Antediluvian "Revelations in Excrement" MLP Out Now
Bird of Ill Omen Recordings Presents:
Antediluvian "Revelations in Excrement" MLP
CARRION 013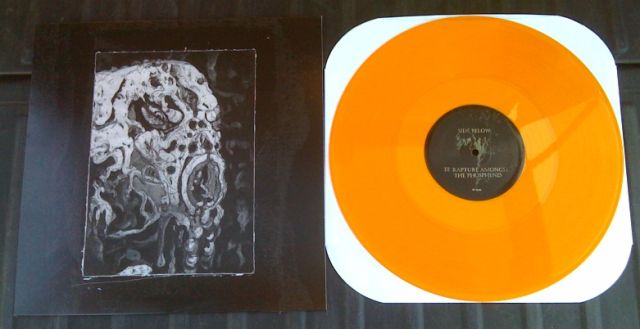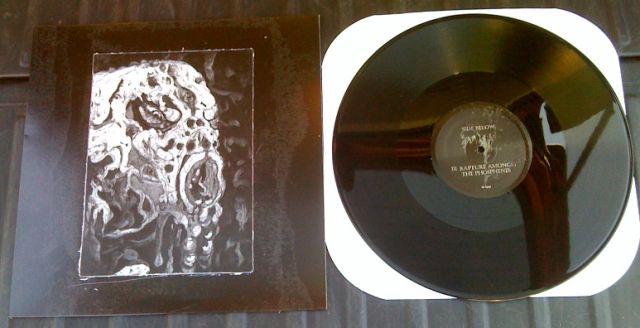 In the past few years, Canada's Antediluvian have generated much interest among those who dwell in the underground. They did this not by proselytizing and self-promoting via internet sites and message boards, but, rather, by maintaining an admirably anonymous presence and simply executing a steady series of exceptionally good demos. These demos, four in all, were each recorded, designed, released, and home-dubbed by the band. Over the course of these demo releases, Antediluvian have proven to be among those rare bands that seems to perpetually ascend to new levels with their music. With each tape they shed the superfluous or ineffectual elements of their previous work while simultaneously adding new layers of complexity. Their work straddles the lines delineating the cosmic and the terrestrial, the sacred and the profane, always striving to usurp the light of the divine and channel it into more tenebrous realms. With "Revelations in Excrement" Antediluvian move ever deeper into the darkness they have summoned. The three tracks presented here surpass anything the band has done before and arguably place them in the top tier of active death and black metal bands. In addition to the quality of their music, another element separating Antediluvian from their peers is the character of the artwork employed on their releases. Designed and executed by the band, this artwork merges into the musical content in a way that is profound and uniquely personal. The quality of the "Revelations in Excrement" recording is such that an initial release on any format other than vinyl would be a grave mistake. Thus, it is with the highest honor that Bird of Ill Omen (working in conjunction with Nuclear War Now!) presents the first vinyl release for Antediluvian. This mLP was cut at 45 rpm to ensure high quality sound. The first 200 copies are pressed on yellow vinyl, the remainder on standard black vinyl.
Note that Nuclear War Now! Productions will be handling ALL distribution of this mlp for the time being. Do not contact Bird of Ill Omen.
The following is an articulation of the conceptual significance of the "Revelations in Excrement" mLP provided by the band:
A treatise addressing the inception of universal matter and consciousness as the fatality of naught and the resulting psychic tendrils of de-creation protruded by the great husks of primordial waste that slobber in the stagnant pools of non-existence. Suffocating atmospheres devour light and time in a vortex of primitive occultic torture. This is the call, howled from the depths of Tartarus via the haggard throat of chained iridescence, to ultimate illumination through the mirrored abyss.
First 100 or so orders will receive the yellow vinyl. Please specify in the notes section of the order if you prefer black vinyl. Any requests made through emails will not be read in time so please make sure to put it in the notes section while checking out.