Proclamation US Tour 2011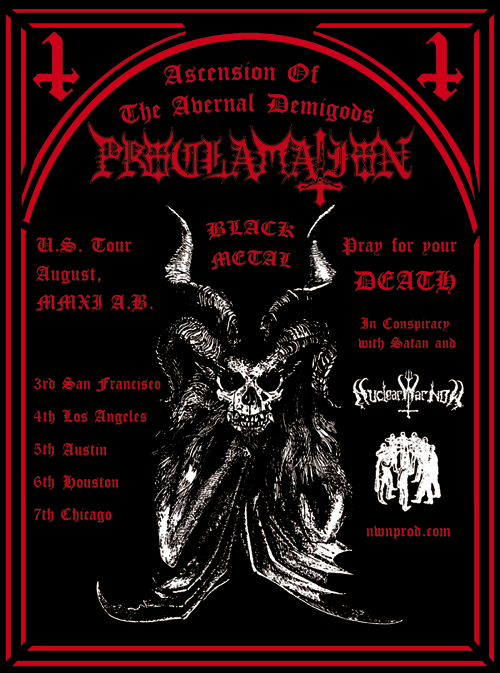 Related Posts
Vanhelgd "Church of Death" CD ANTI-GOTH 175 "A monument of bones, built on nameless graves" From a Christian perspective the mocking of the "sacred", the "holy", the "good", the "just", ...

I am completely sold out of the Witchfinder General die hard version DLPs. I only had about 120 copies to sell as this was done as a split release with ...

Printed on 100% Gilden T-Shirts by Contagious Graphics. These are discharge ink printed like the ones I made for Von. It means that the image will never crack or fade ...