Proclamation US Tour 2011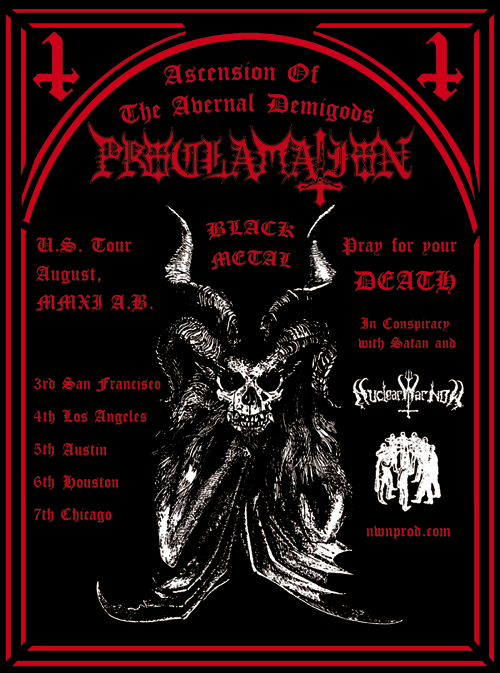 Related Posts
ARES KINGDOM Return to Dust CD Anti-Goth 046 Storming the frontlines of the underground with an overwhelming thrashing onslaught. 8 tracks, 42 minutes: Firestorm Redemption, A Dream of Armageddon, Failsafe, ...

Click on the image to see more photos. Impurity "The Lamb's Fury" LP Anti-Goth 043 Click here to order the regular version Impurity Biography Impurity emerged from the depth of ...

Gloria Diaboli "Libation Unto He Who Dwelleth in the Depth" 10″ ANTI-GOTH 225 Here are the 5 tracks originally released as GATE TO SHEOL. These are the actual pre-production tracks ...