Proclamation US Tour 2011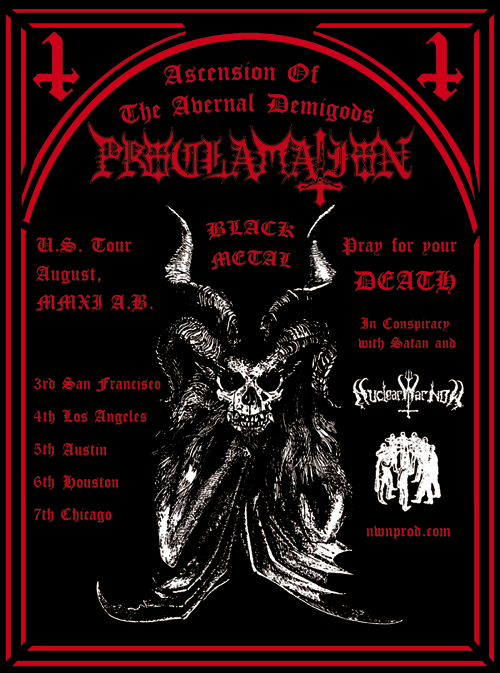 Related Posts
V/A "Nuclear War Now! Volume I" CD ANTI-GOTH 137 This compilation was originally released at the NWN Fest in Berlin on November 13th and 14th on vinyl, now available on ...

StarGazer "A Merging to the Boundless" LP/CD and TS ANTI-GOTH 276 Regular Black Vinyl LP: Wholesale Clear Vinyl LP: Die Hard Gold Vinyl LP: Discharge white + aqueous gold ink ...

By Force Propaganda: Revenge "A.B.R. Camouflage Goat Phoenix" TS Watain "Wolf Sigil FTW" TS Both designs are printed with discharge/aqueous ink on Gildan brand TS. Available in sizes S to ...