Proclamation US Tour 2011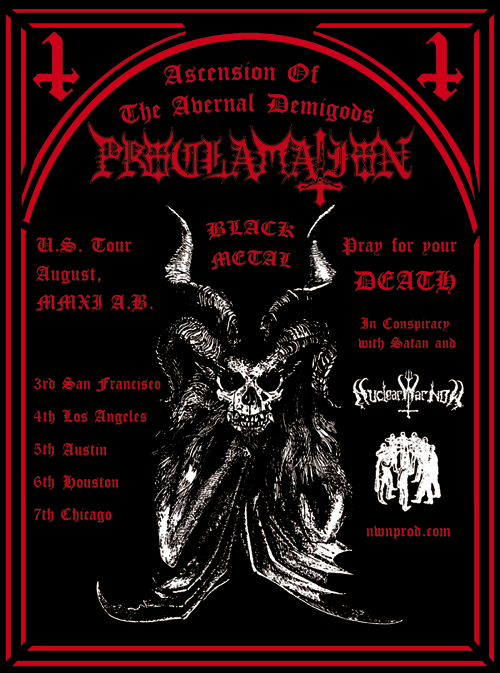 Related Posts
ANTI-GOTH 070 ABIGAIL "TRIBUTE TO NME" 7″ Abigail covering NME songs with Brian NME doing vocals. Side Eternal Black Knight (Vocals by Brian Llapitan) Stormwarning – Blood & Souls (Vocals ...

Nocturnal Graves / Hell Spirit "Grave Spirit Sessions" LP ANTI-GOTH 140 As the sickness of this festering world swells and vice and degeneracy seep out from the cracks and crevices ...

Aqueous silver ink printing on Gildan brand 50/50 blend hooded sweatshirts. Available in sizes S to XXL in limited qty. Also available from Nocturnus: Nocturnus "Nocturnus" Ragland Baseball Shirt Two ...