Proclamation US Tour 2011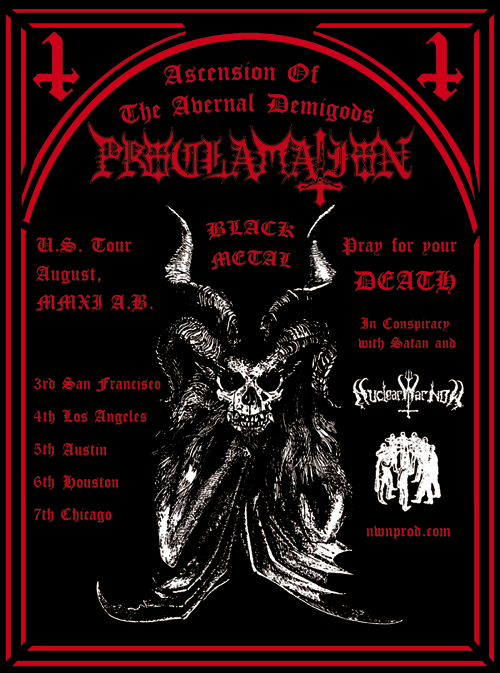 Related Posts
All Mystifier orders were sent out as of yesterday. Small and XXL die hards are still in stock.

Discharge white and aqueous red ink on Independ brand Zip HSW. These fit like they should but are slightly longer than normal zip ups. They should fit fine after one ...

Two color discharge ink printing on 80/20 Independent brand zip-up HSW. These are not as heavy and thick as the "no name" brand that I normally use, and fit normally ...