Proclamation US Tour 2011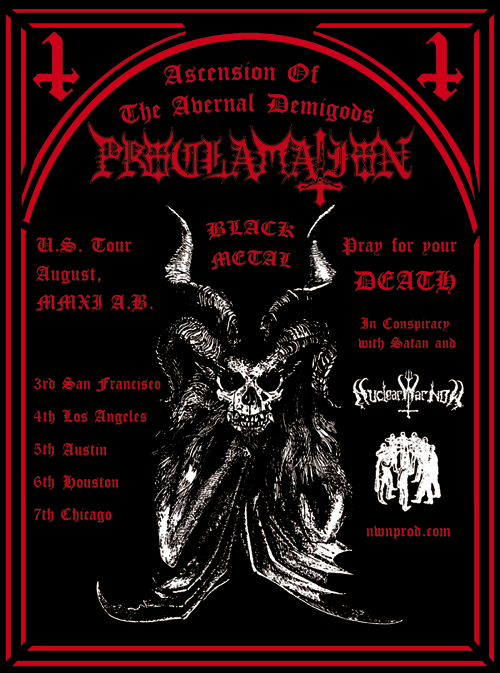 Related Posts
Divine Eve "Upon the Ashes Scorn the World" LP Released by Iron Tyrant Italy Officially distributed in North America by NWN From Voices From the Darkside webzine: Although death metal ...

Released by Havoc Records and officially distributed by NWN! Sacrilege Time to Face the Reaper, Demos 84-86 Double LP Sacrilege emerged from the UK hardcore scene in the mid 80′s. ...

Armour "Sonichouse Tapes: American Invasion" Picture LP ANTI-GOTH 092 At the time Armour originally released the "Sonichouse Tapes" Demo, many approached the band with trepidation. Although Werwolf's myriad musical projects ...