Proclamation US Tour 2011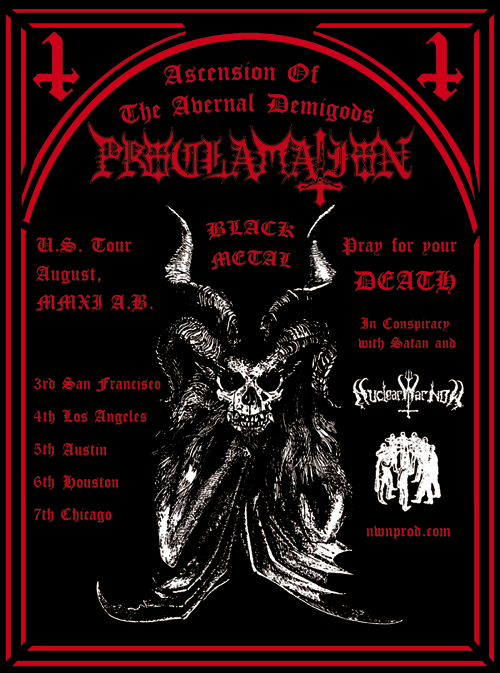 Related Posts
I'm selling some doubles out of my personal collection. I mostly have one copy of each item. Check out the distro page for more updates.

Facebook Events Saturday, March 12, 2016 at 5:00pm in UTC+02. Vilnius, Lithuania. MEFITIC (black death occultist metal, Italy) AOSOTH (deadly black metal, France) INFERNAL WAR (sadistic black/death, Poland) QRIXKUOR (surreal ...

Embrace of Thorns "Praying for Absolution" DLP ANTI-GOTH 205 Click on images to see more photos. (Description by J. Campbell) Embrace of Thorns is among the few bands that continue ...