Proclamation US Tour 2011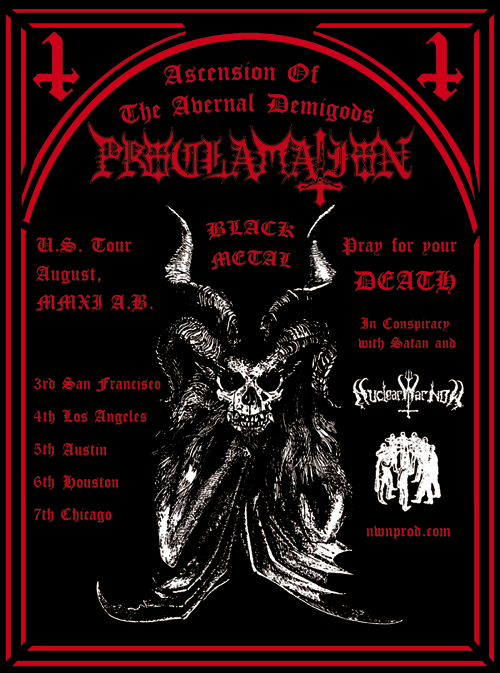 Related Posts
Leftover TS from the recent SF gig are now available through the webstore. Discharge and aqueous ink on Gildan brand TS. Click here to order.

Blasphemophagher "The III Command of the Absolute Chaos" CD ANTI-GOTH 199 The Bestial Legion from Nuclear Hell returns!! Command from RR Bastard of Blasphemophagher legion: "Nine new hymns of devastation ...

I bought my friend's demo collection recently and started to comb through them, selling off stuff that I have doubles of, and stuff I don't need. All demos are 100% ...