Proclamation US Tour 2011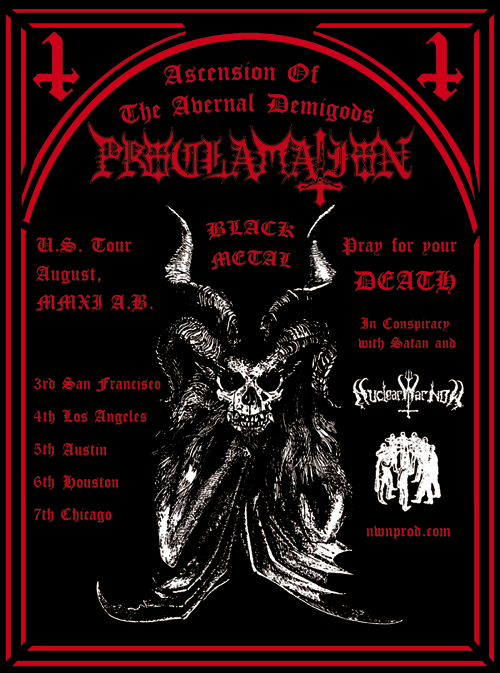 Related Posts
Released by Shunned House/Aphelion Productions and proudly distributed in the Americas by NWN: Nidhogg "Nidhogg" LP (Description by Shunned House) The 12″ EP contains 4 tracks carefully restored from the ...

Canadian Black Metal Doom Division Revenge continue their onslaught of laying waste to stages around the world. Having recently returned from the successful Black Metal Warfare tour with Mayhem and ...

Corona de Epidemia by Morbosidad Due to unforeseen circumstances, Vassafor will be unable to appear at this year's Never Surrender Fest in Oakland, CA. Performing in their place will be ...