Proclamation US Tour 2011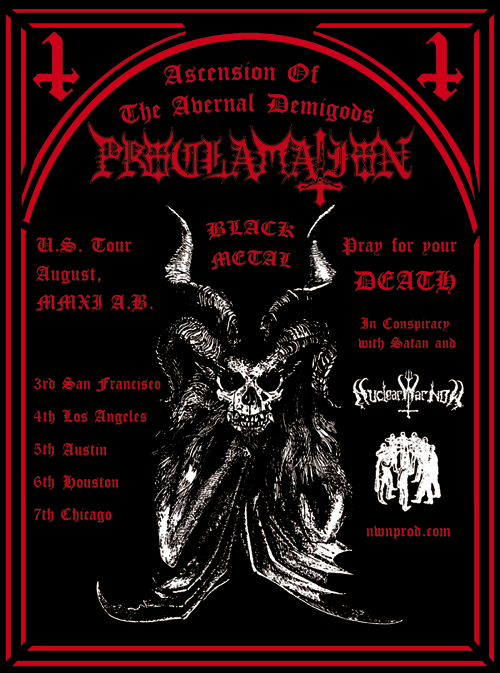 Related Posts
NB-604 "One Day of Psychopatmetal in Hell" MLP Released by Deathrash Armageddon and distributed in the US By NWN. South American black metal demo reissued on vinyl as one sided ...

XIBALBA "Ancients" Die Hard LP + 7″ ANTI-GOTH 063 Click on image to see more photos. While NWN! has immense respect for and was highly influenced by much of the ...

Morbosidad "Morbosidad" CD ANTI-GOTH 007 (Description by J. Campbell) One of the first records NWN! released was Morbosidad's magnificent blasphemic self-titled opus and the relationship between NWN! and Morbosidad has ...