Proclamation US Tour 2011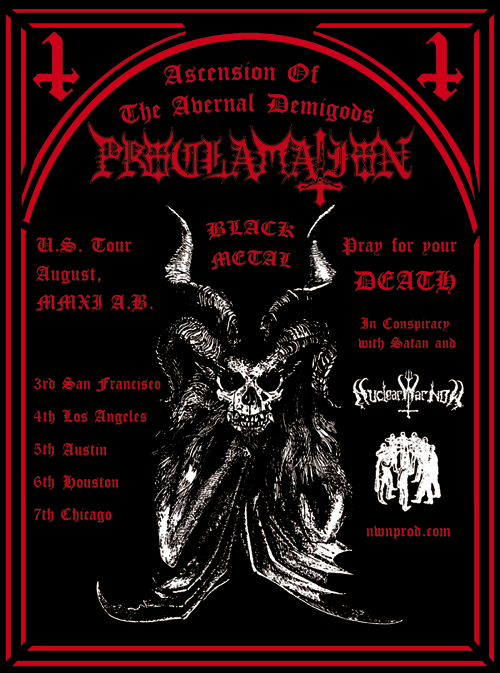 Related Posts
Cénotaphe "Empyrée" MLP ANTI-GOTH 426 2nd pressing of 500 copies. First 100 orders gets clear vinyl. Rest will be black vinyl. Please don't email or message me in IG asking ...

Released by Iron Bonehead Productions and distributed by NWN! Vomitor "Roar of War" LP + 7″ IPB309 Limited to 400 copies on black vinyl and 100 on red vinyl. This ...

Thou Art Lord "The Regal Pulse of Lucifer" LP ANTI-GOTH 248 Regular version: Gold Wholesale version limited to 100 pcs. Red Die Hard version: Die Hard sticker and patch: Over ...