Proclamation US Tour 2011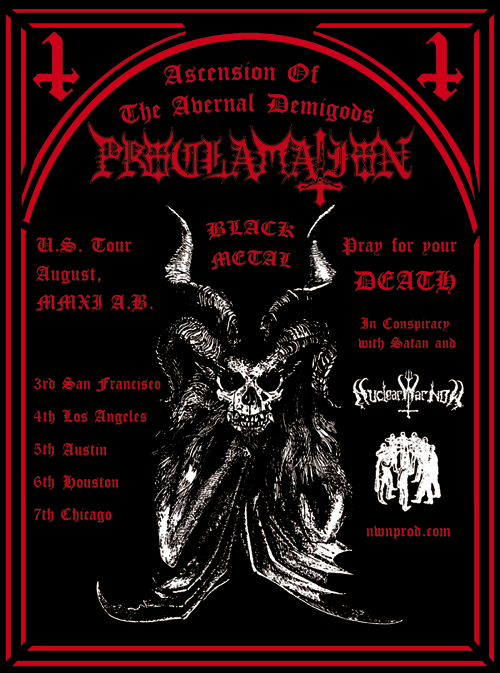 Related Posts
Released by Buried by Time and Dust and distributed by NWN! Sherwood "Riding The Rainbow" LP BBTAD045 Sherwood originally formed in the hills of Yorkshire near the latter end of ...

Vatra i Sumpor – First Issue ANTI-GOTH 237 Click on images to see more photos. Featuring extensive interviews with Proclamation, Black Majesty, Ysengrin, and Satan's Satyrs, alongside a fair amount ...

Thou Art Lord "The Regal Pulse of Lucifer" LP ANTI-GOTH 248 Regular version: Gold Wholesale version limited to 100 pcs. Red Die Hard version: Die Hard sticker and patch: Over ...