Proclamation US Tour 2011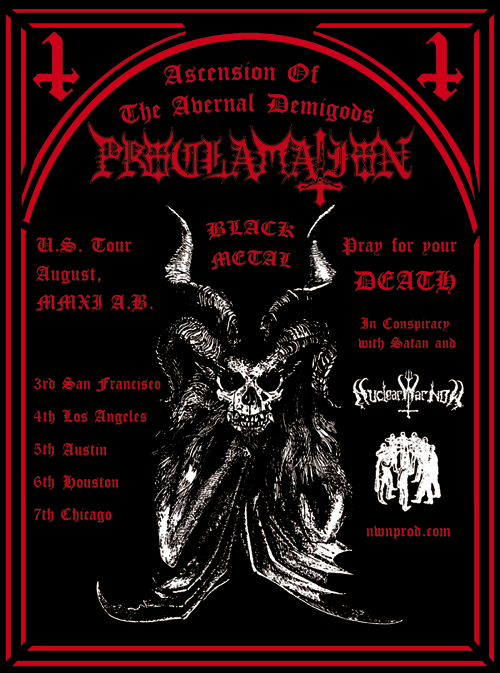 Related Posts
2nd pressing in stock now! Teitanblood "Death" DLP/CD Occult black death metal from the abyss. Co-released by AJNA and NED. Heresiarch "Hammer Of Intransigence" MLP Reissue of their debut MLP ...

Out now on Buried by Time and Dust Records from Danville CA: Pagan Altar "The Time Lord" LP DUST024 The Time Lord 12″ vinyl features five previously unreleased, and for ...

Unleashed in Conspiracy with Iron Bonehead… Sacrificio "Sacrificio" MLP ANTI-GOTH 258b / IPB 198 Regular: Die Hard: Sacrificio's debut mLP is among the most anticipated debuts in recent memory by ...