Proclamation US Tour 2011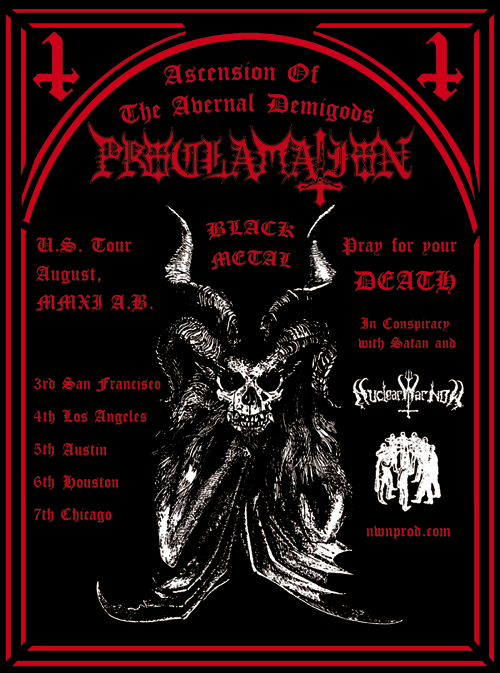 Related Posts
Sabbat "Envenom" LP + A2 poster: Already established classic Japanese black metal album is finally available again on vinyl. Iron Pegasus did a great job of keeping the same exact ...

Released by XOld Hardcore RecordsX and Fortress Records. Citizens Arrest "Colossus" Double LP+Booklet CELL 007 Gold vinyl limited to 100 copies: Blue vinyl limited to 200 copies: 2nd press black ...

Leftover patches and posters from previous NWN releases are being sold by a friend. Go here for more information.