Proclamation US Tour 2011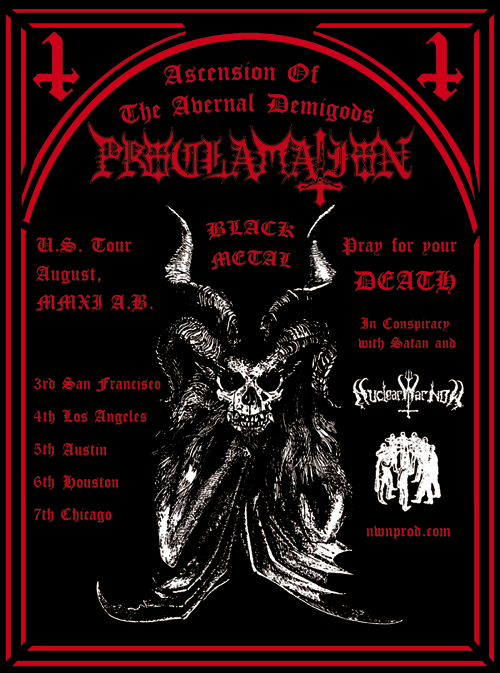 Related Posts
Nechbeyth "Blood.Axis.Domination" LP ANTI-GOTH 238 Although Singapore's Nechbeyth has been active for over a decade, the band has just a few releases credited to its name, chief among which is ...

Katechon "Man God Giant" CD ANTI-GOTH 245 The word "katechon" refers to the restraining force or entity tethering the Antichrist, and thus maintaining equipoise between existence and annihilation. Sonically and ...

All sizes are available again including XXL for the big people. Click here to order.