Proclamation US Tour 2011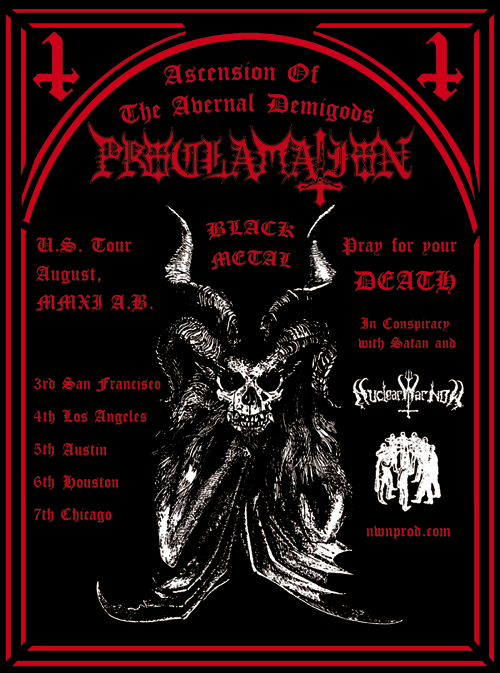 Related Posts
Released by Silcharde Records and distributed by NWN!: Akhkharu "Celebratum" CD Rite 004 Highly enigmatic, Aeonic dark ritual ambient sound sculptures of a spiritually disturbing nature. An audial ceremonial ritual ...

Faustcoven "Hellfire and Funeral Bells" LP ANTI-GOTH 214 Regular black vinyl: Die hard clear vinyl: Gold vinyl for wholesale: The release schedule of Norway's Faustcoven is as slow and deliberate ...

ANTI-GOTH 070 ABIGAIL "TRIBUTE TO NME" 7″ Abigail covering NME songs with Brian NME doing vocals. Side Eternal Black Knight (Vocals by Brian Llapitan) Stormwarning – Blood & Souls (Vocals ...