Proclamation US Tour 2011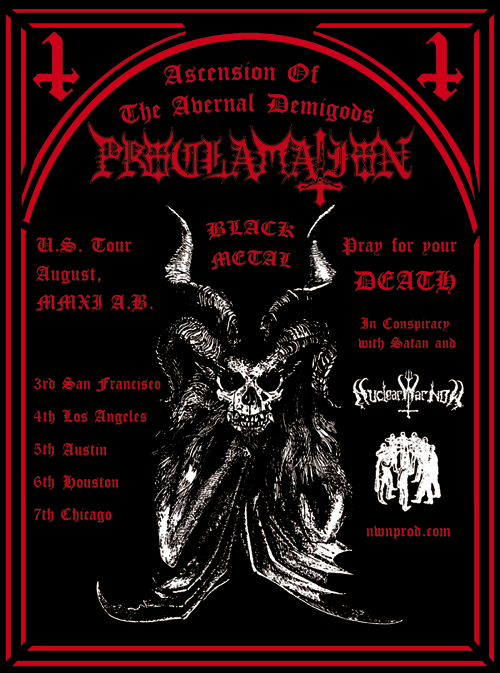 Related Posts
Anatomia "Shreds of Putrefaction" 10″ ANTI-GOTH 118 Click on image to see more photos From the ashes of the Japanese death metal godfathers Transgressor comes Anatomia. Anatomia takes several steps ...

Nuclear War Now! is pleased to announce a deal has been made to reissue Revenge's "Attack.Blood.Revenge" four-song EP on CD and LP formats. Originally released by long running Black Death ...

Terrorama "Omnipotence" CD ANTI-GOTH 102 Swedish black thrashers return with a second offering of darkness. 1. Intro 2. The Omnipotence Paradox 3. Perversion Extol 4. Inseminated With Scorn 5. Archaic ...