Proclamation US Tour 2011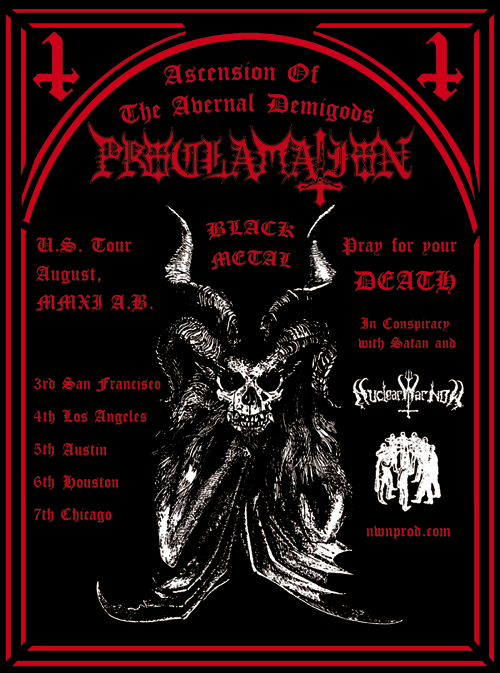 Related Posts
Sabbat "Sabbatical EarlyearslaughT Shirt Series" November TS In preparation for the impending 30th Sabbatical year, NWN is counting down the days by unleashing a series of T Shirts. All Elizaveatian ...

Iron Tyrant from Italy has the very last copies of the die hard version in stock now for 26 Euros. Don't miss out! HERE

Lock up your daughters… Eardrums exploding, I was crammed between drums and guitar in an already crammed practice room, on the third hangover of a two-day bender and working on ...