Anatomia "Shreds of Putrefaction" TS Out Now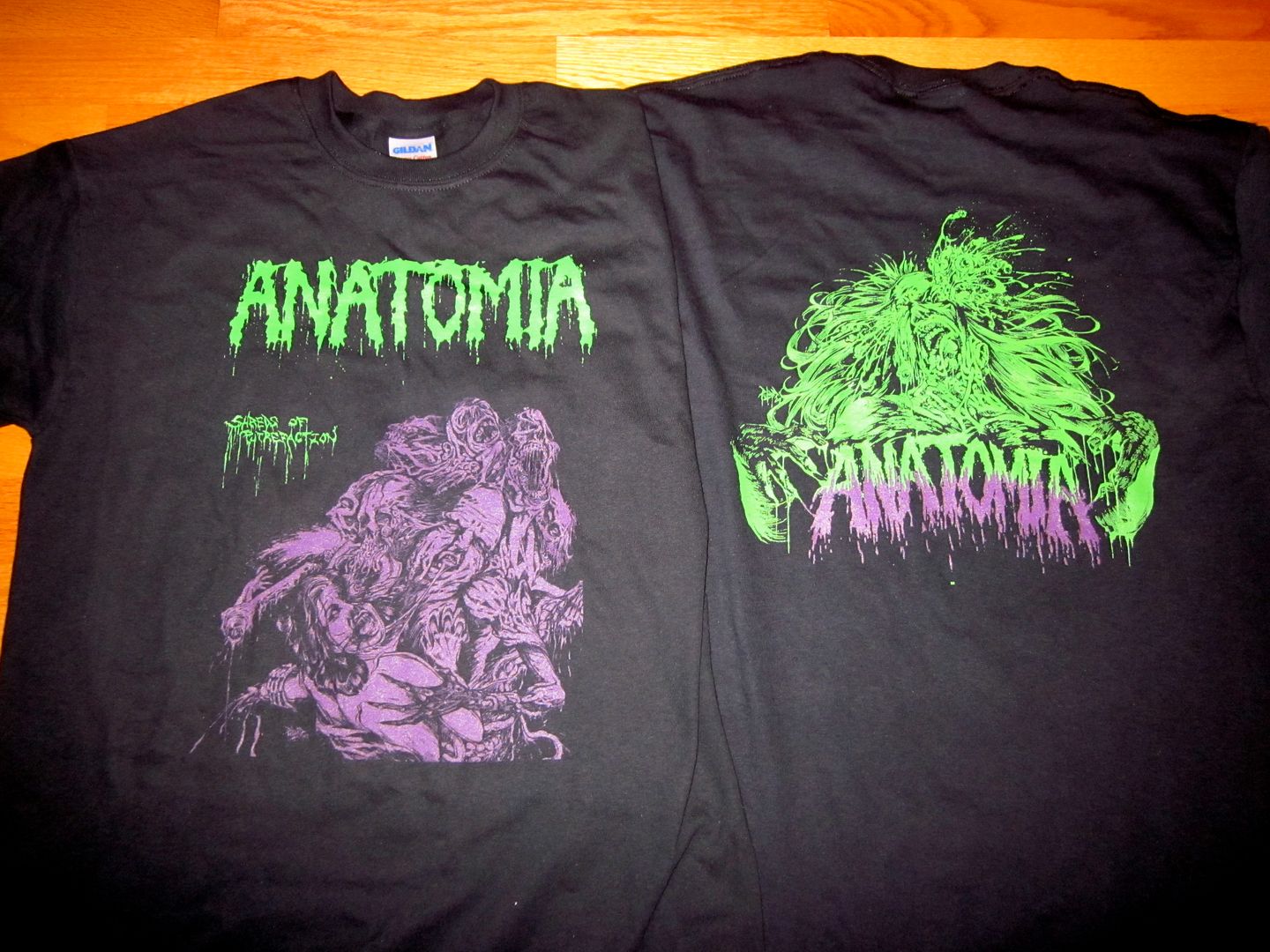 High quality print on Fruit of the Loom TS. Available in sizes M, L and XL.
Related Posts
Knelt Rote "Trespass" LP ANTI-GOTH 233 Knelt Rote has emerged over the past few years as something of an anomaly in the underground. While the band's earliest work veered heavily ...

In preparation for the impending 30th Sabbatical year, NWN is counting down the days by unleashing a series of T Shirts. All Elizaveatian designs will be printed on Gildan brand ...

Anatomia / Decrepitaph split 7″ Anatomia/Decrepitaph split 7″ (co-release with ARCHASM RELEASING) Limited to 300 copies total. I have about 100 copies here to sell. Now Available!! The long planned ...