Anatomia "Shreds of Putrefaction" TS Out Now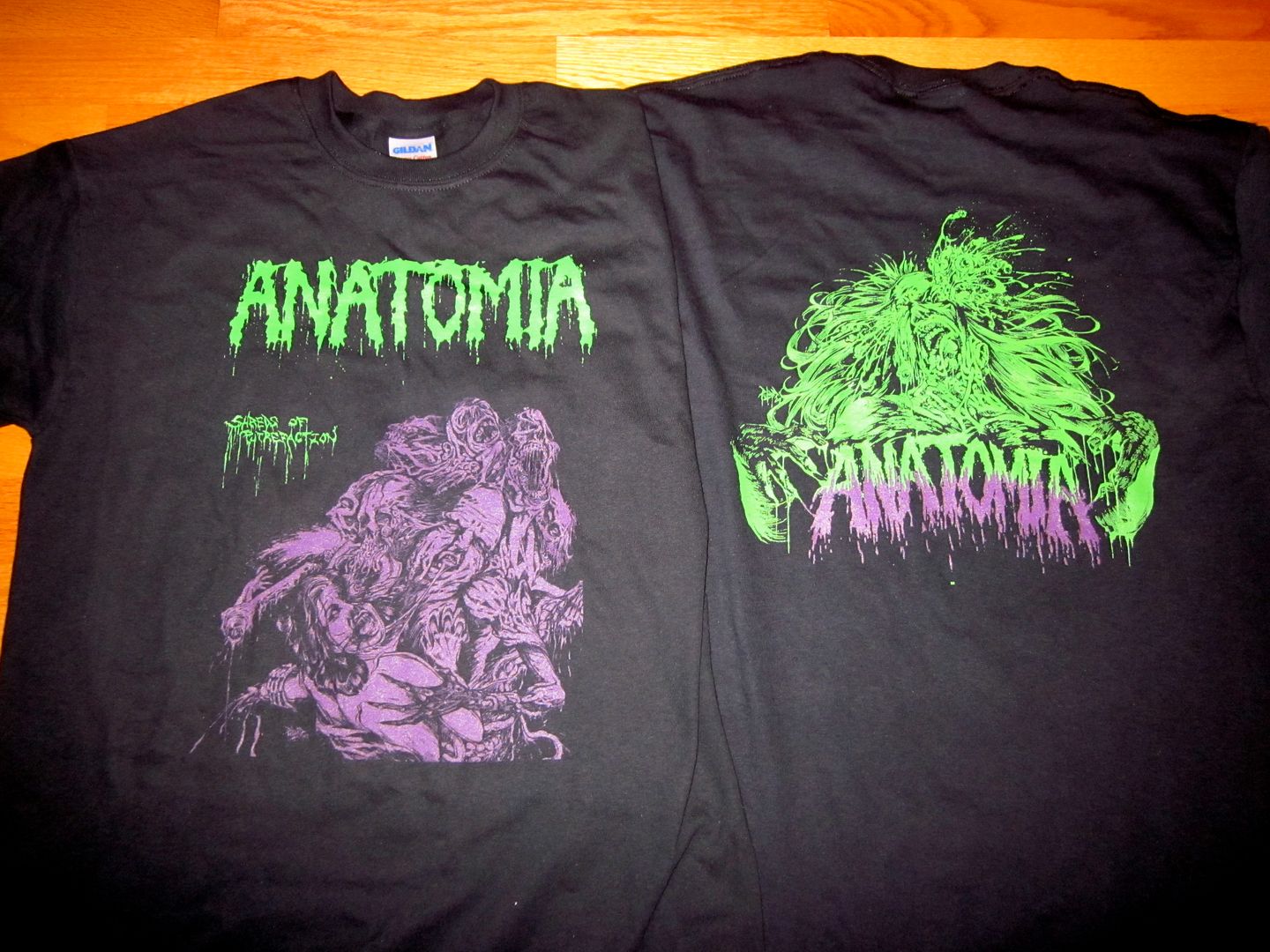 High quality print on Fruit of the Loom TS. Available in sizes M, L and XL.
Related Posts
Bunkur "Bludgeon" CD ANTI-GOTH 192 Originally planned to be released throught the notorious Selbstmord Services, this mammoth saw the pale light in 2004 throught the japanese label Deserted Factory.Recorded, mixed ...

1/29/2012 7:30~14:00 Kyra Theatre, 2nd Floor, 2001 Katti-ma center,100ft Road, Indiranagar Bengaluru,Karnataka 560038, Bangalore, India TRENDSLAUGHTER FEST is an 'old school' extreme Metal event organized by the Trendslaughter Crew and ...

New blood upon the altar of NWN conjuring the essence of black death and utter doom. Six track MLP/MCD coming in September 2011 and full length to follow by late ...