Kerasphorus "Necronaut" 12" Out Now
Kerasphorus "Necronaut" 12"
ANTI-GOTH 182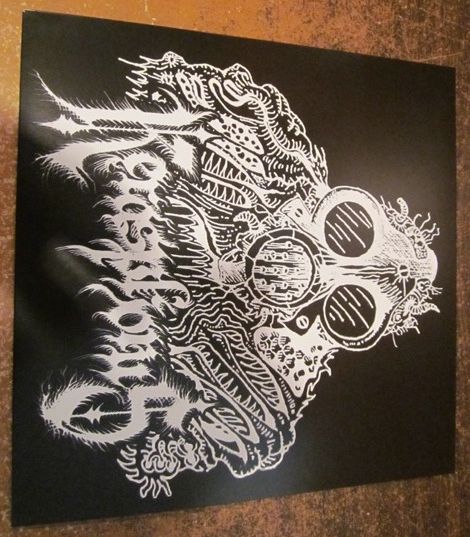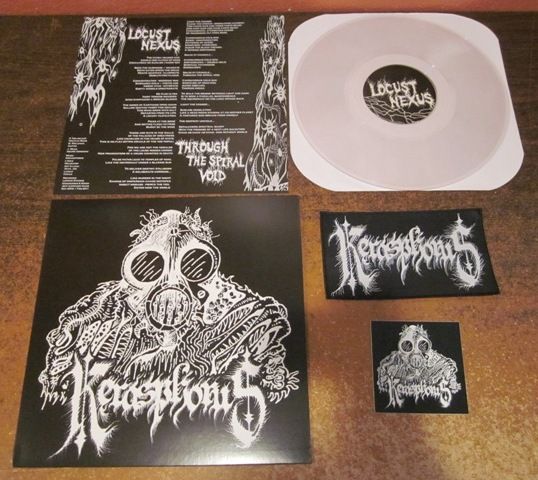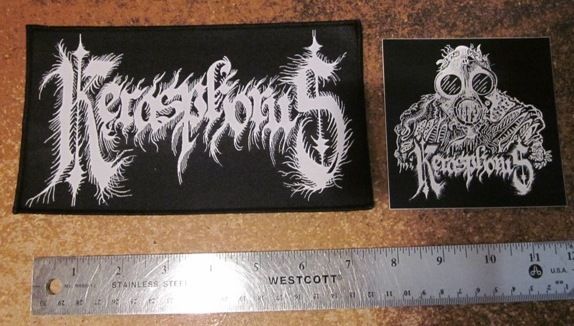 Click on image to see more photos.
Kerasphorus commanded our attention with its uniquely hostile and innovative approach displayed on the "Cloven Hooves at the Holocaust Dawn" EP released in March of last year. The disbandment of Kerasphorus in June of 2010 only ensured that the recorded output of the band would remain untainted. The "Necronaut" EP develops a richer dynamic approach while still retaining the same sound that defines Kerasphorus. With the exception of a few, no other band has so successfully expanded the boundaries of Metal. The songs on "Necronaut" perfectly fuse the brutality of Helmkamp's driving bass and a wrath of furious vocal offensive alongside Wolaniuk's cascading vortex of guitar. By reenlisting the infamous J. Read, with his inimitable death rattle percussion, Kerasphorus further enhances the attacking nature of the music. A striking swarm produced by the creatures referred to in its title, "Locust Nexus," establishes side one. The tones build an ominous atmosphere forecasting destructive forces. "Locust Nexus" develops layers of unusual compositions, confrontational complexity in its progression and a defiant spiritual embodiment. Each riff is a grand succession of apocalyptic hallucinations before disintegrating once more into an unnerving locust hum of guitars.
The title of the second side, "Through the Spiral Void," evokes a sparse passage of discordance at its onset. A guitar's ritualistic darkness explodes into a relentless frantic rasp. Fusing existentialism, occultism and universal thought, "Through the Spiral Void," contorts into seemingly disparate parts, then regenerates and evolves as a cohesive whole, finally engulfing all in its maelstrom. Kerasphorus is a conglomeration of esoteric visions manifested through innovative compositions, Helmkamp's bizarre observations of reality and Devil Joe's viscous hypnotic rendition of the Necronaut. Kerasphorus deliver a profound statement at a crucial point in the history of the underground.
Click here to order the regular version.
Click here to order he die hard version.