Black Witchery Patches Out Now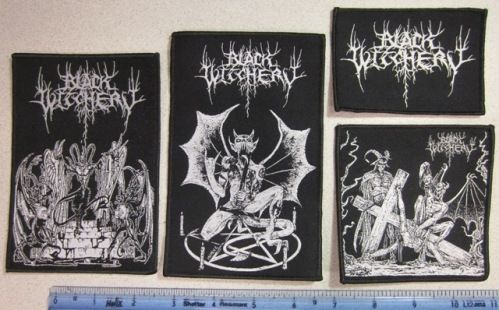 High quality woven patches about 3″ to 4″ wide. Sold as set of four.
Related Posts
The following releases are at press now: -Villains/Fingernails "Getting Crazy" Split 7″ (Sleeeez Italians combine forces and swap songs) -Ex Inferiis "demo" 7″ (New Mexican black metal band's rare demo ...

Triple vinyl attack of the week: Click on image to see more photos. ANTI-GOTH 064 BLACK WITCHERY "UPHEAVAL OF SATANIC MIGHT" LP/PICTURE LP NWN version with gatefold jacket, 24″ x ...

ANTI-GOTH 117 Master's Hammer "Ritual/Jilemnicky Okultista" 4 x LP Click on image to see more photos. The monoliths of black metal history are available again on vinyl format. This time ...