Black Witchery Patches Out Now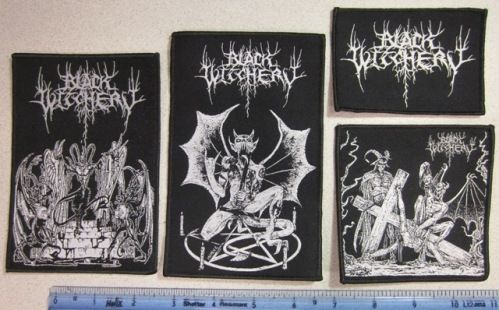 High quality woven patches about 3″ to 4″ wide. Sold as set of four.
Related Posts
Since the release of the Nifelheim CDs I have been receiving countless inquiries as to the status of the vinyl reissues. Unfortunately, I have decided not to proceed with the ...

Mefitic "Woes of Mortal Devotion" LP ANTI-GOTH 277 Booklet: 24″x24″ poster: Regular black vinyl LP: Wholesale bronze vinyl LP: Die Hard beer vinyl LP: Die Hard slipcase with spot UV ...

Sabbat "livEvil" 2xDVD set + Gezol Notebook Reproduction Zine ANTI-GOTH 222 (Description by J. Campbell) In conjunction with the release of the massive "Sabbatical Earlyearslaught" box set, NWN! is also ...