Black Witchery Patches Out Now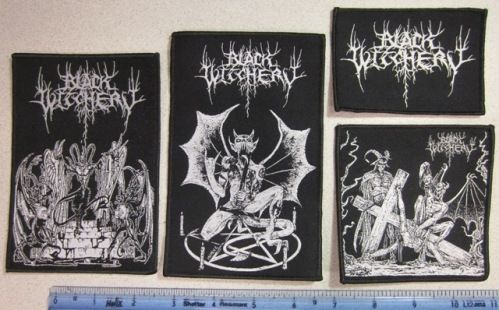 High quality woven patches about 3″ to 4″ wide. Sold as set of four.
Related Posts
Apolokia "MCMXCV . MCMXCVII" MC BYLEC-TUM PROD 044 Apolokia was one of the best black metal bands to emerge from the mid 90′s Italian black metal scene and the two ...

T-shirt printed on red shirts. Available in sizes M, L and XL. Pullover hooded sweatshirt printed on black hoodies. Available in sizes L and XL. Zip up hooded sweatshirt printed ...

Cauchemar is pleased to announce the Dark Meditations Tour that will take place in april and may 2014, with dates in Canada and Europe. It's our second visit in Europe, ...