Black Witchery Patches Out Now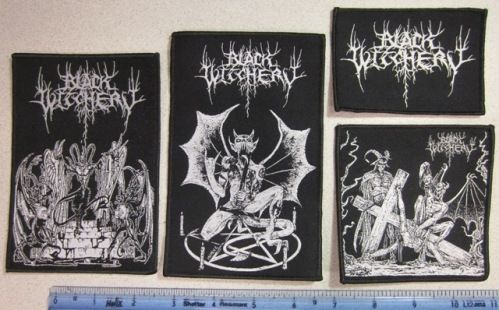 High quality woven patches about 3″ to 4″ wide. Sold as set of four.
Related Posts
Click on image to see more photos Martire "Martire" MLP ANTI-GOTH 079 Few recordings ever committed to tape can rival the pure bestiality and violence of Martire's 1991 self titled ...

Irkallian Oracle "Apollyon" CD ANTI-GOTH 313 (Description by C. Conrad) Upon offering its initial prophecy, "Grave Ekstasis," in March 2013, Irkallian Oracle immediately left an indelible impression on its audience ...

Metalucifer "Heavy Metal Bulldozer" Die Hard 2xDLP+DVD 2nd Press ANTI-GOTH 165 Repress on bulldozer colored splattered vinyl with an updated patch design. (Description by J. Campbell) At this point, the ...