Black Witchery Patches Out Now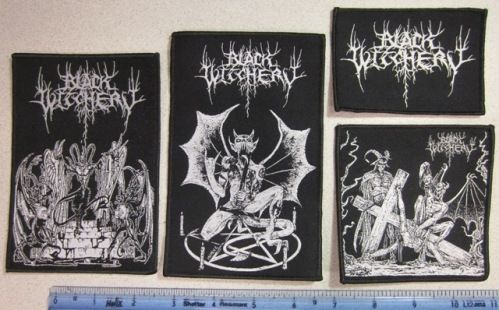 High quality woven patches about 3″ to 4″ wide. Sold as set of four.
Related Posts
Prosanctus Inferi "Noctambulous Jaws Within Sempiternal Night" CD ANTI-GOTH 244 Prosanctus Inferi's 2nd full length album births forth 8 new beasts of pulsating and nightmarish black death metal. Tremendously violent ...

Double sided discharge ink printed TS. Available in sizes M, L and XL. The actual Slayer #20 "Blood Fire Death" hardbound book + Morbid 12″ EP should be released sometime ...

ANTI-GOTH 117 Master's Hammer "Ritual/Jilemnicky Okultista" 4 x LP Click on image to see more photos. The monoliths of black metal history are available again on vinyl format. This time ...