Black Witchery Patches Out Now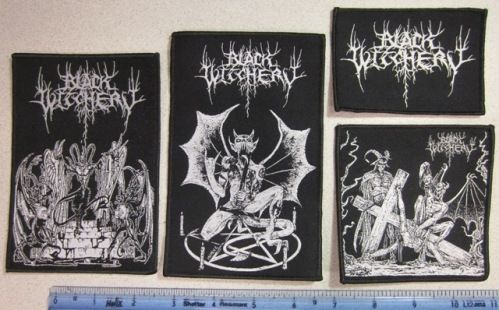 High quality woven patches about 3″ to 4″ wide. Sold as set of four.
Related Posts
NWN "Keep Distance" LS NWN PSA design for the viral era. Discharge ink on gildan brand LS. Available in sizes Small to XXL. Printed by Inferno Screen Printing from NOLA. ...

Inquisition "Anxious Death / Forever Under" DLP/CD ANTI-GOTH 042 Anxious Death / Forever Under by Inquisition (Description by C. Conrad) Prior to Inquisition's emergence as one of the most prolific ...

Terrorama "Omnipotence" CD ANTI-GOTH 102 Swedish black thrashers return with a second offering of darkness. 1. Intro 2. The Omnipotence Paradox 3. Perversion Extol 4. Inseminated With Scorn 5. Archaic ...