Black Witchery Patches Out Now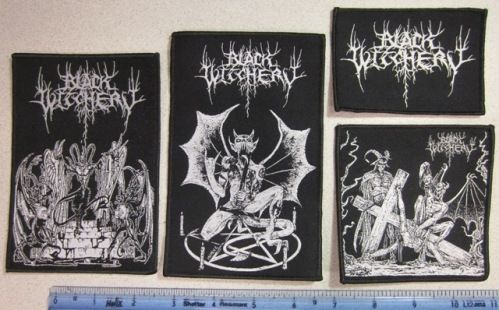 High quality woven patches about 3″ to 4″ wide. Sold as set of four.
Related Posts
We are now accepting Advertisements for Snakepit Magazine #21. Full page 8.5″x11″ black/white: $100 Half page horizontal only (8.5″ x 5.5″) black/white: $50 I accept high resolution PDF, Tif, or ...

Click on image to see more photos Martire "Martire" MLP ANTI-GOTH 079 Few recordings ever committed to tape can rival the pure bestiality and violence of Martire's 1991 self titled ...

VON "Satanic Blood Ritual" DVD ANTI-GOTH 161 Click on image to see more photos. There is virtually nothing that needs to be said regarding the tremendous importance of the video ...