Black Witchery Patches Out Now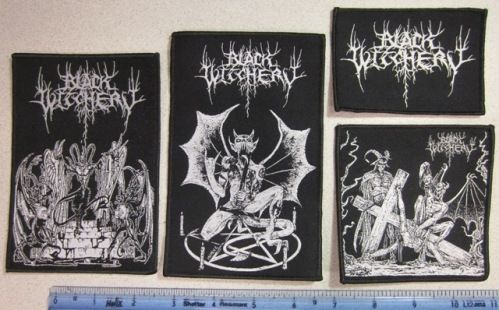 High quality woven patches about 3″ to 4″ wide. Sold as set of four.
Related Posts
Reprint with the logo, title and cross in red. All discharge ink printed on Gildan brand T shirts. Available in sizes S to XXL. Click here to order.

Mitochondrion "Parasignosis" DLP + 20 Page Booklet Released by Siege Engine Records Meticulously and obsessively pieced together over a period spanning several years, "Parasignosis" takes the sound MITOCHONDRION formulated on ...

Damnation "Speed Anarchy" CD ANTI-GOTH 154 Damnation emerged in the mid-1980's Canadian Speed/Death Metal scene and released a series of four demos between 1986 and 1992. The band occupied that ...