Black Witchery Patches Out Now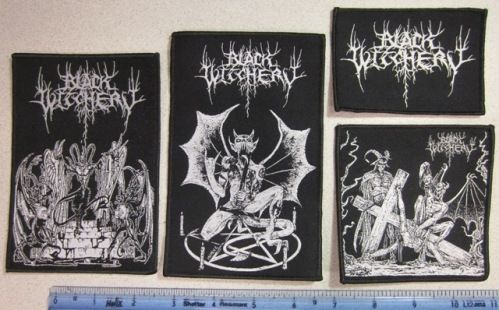 High quality woven patches about 3″ to 4″ wide. Sold as set of four.
Related Posts
Dimentianon "Collapse the Void" LP ANTI-GOTH 215 With their 2010 recording entitled "Collapse the Void," Dimentianon delivered their best work to date. Notwithstanding the fact that Dimentianon have been recording ...

Bird of Ill Omen Recordings Presents: Antediluvian "Revelations in Excrement" MLP CARRION 013 In the past few years, Canada's Antediluvian have generated much interest among those who dwell in the ...

Ignivomous "Blood and Mercury" CD ANTI-GOTH 194 When Ignivomous released their "Path of Attrition" demo in 2007, the Death Metal gold rush had yet to completely take off. Now, four ...