Black Witchery Patches Out Now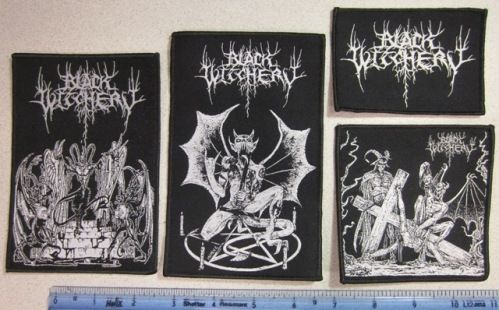 High quality woven patches about 3″ to 4″ wide. Sold as set of four.
Related Posts
Grave Upheaval / Manticore Split MLP ANTI-GOTH 220 Click on images to see more photos. Envenomed sacrament, enrapturing mephitis, laceration of the pious, obliteration of ash and bone. IV imprecations ...

Released by Buried By Time and Dust and Distributed by NWN! Acid "Hooked on Metal" Yellow Vinyl LP and Picture LP BBTAD 044 An lp's worth of the harder to ...

NWN is the exclusive distributor of the official release of Morbid Saint's unreleased second album from 1992. This is the first time that this album has been released on vinyl. ...