Black Witchery Patches Out Now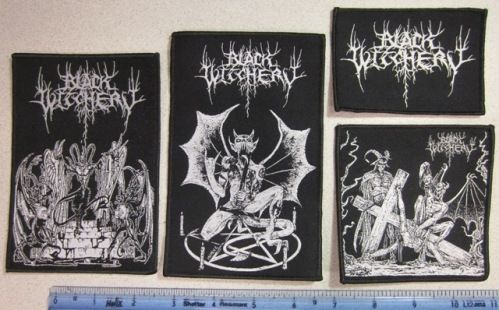 High quality woven patches about 3″ to 4″ wide. Sold as set of four.
Related Posts
MARTIRE is currently busy finishing up the long anticipated 1st album "Brutal Legions of the Apocalypse" to be releaed on NWN. The following attacks will be punished onto 24 Analogue ...

Winterblut "Leichenstandard" LP ANTI-GOTH 189 After releasing the vinyl edition of the excellent "Von den Pflichten Schönes zu vernichten" earlier this year, NWN! sought to continue working with this obscure ...

Brain Dead "Live Demo 1991″ MLP ANTI-GOTH 114 Click on image to see more photos. While many, if not most, bands feign hatred and contempt to fit in with current ...