Black Witchery Patches Out Now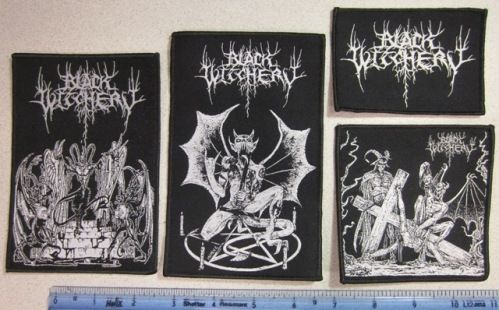 High quality woven patches about 3″ to 4″ wide. Sold as set of four.
Related Posts
Revenge "Scum.Collapse.Eradication" CD ANTI-GOTH 200 For over a decade, Revenge has persisted in cultivating what is arguably one of the most confrontational sounds in the metal underground. Immediate, controlled and ...

I have some updates on releases that are scheduled for the rest of 2009. This is not in exact chronological order yet. Some of these will most likely get pushed ...

Varathron "Genesis of the Unaltered Evil" Regular DLP and Die Hard Triple LP ANTI-GOTH 204 (Description by J. Campbell) To understand the defining traits of Greek Black Metal, one need ...