Black Witchery Patches Out Now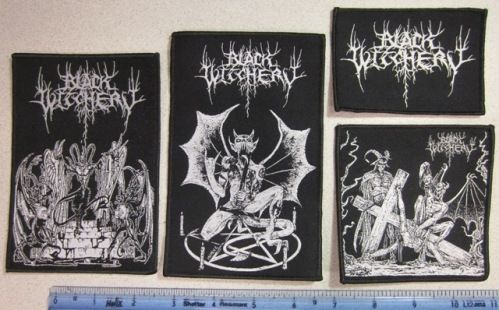 High quality woven patches about 3″ to 4″ wide. Sold as set of four.
Related Posts
InCoffin Productions from Thailand is now the official distributor of NWN titles in Siam. Anyone interested in NWN titles or anything that NWN carries in the distro can contact Whathayakorn ...

Newest Iron Bonehead releases in stock now: A.M.S.G. (Canada) " The Principle Of Evil Becomes The Ideal Of The Promethean" 12″MLP – 300g Jacket With Gloos Varnish – 140g Black ...

Bunkur "Bludgeon" CD ANTI-GOTH 192 Originally planned to be released throught the notorious Selbstmord Services, this mammoth saw the pale light in 2004 throught the japanese label Deserted Factory.Recorded, mixed ...