Black Witchery Patches Out Now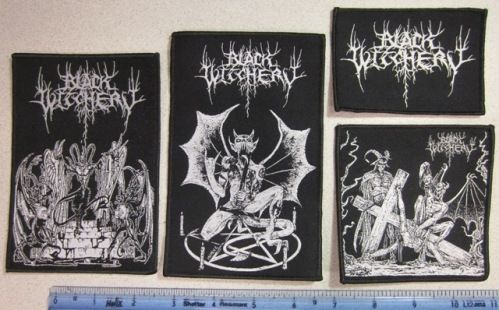 High quality woven patches about 3″ to 4″ wide. Sold as set of four.
Related Posts
Conqueror "War.Cult.Supremacy" Regular DLP and Double Picture LP ANTI-GOTH 178 Click on images to see more photos. (Description by J. Campbell) Conqueror began its campaign of devastation in 1992 with ...

VON "Satanic Blood Angel" Die Hard Double Picture LPs ANTI-GOTH 011 The definitive double picture disk die hard version of the Black Metal milestone is now available. This version includes ...

Click on the image to see more photos. Impurity "The Lamb's Fury" LP Anti-Goth 043 Click here to order the regular version Impurity Biography Impurity emerged from the depth of ...