Black Witchery Patches Out Now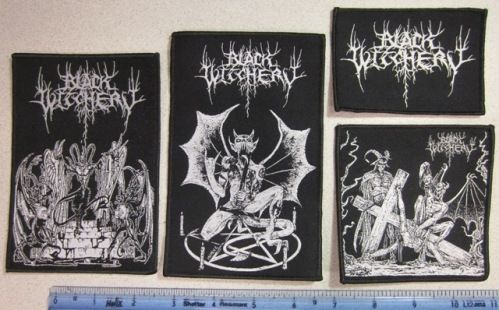 High quality woven patches about 3″ to 4″ wide. Sold as set of four.
Related Posts
"Brazilian ritual" – second attack!! Bands: Grave Desecrator (BRA), Impurity (BRA), Black Witchery (USA) and Archgoat (FIN) Place: Hangar 110 ( Rua Rodolfo Miranda,110 – Sao Paulo – SP – ...

Unleashed by Iron Tyrant Italy: Click here to order.

European pressing of the album with leather textured case wrapped jacket, 12″ booklet and three sided double LP. NWN will be the only distributor of this killer release in the ...