Black Witchery Patches Out Now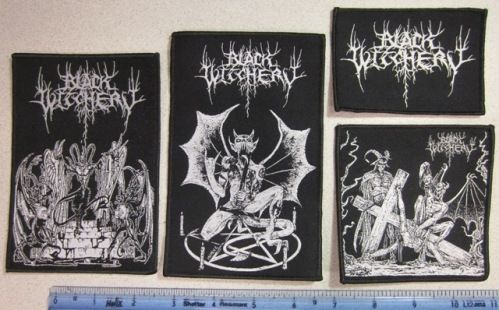 High quality woven patches about 3″ to 4″ wide. Sold as set of four.
Related Posts
Unleashed in Conspiracy with Iron Bonehead… Sacrificio "Sacrificio" MLP ANTI-GOTH 258b / IPB 198 Regular: Die Hard: Sacrificio's debut mLP is among the most anticipated debuts in recent memory by ...

Click on image to see more photos. Ignivomous "Eroded Void of Salvation" 7″ ANTI-GOTH 093 Back to slaughter the wretched soul of humanity once again is Australia's finest death metal ...

Both arms, chest, hood and back printed on American Apparel zip up hoods. American Apparel stuff is a bit smaller than usual so you might want to order XL if ...