Black Witchery Patches Out Now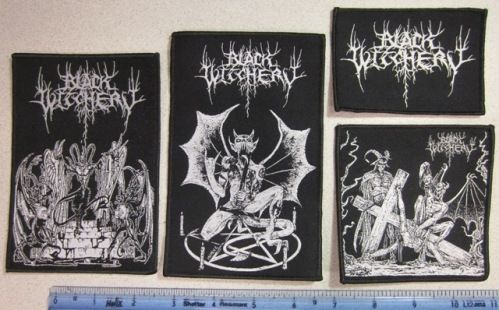 High quality woven patches about 3″ to 4″ wide. Sold as set of four.
Related Posts
Released by Buried by Time and Dust Records and officially distributed by NWN! Future Tense "Condemned to the Gallows" Double LP DUST 040 The Discography from the old Dutch Satanic ...

Leftover TS from the recent SF gig are now available through the webstore. Discharge and aqueous ink on Gildan brand TS. Click here to order.

Divine Eve "Upon the Ashes Scorn the World" LP Released by Iron Tyrant Italy Officially distributed in North America by NWN From Voices From the Darkside webzine: Although death metal ...