Curriculum Mortis "II" LP Out Now
Curriculum Mortis "II" LP
ANTI-GOTH 596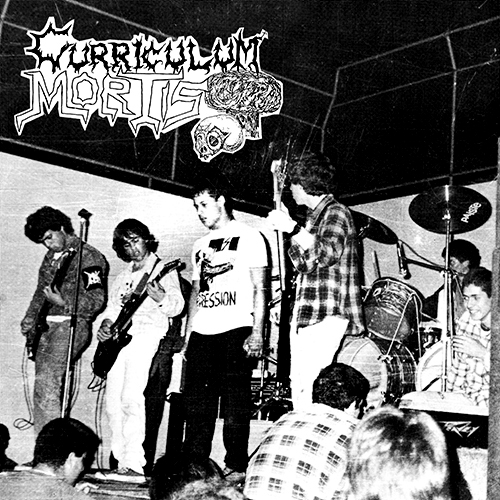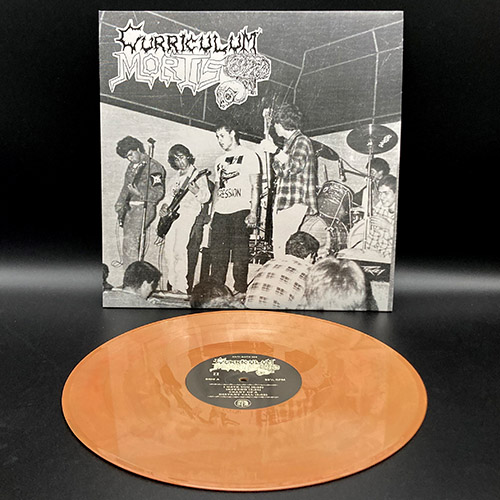 -Legendary Peruvian thrash/crossover band's unreleased second studio demo from 1989 issued for the first time on vinyl.
-First pressing of 200 copies on randomly colored vinyl (Mostly Orange).
-Comes with 3mm jacket and 12″ insert.
(Review borrowed from Metal Archives)
To recommend you this album is a stupid thing for me to do mostly because this album has never been in the market and because the band stopped selling them before the 90's. Yes, this album is obscure; beside these facts I'm going to tell you the similarities of this album to other albums and bands. This review is mostly directed to people who want to know more about this band and this classical, obscure and forgotten album. I know there are intrigues for this band and album. Well, try to find a band whose music is a mix of Sepultura's schizophrenia, D.R.I's music, Exploited's latest releases, Venom, Possessed's possessed, and of course Napalm Death. I've never find a band like Curriculum Mortis because I'm not into the core movement at all, but I'm sure you'll find a band and an album like this one. What does this album has from Sepultura's Schizophrenia? , the bass and the riffs are extremely well compose and solid. The bass tremolos sound good. In other bands, sometimes, the bass guitar when doing tremolos sounds awful. This bass guitar is solid and makes one believe the bass is just as easy as the guitar to play tremolos. What does this album has form D.R.I.? Well, the drums, and nothing else. From their thrash metal style to their magnificent blasts, Curriculum Mortiss' drummer pushes the band from being a thrash-core metal band to a thrash oriented death metal band without growls. What does this album has from Black Flag or Exploited? This band backs its roots to the hardcore scene. The musical composition, the lyrics musical attitude and vocals are what you can actually find in a pure and old school HxC band. This not a crust, powerviolence, hardcore, or what else core band. Do not get confused. The band has influences in the core movement but the album is a metal one. From Possessed or Venom? This one you are going to like. The primitive guitar sounds, the fast solos, tremolos, and palm mutes. The guitars are old school. No reverb sounds at all. They are aggressive and aside the fact they are a crude band, this album has a feeling and an atmosphere. The atmosphere is an aggressive one that makes you believe that you are in a big city and protesting about all the things you hate about the government. The lyrics are in Spanish so if you by any miracle have the chance to get this album, try to find someone who can and is willing to translate the whole album for you. Now, what does this band and album has of Napalm Death? Well, they take out their grindcore sound from them. The band members were quiet rich so they had they had the money to record an excellent demo for the time. Not even today you find something as well as this. Too bad they never got the opportunity to have the record deal with the French label. Good bands like Curriculum Mortis are the one that intrigues people the most. Forgotten over the decades; no websites or contact mail from them; just one obscure black and white picture of their head, maybe the only photo they have taken from themselves; One little interview from them – which is not that informative; and no information about their members. Nobody knows where they are since 1990. They just disappeared. Every country on the face of the earth has bands like this, crude, really good, all school but forgotten over the decades. I've seen worst cases such as Tarkus from Peru. That band had been forgotten since 1978 until today.