Proclamation CDs Back In Print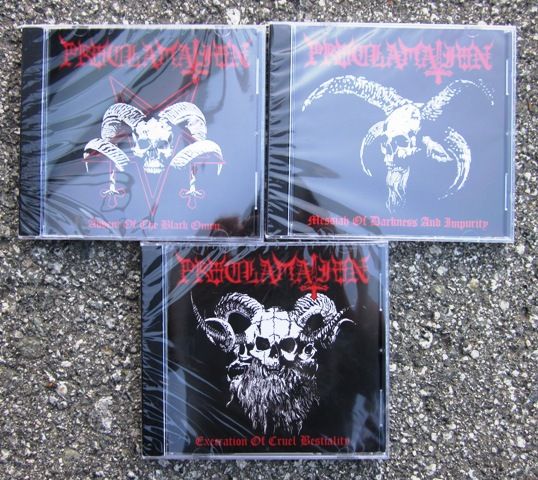 Repress of the first three albums are back in print on CD format.
Related Posts
Blasphemophagher "The III Command of the Absolute Chaos" CD ANTI-GOTH 199 The Bestial Legion from Nuclear Hell returns!! Command from RR Bastard of Blasphemophagher legion: "Nine new hymns of devastation ...

NWN is the official US distributor of Hypothermia "Gråtoner" LP released by Turannum. New recording from this Swedish melancholic black metal band. The 180 gram heavy vinyl comes with 350 ...

Morbid "Year of the Goat" Triple Green Vinyl LP (Limited to 200 copies) Click on image to see more photos. Click here to order. Grave "Necropsy – The Complete Demo ...