Proclamation CDs Back In Print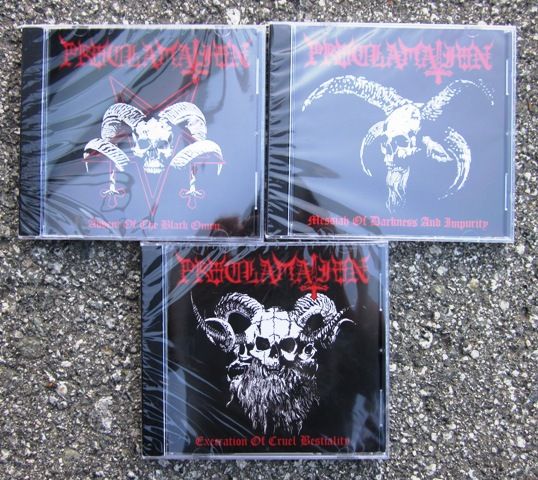 Repress of the first three albums are back in print on CD format.
Related Posts
Official Morbosidad T Shirt with artwork from the Pseudogod splilt 12″. Full color front and one color back print on Fruit of the Loom T shirts. Available in sizes M, ...

Bestial Raids "Master Satan's Witchery" CD ANTI-GOTH 332 (Description by C. Conrad) It has been over five years since Bestial Raids last planted its deflowered, demonic seed in the underground. ...

Marko Marov illustrations printed with either discharge ink on black Gildan TS or aqueous black ink on grey Gildan TS. Available in sizes S to XXL. Click here to order.