Proclamation CDs Back In Print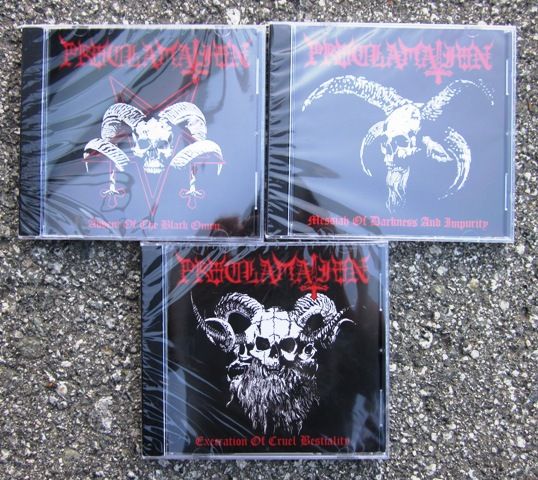 Repress of the first three albums are back in print on CD format.
Related Posts
Released by Aphelion Productions and Distributed in the US by NWN: Belgian Brown Metal pioneer's 9th studio album is finally on vinyl courtesy of Aphelion Productions from Scotland. Comes housed ...

The following releases are at press now: -Villains/Fingernails "Getting Crazy" Split 7″ (Sleeeez Italians combine forces and swap songs) -Ex Inferiis "demo" 7″ (New Mexican black metal band's rare demo ...

Snakepit #19 + Griffin 7″ ANTI-GOTH 179 (Description written by Laurent R. of Snakepit Mag) 2011… I'm proud to deliver for you guys the 19th installment of Snakepit Magazine! This ...