Proclamation CDs Back In Print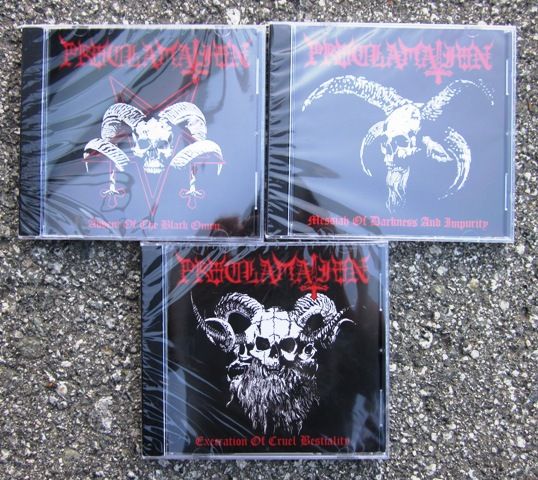 Repress of the first three albums are back in print on CD format.
Related Posts
V/A "Nuclear War Now! Volume I" CD ANTI-GOTH 137 This compilation was originally released at the NWN Fest in Berlin on November 13th and 14th on vinyl, now available on ...

Sect Pig "Slave Destroyed" MCD ANTI-GOTH 247 Sect Pig plays an Obscure form of black metal that combines repetitive minimalist drum beats, hypnotic layered unnatural sounding guitar riffs, nauseous low ...

Voor "Evil Metal" LP and Die Hard DLP ANTI-GOTH 171 Click on images to see more photos. Voor is among the many bands that emerged in the 1980's, released a ...