Proclamation CDs Back In Print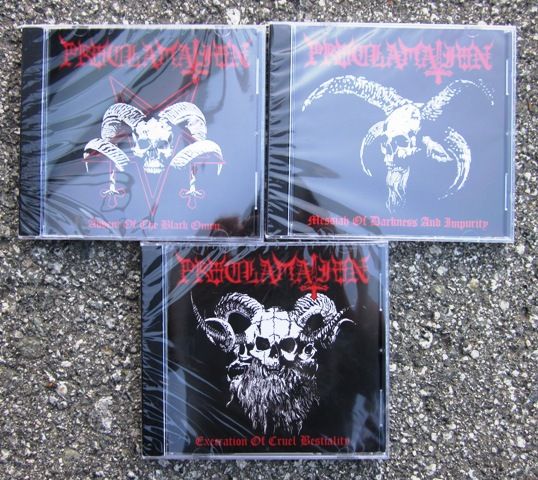 Repress of the first three albums are back in print on CD format.
Related Posts
Set "Upheaval of Unholy Darkness" CD ANTI-GOTH 252 In 2008, Set released a CDR demo entitled, "Dominus Profanum," that, due to the limited quantity in which it was produced, initially ...

Click on image to see more photos. The highly praised early 90′s Mexican black metal album is now available on vinyl format with proper packaging. Included are all album tracks ...

BLASPHEMY just confirmed that they will headline the NWN fest this year. All of you lazy fucks should get off your asses and get your tickets now before it sells ...