Proclamation CDs Back In Print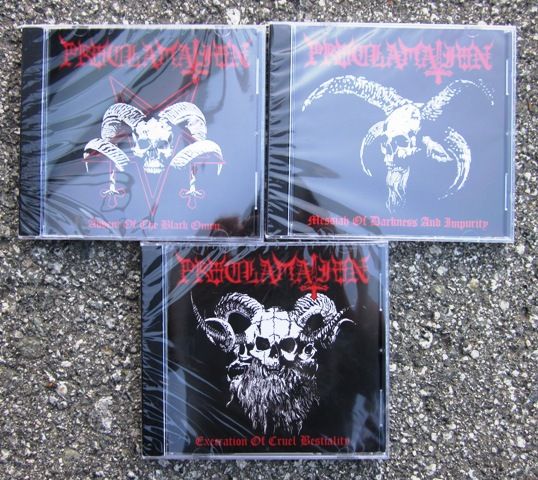 Repress of the first three albums are back in print on CD format.
Related Posts
Sadistik Exekution "30 Years of Agonizing the Dead" CD ANTI-GOTH 293 2nd pressing with metallic pantone violet ink. One of the most vile and tormented sounds to ever exist is ...

Click on image to see more photos ANTI-GOTH 044 80′s Colombian black/death metal classic album and 7″ + live recordings on double LP. Comes in quality gatefold jacket (spot UV ...

Click on the image to see more photos. Impurity "The Lamb's Fury" LP Anti-Goth 043 Click here to order the regular version Impurity Biography Impurity emerged from the depth of ...