Proclamation CDs Back In Print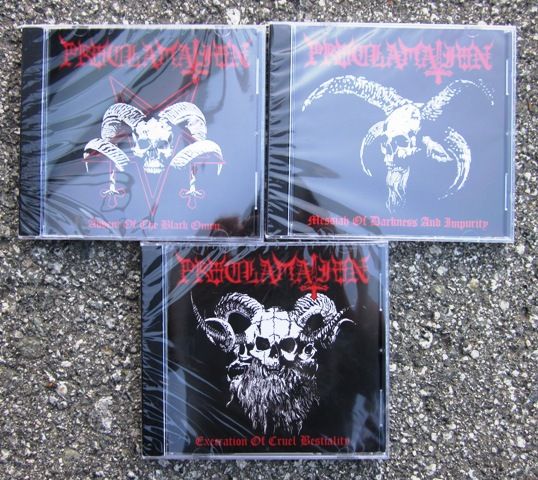 Repress of the first three albums are back in print on CD format.
Related Posts
Howls of Ebb "Cursus Impasse: The Pendlomic Vows" LP ANTI-GOTH 316 Regular LP: Wholesale grey LP: Die Hard clear LP: (Description by J. Campbell) Led by Zee-Luuuvft-Huund, the alter ego ...

NWN gunmen logo printed with discharge and aqueous ink on Gildan brand TS. The red part will wash out so it will be soft to the touch unlike shirts printed ...

In preparation for the impending 30th Sabbatical year, NWN is counting down the days by unleashing a series of T Shirts. All Elizaveatian designs will be printed on Gildan brand ...