Proclamation CDs Back In Print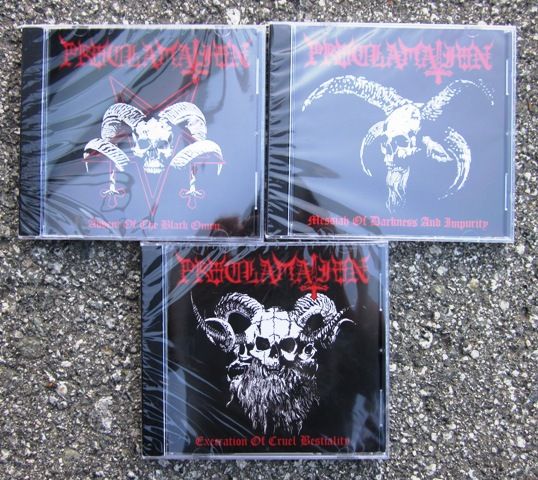 Repress of the first three albums are back in print on CD format.
Related Posts
Knelt Rote "Insignificance" CD ANTI-GOTH 217 (Description by J. Campbell) The music of Knelt Rote defies easy classification. The band is clearly heavily influenced by the darker elements of Death ...

Blasphemophagher "Nuclear Empire of Apocalypse" CD ANTI-GOTH 110 Blasphemophagher plays bestial black death metal. Click here to order the CD.

Reencarnacion "888 Metal" CD ANTI-GOTH 044 South America's role in the early evolution of black metal in the 1980s, though it is often most specifically linked to it largest and ...