Proclamation CDs Back In Print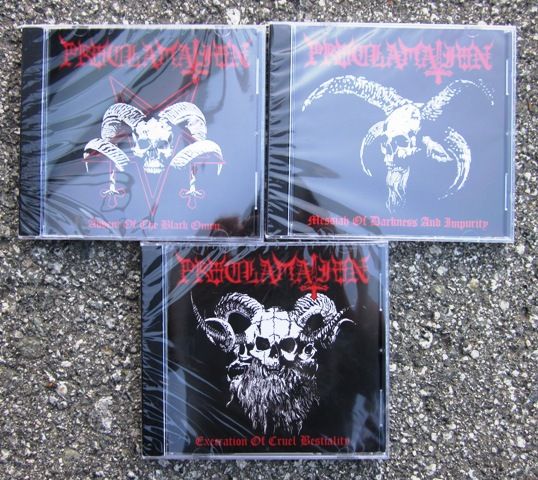 Repress of the first three albums are back in print on CD format.
Related Posts
Sabbatical EarlyearslaughT-Shirt series returns with a KILLER exclusive design by the mastermind behind Obsessed by Cruelty Merch Sweden. OBC is known for perfectly capturing the spirit of 80′s merch with ...

Demonomancy "Rites of Barbaric Demons" MCD ANTI-GOTH 198 (Description by J. Campbell) Demonomancy is among the very few bands who secured a release through NWN! the traditional way; that is, ...

RESUSCITATOR / SACRIPHYX SPLIT LP ANTI-GOTH 164 This split combines recordings by two of the most impressive, but overlooked bands with which NWN! has ever worked. These bands, though separated ...