Proclamation CDs Back In Print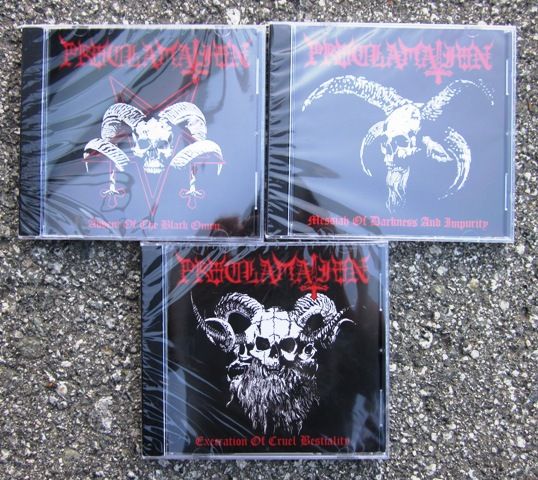 Repress of the first three albums are back in print on CD format.
Related Posts
Boy Records is the offiical NWN distributor in Japan. They usually get copies of both regular and die hard copies of all of my releases. Please support this great punk/metal ...

Sabbat "Born By Evil Blood – Jan" TS The iconic second 7″ cover in all its glory reproduced as discharge ink printing on Gildan brand TS. This is probably the ...

SATURNALIA TEMPLE / CHAOS ECHŒS / CHAOS E.T. SEXUAL Le Picolo / 58 rue Jules Valles, Saint-Ouen – France Feb. 21, 2015 / doors 7:00 pm / entrance 10 euros ...