Proclamation CDs Back In Print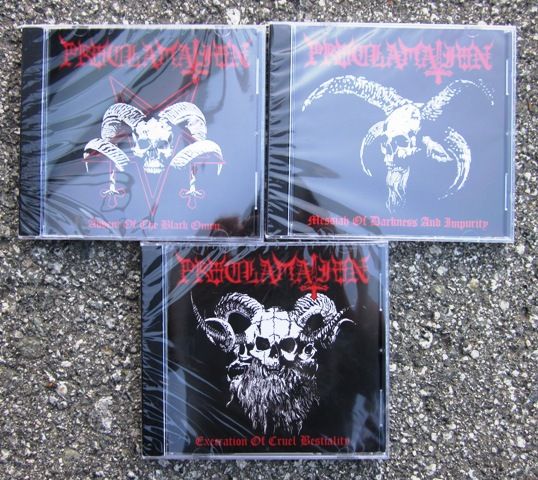 Repress of the first three albums are back in print on CD format.
Related Posts
Perverted Ceremony "Demo 1″ Cassette Tape ANTI-GOTH 320 (Description by C. Conrad) In 2016, it is relatively rare but refreshingly authentic to discover a band that has nurtured its craft ...

BLACK METAL 7″ FRIDAY // November 27th 2015 I will be selling a 7″ collection of a LOT of ultra rare stuff as part of the ONWARD // ASCENDANT campaign. ...

Nuclear War Now! Productions is proud to present you its newest signing: the haunted doomy heavy metal band CAUCHEMAR from Montréal/Ottawa, Canada. Keeping the Canadian metal flame alight, their debut ...