Proclamation CDs Back In Print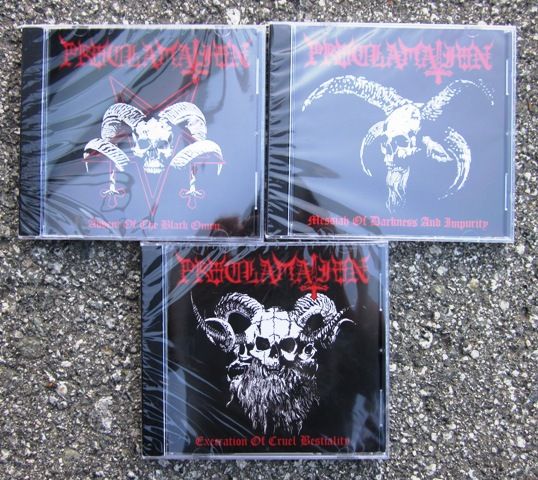 Repress of the first three albums are back in print on CD format.
Related Posts
Cult designs from By Force Propaganda… Revenge "ABR Goat Phoenix" Dark Green TS Conqueror "Death's Head" Red TS Diocletian "Shield" TS Diocletian "Bellum Omnium Contra Omnes" TS Conqueror "Ross Bay ...

Check out their demos if you're unfamiliar…

Aqueous (fabric dye) ink printing Gildan brand TS. Printed with care and pride by Inferno Printing from NOLA. Available in sizes S to XXL while supply lasts. Click here to ...