Proclamation CDs Back In Print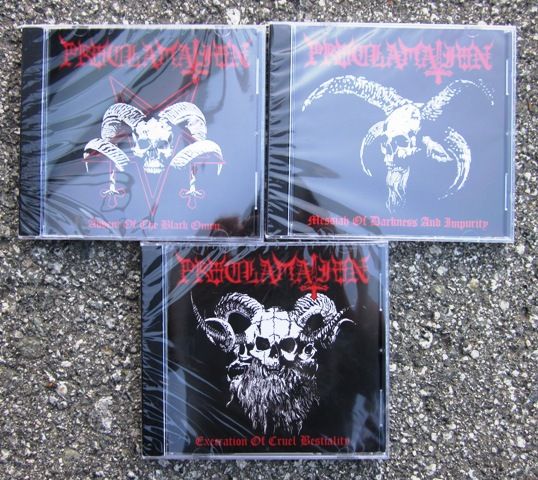 Repress of the first three albums are back in print on CD format.
Related Posts
Unleashed in Conspiracy with Iron Bonehead… Sacrificio "Sacrificio" MLP ANTI-GOTH 258b / IPB 198 Regular: Die Hard: Sacrificio's debut mLP is among the most anticipated debuts in recent memory by ...

Double sided discharge ink printing on Gildan brand TS. Available in sizes S to XXL. The new design was inspired by a news article about a guy who had driven ...

Morbosidad "Logo" Faux Logo Patch 12″ wide faux leather patch. Click here to order. Mystifier "Baphometic Goat Worship" Patch 4″ wide woven patch. Click here to order.