Proclamation CDs Back In Print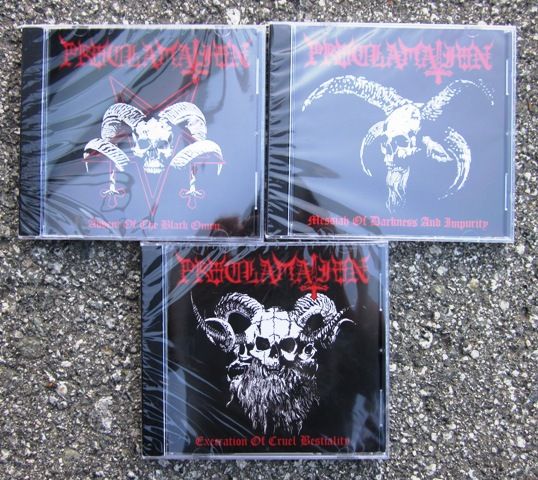 Repress of the first three albums are back in print on CD format.
Related Posts
Abigail "The Final Damnation" LP ANTI-GOTH 326 Regular Version: Wholesale Version: Die Hard Version: Die Hard Patch and Sticker: (Description by C. Conrad) Abigail and Nuclear War Now! have been ...

Bone Awl "Bowing Heads" MLP Iron Tyrant Italy release. Officially distributed in the USA by NWN. Vinyl version of the cassette EP from 2010. A dedication to work still remains, ...

Embrace of Thorns "Darkness Impenetrable" LP ANTI-GOTH 270 Regular black vinyl: Wholesale beer vinyl: Die Hard silver vinyl + flag + sticker: (Description by C. Conrad) With "Darkness Impenetrable," Embrace ...