Proclamation CDs Back In Print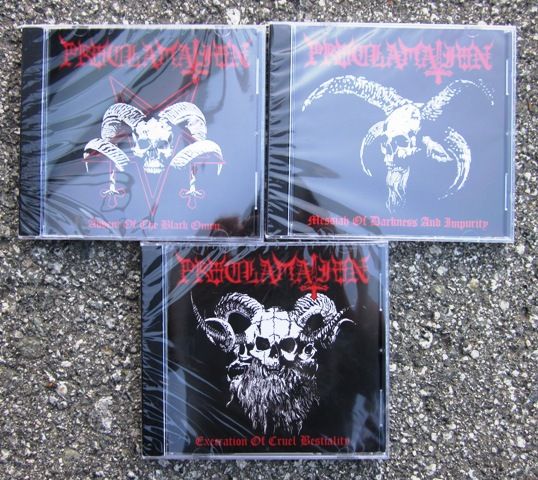 Repress of the first three albums are back in print on CD format.
Related Posts
All of these are 12″ wide and embroidered on faux leather material. Blasphemophagher "Logo" back patch Click here to order. Embrace of Thorns "Praying for Absolution" back patch Click here ...

Released by Buried by Time and Dust Records and officially distributed by NWN! Future Tense "Condemned to the Gallows" Double LP DUST 040 The Discography from the old Dutch Satanic ...

Kerasphorus "Cloven Hooves at the Holocaust Dawn" 10″ ANTI-GOTH 142 The persistent dissolution of the cosmic order precipitates the onset of eternal recapitulation. An awareness of this imminent cycle of ...