Proclamation CDs Back In Print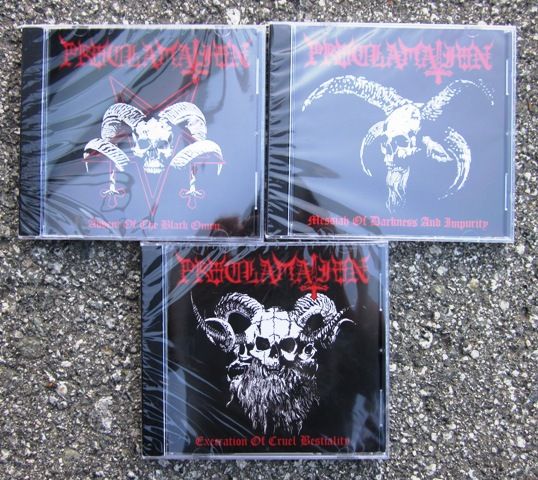 Repress of the first three albums are back in print on CD format.
Related Posts
Thou Art Lord "The Regal Pulse of Lucifer" LP/CD Coming Soon ANTI-GOTH 248 Nuclear War Now! Productions is very pround to announce the signing of Greece's Thou Art Lord for ...

4″ woven patch and 36″ cloth tapestry: The third 7″ released by Gezol's own Evil Records came at a pivotal period in Sabbat and Gezol's life. The tragic passing of ...

Sect Pig "Slave Destroyed" MCD ANTI-GOTH 247 Sect Pig plays an Obscure form of black metal that combines repetitive minimalist drum beats, hypnotic layered unnatural sounding guitar riffs, nauseous low ...