Proclamation CDs Back In Print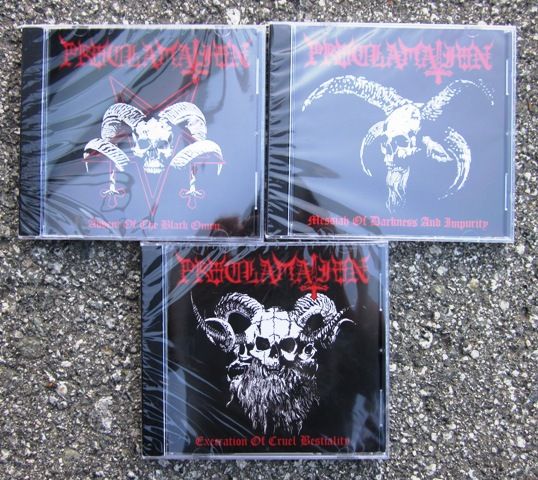 Repress of the first three albums are back in print on CD format.
Related Posts
Nechbeyth "Blood.Axis.Domination" LP ANTI-GOTH 238 Although Singapore's Nechbeyth has been active for over a decade, the band has just a few releases credited to its name, chief among which is ...

The "Fallen Angel of Doom…." Digi-Book version CD is a bootleg. The Nuclear War Now! Productions logo appears on the packaging but is just another crappy looking attempt on cashing-in ...

Winterblut "Der 6. Danach, Opus I: Leidenswege" LP ANTI-GOTH 195 Winterblut "Der 6. Danach, Opus II: Geistermusik & Opus III: Orgelmusik" LP ANTI-GOTH 196 As with all of Winterblut's releases, ...