Proclamation CDs Back In Print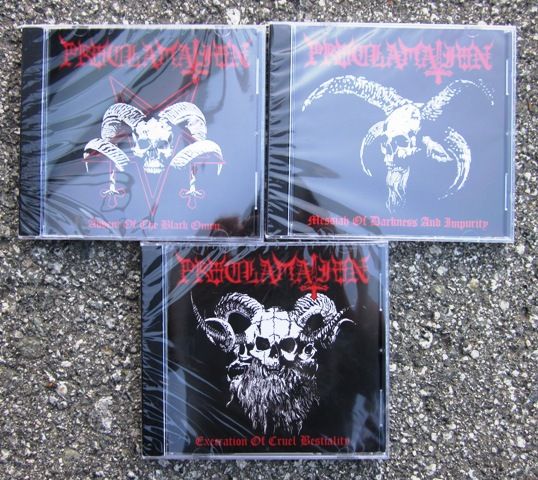 Repress of the first three albums are back in print on CD format.
Related Posts
Last Nightmare Proudly Presents: Destroying Texas Fest 13 Impurity (Brazil) Black Witchery (FL) Profanatica (NY) Cianide (Chicago) Anialator (TX) Funeral Nation (Chicago) Nyogthaeblisz (TX) Communion (Chile) Kill (Sweden) Possession (Belgium) ...

Sabbat "Logo" Zip Hoodie Plastisol printing on black 80% Cotton, 20% Polyester "No Name" brand zip up hoodies. These are the same ones used previously for Conqueror and Revenge hoods. ...

Coming in November Perverted Ceremony "Perverted Ceremony" 12″ EP ANTI-GOTH 368 Two new longer songs and an intro cut at 45 RPM. Putrid black metal filth as it should be. ...