Proclamation CDs Back In Print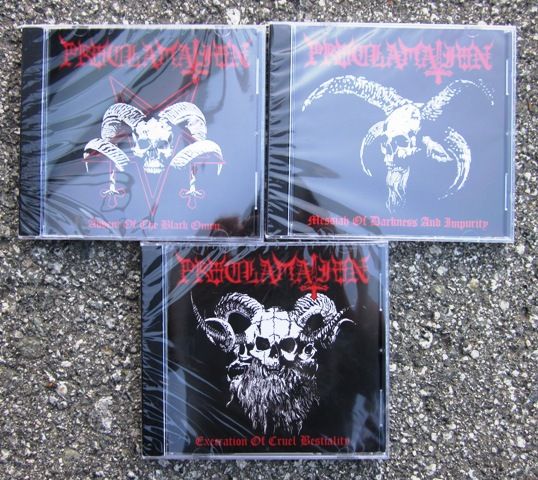 Repress of the first three albums are back in print on CD format.
Related Posts
Click on image to see more photos. REVENGE "Infiltration. Downfall. Death" Die Hard Picture LP ANTI-GOTH 100 Die hard version on picture disk with… -Casewrapped clothbound jacket -Black foil stamp ...

Official Order From Chaos long sleeve shirt printed on 100% cotton high quality shirts in gold and white ink. Front, back and left sleeve print. Available in sizes M, L ...

Morbosidad "Muerte de Cristo en Golgota" LP ANTI-GOTH 241 Front cover: Back cover: Gatefold spread: Insert front: Insert back: Regular version: Die Hard version: Sticker: 36″x36″ Tapestry: Band version limited ...