Proclamation CDs Back In Print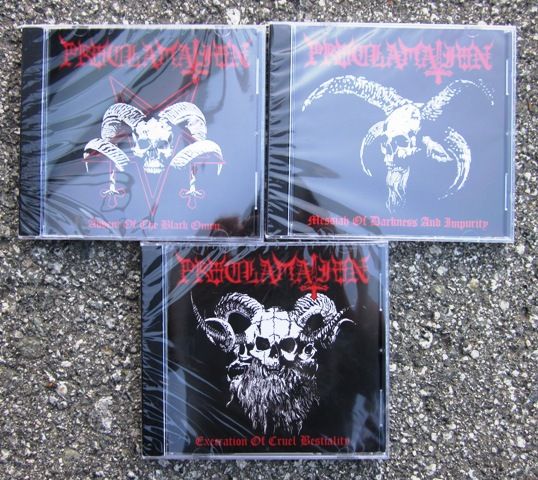 Repress of the first three albums are back in print on CD format.
Related Posts
Sect Pig "Slave Destroyed" MCD ANTI-GOTH 247 Sect Pig plays an Obscure form of black metal that combines repetitive minimalist drum beats, hypnotic layered unnatural sounding guitar riffs, nauseous low ...

With a total disregard for human life; behold: DEATH WORSHIP Invoked by the 'Deathlord of Abomination and War Apocalypse' (R. Förster ~ CONQUEROR ~ BLASPHEMY) on Guitars under the Watchful ...

Printed on ultra thick 80/20 blend Zip up hoods. Available in sizes S, M, L, XL, and XXL. These run about half size bigger than normal zip ups so you ...