Revenge "Scum.Collapse.Eradication" Album Update
All mastering is nearing completion. Tentative release date is set for winter 2011.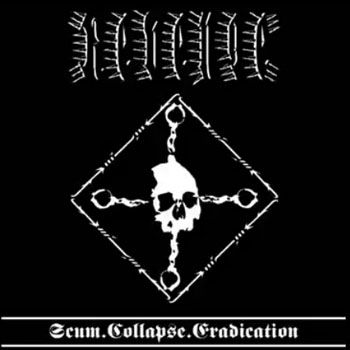 (Original press statement)
Canadian Doom Division Revenge has signed to Nuclear war Now! Productions for the American CD release as well as a world wide LP and Pic disc version of the fourth full length Revenge album Scum.Collapse.Eradication. Osmose Productions will be releasing the European cd version as well as an alternate LP version to be available world wide. A split 7 ep with bestial war command maniacs Black Witchery is also in the works. Expect nothing less than total hatred backed by the wall of noise that is Revenge.More details as they become available.
SCUM.COLLAPSE.ERADICATION
Blood Stance ( Retaliation)
Filth Solution ( Intolerance )
Parasite Gallows ( In Line )
Pride Ruination ( Division Collapse )
Scorned Detractor ( Trust No One )
Burden Eradication ( Nailed Down )
Us and Them ( High Power )
Banner Degradation ( Exile Or Death )