Renegade "Total Armageddon" LP In Stock
Iron Bonehead Productions Germany Presents:
Renegade "Total Armageddon" LP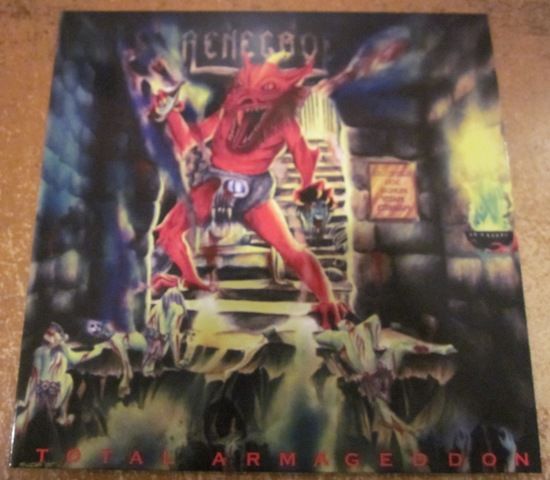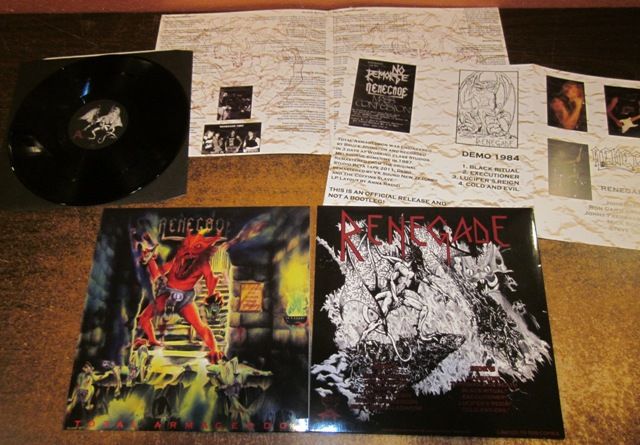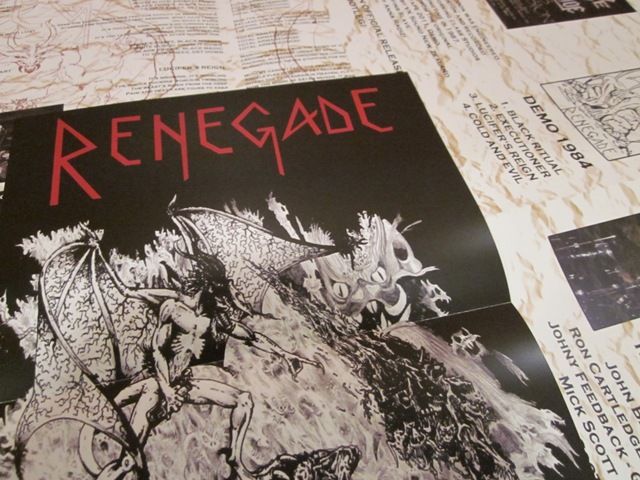 Just released on Iron Bonehead Productions (Licensed from Coffin Slave and Renegade). Official reissue of the obscure Australian black/thrash bands's one and only album plus their even more obscure demo from 1984! Total cult metal that was hidden in the tombs of only the most dedicated vinyl fanatics is now readily available again! This is a high quality reissue with UV Gloss coated jacket, 24″x12″ folded insert, poster and 180 gram black vinyl. A must for all evil thrash maniacs and black metal historians.
Officially distributed by Nuclear War Now! Prod. for the Americas. Limited edition of 500 copies all on black vinyl.