Dementia "Necrocide" (1987-88) 7″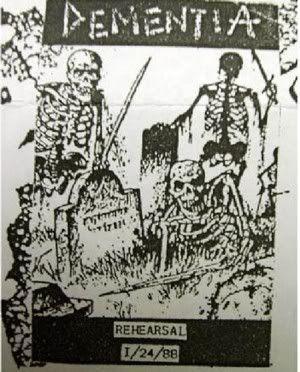 I don't think anyone is familiar with this old Canadian death metal band besides maybe Henri from Estonia. The band existed for a very short amount of time and recorded some rehearsals only. Some of these rehearsal recordings circulated in the underground in the late 80′s and won Dementia a small, but very dedicated following around the globe.
I will be releasing a 7″ later this year or early next year containg two or three of these reh tracks. The band is busy trying to find the best tracks to use for the release.