Revenge gig in SF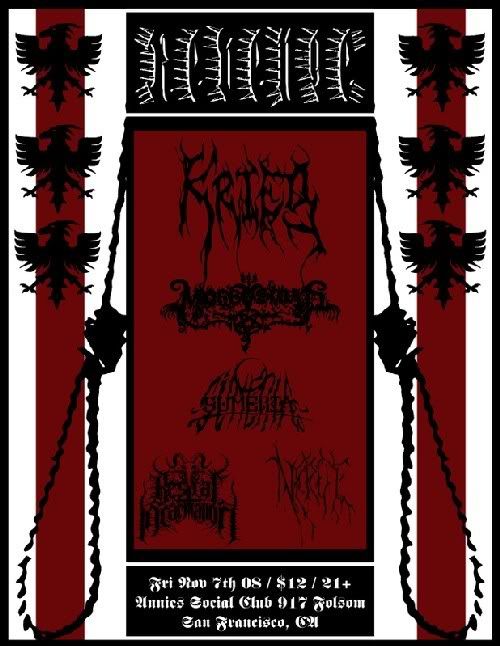 Related Posts
Sex Messiah "Eastern Cult of Sodomy" LP/CD/Digital ANTI-GOTH 408 Japanese black metal perversors' debut album after numerous eps and splits. Audio sample coming soon on bandcamp. Side A: 1. Drawing ...

Bone Awl "Meaningless Leaning Mess" LP Repress ANTI-GOTH 058 Repress of the debut album with regular LP jacket this time. Click here to order.

Chaos Echoes "Transient" DLP/CD/Digital ANTI-GOTH 271 It is with tremendous honor that NWN! announces the recent recruitment of Chaos Echoes. After rising from the ruins of the magnificent and highly ...