Revenge gig in SF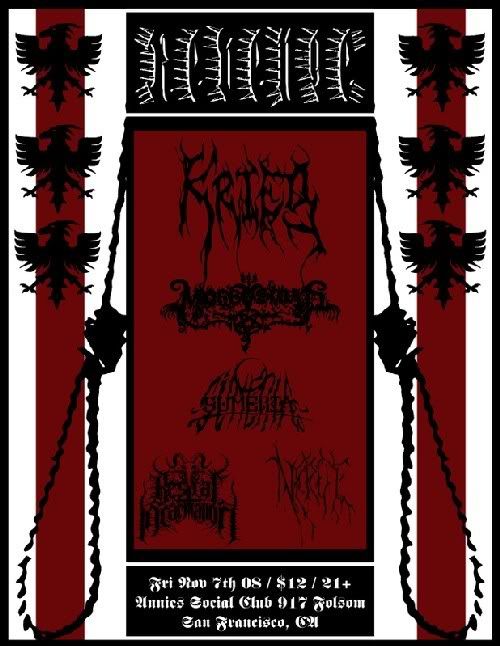 Related Posts
Deathroner "Death to All" LP ANTI-GOTH 228 Propelled by the voracious void 'Death To All' is a time machine of an album that takes the brave listener to the very ...

Gnosis "The Third Eye Gate" LP and CD ANTI-GOTH 255 Regular black vinyl LP: Wholeale dark green vinyl LP (Sold in increments of 5 black and 5 dark green): Die ...

The shirt were reprinted due to high demand and is now available as a combo pack. Save $6 by buying all three together! 4″ woven patch: 36″x36″ cloth tapestry: Sabbat ...