Revenge gig in SF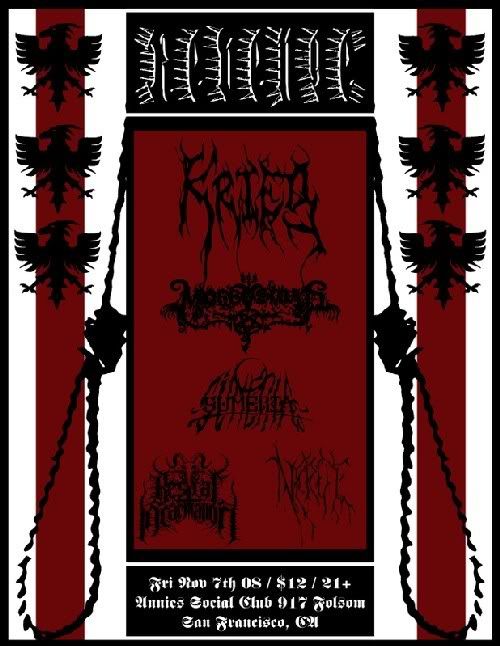 Related Posts
Bestial Raids (Poland) "Prime Evil Damnation" ANTI-GOTH 197 Click on images to see more photos. (Description by J. Campbell) Over the past decade the stream of so called "Bestial Black/Death" ...

Gnosis "The Third Eye Gate" LP and CD ANTI-GOTH 255 Regular black vinyl LP: Wholeale dark green vinyl LP (Sold in increments of 5 black and 5 dark green): Die ...

Official release by Iron Tyrant Productions Italy. Double black vinyl LP Picture LP + Colored vinyl LP Click here to see more images. NWN is the official distributor of this ...