Revenge gig in SF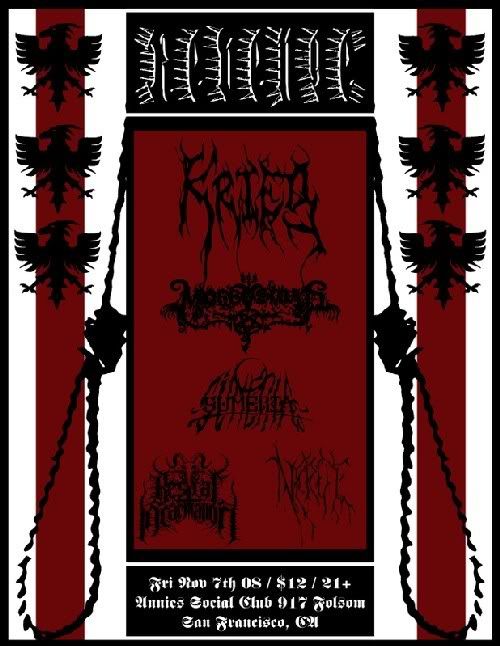 Related Posts
Pseudogod "Illusion of Salvation" Hooded Sweatshirt Available in Sizes Small to XXL. Plastisol printing on Gildan brand HSW. Front: Back: Both Arms: Both Sides of Hood: Detail of Front: Detail ...

Nocturnal Graves / Hell Spirit "Grave Spirit Sessions" LP ANTI-GOTH 140 As the sickness of this festering world swells and vice and degeneracy seep out from the cracks and crevices ...

Funerary Call "Damnation's Journey" MLP ANTI-GOTH 159 Click on images to see more photos. Obsessive dark atmosphere that ventures far beyond the boundaries of conventional Black Metal, funerary call captures ...