Revenge gig in SF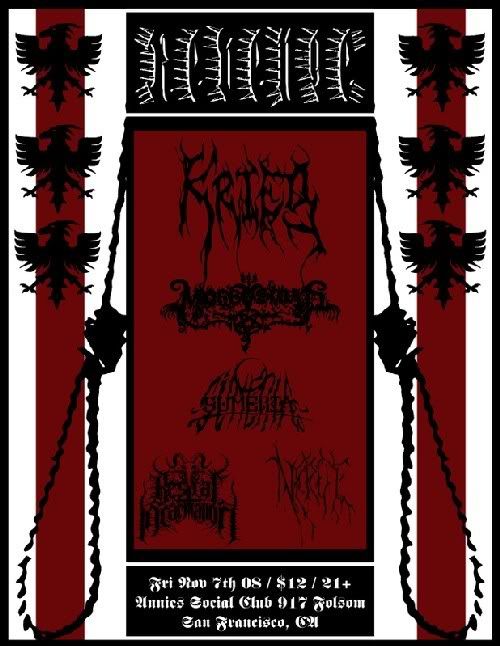 Related Posts
Sadistik Exekution "1986″ T Shirt A reprint of the very first TS design from 1986 with a more primitive version of the Magus artwork by Rok. Front only discharge white ...

Necromantic Worhip "Spirit of the Entrance Unto Death" Demo ANTI-GOTH 292 Oftentimes the most inspired and compelling music is catalyzed through sessions of improvised experimentation, rather than as a result ...

Radium "Through the Smoke / Live in Nottingham" LP+7″ DUST 038/39 Limited to 500 total (250 black and 250 orange vinyl). At the beginning of 1980′s four bands from the ...