Revenge gig in SF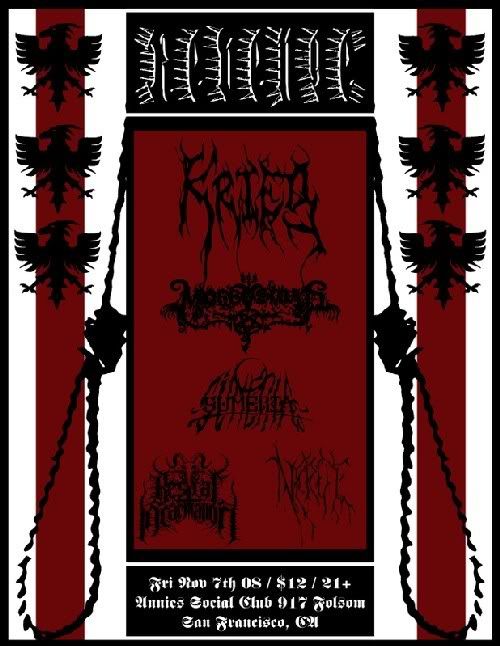 Related Posts
Bone Awl "Bowing Heads" MLP Iron Tyrant Italy release. Officially distributed in the USA by NWN. Vinyl version of the cassette EP from 2010. A dedication to work still remains, ...

Katechon "Coronation" CD ANTI-GOTH 288 (Description by C. Conrad) As it did with its first album, "Man, God, Giant," in 2013, Katechon of Trondheim, Norway hereby releases its second full-length, ...

Satanas "Live Rehearsal 1988″ MLP ANTI-GOTH 185 / HSSR-010.5 (Description by J. Campbell) For the past year, NWN!, working closely with Sabbat-founder, Gezol, engaged in a campaign to celebrate and ...