Revenge gig in SF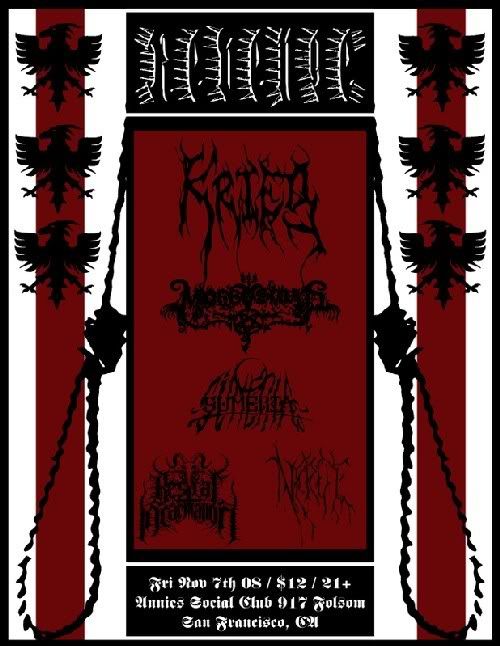 Related Posts
Varathron "Genesis of the Unaltered Evil" Regular DLP and Die Hard Triple LP ANTI-GOTH 204 (Description by J. Campbell) To understand the defining traits of Greek Black Metal, one need ...

ARES KINGDOM Return to Dust CD Anti-Goth 046 Storming the frontlines of the underground with an overwhelming thrashing onslaught. 8 tracks, 42 minutes: Firestorm Redemption, A Dream of Armageddon, Failsafe, ...

Abigail "The Final Damnation" CD ANTI-GOTH 326 (Description by C. Conrad) Abigail and Nuclear War Now! have been the closest of allies since they first agreed to release the band's ...