Revenge gig in SF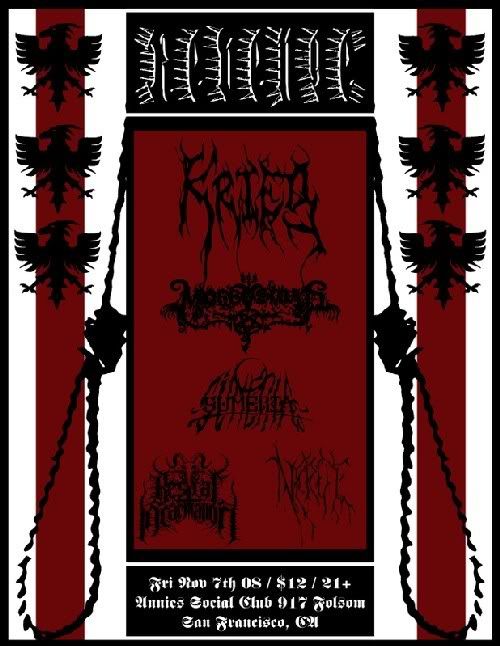 Related Posts
ANTI-GOTH 050 Unleashed in conjunction with the infamous Ross Bay Cult label. Satanic bestial death metal that lives up to the standards set by Blasphemy, Beherit, and Impurity. Click here ...

Black Feast "Larenuf Jubileum" LP ANTI-GOTH 290 The Finnish trio of bestial black metal now known as Witchcraft had undergone at least two previous changes in moniker before settling on ...

Printed on 100% Gilden T-Shirts by Contagious Graphics. These are discharge ink printed like the ones I made for Von. It means that the image will never crack or fade ...