Revenge gig in SF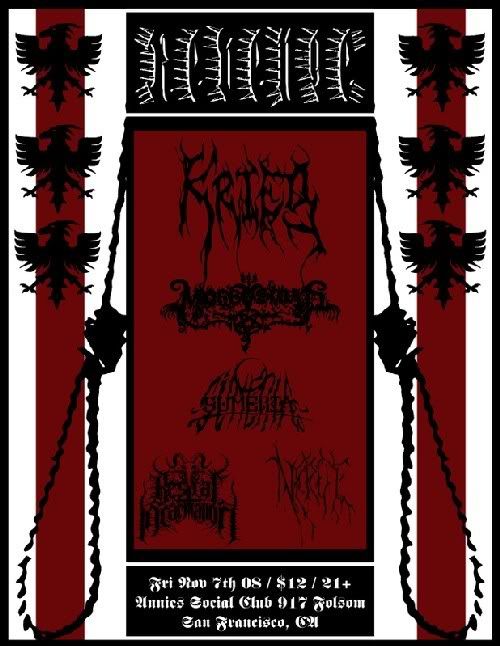 Related Posts
Metalucifer "Heavy Metal Bulldozer" DLP and Die Hard 2xDLP+DVD 2nd Press ANTI-GOTH 165 (Description by J. Campbell) At this point, the name and intent of Japan's Metalucifer are well-known and ...

Click on photo to view more boxset images. ROOT was founded by Big Boss (voc) and Blackie(guitar) at the end of 1987 as a way to express their darkness within. ...

"With a sun and a moon below. Black Sun. Black Moon." Thus we conspire to bring forth… NWN! PRODUCTIONS sealed a pact with DREADFUL RELIC to release thy LP version ...