Revenge gig in SF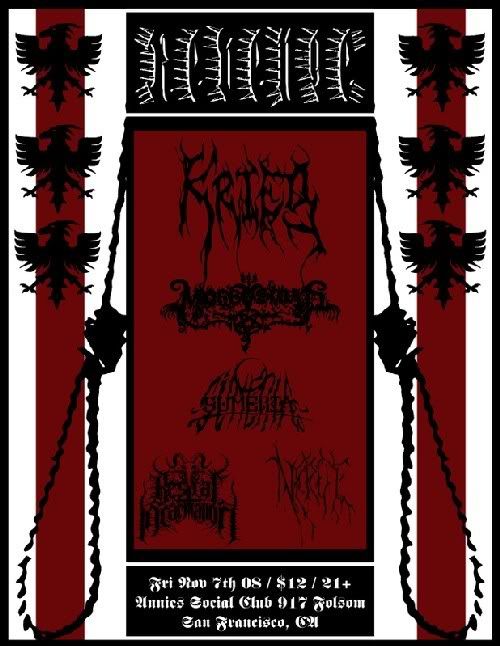 Related Posts
Cloven Hoof "The Opening Ritual" LP DUST019 Latest release by Buried by Time and Dust label out of Diablo CA. This release compiles Cloven Hoof's earliest recordings on one LP ...

Abominator "Barbarian War Worship" DLP and CD ANTI-GOTH 148 DLP: Regular black vinyl DLP: Die Hard clear vinyl DLP: CD: (Description by C. Conrad) Australia has long been a breeding ...

In preparation for the impending 30th Sabbatical year, NWN is counting down the days by unleashing a series of T Shirts. All Elizaveatian designs will be printed on Gildan brand ...