Revenge gig in SF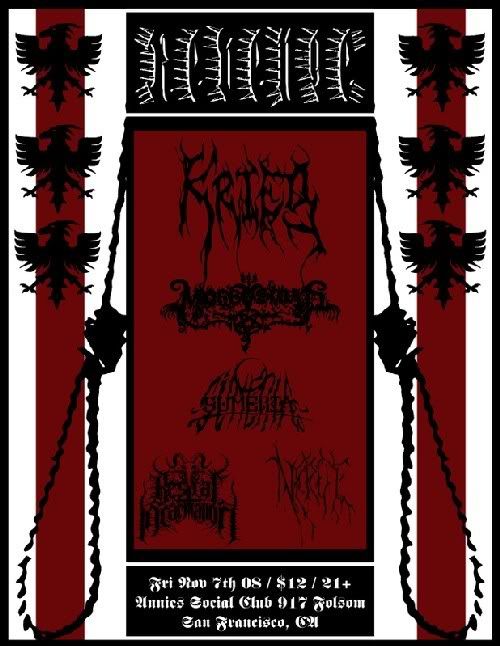 Related Posts
Hooded Sweatshirt: Available in sizes Large and XL. Gold print on front and left sleeve. Full color back. Long Sleeve Shirt: Available in sizes Medium, Large and XL. Full color ...

Click on logo to visit site. Conqueror "War.Cult.Supremacy" Die Hard Boxset is now available from Pulverised Records from Singapore. All South East Asian customers are encouraged to buy it from ...

Unleashed in Conspiracy with Iron Bonehead… Sacrificio "Sacrificio" MLP ANTI-GOTH 258b / IPB 198 Regular: Die Hard: Sacrificio's debut mLP is among the most anticipated debuts in recent memory by ...