Revenge gig in SF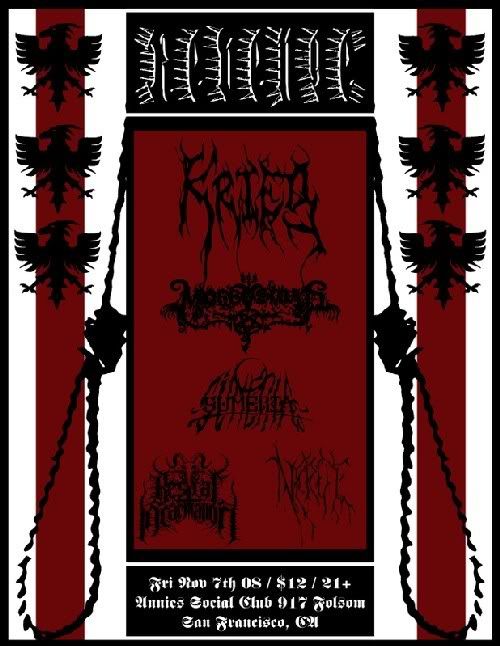 Related Posts
Toxic Holocaut "Evil Never Dies" LP Repress Anti-Goth 013 The debut album is available again on vinyl. Mail order customers will get the limited yellow vinyl version. Please specify if ...

If a band's status in the underground metal scene were based on skill, artistry, integrity, and innovation, Ares Kingdom would be heralded as the most important underground metal band in ...

SATURNALIA TEMPLE / CHAOS ECHŒS / CHAOS E.T. SEXUAL Le Picolo / 58 rue Jules Valles, Saint-Ouen – France Feb. 21, 2015 / doors 7:00 pm / entrance 10 euros ...