Revenge gig in SF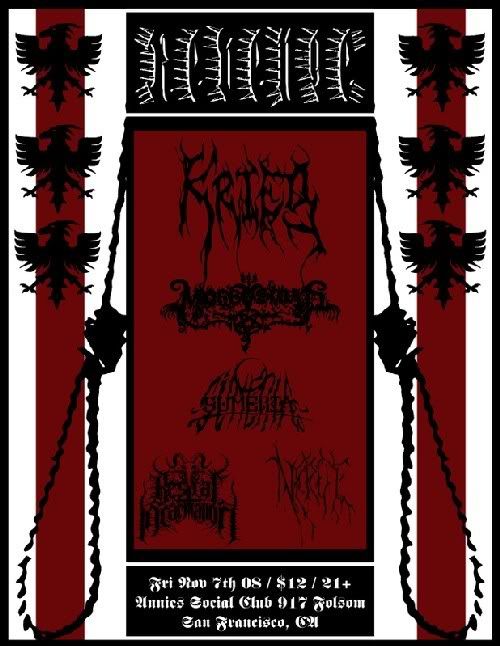 Related Posts
Impurity / Sex Messiah "Vomiting Blasphemies Over the World" Split LP ANTI-GOTH 299 (Description by C. Conrad) Best known for its majestic 1993 debut album, "The Lamb's Fury," Impurity's role ...

"With a sun and a moon below. Black Sun. Black Moon." Thus we conspire to bring forth… NWN! PRODUCTIONS sealed a pact with DREADFUL RELIC to release thy LP version ...

Embrace of Thorns "Darkness Impenetrable" TS Discharge off white ink and aqueous silver ink printing of Alex Brown's killer artwork on Gildan brand TS. Available in sizes S to XXL. ...