Revenge gig in SF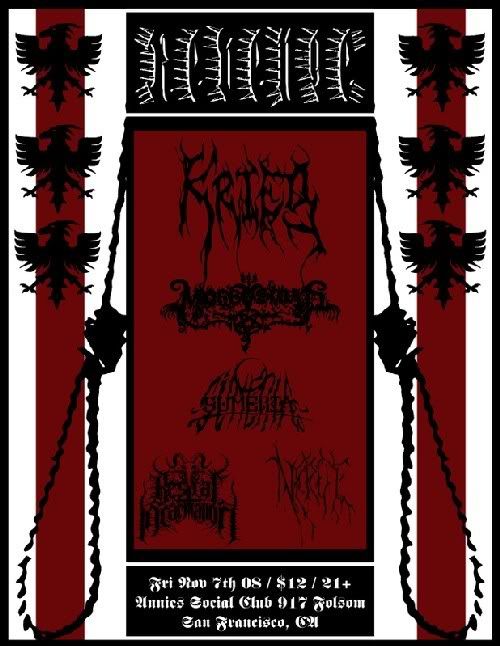 Related Posts
Cremation "Black Death Cult" LP/CD ANTI-GOTH XXX (release number to be assigned later) I'm very proud to announce that NWN! will reissue the last three demos of the Canadian death ...

Leftover patches and posters from previous NWN releases are being sold by a friend. Go here for more information.

Slayer #20 Book + Morbid MLP is now sold out from NWN. The following distros might still have copies available: High Roller Records (Germany) Osmose Productions (France) Nuclear Winter Records ...