Revenge gig in SF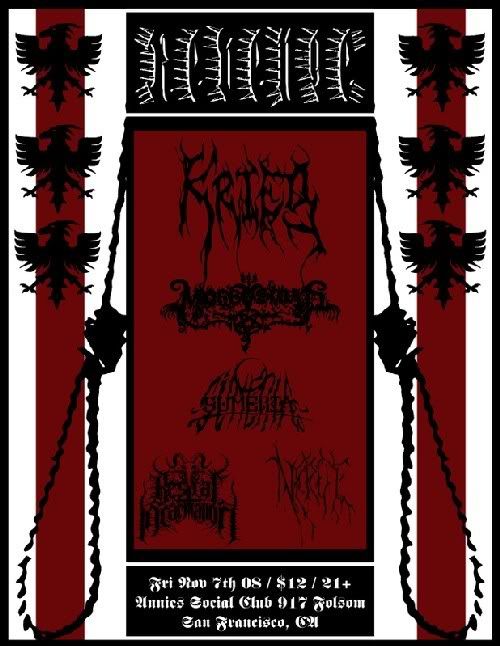 Related Posts
Perversor "Cult of Destruction" LP ANTI-GOTH 113 Click on image to see more photos. Forged in the streets of Santiago Chile, Perversor's debut album will slay the false retrothrash nonsense ...

Abigail "Intercourse and Lust" CD ANTI-GOTH 010 Japan's Abigail has been a flagship band in the NWN! camp since the beginning of the label's existence. In the more than 20 ...

Sacriphyx "Sacriphyx" CD ANTI-GOTH 229 In anticipation of the release of Sacriphyx's debut LP, "The Western Front," NWN! has compiled and presented for the first time on CD, the band's ...