Revenge gig in SF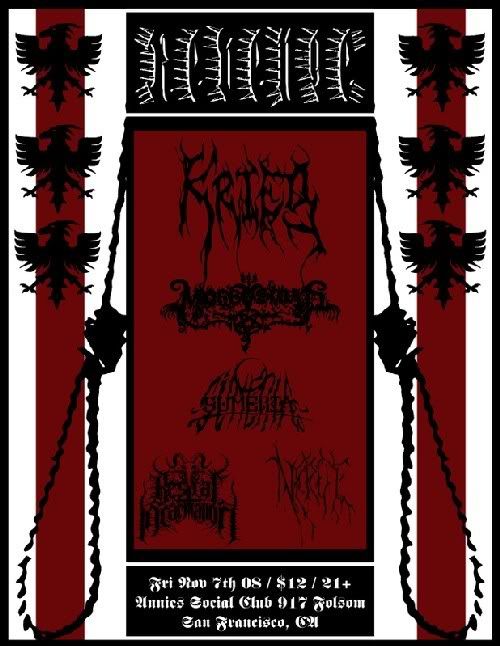 Related Posts
Master's Hammer "Slagry" LP CELL 005 The infamous third album of strange experimental music + one black metal track is now available again. Also available from Osmose Productions and High ...

Aghast "Hexerei Im Zwielicht Der Finsternis" LP and Pic LP ORDOMCM 016 Released by Ordo MCM and exclusive distribution in the US by NWN! Black vinyl LP: Pic LP: Originally ...

Winterblut "Der 6. Danach, Opus I: Leidenswege" LP ANTI-GOTH 195 Winterblut "Der 6. Danach, Opus II: Geistermusik & Opus III: Orgelmusik" LP ANTI-GOTH 196 As with all of Winterblut's releases, ...