Pagan Altar "The Time Lord" LP In Stock
Out now on Buried by Time and Dust Records from Danville CA:
Pagan Altar "The Time Lord" LP
DUST024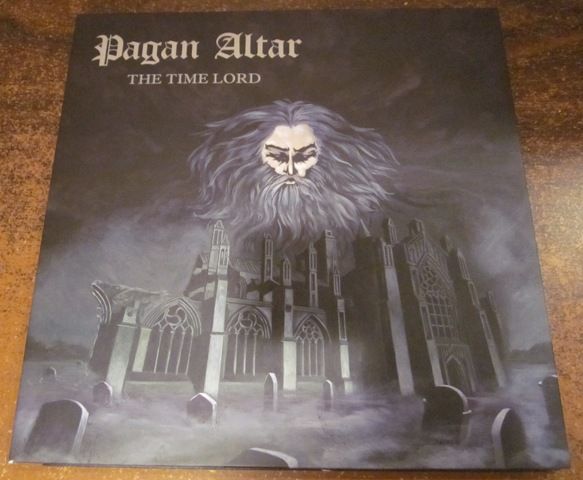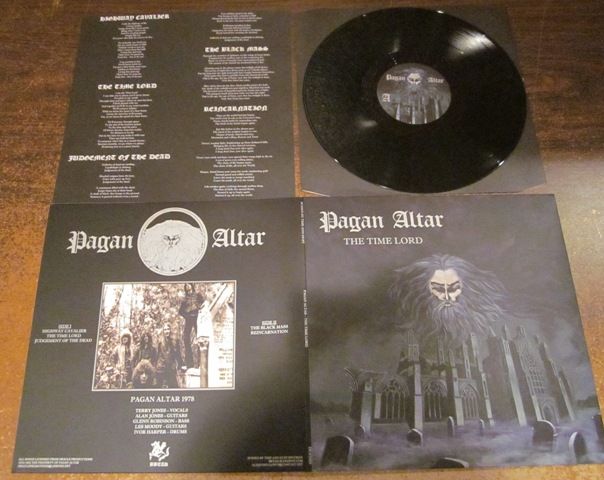 The Time Lord 12″ vinyl features five previously unreleased, and for anyone outside of the band previously unheard, songs dating back to the very beginning of Pagan Altar's existence in 1978. Originally released as self released cassette limited to 500 copies. This is the second official Re-release by Buried by Time and Dust with gatefold jacket, army green vinyl with new artwork by Andrei Bouzikov. Includes photos of the 1978 lineup and lyric sheet.
Tracks 1 and 2 recorded in New Cross studios in 1978. Tracks 3, 4 and 5 were recorded in late 1980 or early 1981. Les Moody and Ivor Harper only feature on tracks 1 and 2. Mark Elliot only features on tracks 3, 4 and 5.
1. Highway Cavalier 02:46 Show lyrics
2. The Time Lord 08:10 Show lyrics
3. Judgement of the Dead 06:58 Show lyrics
4. The Black Mass 05:52 Show lyrics
5. Reincarnation 09:03 Show lyrics
32:49