Blasphemophagher "Nuclear Empire" T-Shirt Out Now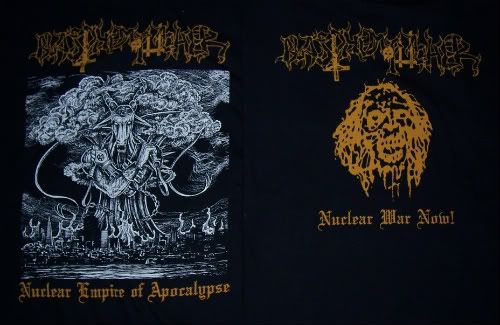 Available in M, L and XL
Related Posts
Click on the image to see more photos. Die Hard Pic LP version limited to 300 copies with a bonus 7″ (1997 demo recording), patch, sticker and A2 poster. Click ...

Blasphemophagher "Nuclear Empire of Apocalypse" CD ANTI-GOTH 110 Blasphemophagher plays bestial black death metal. Click here to order the CD.

Sacriphyx "The Western Front" LP ANTI-GOTH 235 Front: Back: Gatefold: A2 Poster: Die Hard version: (Description by J. Campbell) It is rare that a band lives up to the promise ...