Blasphemophagher "Nuclear Empire" T-Shirt Out Now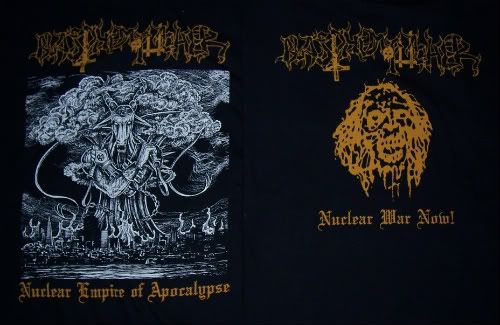 Available in M, L and XL
Related Posts
StarGazer "A Merging to the Boundless" CD and TS ANTI-GOTH 276 Discharge white + aqueous gold ink on Gildan brand TS. Available in sizes S to XXL and also as ...

Demoncy "Joined in Darkness" DLP (3 sided double LP) ANTI-GOTH 181 (Description by J. Campbell) While the word "evil" is used in nearly every description or review of every metal ...

Click on image to see more photos. Ares Kingdom "Failsafe" 12″ EP ANTI-GOTH 072 4 song 12″ EP to keep you salivating for their second full length assault. Includes cover ...