Blasphemophagher "Nuclear Empire" T-Shirt Out Now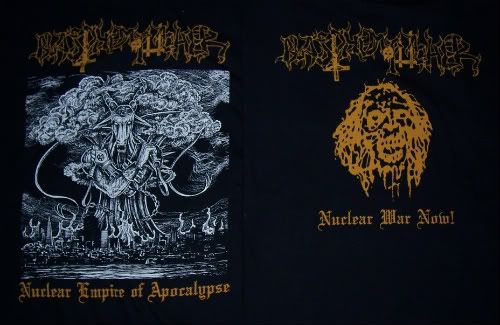 Available in M, L and XL
Related Posts
Kerasphorus "Cloven Hooves at the Holocaust Dawn" 10″ ANTI-GOTH 142 The persistent dissolution of the cosmic order precipitates the onset of eternal recapitulation. An awareness of this imminent cycle of ...

All Mystifier orders were sent out as of yesterday. Small and XXL die hards are still in stock.

Revenge "Attack.Blood.Revenge" LP/Pic LP ANTI-GOTH 300 Regular version: Wholesale silver vinyl: Picture LP: Die Hard white vinyl: (Description by J. Campbell) By the time of Conqueror's dissolution in the late ...