Blasphemophagher "Nuclear Empire" T-Shirt Out Now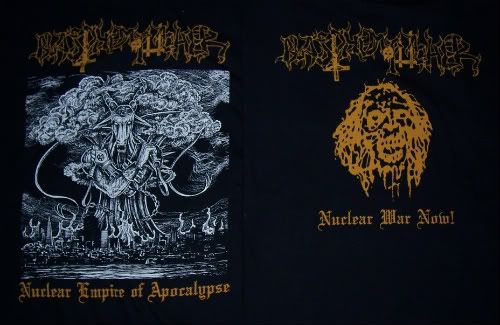 Available in M, L and XL
Related Posts
Click on image to see more photos. The highly praised early 90′s Mexican black metal album is now available on vinyl format with proper packaging. Included are all album tracks ...

Nuclearhammer "Serpentine Hermetic Lucifer" DLP ANTI-GOTH 260 (Description by J. Campbell) For nearly ten years, the Toronto-based band Nuclearhammer has endeavored to refine and perfect its aural strategy. A succession ...

Snakepit Magazine #20 + Wikka 7″ ANTI-GOTH 216 (Description by Laurent R. of Snakepit) Some people change their musical tastes like they change underwears! Don't expect this to happen to ...