Blasphemophagher "Nuclear Empire" T-Shirt Out Now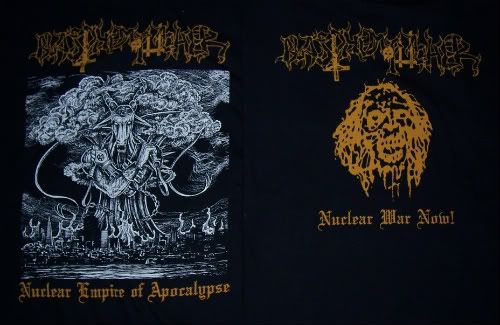 Available in M, L and XL
Related Posts
13″x14″ Canvas tote bag. Perfect for carrying your scores from a day of heavy metal hunting at your local record store. Click here to order.

All shirts are printed on Gilden 100% cotton T-Shirts using discharge inks that dye the fabric instead of sitting on top of it. Available in sizes Medium, Large and Extra ...

Masacre "Metal Medallo Attack" CD ANTI-GOTH 203 (Split release with Obliteration Records Japan) 1. Sangrienta Muerte 2. Mórbida Implosión* 3. Decadencia* 4. Sarcasmo Divino Tracks 1-3 from Ola de Violencia ...