Blasphemophagher "Nuclear Empire" T-Shirt Out Now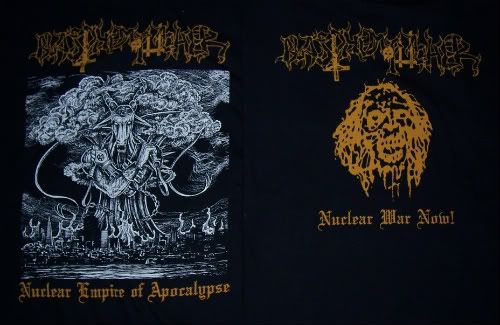 Available in M, L and XL
Related Posts
Blasphemophagher "…For Chaos, Obscurity and Desolation…" LP and Picture LP ANTI-GOTH 139 Click on images to see more photos. (Description by J. Campbell) Finally unveiled after much anticipation is "…For ...

Demonomancy "The Premonition" Demo ANTI-GOTH 224 After releasing the "Bearers of the Black Arts" demo in 2010, the members of Italy's Demonomancy began casting their grim gazes toward the band's ...

Click here to order. Metal Metaldown was an underground metal zine that existed from 1987 to 1992. There were 10 issues in total and I was lucky enough to get ...