Nuclear War Now! "Only Analog is Real" T-Shirt Out Now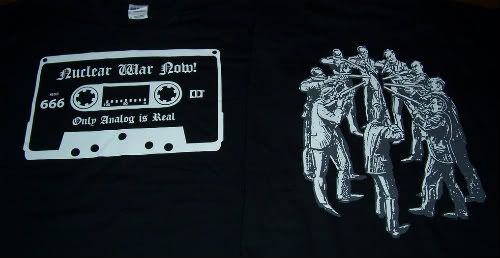 Available in sizes M, L and XL.
Related Posts
October 11th, 2013 – Hamburg (Bilstedt), Bambi Galore (GER) October 12th, 2013 – Eindhoven, Bloodshed Fest, Dynamo (NL) October 13th, 2013 – Brussels, Bunker (BEL) October 14th, 2013 – Bologna, ...

Morbosidad / Pseudogod Split 12″ EP ANTI-GOTH 191 The diabolical union of Morbosidad (Mex/U.S.) and Pseudogod (Rus) began in 2009 when Morbosidad trekked into the bleak and morbid environment of ...

Click on image to see more photos Villains "Drenched in the Poisons" LP ANTI-GOTH 068 From the bowels of New York, Villains spews forth one of the most solid and ...