Nuclear War Now! "Only Analog is Real" T-Shirt Out Now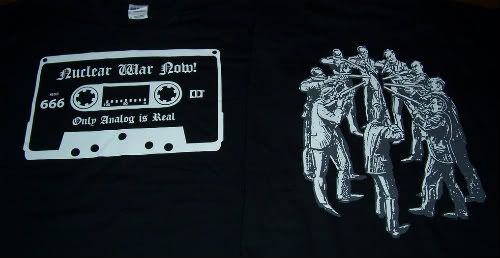 Available in sizes M, L and XL.
Related Posts
Sabbat "Envenom" LP + A2 poster: Already established classic Japanese black metal album is finally available again on vinyl. Iron Pegasus did a great job of keeping the same exact ...

Impurity / Sex Messiah "Vomiting Blasphemies Over the World" Split LP ANTI-GOTH 299 (Description by C. Conrad) Best known for its majestic 1993 debut album, "The Lamb's Fury," Impurity's role ...

Woven cloth patches. Officially licensed from the band. Click here to order.