Nuclear War Now! "Only Analog is Real" T-Shirt Out Now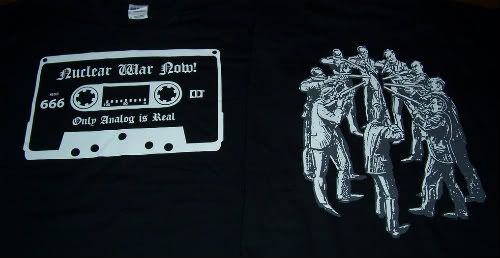 Available in sizes M, L and XL.
Related Posts
Released by Havoc Records and officially distributed by NWN! Sacrilege Time to Face the Reaper, Demos 84-86 Double LP Sacrilege emerged from the UK hardcore scene in the mid 80′s. ...

PROCLAMATION European Tour April & May 2012 27th April 2012 Valenciennes, France. TBA 28th April 2012 Cage-Club @ Bottrop, Germany, w/TRUPPENSTURM, BESTIAL RAIDS, THORYBOS 29th April 2012 Ghent, Belgium, TBA ...

Released by Buried by Time and Dust Records based out of the SF Bay Area. This is a must have for all NWOBHM maniacs and traditional metal worshippers! To me ...