Nuclear War Now! "Only Analog is Real" T-Shirt Out Now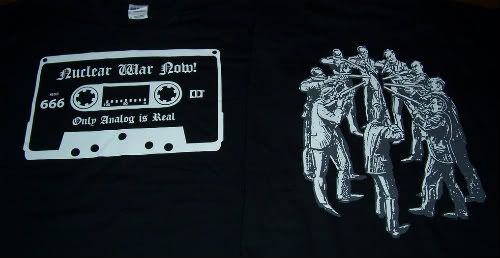 Available in sizes M, L and XL.
Related Posts
This is an official Thy Mighty Contract patch with the original cover from the Osmose Productions LP. These are 4″x4″ sublimation printed with merrowed borders. Click here to order.

Demoncy "Joined in Darkness" DLP (3 sided double LP) ANTI-GOTH 181 (Description by J. Campbell) While the word "evil" is used in nearly every description or review of every metal ...

Click on image to see more photos Hellias "Night of Damnation" LP ANTI-GOTH 065 This LP contians Hellias' 1988 tape only EP and a great sounding live set from 1989. ...