Nuclear War Now! "Only Analog is Real" T-Shirt Out Now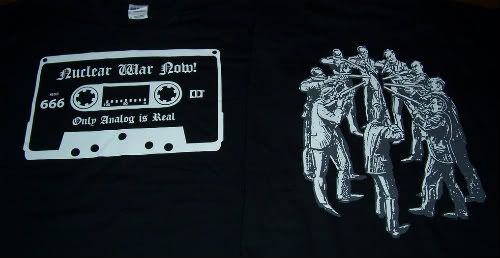 Available in sizes M, L and XL.
Related Posts
Exclusive artwork by Timo Ketola printed on Gildan brand TS with discharge ink. Available in sizes S to XXL. Click here to order.

Chris Moyen's Thorn Cross: Black Ink & Metal Book + Incantation/Archgoat "Reh/Live 1990 + Jesus Spawn Demo" LP ANTI-GOTH 251 NWN! Productions is proud to announce the impending release of ...

Varathron "Genesis of the Unaltered Evil" Regular DLP and Die Hard Triple LP ANTI-GOTH 204 (Description by J. Campbell) To understand the defining traits of Greek Black Metal, one need ...