Nuclear War Now! "Only Analog is Real" T-Shirt Out Now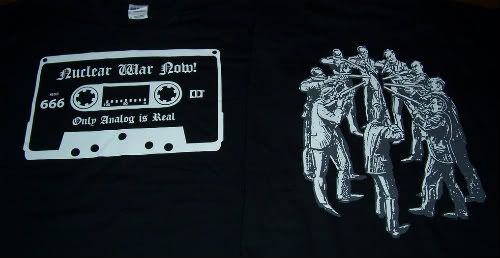 Available in sizes M, L and XL.
Related Posts
This is an official Thy Mighty Contract patch with the original cover from the Osmose Productions LP. These are 4″x4″ sublimation printed with merrowed borders. Click here to order.

NWN is the offiical distributor of this LP in the US. Click here to order.

Four color discharge/plastisol hybrid printing on Gildan brand TS. Basically the blue parts are all printed with discharge/aqueous ink while the colored speckles are printed with plastisol ink. As with ...