Nuclear War Now! "Only Analog is Real" T-Shirt Out Now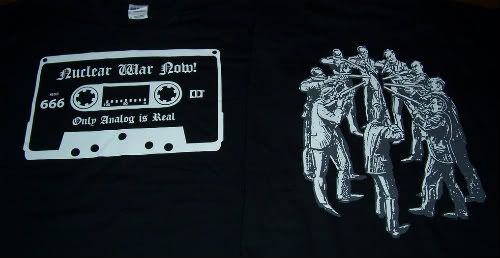 Available in sizes M, L and XL.
Related Posts
The Bay Area kings of all things old and heavy metal are back with three new releases. Street Child "Street Child" LP The Wizar'd "Pathways Into Darkness" LP Solstice "New ...

Official woven patches out now! Click here to order.

Roughly translated from www.electricrequiem.com (Written by Manolis Pappas) "…after a while we watched Dead Congregation setting up their gear, getting ready to give sound to the massacre they had prepared. ...