Nuclear War Now! "Only Analog is Real" T-Shirt Out Now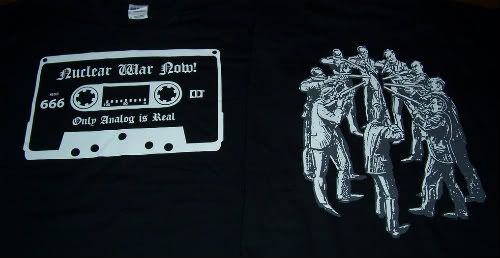 Available in sizes M, L and XL.
Related Posts
Morbosidad "Corona de Epidemia" LP ANTI-GOTH 370 Corona de Epidemia by Morbosidad A limited pressing of the new Morbosidad studio album will be released at the Mass Destruction Metal Fest ...

Antediluvian / Adversarial Split LP ANTI-GOTH 223 Regular version: Die Hard version: Die hard version TS. Plastisol printing on Gildan Brand TS. Available in sizes M, L and XL. This ...

Click on image to see more photos. Funerary Pit "Winds of Hell" 7″ ANTI-GOTH 077 Just released as a joint label co-operation between both Nuclear War Now! and Dissident Records ...