Nuclear War Now! "Only Analog is Real" Patch Out Now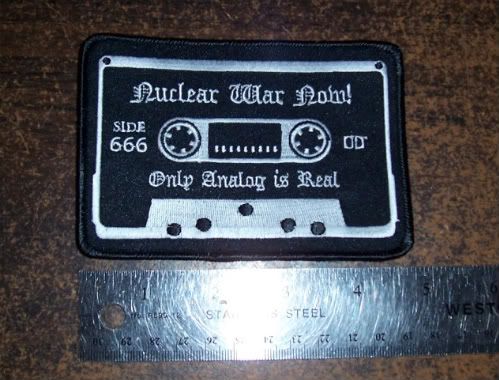 Embroidered NWN patch with the tape design.
Related Posts
Blasphemophagher "The III Command of the Absolute Chaos" LP repress and Pic LP ANTI-GOTH 199 Front cover: Other front cover: Detail of blue foil stamp on logo: Repress of black ...

Click on image to see more photos Hellias "Night of Damnation" LP ANTI-GOTH 065 This LP contians Hellias' 1988 tape only EP and a great sounding live set from 1989. ...

Released by Buried by Time and Dust and Distributed by NWN: (Description by R. Vrankovich) Years ago we were at a record fair sifting through the vinyl when we came ...