Nuclear War Now! "Only Analog is Real" Patch Out Now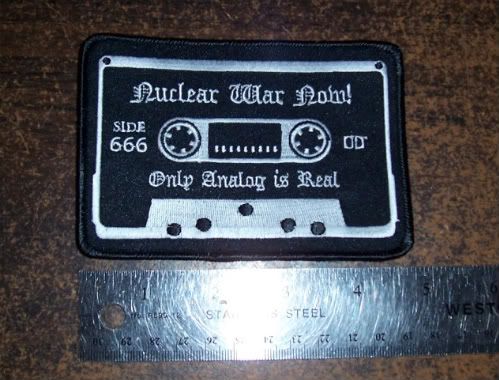 Embroidered NWN patch with the tape design.
Related Posts
Cauchemar "Tenebrario" CD ANTI-GOTH 236 With the release of its 2010 MLP, "La Vierge Noire," Canada's Cauchemar immediately garnered the praise of the underground with its five tracks of fine ...

Damnation "Speed Anarchy" CD ANTI-GOTH 154 Damnation emerged in the mid-1980's Canadian Speed/Death Metal scene and released a series of four demos between 1986 and 1992. The band occupied that ...

Ignivomous "Death Transmutation" CD ANTI-GOTH 132 After releasing one highly regarded demo and a nearly flawless E.P., Ignivomous at last have endeavored to present their first full album. "Death Transmutation" ...