Nuclear War Now! "Only Analog is Real" Patch Out Now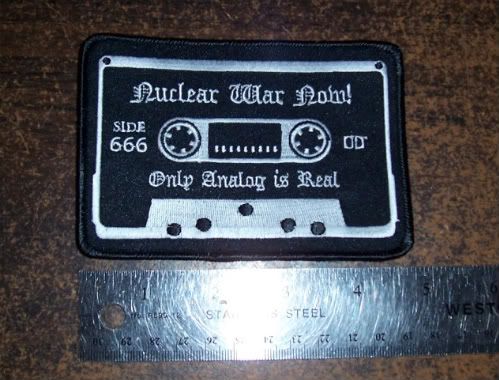 Embroidered NWN patch with the tape design.
Related Posts
Double sided two color discharge print with metallic gold aqueous ink. Discharge printing work by removing the dye of the garment and replacing it with a water based ink of ...

Classic NWOBHM release is finally available with the proper treatment courtesy of High Roller Records Germany. DEMON PACT – Released From Hell LP HRR 104, limited to 750 copies, 12 ...

Black Witchery "Desecration of the Holy Kingdom" LP/Picture LP ANTI-GOTH 008 Click on image to see more photos. Officially licensed from Full Moon Productions. Description by J. Campbell. In 2002, ...