Nuclear War Now! "Only Analog is Real" Patch Out Now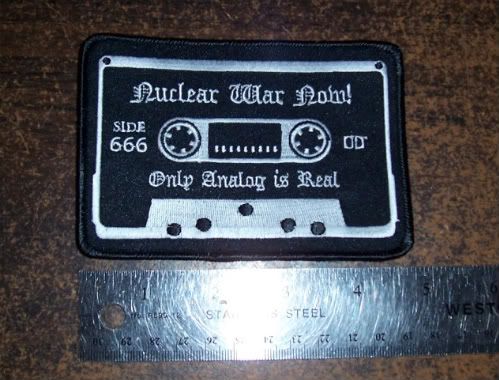 Embroidered NWN patch with the tape design.
Related Posts
1/29/2012 7:30~14:00 Kyra Theatre, 2nd Floor, 2001 Katti-ma center,100ft Road, Indiranagar Bengaluru,Karnataka 560038, Bangalore, India TRENDSLAUGHTER FEST is an 'old school' extreme Metal event organized by the Trendslaughter Crew and ...

Master's Hammer "Slagry" LP CELL 005 The infamous third album of strange experimental music + one black metal track is now available again. Also available from Osmose Productions and High ...

Mystifier "The World is So Good That Who Made It Doesn't Live Here" LP ANTI-GOTH 249 (MCM015, IBP154) Between 1989 and 1993, Mystifier released a rapid succession of definitive recordings ...