Nuclear War Now! "Only Analog is Real" Patch Out Now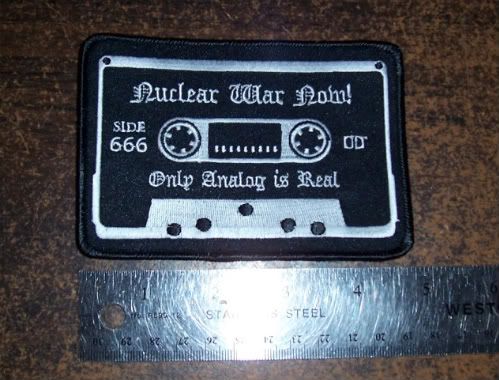 Embroidered NWN patch with the tape design.
Related Posts
Faustcoven "Hellfire and Funeral Bells" CD ANTI-GOTH 214 The release schedule of Norway's Faustcoven is as slow and deliberate as the band's music. It has been nearly four years since ...

Two sided plastisol ink printed Gildan brand TS. In preparation for the impending 30th Sabbatical year, NWN is counting down the days by unleashing a series of T Shirts. All ...

Click on image to see more photos. Ares Kingdom "Failsafe" 12″ EP ANTI-GOTH 072 4 song 12″ EP to keep you salivating for their second full length assault. Includes cover ...