Nuclear War Now! "Only Analog is Real" Patch Out Now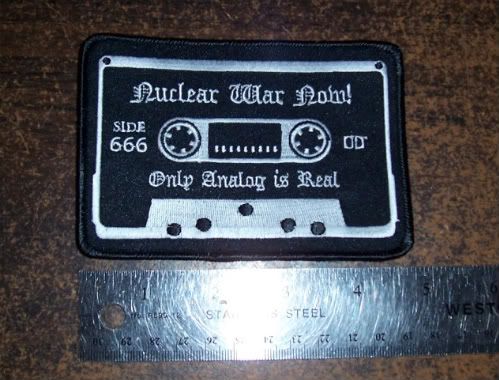 Embroidered NWN patch with the tape design.
Related Posts
I'm back home and will be catching up with orders and emails in the next few days. Please do not email me if you don't have to.

Grave Upheaval / Manticore Split MLP ANTI-GOTH 220 Click on images to see more photos. Envenomed sacrament, enrapturing mephitis, laceration of the pious, obliteration of ash and bone. IV imprecations ...

Black Witchery "Desecration of the Holy Kingdom" CD ANTI-GOTH 008 Repress of the infamous first, and arguably their best album, is finally out after years of being out of print. ...