Nuclear War Now! "Only Analog is Real" Patch Out Now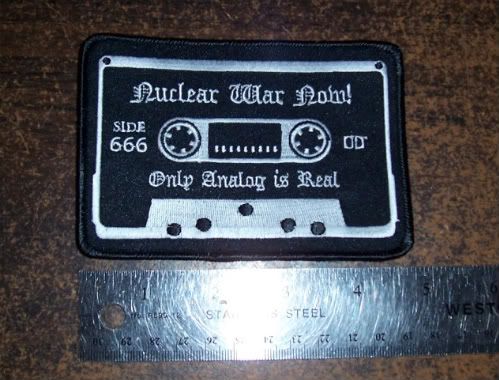 Embroidered NWN patch with the tape design.
Related Posts
Demoncy "Faustian Dawn" LP/CD ANTI-GOTH 327 Regular black vinyl LP: Wholesale red vinyl LP: Die Hard silver vinyl LP: Die Hard tapestry: CD: (Description by C. Conrad) With its four ...

High quality 12″ embroidered shaped logo patch. Click here to order.

Thou Art Lord "The Regal Pulse of Lucifer" CD ANTI-GOTH 248 Over the past two decades, Thou Art Lord has released just a handful of albums. Veterans and pioneers of ...