Nuclear War Now! "Only Analog is Real" Patch Out Now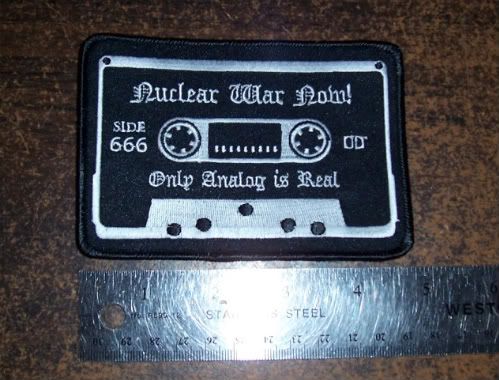 Embroidered NWN patch with the tape design.
Related Posts
Embalmed "Unholy Torment" MLP ANTI-GOTH 151 After languishing as an overlooked CD only release for the past 12 years, NWN! at last presents this masterwork of Black/Death on vinyl. Mexico's ...

Toxic Holocaut "Evil Never Dies" LP Repress Anti-Goth 013 The debut album is available again on vinyl. Mail order customers will get the limited yellow vinyl version. Please specify if ...

Von Goat "Septic Illumination" LP and CD ANTI-GOTH 157 Click on images to see more photos. After more than a decade away from the scene, Goat has returned. Goat was ...