Nuclear War Now! "Only Analog is Real" Patch Out Now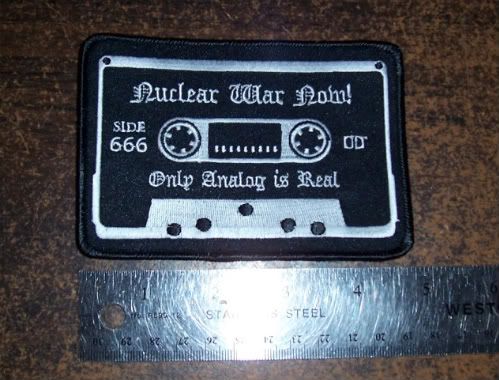 Embroidered NWN patch with the tape design.
Related Posts
4″ woven patch and 36″ cloth tapestry: The third 7″ released by Gezol's own Evil Records came at a pivotal period in Sabbat and Gezol's life. The tragic passing of ...

Coming Soon on NWN! More than 2 years in the making, these ancient demo recordings of Germany's grinding death pioneers will finally be available again, this time on vinyl format! ...

Click on logo to visit site. Conqueror "War.Cult.Supremacy" Die Hard Boxset is now available from Pulverised Records from Singapore. All South East Asian customers are encouraged to buy it from ...