Nuclear War Now! "Only Analog is Real" Patch Out Now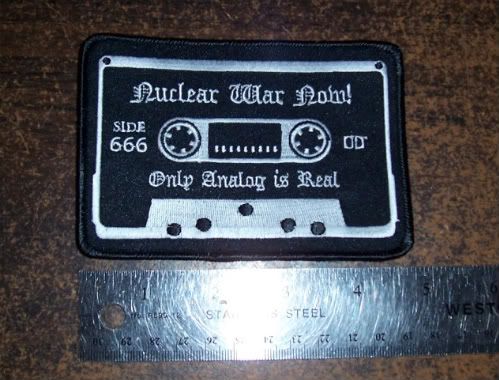 Embroidered NWN patch with the tape design.
Related Posts
Masacre "Metal Medallo Attack" LP ANTI-GOTH 203 Click on images to see more photos. Side A: 1. Sangrienta Muerte 2. Mórbida Implosión* 3. Decadencia* 4. Sarcasmo Divino Tracks 1-3 from ...

Revenge "Scum.Collapse.Eradication" LP and Picture LP ANTI-GOTH 200 Regular version black vinyl: Die Hard version picture disc: Wholesale deal available for increments of 10 copies. Click here for more photos. ...

Leftover patches and posters from previous NWN releases are being sold by a friend. Go here for more information.