Nuclear War Now! "Only Analog is Real" Patch Out Now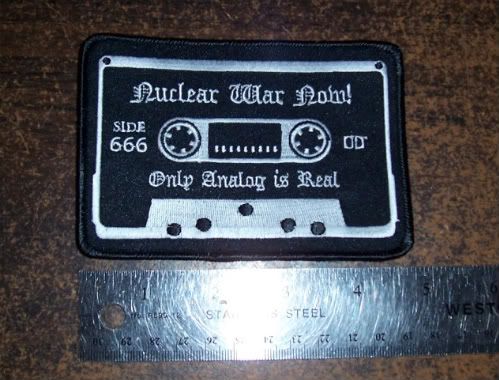 Embroidered NWN patch with the tape design.
Related Posts
Dave Slave's Doomed and Disgusting "Satan's Nightmare" LP ANTI-GOTH 263 (Description by J. Campbell) Dave Slave, one of the underground's most unquestionably enigmatic and underappreciated figures, reemerges from a long ...

Printed on Tultex 80/20 hoodies. These fit a bit smaller than regular hoodies so I would recommend buying one size up. Available in sizes M, L, XL and XXL. Front: ...

The last 100 or so original boxes were too messed up to use so I had some blank boxes silkscreened (black on black). The contents are exactly the same as ...