Nuclear War Now! "Only Analog is Real" Patch Out Now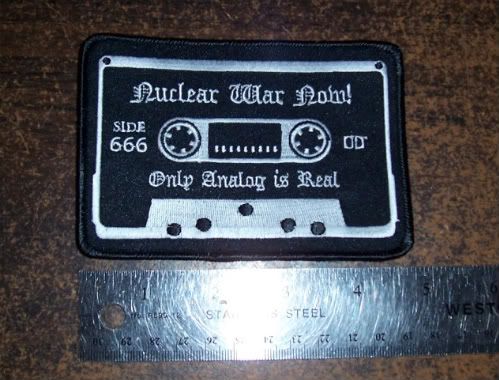 Embroidered NWN patch with the tape design.
Related Posts
NWN and Ross Bay Cult is proud to excavate one of the lost treasures of early 90′s Bestial Black Metal. Behold the rise of the Antichrist! Antichrist "Sacrament of Blood" ...

Irkallian Oracle "Grave Ekstasis" CD ANTI-GOTH 253 One of the releases that garnered the most attention in 2013 was Irkallian Oracle's "Grave Ekstasis" tape. Released on Kristian Olsson's obscure tape ...

Mystifier "Baphometic Goat Worship" 6 x LP Boxset ANTI-GOTH 104 Photo shows front of regular and die hard boxes. Click on image to see more photos. "Baphometic Goat Worship" is ...