Nuclear War Now! "Only Analog is Real" Patch Out Now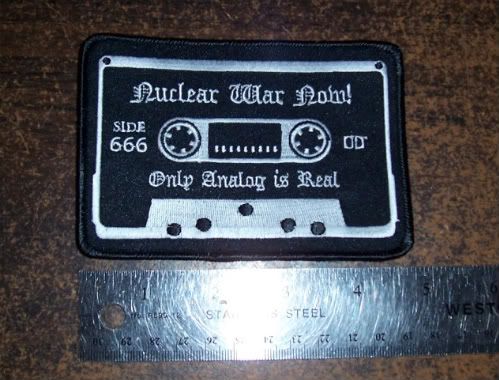 Embroidered NWN patch with the tape design.
Related Posts
Click on the image to see more photos The vinyl version of the live album is finally out after some delays at the factory!! One of the most influential NWOBHM/Doom ...

Demoncy "Joined in Darkness" DLP (3 sided double LP) ANTI-GOTH 181 (Description by J. Campbell) While the word "evil" is used in nearly every description or review of every metal ...

Kerasphorus "Cloven Hooves at the Holocaust Dawn" MCD ANTI-GOTH 142 The persistent dissolution of the cosmic order precipitates the onset of eternal recapitulation. An awareness of this imminent cycle of ...