Nuclear War Now! "Only Analog is Real" Patch Out Now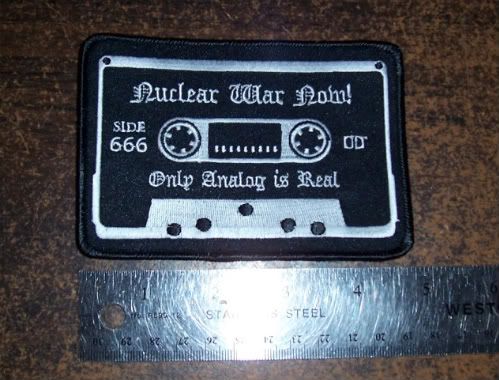 Embroidered NWN patch with the tape design.
Related Posts
Wrathprayer "The Sun of Moloch: The Sublimation of Sulphur's Essence, Which Spawned Death and Life" LP and Pic LP ANTI-GOTH 206 / COMMAND 005 Released in conspiracy with Ross Bay ...

Inquisition "Anxious Death/Forever Under" CD Anti-Goth 042 Not many know that Inquisition was based out of Cali Colombia in the late 80's/early 90's and released a self financed 12″ EP ...

5 color plastisol printing on the front and one color on the back. Printed on 100% cotton Fruit of the Loom t-shirts. Available in sizes M, L and XL. Dark ...