Nuclear War Now! "Only Analog is Real" Patch Out Now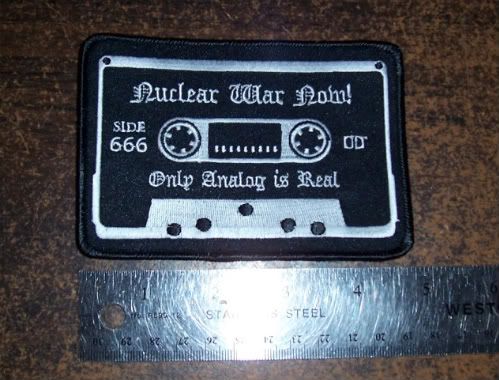 Embroidered NWN patch with the tape design.
Related Posts
Embrace of Thorns "…For I See Death in Their Eyes…" Pic LP and Pic LP+TS ANTI-GOTH 227 Pic Lp Side A: Pic LP Side B: Die Cut Jacket Front: Die ...

Dementia "Reticulation" Die Hard Picture 7″ ANTI-GOTH 129 Check out a track here. Picture disk version is now sold out.

Dementia "Reticulation" 7″ ANTI-GOTH 129 (Description by J. Campbell) This EP represents a compilation of the complete recordings by the Canadian death metal band Dementia. Possessed by the evil spectre ...