Ignivomous "Contragenesis" CD Out Now
Ignivomous "Contragenesis" CD
ANTI-GOTH 213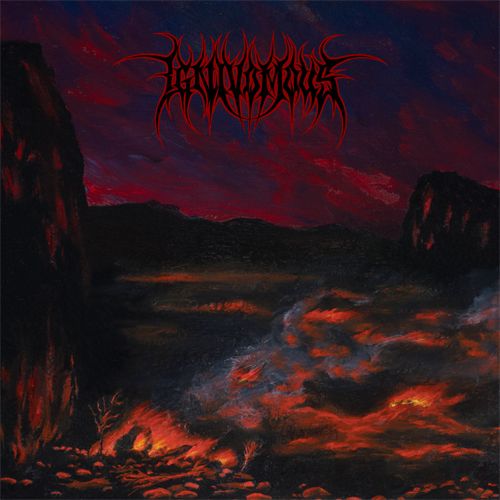 Description by J. Campbell
Ignivomous was among the first of many recent bands to breathe cold morbid breath into the decrepit form of dark and brooding Death Metal. Reinvigorating the style of metal perfected over a decade earlier by the likes of Incantation and Immolation is a task the band has not taken lightly. Rote mimicry was never the path chosen by Ignivomous on their previous releases and with their second album, "Contragenesis," the band pushes even further and still manages to expand the boundaries of their sound. What separates Ignivomous from their peers is the intuitive nature of the songwriting. As with so many classic albums, intuition is the driving force behind "Contragenesis." The band demonstrates that it can unfold the pieces of each song in such a way that the listener is drawn completely into the work. Every turn and transition is carefully sculpted so that the detail is preserved while still moving the entirety of the composition forward toward its zenith. This attention to detail forces the listener to notice the micro-elements and simultaneously behold the overarching structure. Ignivomous prove that they have mastered the ability of imbuing this highly technical Death Metal with a certain elasticity that renders the songs listenable and engaging. The ferocity of the songs is never degraded and the parts are flexible enough to prevent the sterility that is all too common in technical music. The interplay between the two guitars is largely responsible for this effect as is the organic and unaffected production of the album. Radical tempo shifts and unpredictable melodies also enhance the mystique of Ignivomous' music. While some bands look to include new instruments or samples or some other novel gimmick to alter their sound, Ignivomous never change the ingredients of their work. Relying upon only the most fundamental and traditional elements of Death Metal, Ignivomous are masters of incorporating subtle, intuitive alterations within the formula that constantly reinvent the work. By the end of "Contragenesis" the image that Ignivomous create is one of pure apocalyptic nihilism. A burned out world consumed by the void of its own collapsed spiritual infrastructure. The closing track in particular, entitled "The Last Cadence to Bloodshed," leaves the listener alone and spiritless in an empty world. To augment the expression of desolation within the music, Ignivomous called upon the inimitable TK to conjure similarly abject visual imagery for the album. The combined result is a Death Metal masterpiece, the power of which will be felt for years to come.
Listen to the entire album for free.