Custom Woven Patches Made Here!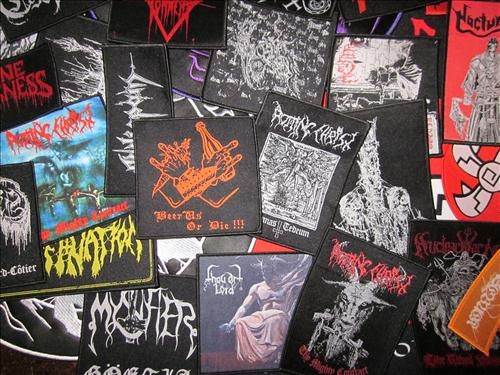 I'm now brokering for a patch factory and offering this service to anyone who wants to get patches made. I've actually been doing this for about a year now for various people including Speedwolf, Dark Descent, Contagion, Parasitic, Unholy Horde, SSP, Planet Metal, Floga, etc.
Here's the deal:
-$1 each plus postage to send from here.
-Min of 100 patches
-4″ square, circle or rectangle.
-Full color or black and white
-It usually works best with highly contrasted art.
-High resolution Jpeg or gif works best
-Payment due upon completion of the patches.
Email me your artwork to nwnprod@gmail.com
Turnaround time is usually about 5 weeks from when I send in the order. I usually wait until I have enough orders to get the best shipping rate.