Disforterror "Impalement and Holocaust Stench" 10″ Out Now
Disforterror "Impalement and Holocaust Stench" 10″
ANTI-GOTH 111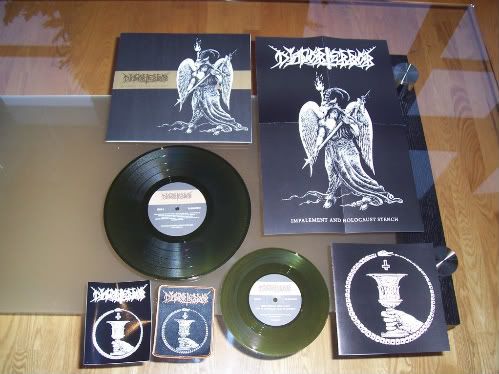 Click on image to see more photos.
Disforterror plays brutal death metal in the style of early Krisiun meets "Gods of War" era Blasphemy. Cover artwork by Daniel Self Desecrator.
Regular version: Black vinyl with double sided 11″ x 17″ poster insert.
Click here to order.
Die Hard version: Army green vinyl with bonus 7″, patch and sticker.
Click here to order.