Wrathprayer "Sun of Moloch" LP/Pic LP Out Now
Wrathprayer "The Sun of Moloch: The Sublimation of Sulphur's Essence, Which Spawned Death and Life" LP and Pic LP
ANTI-GOTH 206 / COMMAND 005
Released in conspiracy with Ross Bay Cult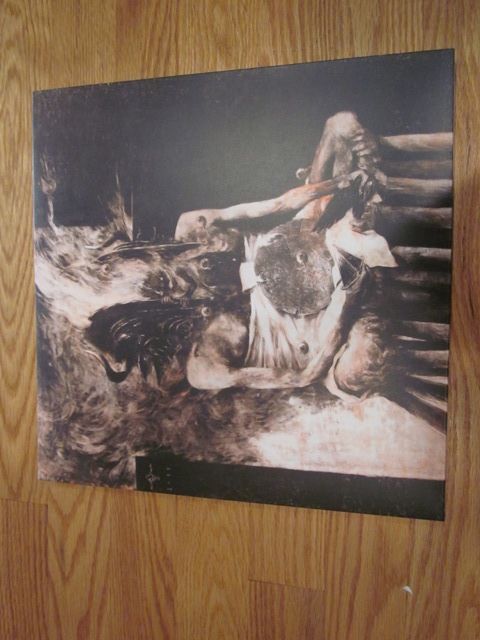 Regular black vinyl version:


Die hard picture disc version:


Die hard version 12″ faux leather back patch: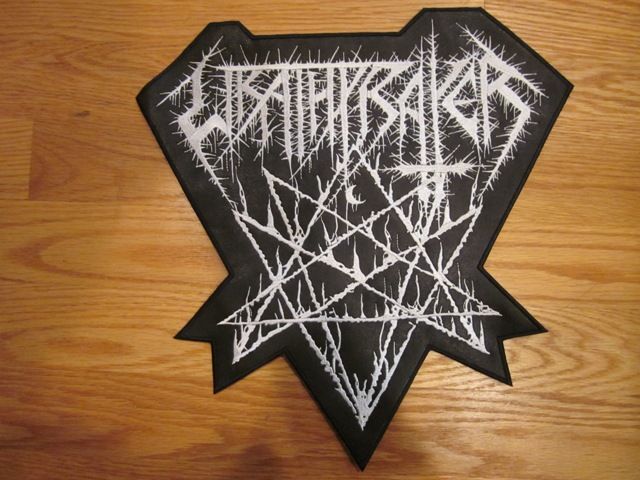 Wholesale red vinyl version:


Click on images to see more photos.
(Description by J. Campbell)
Wrathprayer are among those bands for which their work is an extension of a broader philosophical and metaphysical aesthetic. "The Sun of Moloch: The Sublimation of Sulphur's Essence Which Spawns Death and Life" is the full title of the band's debut LP and conveys the atmospheric density surrounding the work within. The band's excellent "In Utter Darkness" demo cast a broad shadow across the underground upon its release in 2009. Wrathprayer avoided the temptation of forgoing quality in the name of capitalizing upon the interest generated by their demo preferring, instead, to move slowly and deliberately in the preparation of their debut album. As a result of this effort, "The Sun of Moloch" represents an exceptional merging of artistic visions and far exceeds the quality of the demo. Recognizing Black Metal's propensity for spiritual depth as opposed to its tendency toward antagonistic angst, Wrathprayer attempt on this album to achieve something grander than mere recitation of their music. "The Sun of Moloch" carries with it the weight of ceremony. Even the minor imperfections left in the recording evoke a sense of trance and chaotic abandon rather than ineptitude. Wrathprayer perfectly balance the simplistic evil of their sound with a sophisticated and intricate ability to conceive songs. Each riff woven together into a composite whole and each song, in turn, fitting together to create a ghastly image. It is also clear that Wrathprayer understand the virtue of presenting their music in a suitable context. To that end, the band retained the services of two of the most important artists active in the underground at this time. The cover art, executed by the inimitable Denis Forkas, is arguably among the most impressive pieces to ever adorn any metal album. Two additional exquisite etching pieces by Manuel Tinnemans are also included with this album, the packaging of which is every bit as powerful as the sonic manifestations possessed within. Hallucinatory revelation as the blade caresses flesh in ritualistic embrace. The regal Sun of Moloch burns the blood-drenched soil.
Tracklist:
- Prayer I (Rev X:VII)
- In Visceribus Bestiæ
- From the Depths of the Phlegethon
- Ritualization (Rev XIII)
- The Darkest Fyre SAMPLE
- The Annunciation I:I (Vermis Precatus)
- Devourers of Light
- Sun of Moloch
- Prayer II (lmlk)
-Regular version black vinyl with gatefold jacket, 12″x12″ insert, and 24″x24″ poster. Click here to order.
-Die Hard version picture disc with gatefold jacket, 12″x12″ insert, 24″x24″ poster and large faux leather patch. Click here to order.
-Wholesale is available in increments of 10 copies; 2 red vinyl (lim to 100) and 8 blck vinyl. Click here to order.