Abigail "Ultimate Unholy Death" CD Repress Out Now
Abigail "Ultimate Unholy Death" CD
ANTI-GOTH 033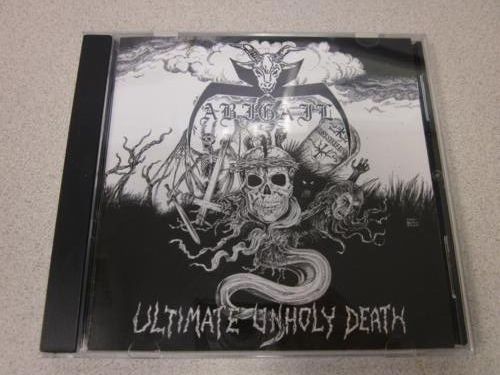 Reissue of Abigail's 4th studio album from 2005. Slightly updated layout and color scheme.
Tracklist:
1 Bitch! Your My Angel
2 Shoot To Kill And Die
3 Satanic Metal Fucking Hell
4 Hell's Necromancer
5 Black Princess Of Hell
6 I Am Holocaust
7 Ready For Fucking Drunk
8 Metal Got Sick
9 Nuclear Warheads
10 Beer! Metal! Sex!