Necrobutcher "Schizophrenic Noisy Torment" LP Out Now
Necrobutcher "Schizophrenic Noisy Torment" LP
ANTI-GOTH 208
Front: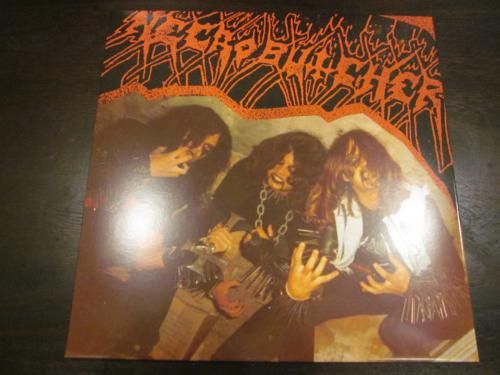 Back:


Gatefold: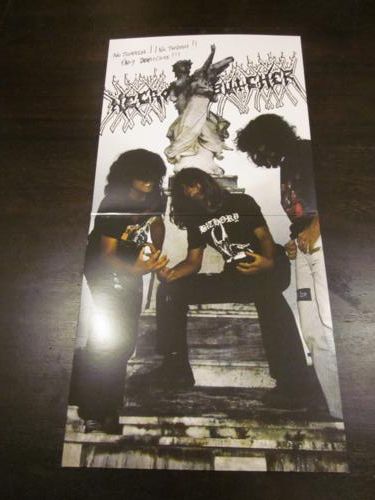 Bag sticker: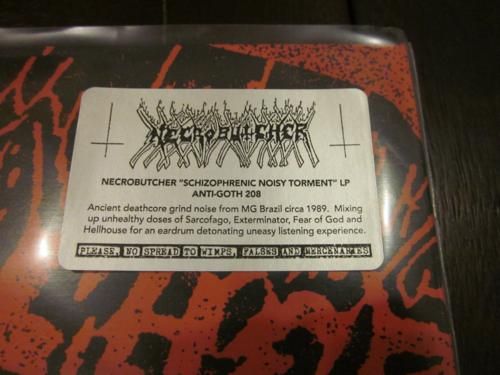 36 Page Zine Booklet: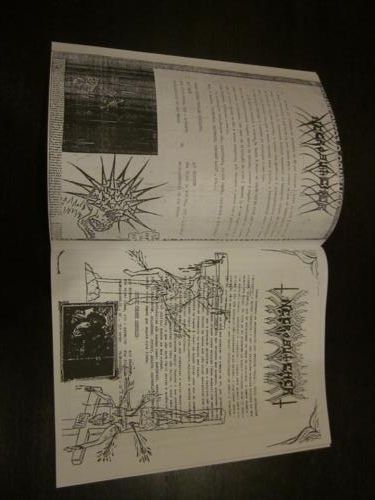 Die Hard version: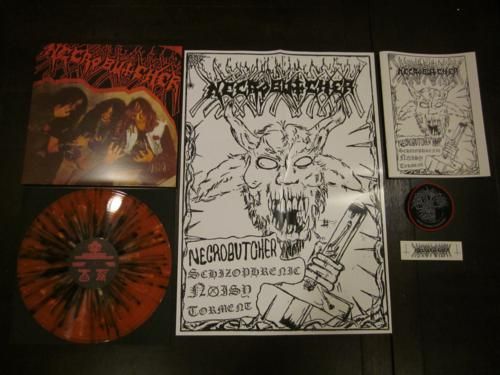 Necrobutcher are among the many legendary bands that emerged in the late 1980's and gave birth to a primitive strain of Black Metal that is unique to Brazil. This LP collects all of the existing output from this band whose approach deviated considerably in certain ways from more iconic Brazilian Death Metal bands. Both of the demos as well as the rehearsal recordings featured here were recorded in 1989. Necrobutcher adhered to no particularly discernible set of rules. Their sound is rugged and blown out. Their songwriting lies predominantly in the space between Death Metal and Grindcore. Their imagery and lyrical content are decidedly blackened and blasphemous. Few of their songs extend beyond the one-minute mark with many clocking in at 30 seconds or less. Indeed, the only long track in their catalog is their cover of Sarcofago's "Nightmare." Most of Necrobutcher's demo material is fast and violent. The guitars are brittle and wretched. The rhythm section is furious and out of control. Vocals, like distorted howls, saturate the sound when present. Brought together, the effect is alcoholic and unholy. Words do little to convey the effect of these demo and rehearsal recordings. Necrobutcher's music is about sensory destruction and, as such, must be felt to be appreciated.
Regular version: Black vinyl, Gatefold jacket, A2 poster and zine booklet. Click here to order.
Die Hard version: Splatter vinyl, gatefold jacket, A2 poster, patch, sticker and zine booklet. Click here to order.
Compact Disc: Click here to order.