Deathroner "Death to All" LP Out Now
Deathroner "Death to All" LP
ANTI-GOTH 228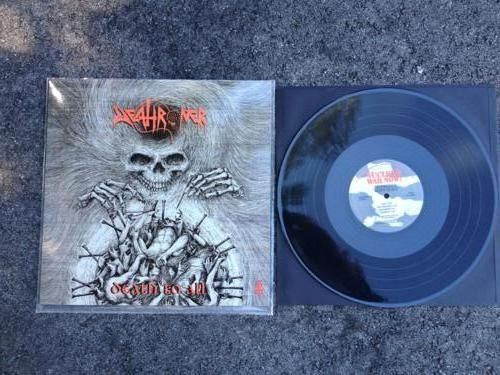 Propelled by the voracious void 'Death To All' is a time machine of an album that takes the brave listener to the very heart of nascent deathmetal inferno of 1987. Drawing their endemic understanding for subtle minimalism from loudly echoing wells of late Possessed's textured riffing, Massacre's manic vocalization, LA Majesty's contagious trance and early Slayer's ferocity, Deathroner are in the league of their own. Their debut is one of the albums that come to you in a dream making you think they have always existed, but they didn't. Until now.
500 copies pressed with insert and UV coated jacket. First 100 orders will get the red vinyl version.
Listen to the entire album here.