Morbosidad "Muerte de Cristo en Golgota" LP Out Now
Morbosidad "Muerte de Cristo en Golgota" LP
ANTI-GOTH 241
Front cover:


Back cover: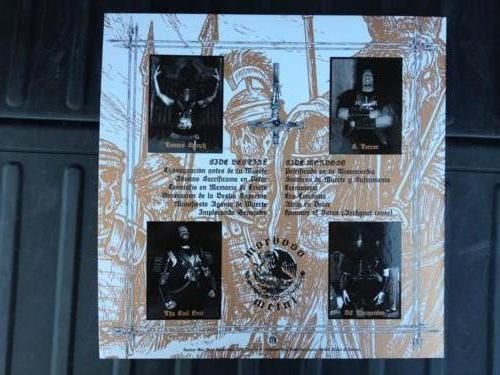 Gatefold spread: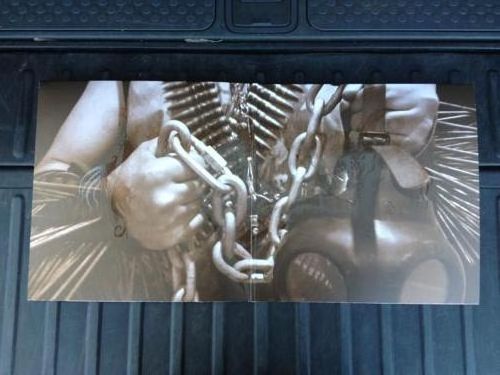 Insert front:


Insert back: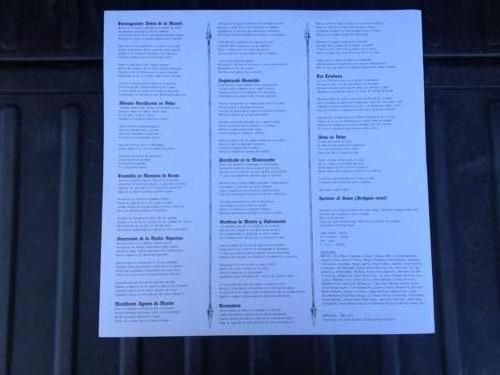 Regular version: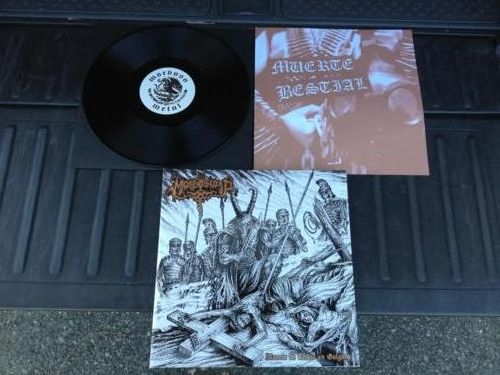 Die Hard version: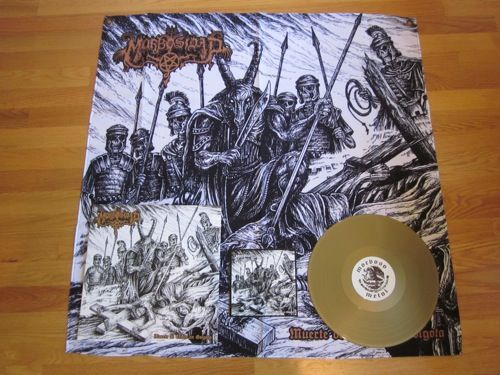 Sticker: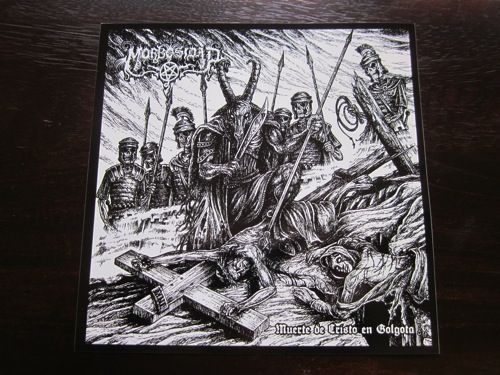 36″x36″ Tapestry: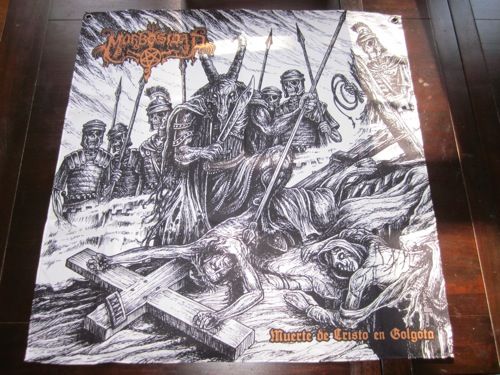 Band version limited to 100 copies. See below for ordering details:

This year marks the 20th anniversary of the plague known as Morbosidad. Since then, Tomas Stench, guided by his depraved impulses, has led Morbosidad in its revelry in all that is unholy. Although the Morbosidad catalog is vast, as always, the band's albums feature the finest moments in the discography and the band's fourth full-length, "Muerte de Cristo en Golgota," is no exception. Morbosidad continues with the savage sound achieved on the recent split releases with Pseudogod, Perversor, and Witchrist. It is clear from listening to the songs on this album that the recent series of split releases reflect an evolution in Morbosidad's sound and songwriting and was merely foreshadowing the development of something more diabolical. Expanding this sound into a full-length album, Morbosidad has sharpened its bestial assault. For years, Morbosidad has departed somewhat from the near-grindcore approach of the early albums, instead focusing and tightening the sound and this album is a culmination of that trajectory. The sharpened character of Morbosidad's music allows for a more potent effect and permits the songwriting to stand out without sacrificing the horrific bestiality of the songs.
First pressing of 1000 copies with gatefold jacket (Spot UV gloss on parts of the layout, gold printing inside pocket), double sided insert and 160 gram vinyl. Die hard version lim to 300 copies on gold vinyl with 36″x36″ cloth tapestry and vinyl sticker. Limited "band" copies on Mexican flag colored vinyl only available from the band. Email Tomas Stench at: morbosometal@yahoo.com
Click here to order the regular version.
Click here to order the die hard version.