Death Courier "Death" Patch Out Now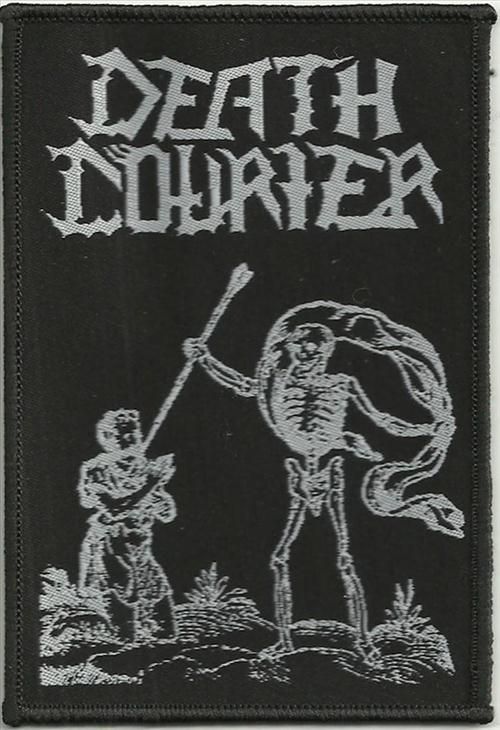 Official woven patch for an ancient Greek death cult.
Related Posts
Cloven Hoof "The Opening Ritual" LP DUST019 Latest release by Buried by Time and Dust label out of Diablo CA. This release compiles Cloven Hoof's earliest recordings on one LP ...

All shirts are printed on Gilden 100% cotton T-Shirts using discharge inks that dye the fabric instead of sitting on top of it. Available in sizes Medium, Large and Extra ...

Sacriphyx "The Western Front" LP ANTI-GOTH 235 Front: Back: Gatefold: A2 Poster: Die Hard version: (Description by J. Campbell) It is rare that a band lives up to the promise ...