Sabbatical EarlyearslaughT Shirt Series 2013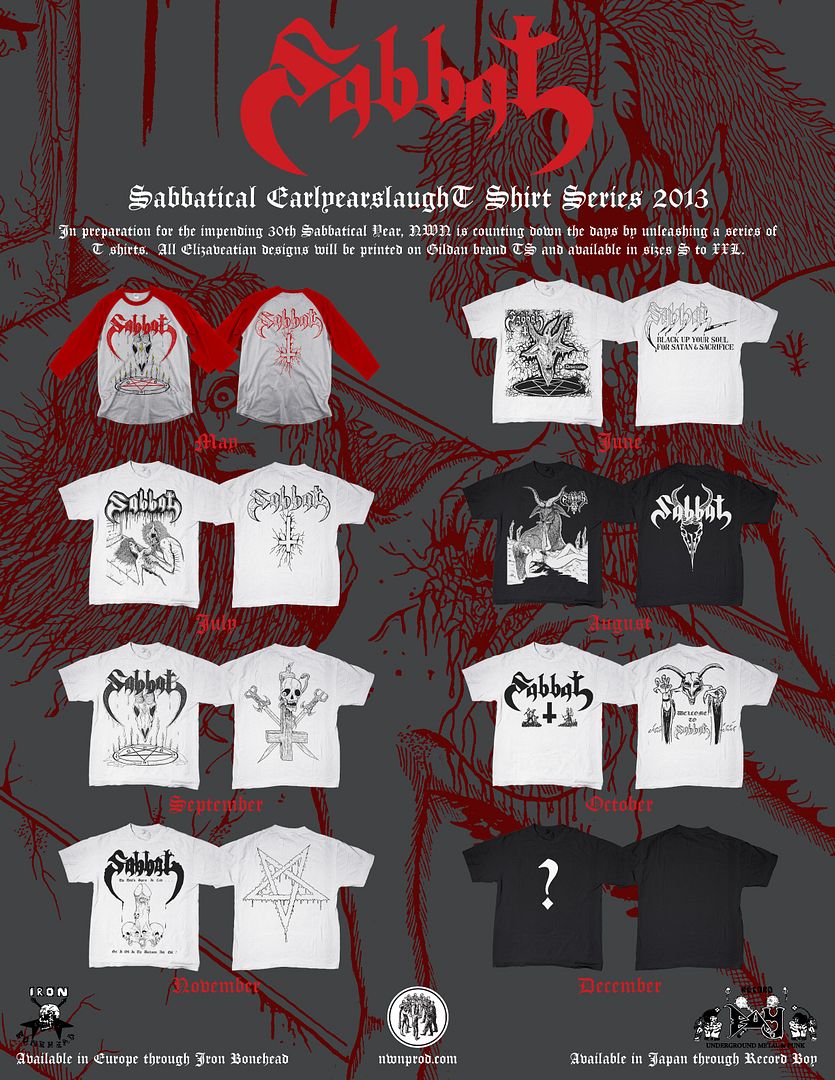 May Design will be printed on red/grey Raglan (Baseball) shirt.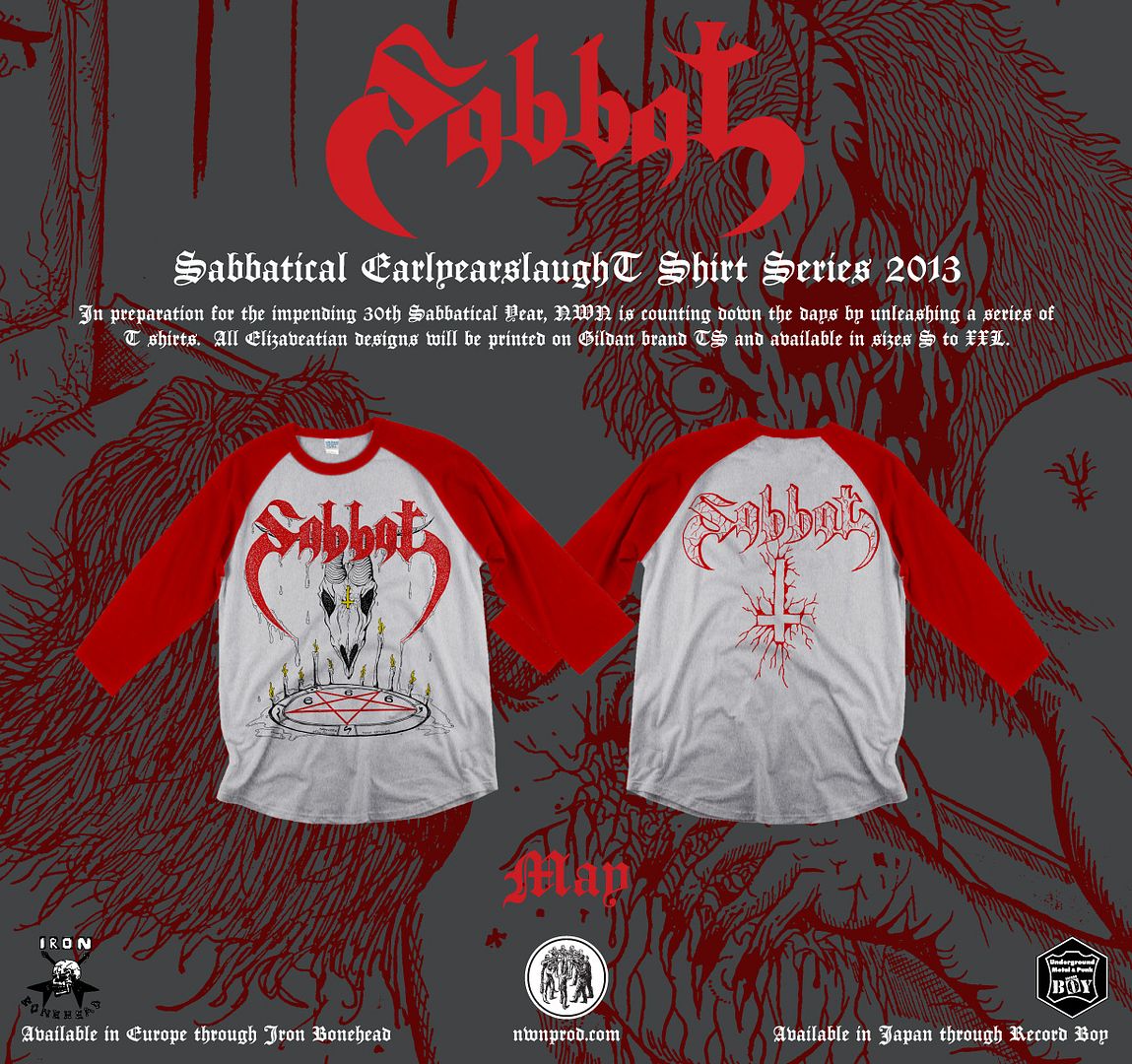 Related Posts
Just a reminder that I still have some of these killer Sabbat tapestries in stock. High quality sublimation printed 36″ cloth tapestries with metal rivets at the top two corners. ...

Coming Soon on NWN! Bombarder "Speed Kill" LP ANTI-GOTH 357 -LISTEN- Bombarder "Bez Milosti" LP ANTI-GOTH 358 -LISTEN- Bombarder (Bosnia and Herzegovina) "Speed Kill" LP 1989 and "Bez Milosti" LP ...

The 5th installment of the NWN Fest was a total success! Thanks to everyone that came out to support this underground event. Special thanks to Patrick IBP for his partnership ...