Sabbatical EarlyearslaughT Shirt Series 2013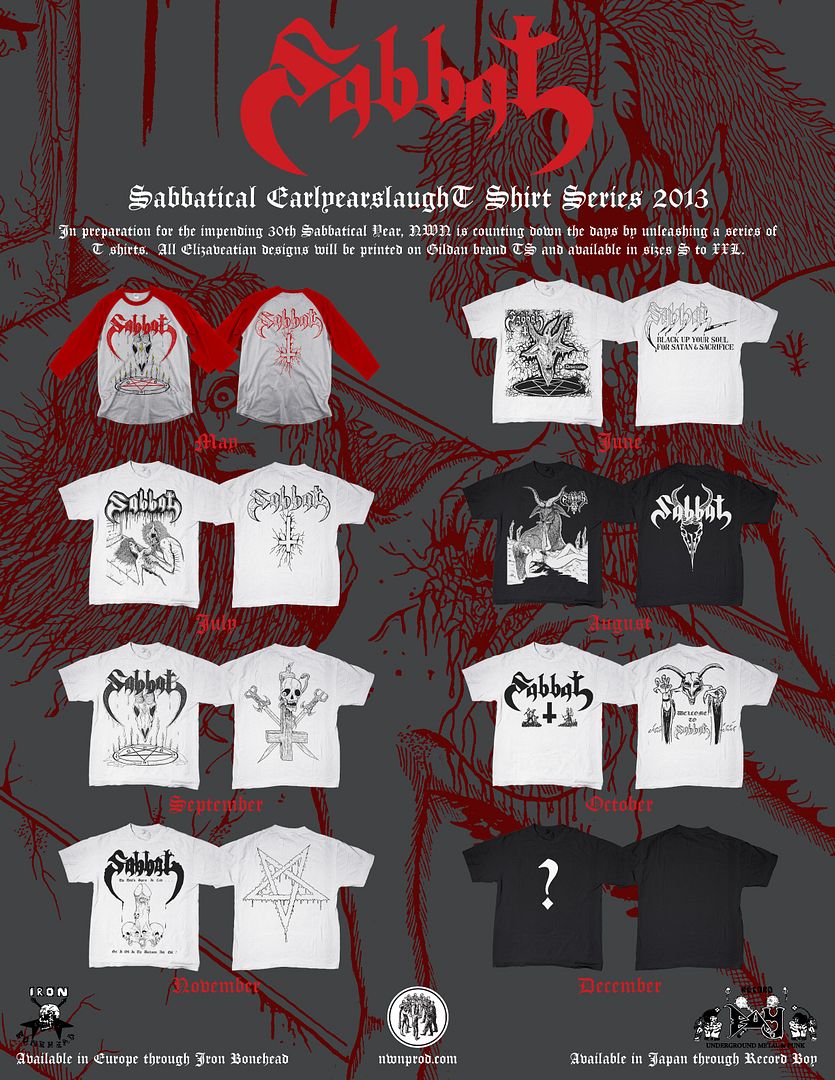 May Design will be printed on red/grey Raglan (Baseball) shirt.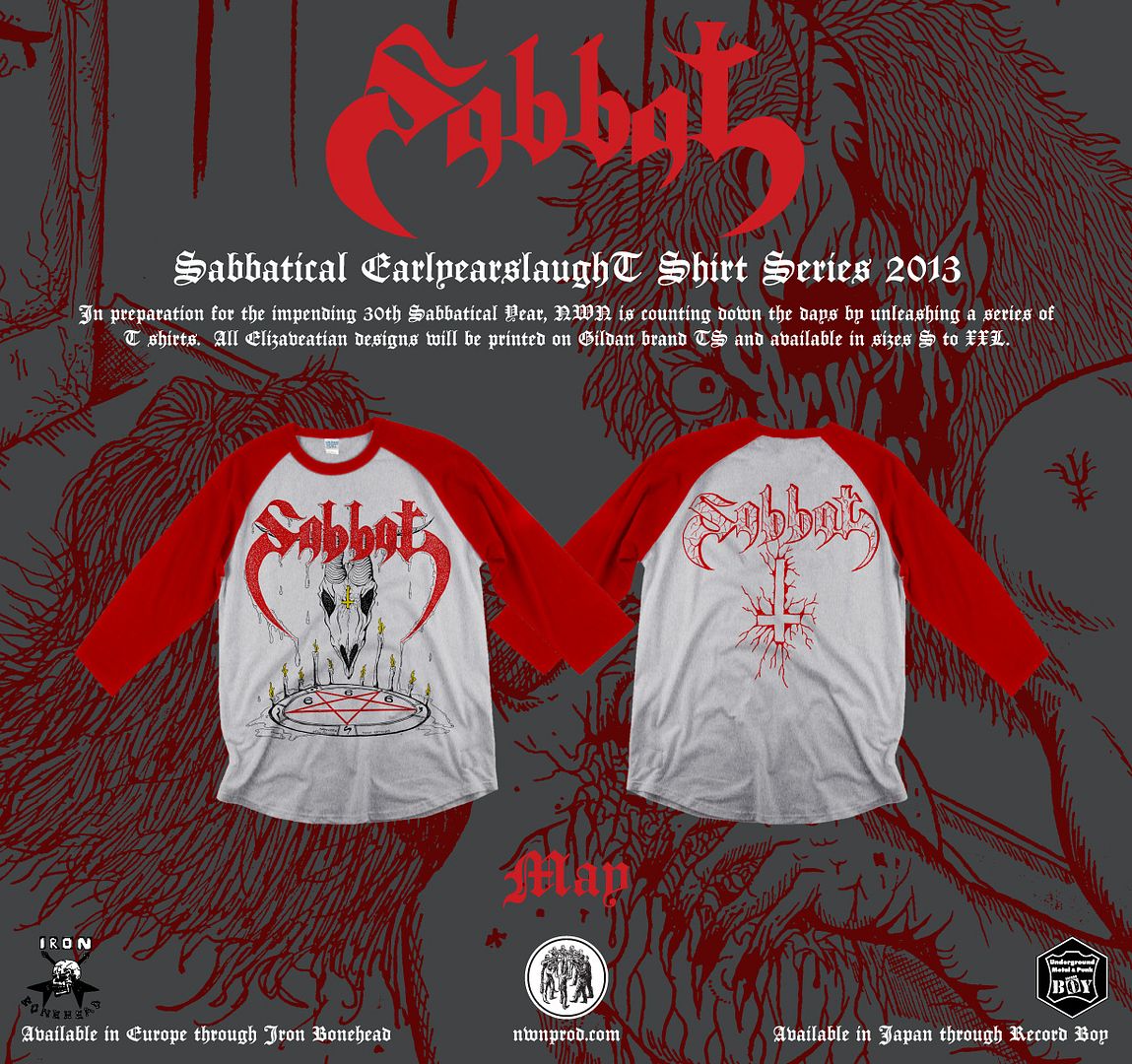 Related Posts
NWN and Neseblod Records is pround to present: Carpathian Forest "Bloodlust and Perversion" DLP ANTI-GOTH 207 Click on images to see more photos. (Description by J. Campbell) Throughout their long ...

Quoting jazz-giant Wayne Shorter on their Bandcamp page, France's own Chaos Echoes summarize his adagium: "To hell with the rules, I am going for the unknown." The band's latest album, ...

Ritual Chamber "The Pits of Tentacled Screams" Demo ANTI-GOTH 259 Limited die hard version with printed cloth bag and patch: Patch: (Description by J. Campbell) Ritual Chamber is the most ...