Sabbatical EarlyearslaughT Shirt Series 2013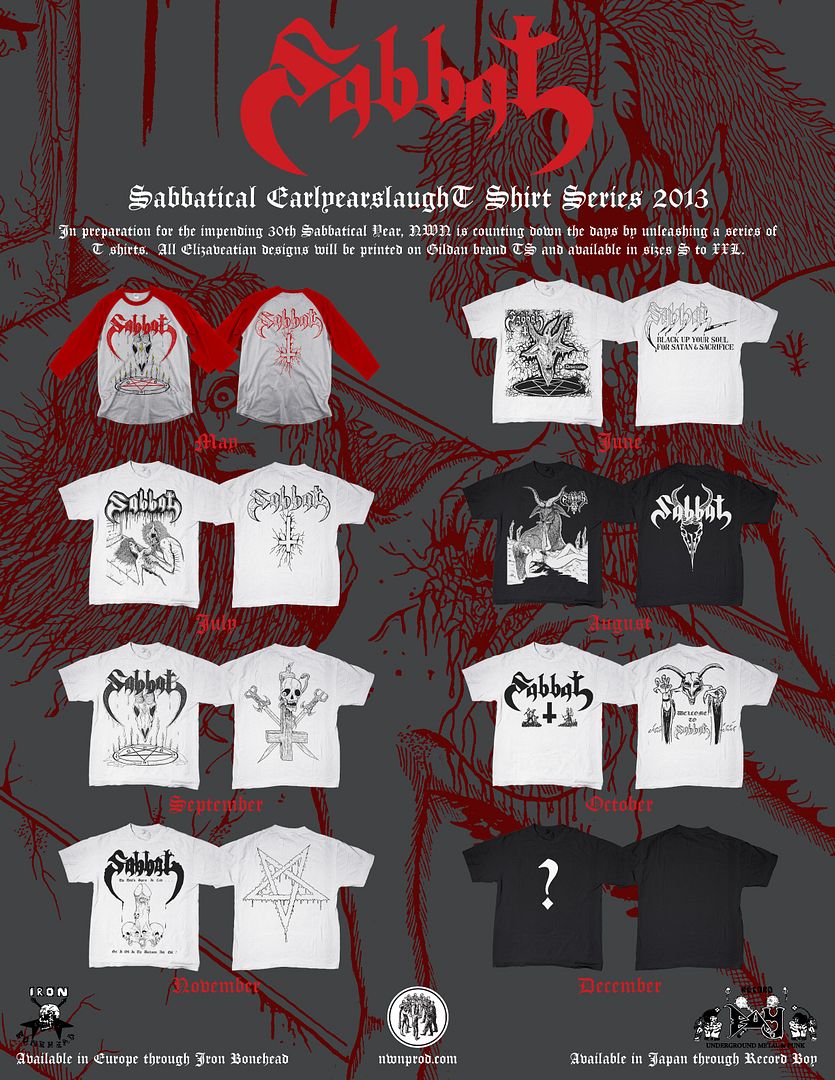 May Design will be printed on red/grey Raglan (Baseball) shirt.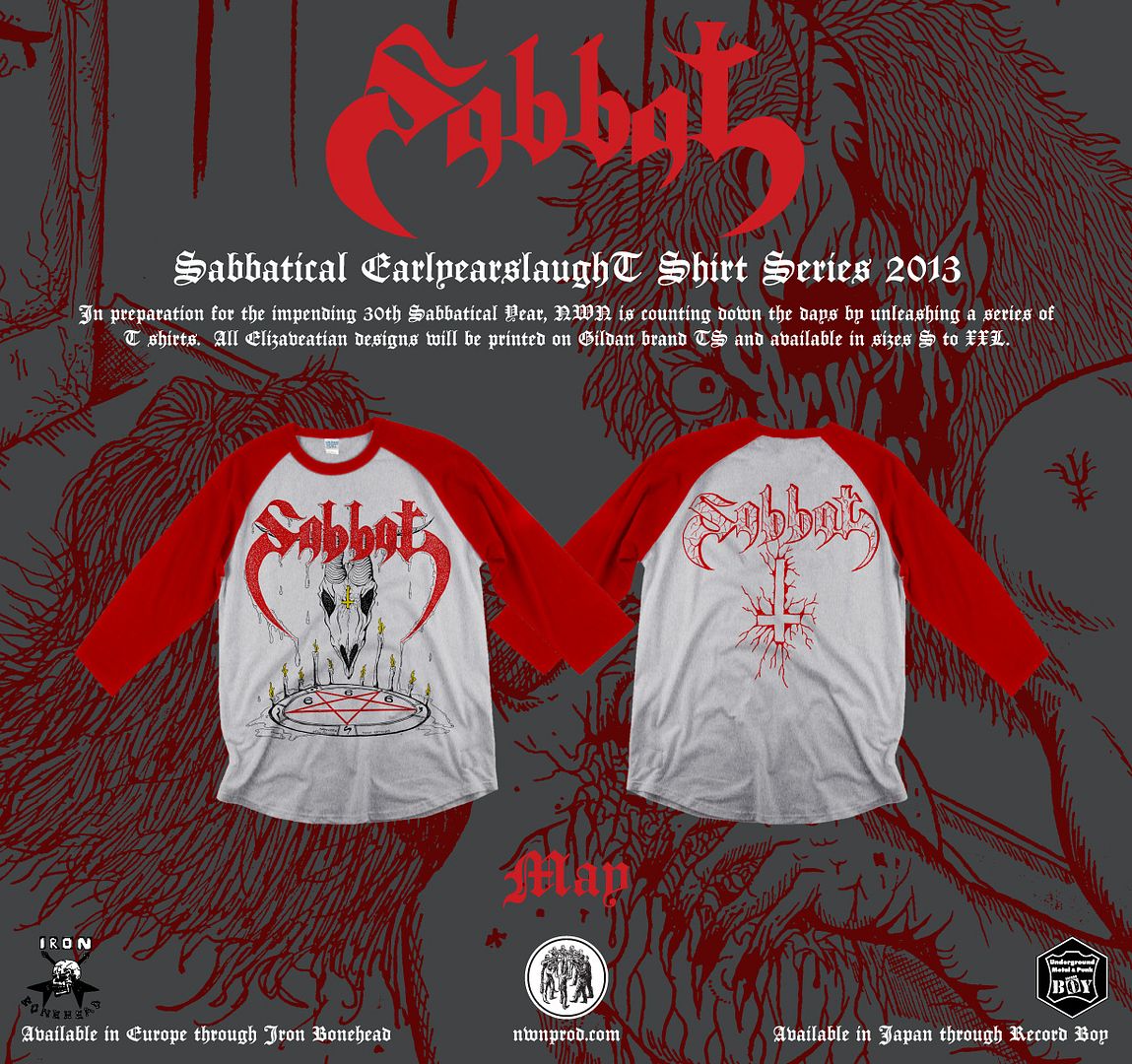 Related Posts
Grave Upheaval "Untitled 2nd Album" Double LP ANTI-GOTH 387 (untitled) by Grave Upheaval (Description by J. Campbell) Grave Upheaval opened the black womb with their 2010 demo and further excavated ...

Click on image to see more photos Martire "Martire" MLP ANTI-GOTH 079 Few recordings ever committed to tape can rival the pure bestiality and violence of Martire's 1991 self titled ...

Double sided two color discharge print with metallic gold aqueous ink. Discharge printing work by removing the dye of the garment and replacing it with a water based ink of ...