Sabbatical EarlyearslaughT Shirt Series 2013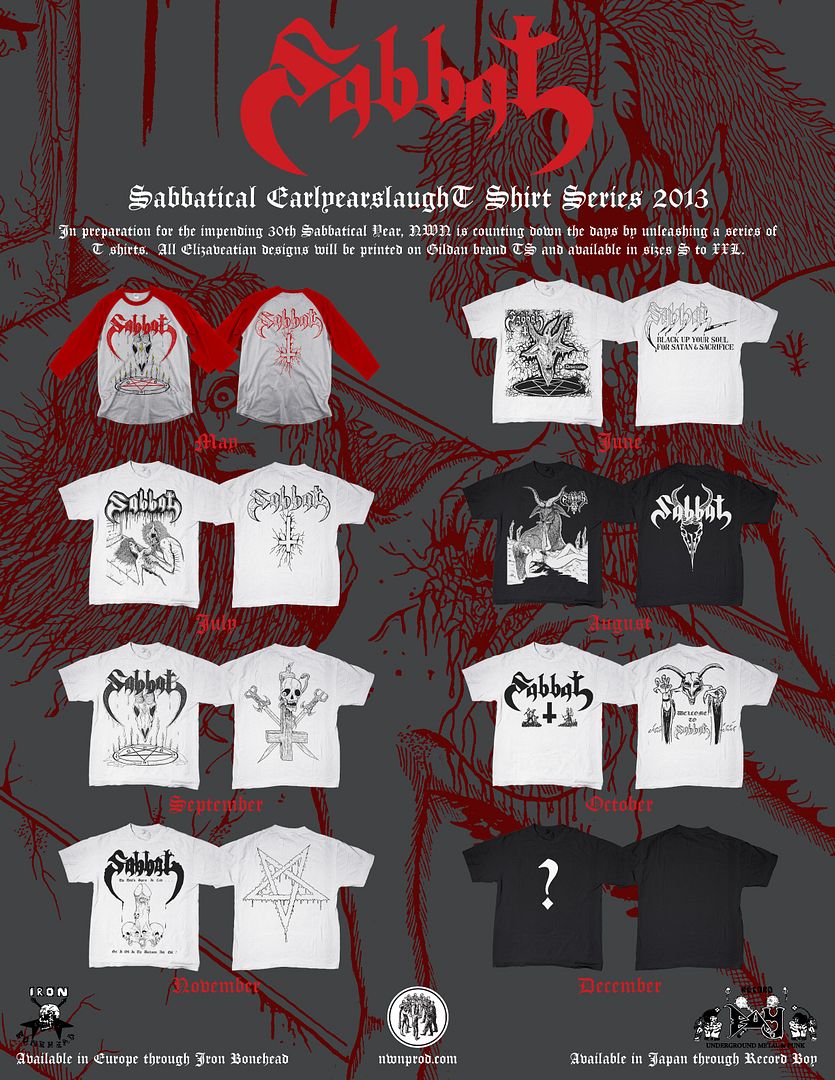 May Design will be printed on red/grey Raglan (Baseball) shirt.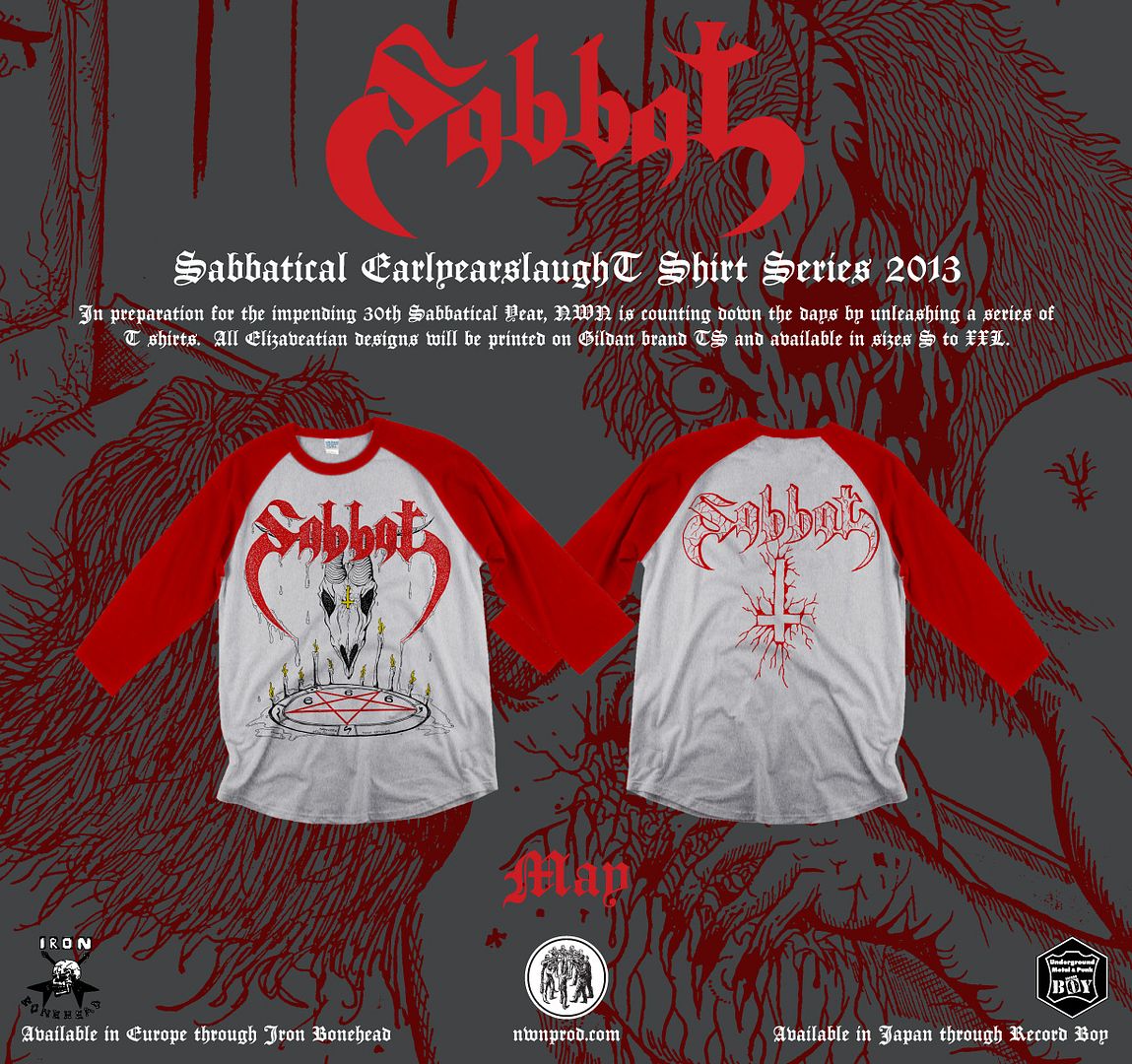 Related Posts
With "Through the Cervix of Hawwah," Antediluvian delivered on the promise implicit in the extraordinary demo tapes they released prior to their debut album. "Through the Cervix…" is remarkable in ...

Unleashed in Conspiracy with Iron Bonehead… Sacrificio "Sacrificio" MLP ANTI-GOTH 258b / IPB 198 Regular: Die Hard: Sacrificio's debut mLP is among the most anticipated debuts in recent memory by ...

(Description by C. Conrad) In May of 1989, Sabbat returned to the stage after a live-performance hiatus of approximately twenty months, but it was with a significantly different lineup than ...