Sabbatical EarlyearslaughT Shirt Series 2013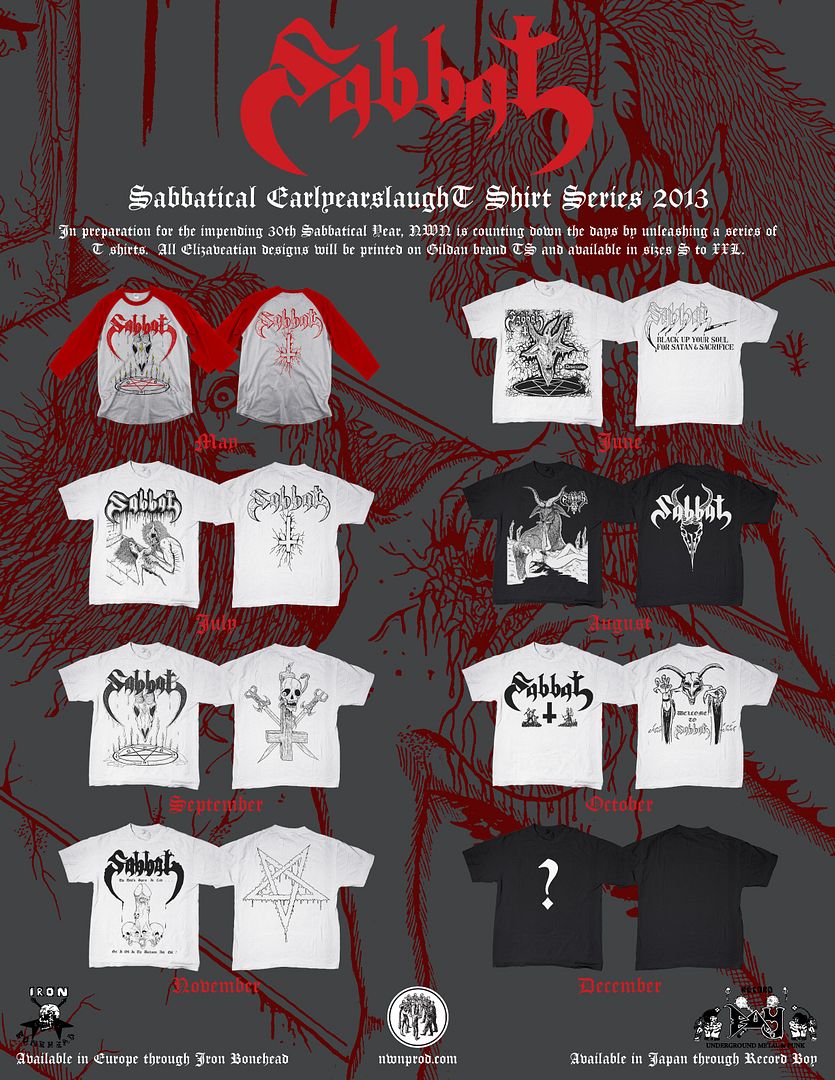 May Design will be printed on red/grey Raglan (Baseball) shirt.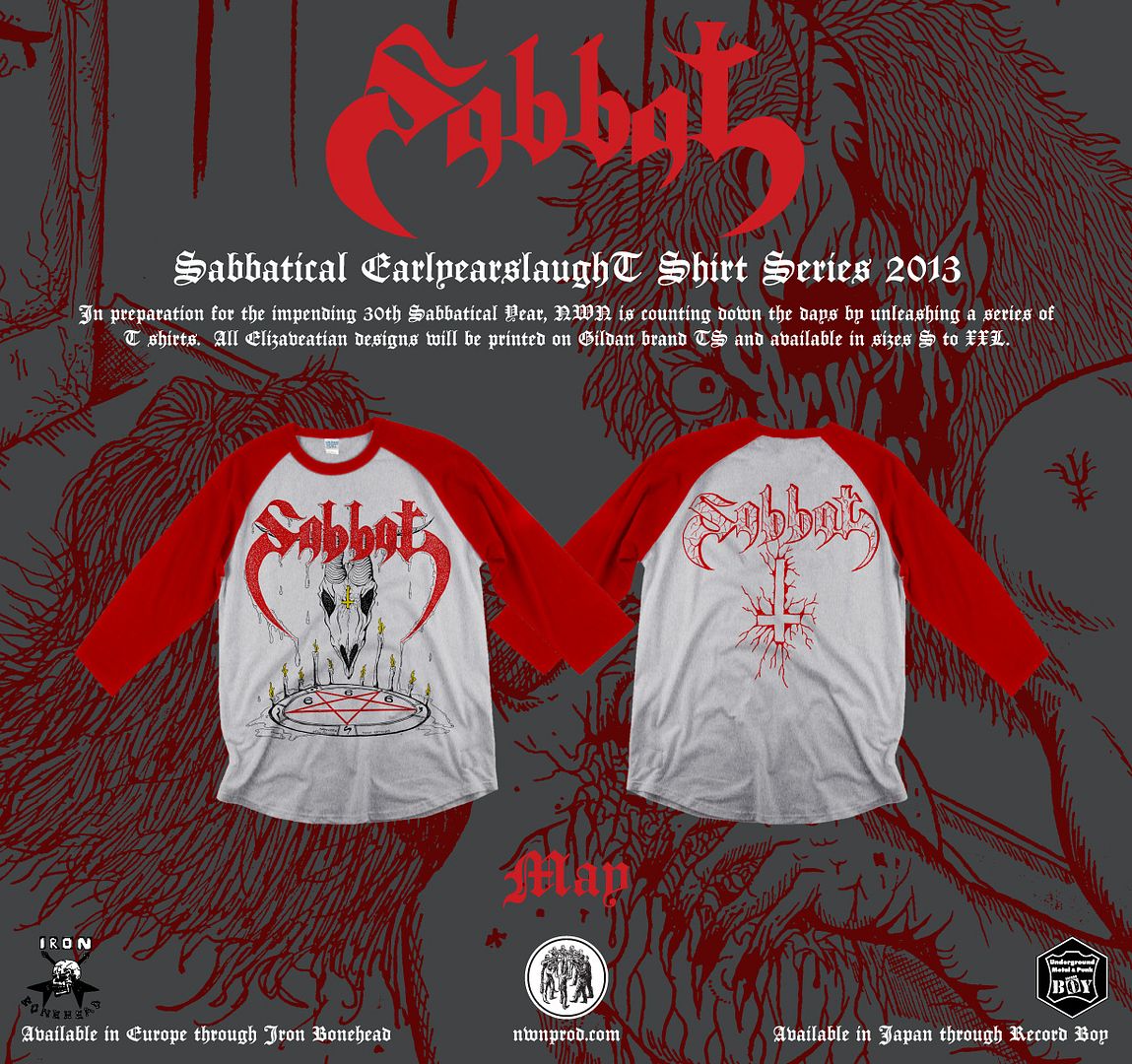 Related Posts
High quality woven patches about 3″ to 4″ wide. Sold as set of four. Click here to order.

Demonomancy "Rites of Barbaric Demons" MCD ANTI-GOTH 198 (Description by J. Campbell) Demonomancy is among the very few bands who secured a release through NWN! the traditional way; that is, ...

Morbosidad "Morbosidad" LP ANTI-GOTH 007 Regular black vinyl version: Mexican flag band version. Only available from the band: Die Hard splatter vinyl version for the first 100 orders: Die Hard ...