Sabbatical EarlyearslaughT Shirt Series 2013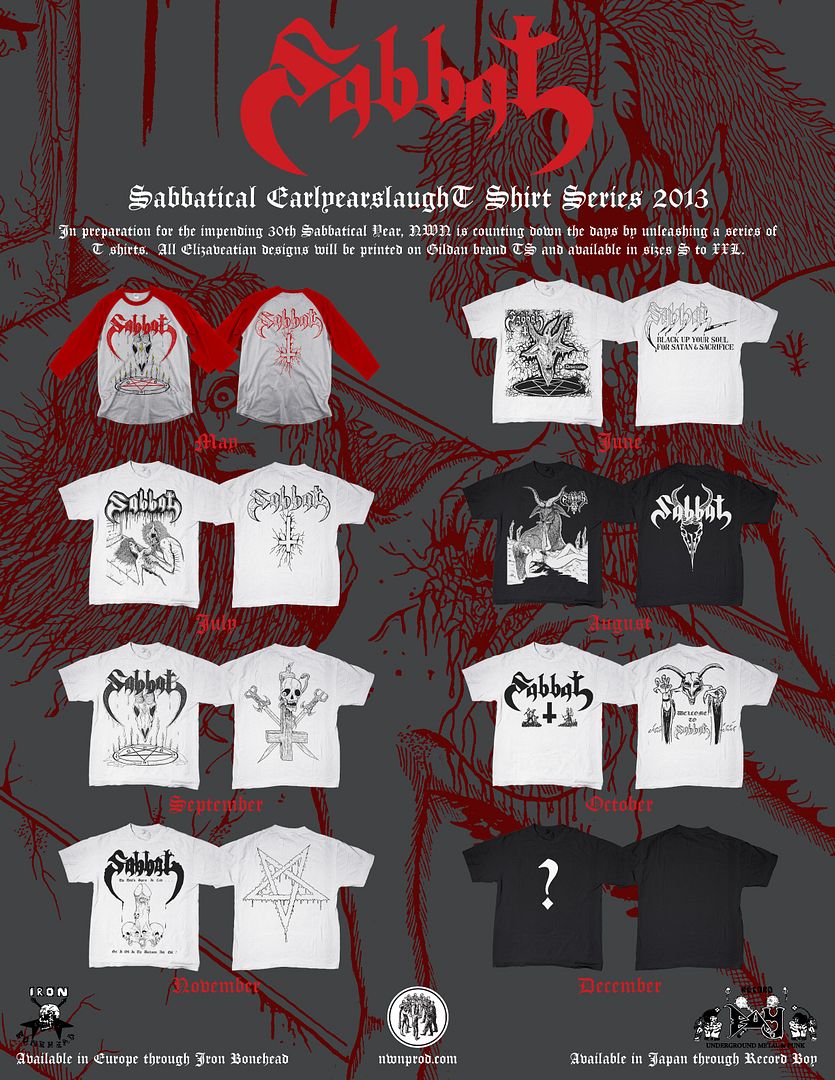 May Design will be printed on red/grey Raglan (Baseball) shirt.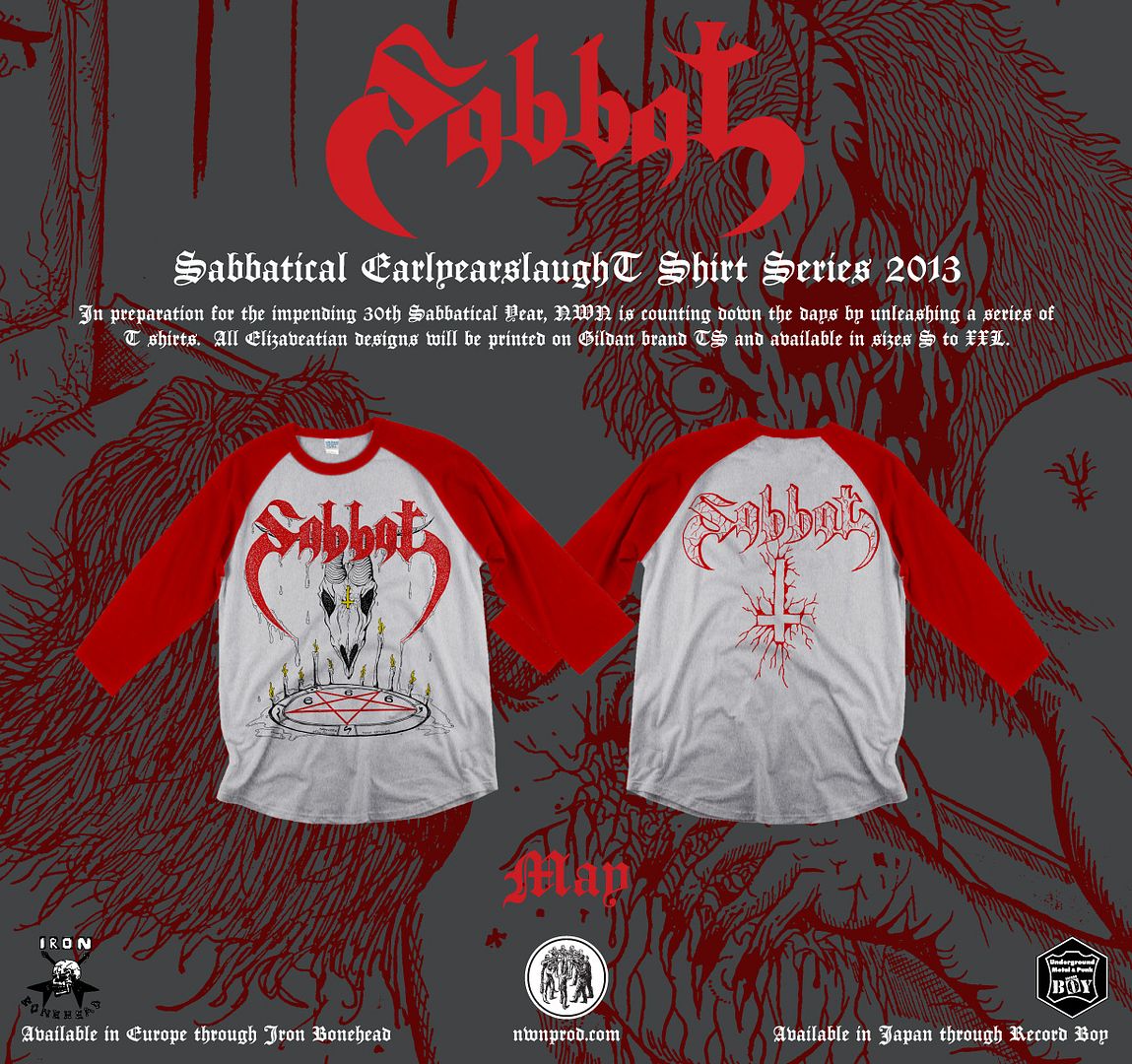 Related Posts
Mortuary Drape "All the Witches Dance" Silver Vinyl Repress LP Repress of this essential Italian black metal album on silver vinyl. Different layout from the 2010 pressing. Released by Iron ...

Double sided plastisol ink printed Gildan brand TS. Available in either purple ink or white in. The photo makes the purple ink look blue but it looks purple in real ...

Vanhelgd "Cult of Lazarus" LP ANTI-GOTH 131 Repress of the LP from 2009. Some copies of the first press colored vinyl LPs were lost during shipping so the die hard ...