Sabbatical EarlyearslaughT Shirt Series 2013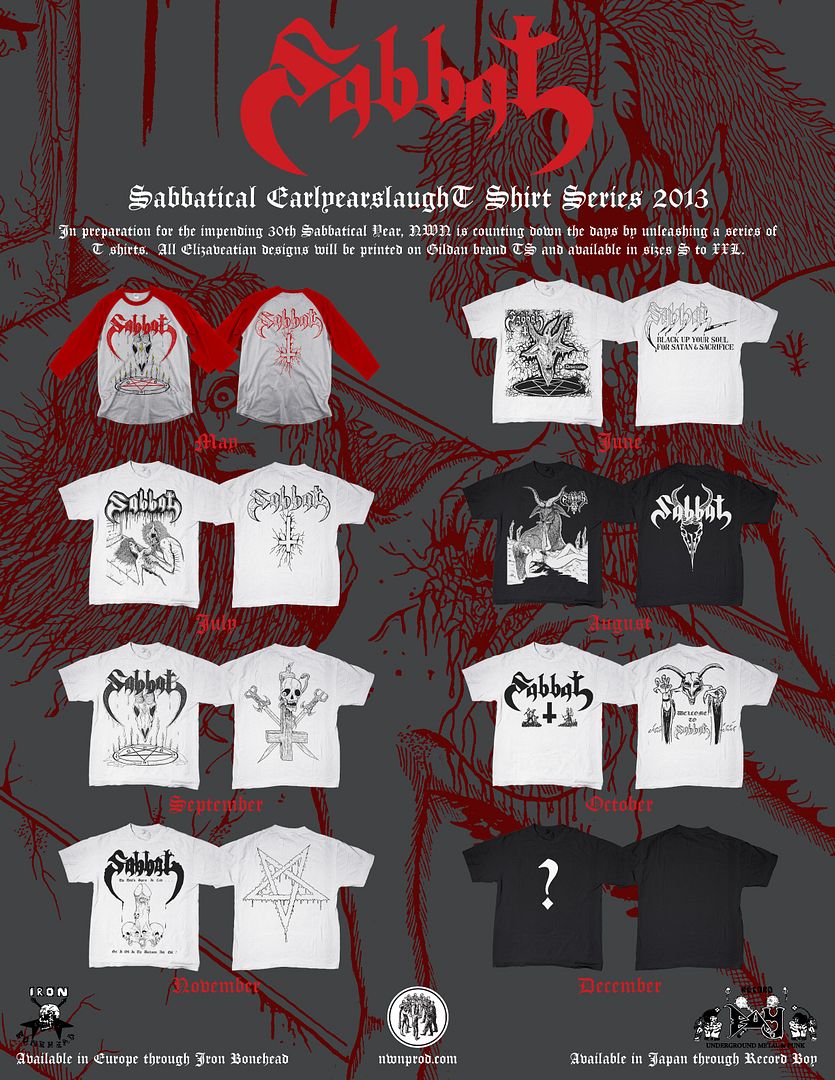 May Design will be printed on red/grey Raglan (Baseball) shirt.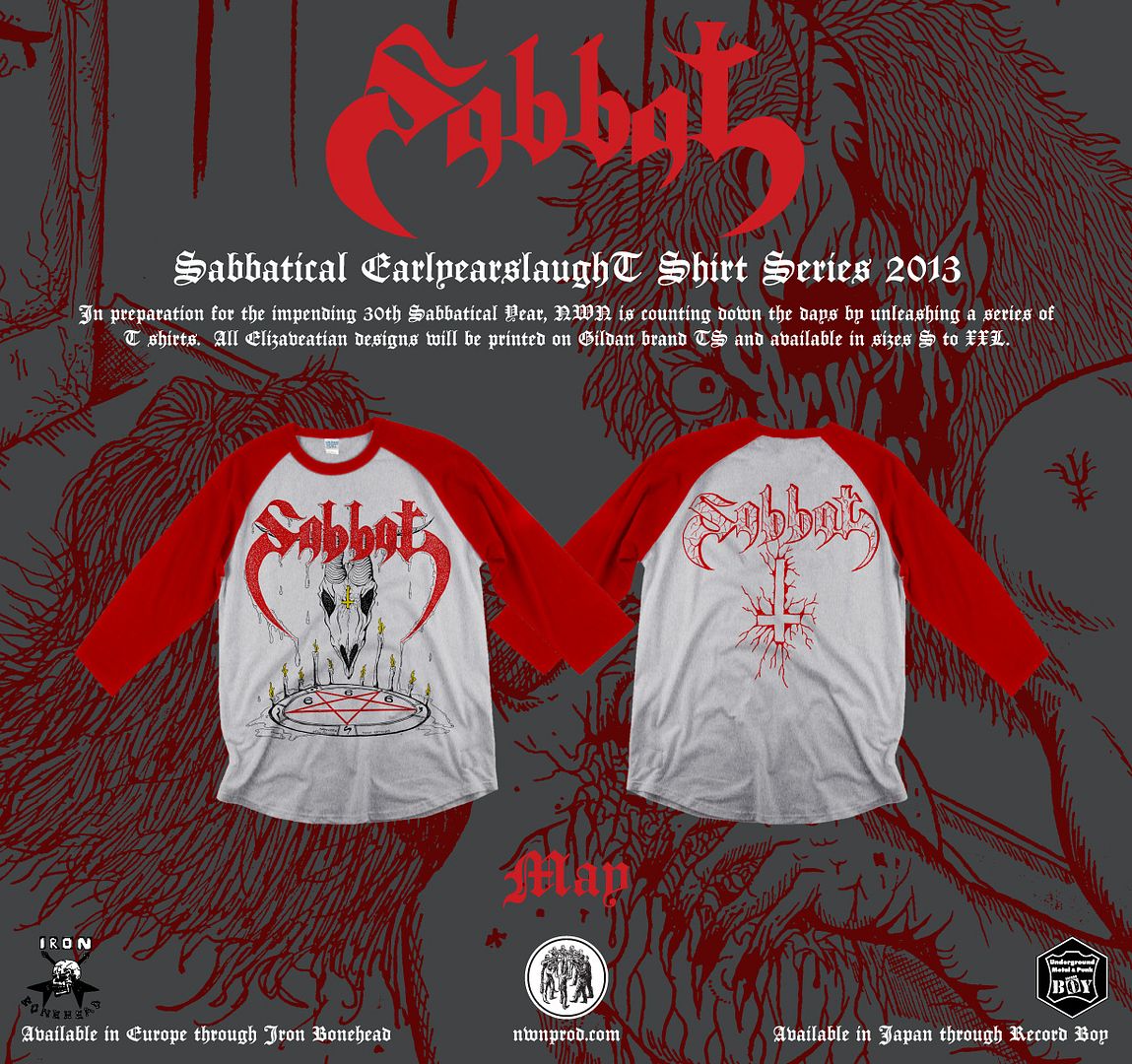 Related Posts
Released by Aphelion Productions and Distributed in the US by NWN: Belgian Brown Metal pioneer's 9th studio album is finally on vinyl courtesy of Aphelion Productions from Scotland. Comes housed ...

(Description by C. Conrad) With distinguished pride and anticipation, Nuclear War Now! is pleased to announce the signing of GNOSIS to its enlisted ranks. Hailing from Florida (and its members ...

Proclamation "Execration of Cruel Bestiality" CD ANTI-GOTH 128 Proclamation have returned for the third time to spill the blood of the angel of doom…. For most, little needs to be ...