Sabbatical EarlyearslaughT Shirt Series 2013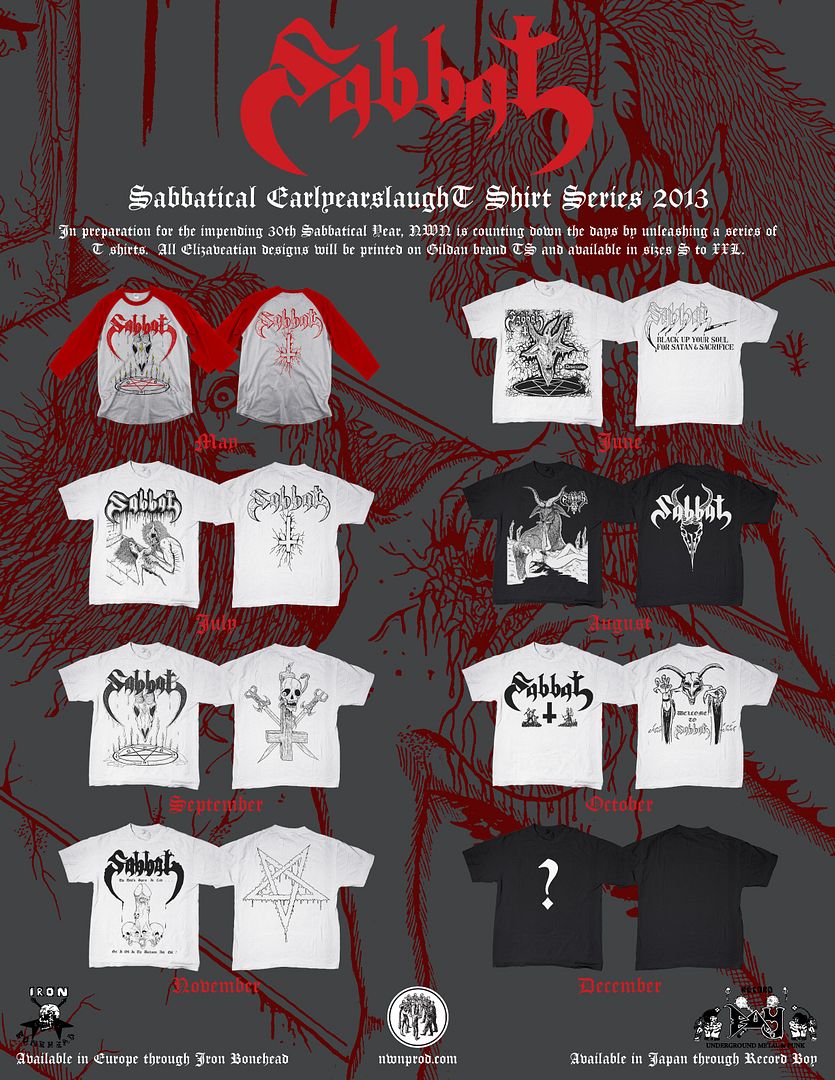 May Design will be printed on red/grey Raglan (Baseball) shirt.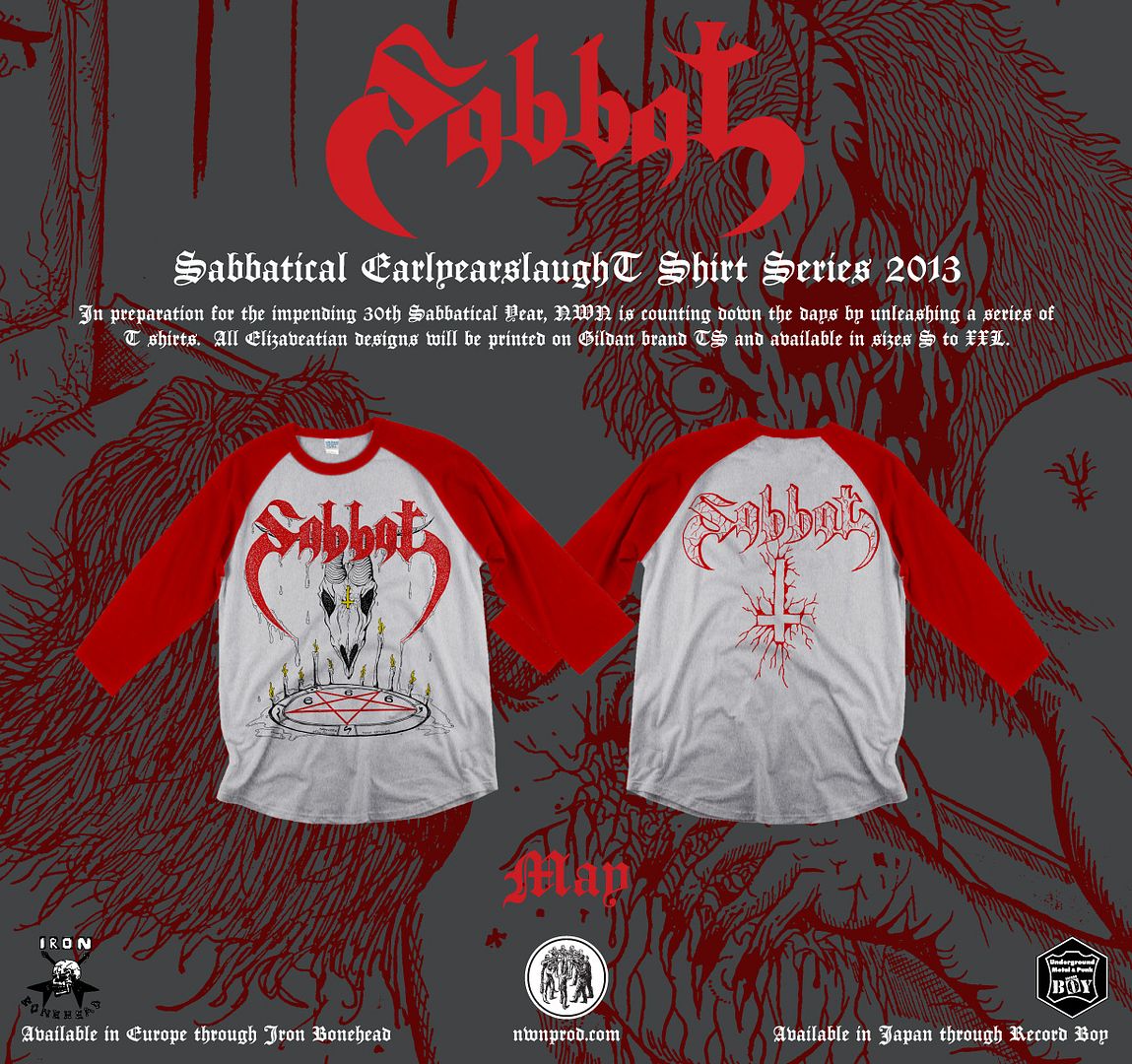 Related Posts
Revenge Black Witchery Sanguis Imperem Ritual Combat More bands to be announced 8-1-09 All Ages $20.00 The Black Castle 855 W. Manchester Ave. LA, CA This will be the only ...

Chris Moyen's Thorn Cross: Black Ink & Metal Book + Incantation/Archgoat "Reh/Live 1990 + Jesus Spawn Demo" LP ANTI-GOTH 251 NWN! Productions is proud to announce the impending release of ...

Irkallian Oracle "Grave Ekstasis" CD ANTI-GOTH 253 One of the releases that garnered the most attention in 2013 was Irkallian Oracle's "Grave Ekstasis" tape. Released on Kristian Olsson's obscure tape ...