Sabbatical EarlyearslaughT Shirt Series 2013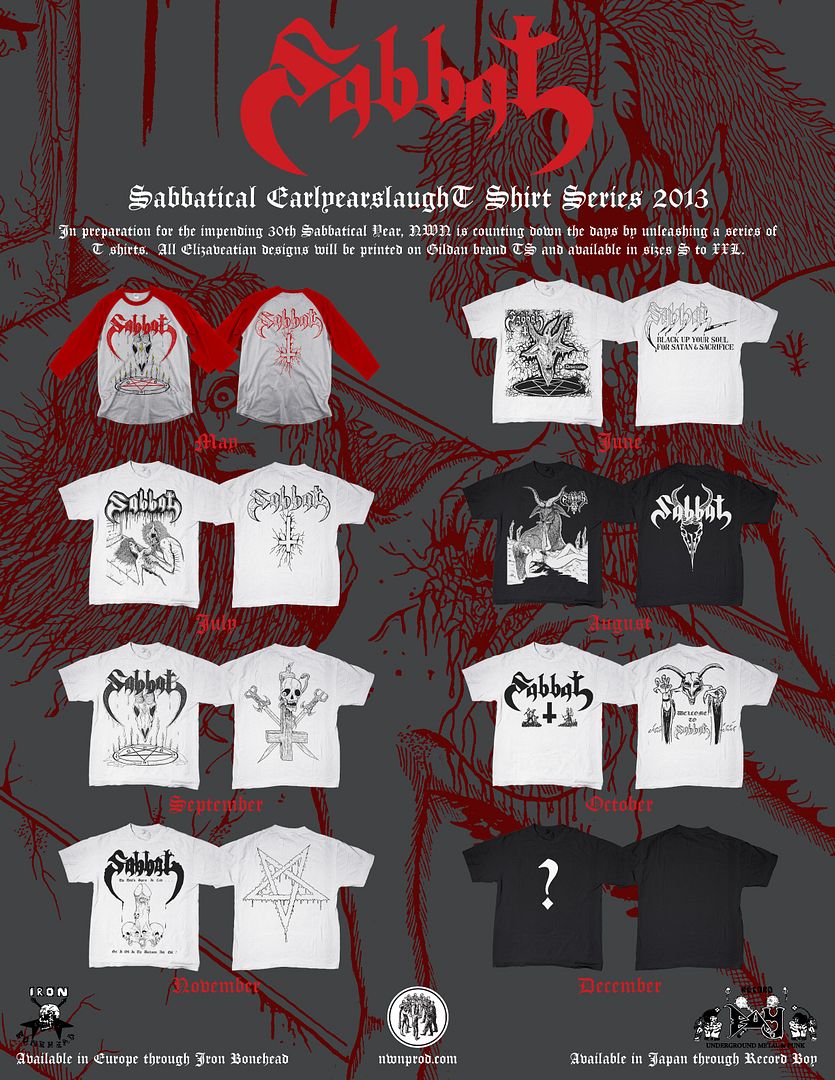 May Design will be printed on red/grey Raglan (Baseball) shirt.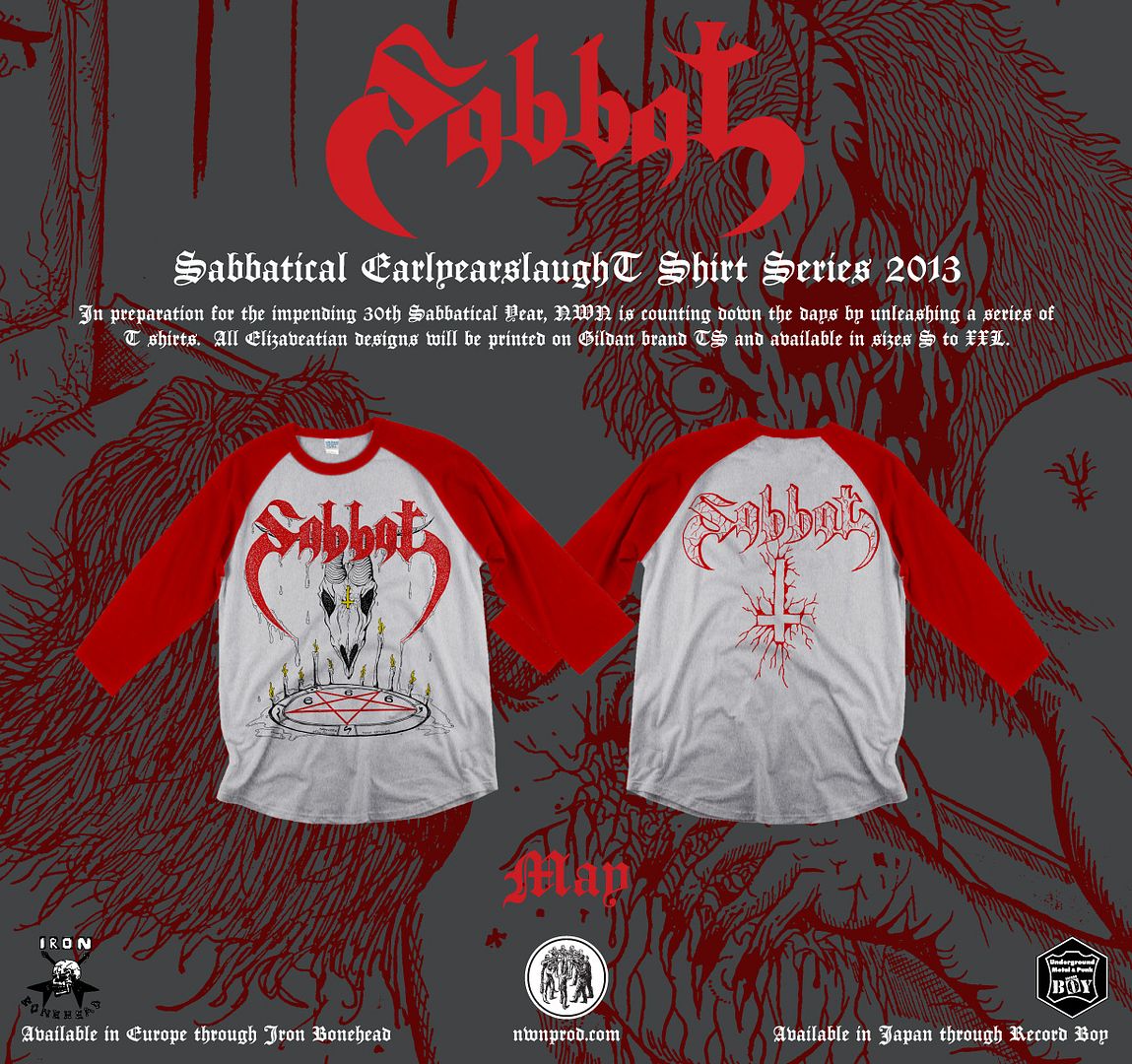 Related Posts
NWN will release the upcoming MCD/MLP by Kerasphorus. Tentative date for "Cloven Hooves at the Holocaust Dawn" 10″(33 RPM)/Die Hard 12″(45 RPM)/CD is set for Feb 2010. Kerasphorus is: P. ...

Now available from the NWN E Store: Death Yell "Morbid Rites" Double LP ANTI-GOTH 056 Die Hard clored vinyl version limited to 300 copies with patch and sticker. Click on ...

The Bay Area kings of all things old and heavy metal are back with three new releases. Street Child "Street Child" LP The Wizar'd "Pathways Into Darkness" LP Solstice "New ...