Sabbatical EarlyearslaughT Shirt Series 2013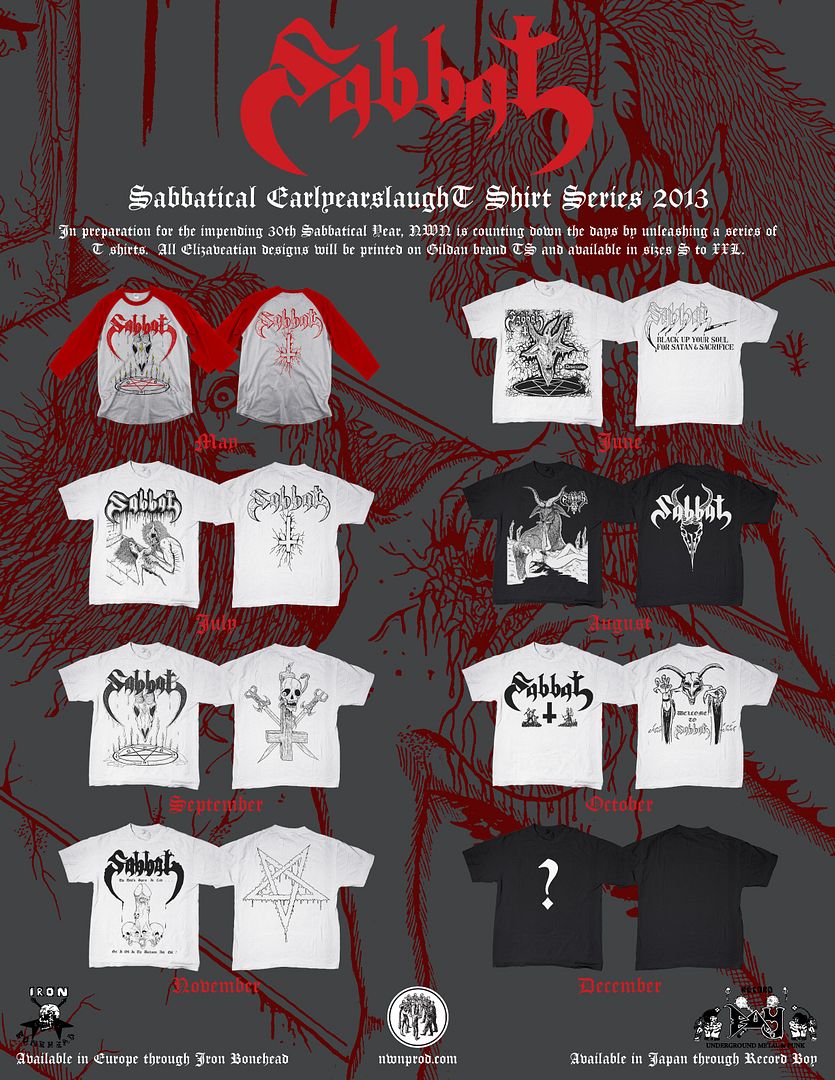 May Design will be printed on red/grey Raglan (Baseball) shirt.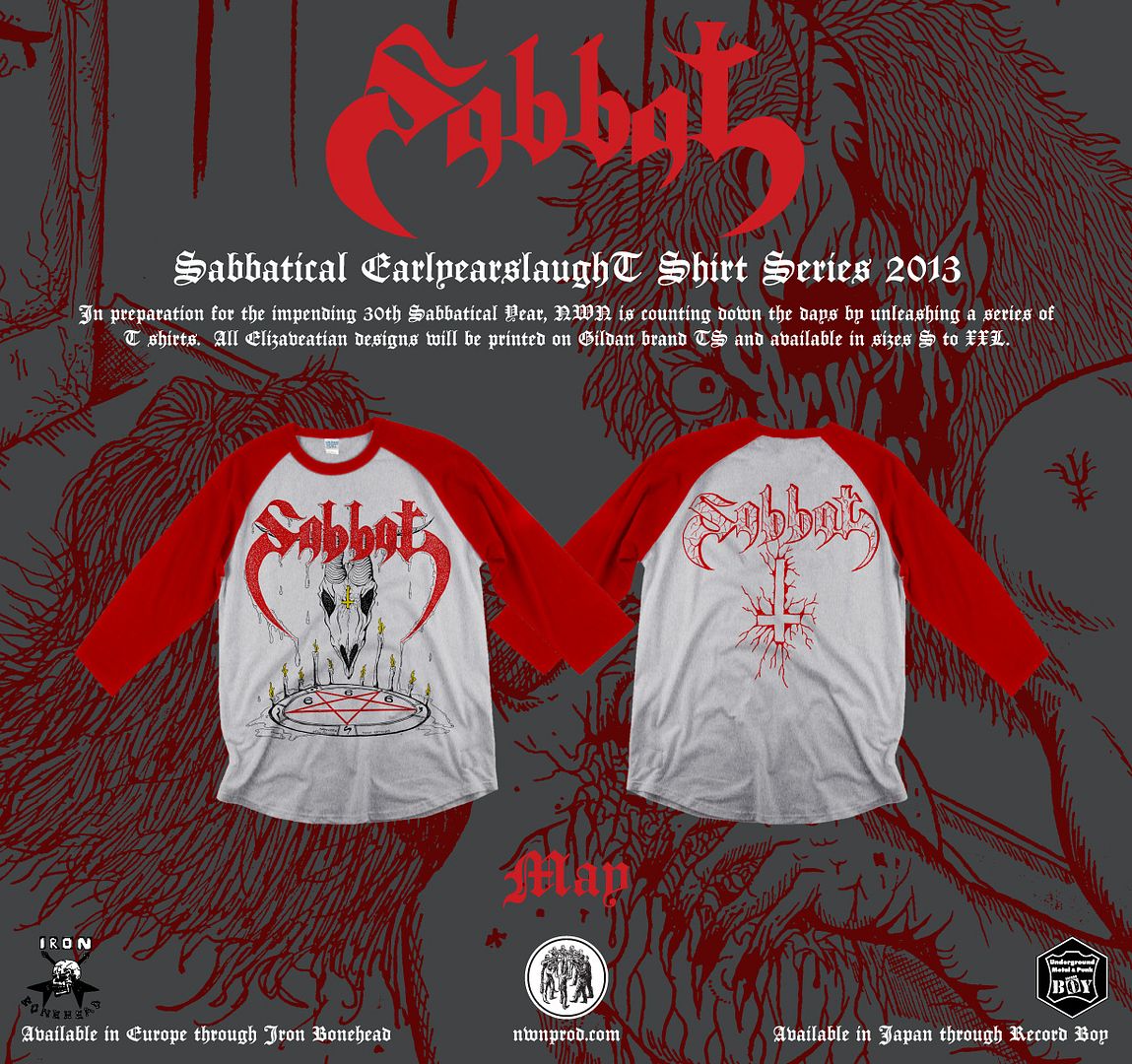 Related Posts
Sect Pig "Slave Destroyed" MCD ANTI-GOTH 247 Sect Pig plays an Obscure form of black metal that combines repetitive minimalist drum beats, hypnotic layered unnatural sounding guitar riffs, nauseous low ...

Departure Chandelier / Blood Tyrant Split 7″ ANTI-GOTH 356 (Description by J. Campbell) This split 7" showcases two similarly promising bands in the vanguard of the current Black Metal scene. ...

Printed on Gildan brand TS with aqueous and discharge ink. Sabbat "Sabbatical Possessitic Hammer" Gray TS LP should be coming back in the next 10 days. Click here to order.