Sabbatical EarlyearslaughT Shirt Series 2013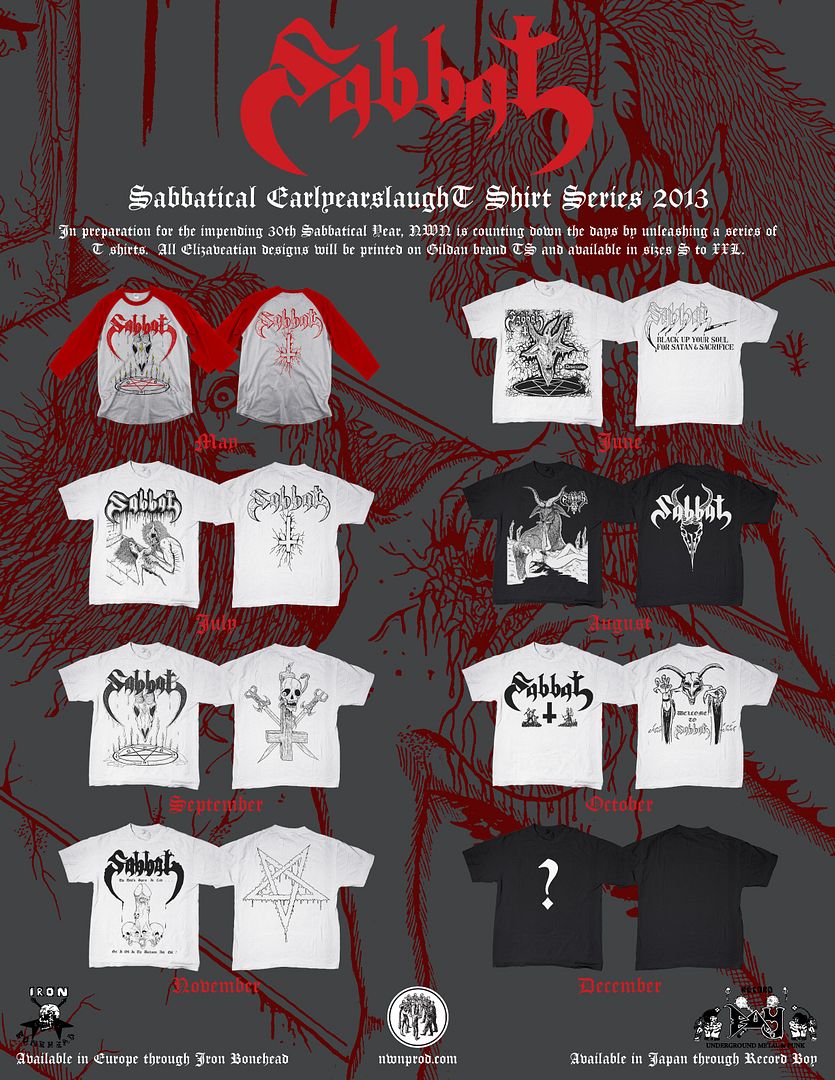 May Design will be printed on red/grey Raglan (Baseball) shirt.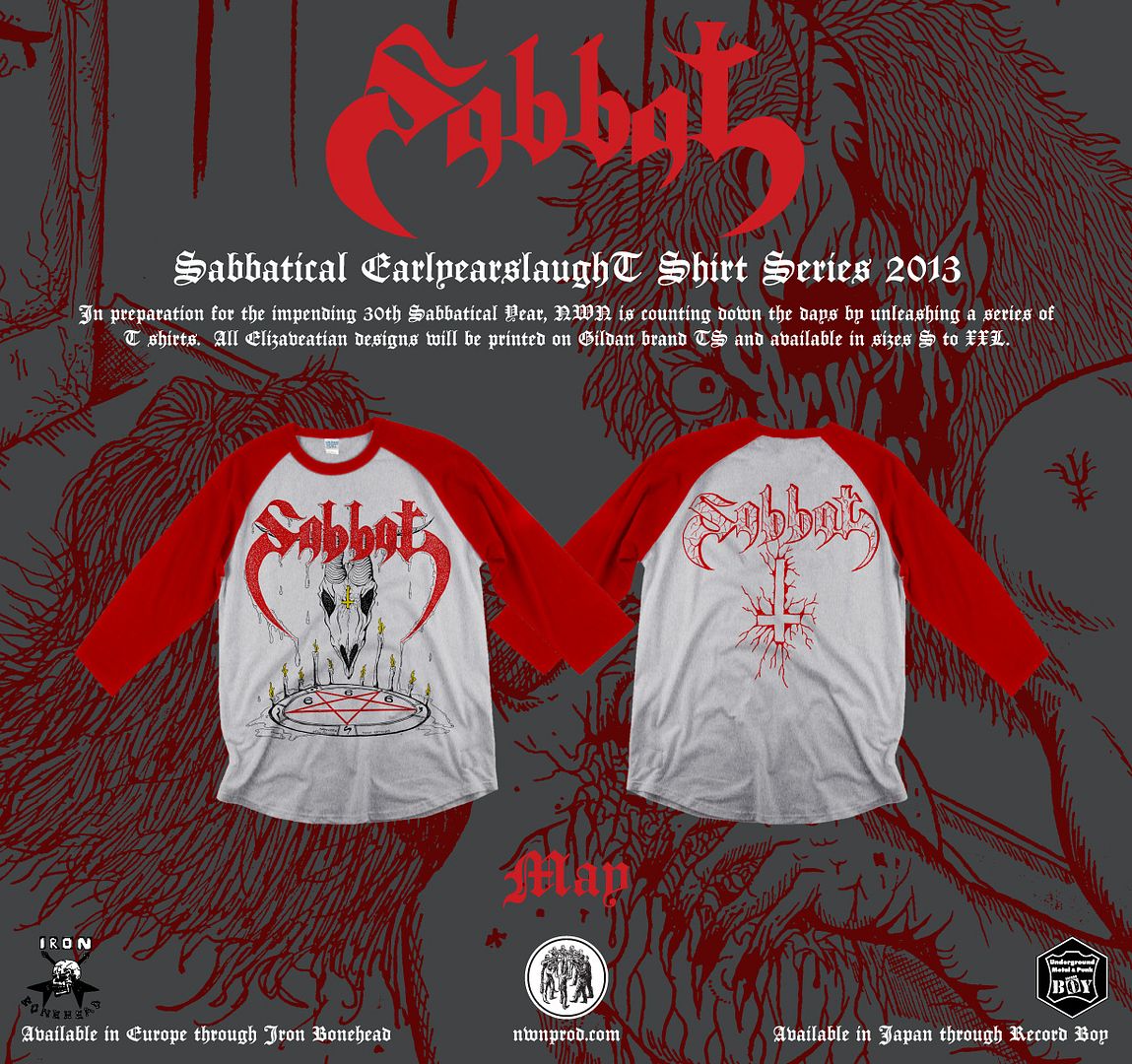 Related Posts
Slayer XX "Blood Fire Death" Hardbound Book + Morbid 12″ EP Click on images to see more photos. Description by Metalion Slayer Mag. SLAYER XX is 100 pages of in-depth ...

Embrace of Thorns "Praying for Absolution" DLP ANTI-GOTH 205 Click on images to see more photos. (Description by J. Campbell) Embrace of Thorns is among the few bands that continue ...

Born from a desire to spread a blasphemic plague across the planet, NWN! began its destructive quest ten years ago this year. The previous year Conqueror decimated the landscape of ...