Sabbatical EarlyearslaughT Shirt Series 2013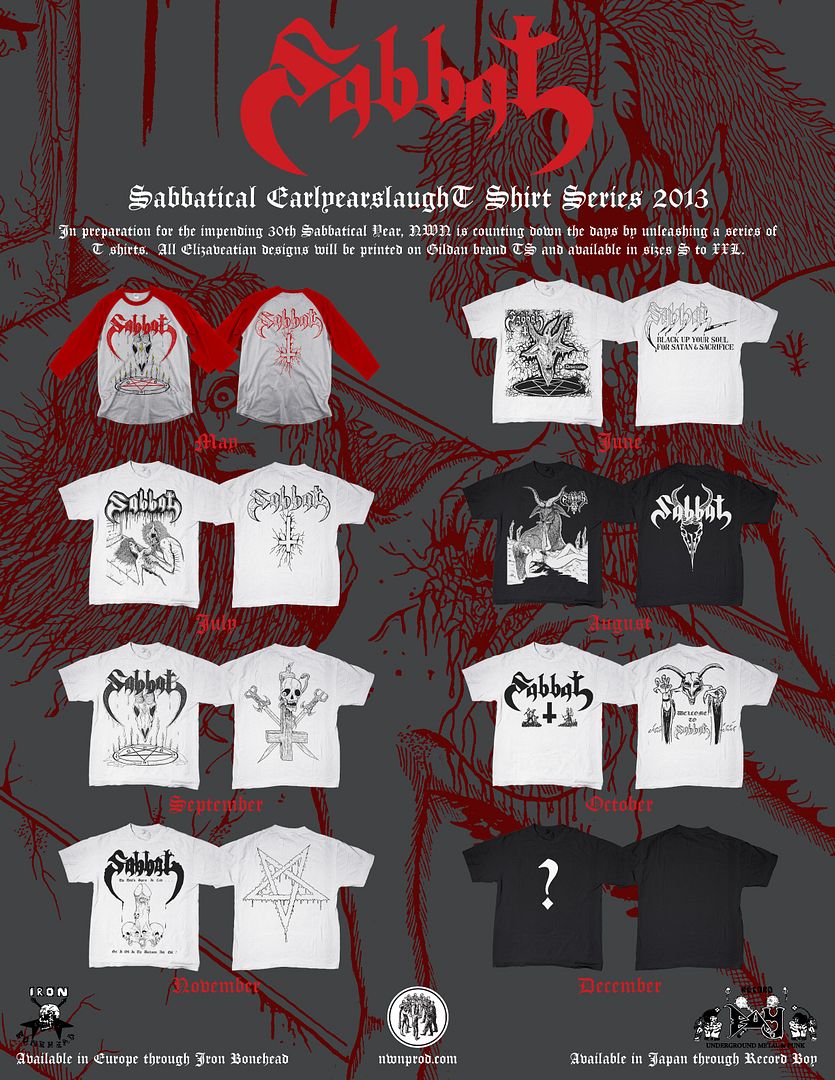 May Design will be printed on red/grey Raglan (Baseball) shirt.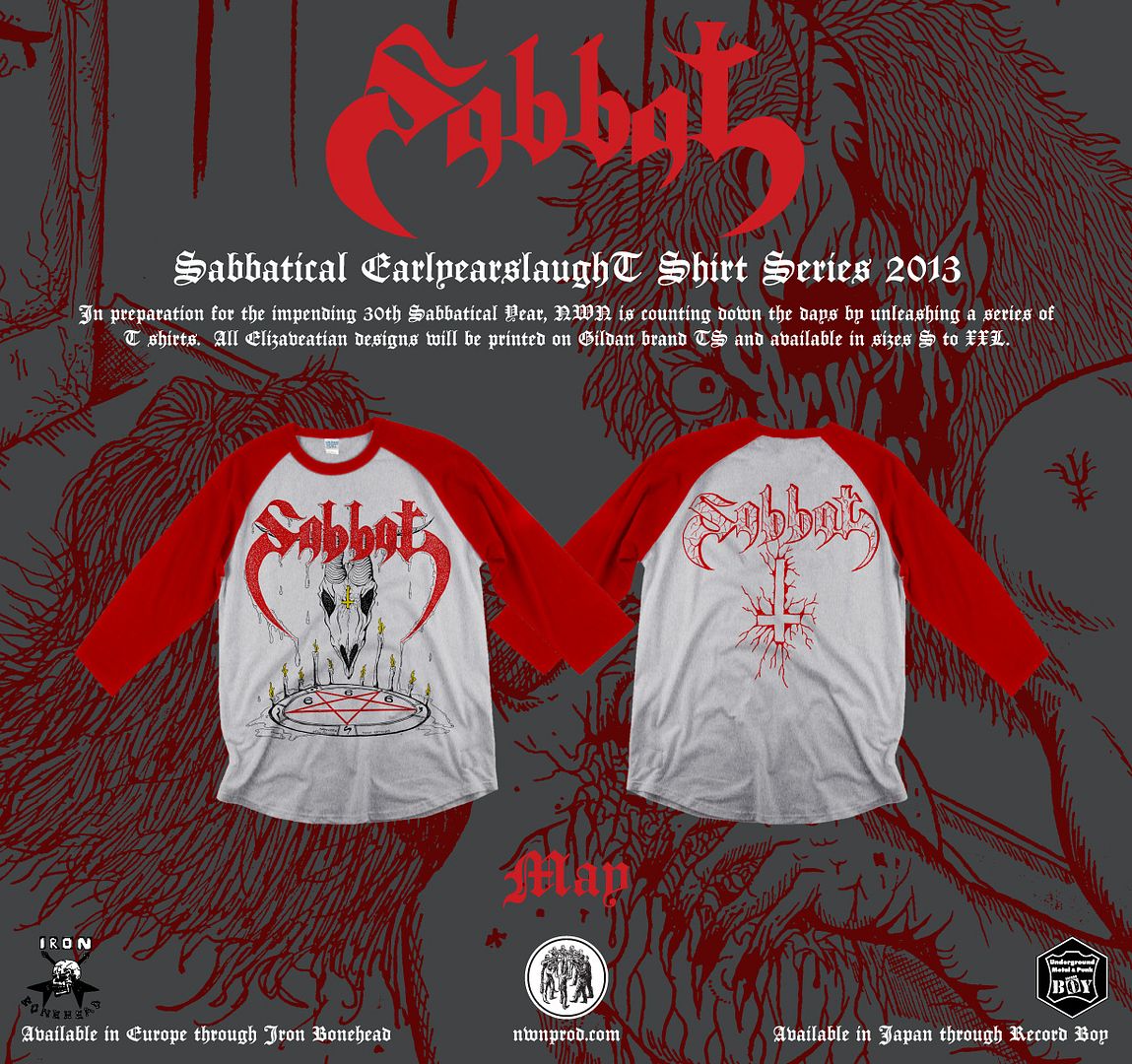 Related Posts
Printed on Gildan brand TS with aqueous and discharge ink. Evil "Rites of Evil" TS LP should be coming back in the next 10 days. Click here to order.

Full color aqueous "fabric dye" ink on off-white natural colored Gildan brand TS. These wash out very soft like discharge ink so it won't feel like you're wearing a road ...

Click on image to see more photos Martire "Martire" MLP ANTI-GOTH 079 Few recordings ever committed to tape can rival the pure bestiality and violence of Martire's 1991 self titled ...