Mystifier "The World is So Good…" Patch Out Now
4″ sublimation printed patch with merrowed border.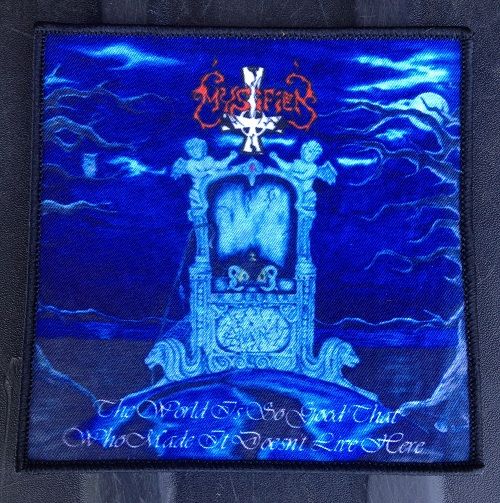 Related Posts
Lampades "IX" Demo ANTI-GOTH 184 (Description by J. Campbell) IX is the debut demo recording by the anonymous Australian horde known as Lampades. The term Lampades refers to the mystical ...

Morbosidad "Profana la Cruz del Nazareno" LP ANTI-GOTH 101 Click on image to see more photos. Despues de casi 5 anos de silencio total, las legiones bestiales han resurgido. On ...

Inquisition "Anxious Death/Forever Under" DLP Repress Anti-Goth 042 At the time he began Inquisition, Dagon, the band's founding member, was living in Colombia. He formed the band with other Colombian ...