Mystifier "The World is So Good…" Patch Out Now
4″ sublimation printed patch with merrowed border.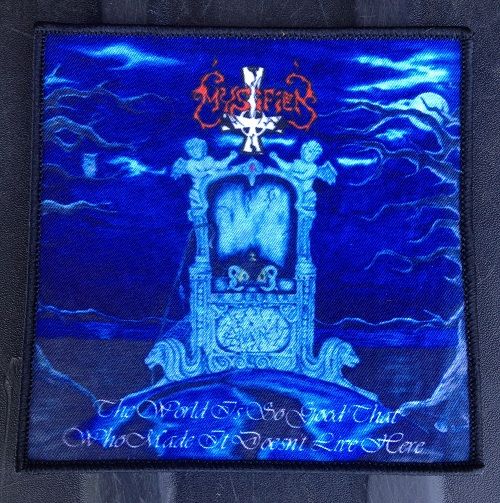 Related Posts
InCoffin Productions from Thailand is now the official distributor of NWN titles in Siam. Anyone interested in NWN titles or anything that NWN carries in the distro can contact Whathayakorn ...

Ill Omen "Æ​.​Thy​.​Rift" LP / CD ANTI-GOTH 306 Regular version: Wholesale version: Die Hard version: CD: (Description by C. Conrad) Black metal has long been a vehicle of choice for ...

The shirt were reprinted due to high demand and is now available as a combo pack. Save $6 by buying all three together! 4″ woven patch: 36″x36″ cloth tapestry: Sabbat ...