Mystifier "The World is So Good…" Patch Out Now
4″ sublimation printed patch with merrowed border.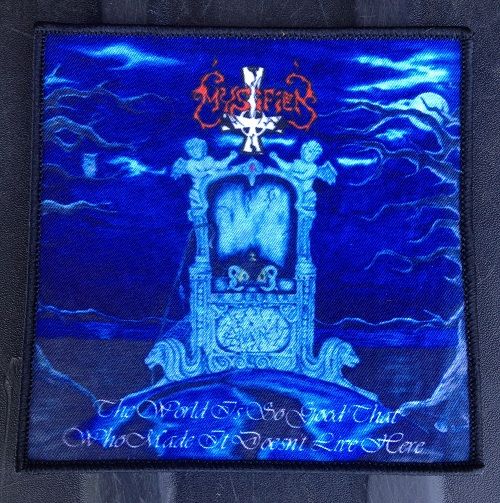 Related Posts
Vanhelgd "Church of Death" LP and Pic LP ANTI-GOTH 175 Click on images to see more photos. "A monument of bones, built on nameless graves" From a Christian perspective the ...

VON "Satanic Blood Angel" Die Hard Double Picture LPs ANTI-GOTH 011 The definitive double picture disk die hard version of the Black Metal milestone is now available. This version includes ...

Proclamation "Nether Tombs of Abaddon" LP/Pic LP/CD ANTI-GOTH 209 Out in mid-January 2012 under Nuclear War Now!/Ross Bay Cult And thus spoke the impious fraternity of the heinous ones. AMEN! ...