Mystifier "The World is So Good…" Patch Out Now
4″ sublimation printed patch with merrowed border.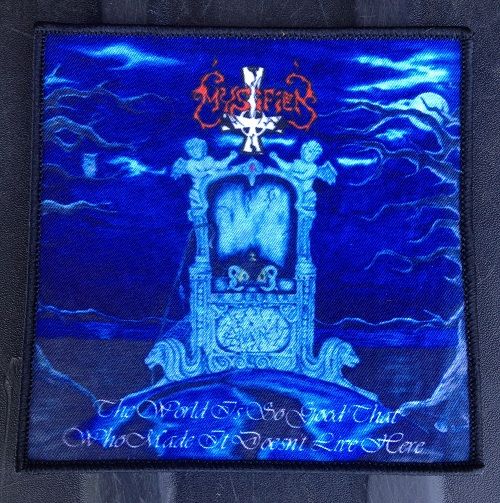 Related Posts
Sacriphyx "Lone Pine" 7″ ANTI-GOTH 095 Originally released as a limited demo CDR only available directly from the band, these debut recordings from Australia's Sacriphyx were too exceptional to leave ...

Black Witchery / Revenge "Holocaustic Death March to Humanity's Doom" Split MLP ANTI-GOTH 282 Regular black vinyl: Wholesale clear vinyl: Die Hard white vinyl + 2 flags: (Description by J. ...

Released by XOld Hardcore RecordsX and Fortress Records. Citizens Arrest "Colossus" Double LP+Booklet CELL 007 Gold vinyl limited to 100 copies: Blue vinyl limited to 200 copies: 2nd press black ...