Mystifier "The World is So Good…" Patch Out Now
4″ sublimation printed patch with merrowed border.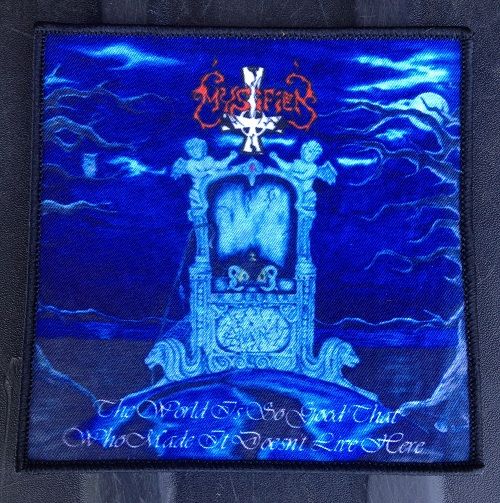 Related Posts
Witchfinder General "Live '83″ CD repress out now Second pressing of the 1983 live album with remastered sound. Click here to order. New old WFG record coming soon! Entitled "Buried ...

Disforterror "Impalement and Holocaust Stench" 10″ ANTI-GOTH 111 Click on image to see more photos. Disforterror plays brutal death metal in the style of early Krisiun meets "Gods of War" ...

Brain Dead "Live Demo 1991″ MLP ANTI-GOTH 114 Click on image to see more photos. While many, if not most, bands feign hatred and contempt to fit in with current ...