Mystifier "The World is So Good…" Patch Out Now
4″ sublimation printed patch with merrowed border.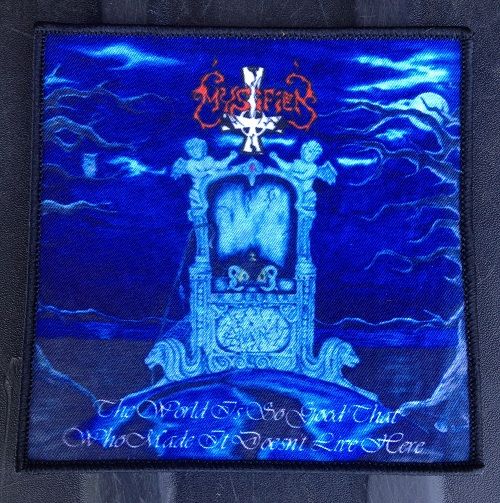 Related Posts
Abigail "Intercourse and Lust" LP ANTI-GOTH 010 Japan's Abigail has been a flagship band in the NWN! camp since the beginning of the label's existence. In the more than 20 ...

Sacriphyx "Lone Pine" 7″ ANTI-GOTH 095 Originally released as a limited demo CDR only available directly from the band, these debut recordings from Australia's Sacriphyx were too exceptional to leave ...

Martire "Brutal Legions of the Apocalypse" CD ANTI-GOTH 219 Click here for more photos. Few debut albums conjure the sort of rabid anticipation that has developed around Martire's "Brutal Legions ...