Mystifier "The World is So Good…" Patch Out Now
4″ sublimation printed patch with merrowed border.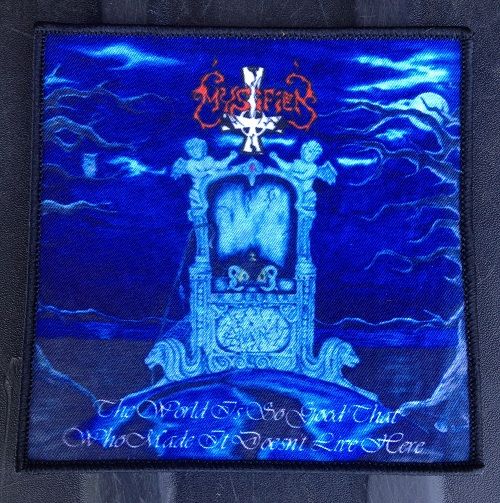 Related Posts
NWN is the official distributor of the following vinyl releases: Anael "From Arcane Fires" Double LP Iron Tyrant Records Italy Limited edition of 400 black vinyls in a very noble ...

Irkallian Oracle "Grave Ekstasis" LP ANTI-GOTH 253 One of the releases that garnered the most attention in 2013 was Irkallian Oracle's "Grave Ekstasis" tape. Released on Kristian Olsson's obscure tape ...

The following releases are the press now: Nuclearhammer "Serpentine Hermetic Lucifer" DLP: 100% analog recorded bestial violence. Sabbat "Kill Fuck Jesus Christ" LP: Amazing sounding live-in-studio recording from last year. ...