Mystifier "The World is So Good…" Patch Out Now
4″ sublimation printed patch with merrowed border.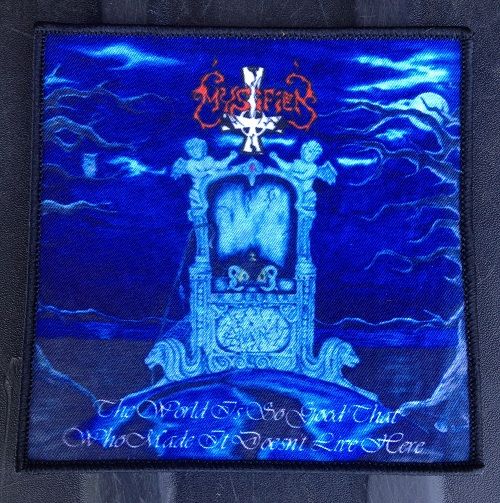 Related Posts
Faustcoven "Hellfire and Funeral Bells" CD ANTI-GOTH 214 The release schedule of Norway's Faustcoven is as slow and deliberate as the band's music. It has been nearly four years since ...

Bestial Raids (Poland) "Prime Evil Damnation" ANTI-GOTH 197 Click on images to see more photos. (Description by J. Campbell) Over the past decade the stream of so called "Bestial Black/Death" ...

Anatomia / Decrepitaph split 7″ Anatomia/Decrepitaph split 7″ (co-release with ARCHASM RELEASING) Limited to 300 copies total. I have about 100 copies here to sell. Now Available!! The long planned ...