Mystifier "The World is So Good…" Patch Out Now
4″ sublimation printed patch with merrowed border.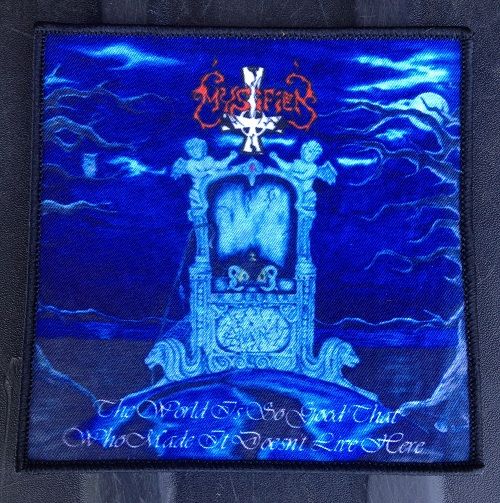 Related Posts
Morbosidad "Profana la Cruz del Nazareno" LP Repress ANTI-GOTH 101 Despues de casi 5 anos de silencio total, las legiones bestiales han resurgido. On December 25, 2007, the notorious Tomas ...

Miasmal "Miasmal" MLP Repress ANTI-GOTH 123/DR-004 Repress on black vinyl with updated insert texts and better quality LP jacket (top and bottom spine added). Everything else is exactly the same ...

Katechon "Coronation" LP ANTI-GOTH 288 Regular black vinyl LP: Wholesale white vinyl LP: Die Hard clear vinyl LP: As it did with its first album, "Man, God, Giant," in 2013, ...