Revenge at MDF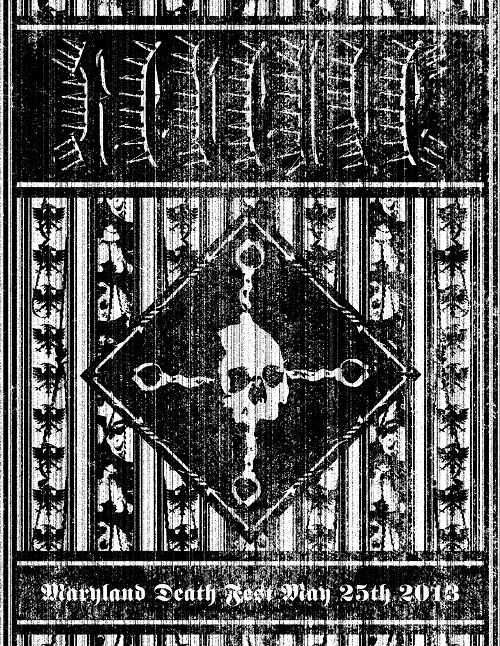 Related Posts
The Bay Area kings of all things old and heavy metal are back with three new releases. Street Child "Street Child" LP The Wizar'd "Pathways Into Darkness" LP Solstice "New ...

Bird of Ill Omen Recordings Presents: Antediluvian "Revelations in Excrement" MLP CARRION 013 In the past few years, Canada's Antediluvian have generated much interest among those who dwell in the ...

5 color plastisol printing on the front and one color on the back. Printed on 100% cotton Fruit of the Loom t-shirts. Available in sizes M, L and XL. Dark ...