Revenge at MDF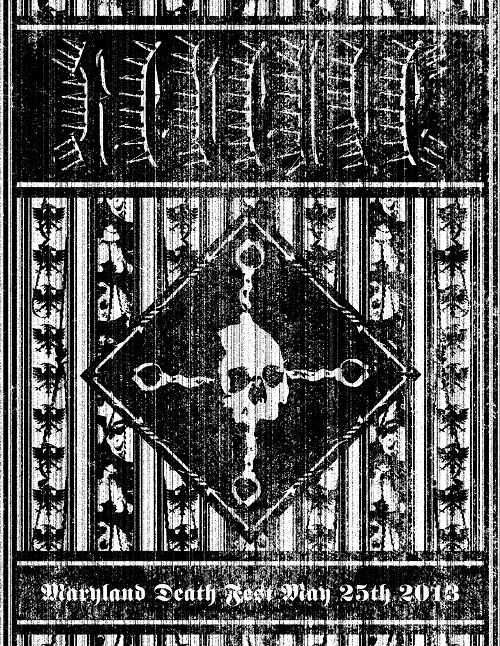 Related Posts
Double sided gold print on 100% cotton shirts. Back has the tour dates from the tour that never happened. Available in M, L and XL.

With "Through the Cervix of Hawwah," Antediluvian delivered on the promise implicit in the extraordinary demo tapes they released prior to their debut album. "Through the Cervix…" is remarkable in ...

Katechon "Coronation" LP ANTI-GOTH 288 Regular black vinyl LP: Wholesale white vinyl LP: Die Hard clear vinyl LP: As it did with its first album, "Man, God, Giant," in 2013, ...