Revenge at MDF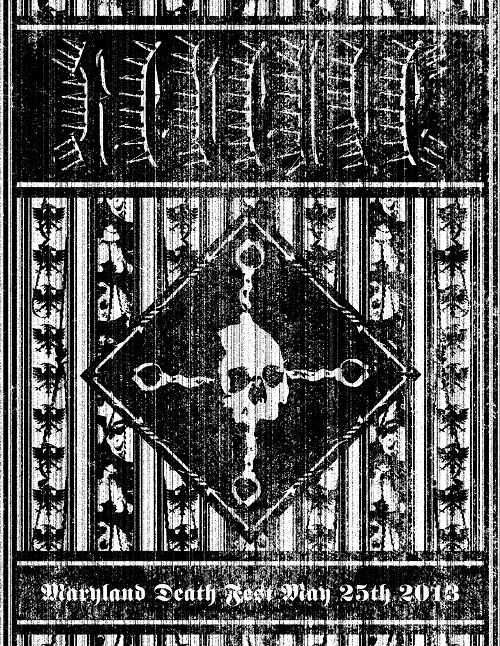 Related Posts
Aqueous fabric dye ink on "gravel" grey Gildan band TS. Available in sizes S to XL. Distributed in Europe by Iron Bonehead. Click here to order.

Back In Stock Now! Ulver "Bergtatt – Et Eeventyr I 5 Capitler" Black Vinyl LP Ulver "Kveldssanger" Black Vinyl LP (Gatefold Black LP + Booklet) Ulver "Kveldssanger" Lilac Vinyl LP ...

Printed on Gildan brand TS with aqueous and discharge ink. The symbol below the gunmen represents extinction. The circle signifies the planet, while the hourglass inside indicates that time is ...