Revenge at MDF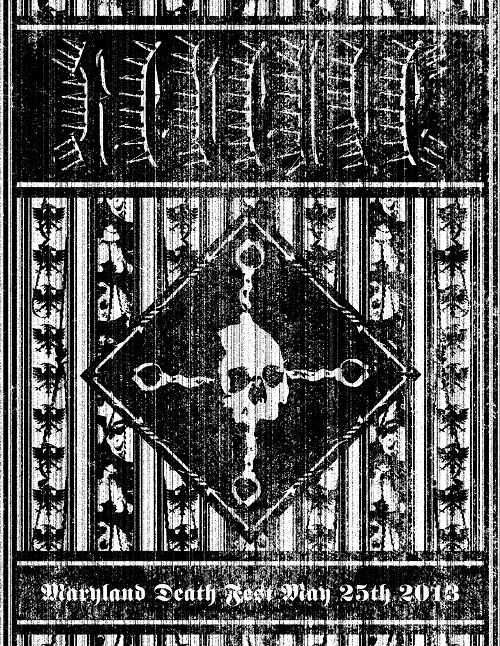 Related Posts
Necromantic Worship "The Calling…" Demo ANTI-GOTH 315 (Description by C. Conrad) With its 2015 debut demo, "Spirit of the Entrance unto Death," Necromantic Worship firmly established itself as a worthy ...

Revenge "Scum.Collapse.Eradication" Digipak CD ANTI-GOTH 200 For over a decade, Revenge has persisted in cultivating what is arguably one of the most confrontational sounds in the metal underground. Immediate, controlled ...

New Nuclear War Now! logo drawn by Rok of Sadistik Exekution fame. The back is a nod to their second album. Discharge white ink on both sides and available in ...