Revenge at MDF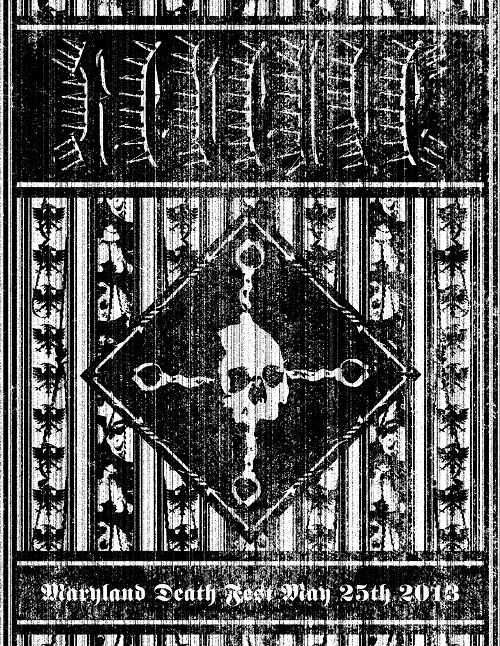 Related Posts
Aqueous "fabric dye" black ink on ice grey Gildan brand TS. Available in sizes S to XL. Distributed in Europe by Iron Bonehead Productions. Click here to order.

Rites of thy Degringolade "Arch Spatial" LP ANTI-GOTH 307 (Description by C. Conrad) On the eve of the release of Rites of thy Degringolade's fourth album and its first since ...

PROCLAMATION European Tour April & May 2012 27th April 2012 Valenciennes, France. TBA 28th April 2012 Cage-Club @ Bottrop, Germany, w/TRUPPENSTURM, BESTIAL RAIDS, THORYBOS 29th April 2012 Ghent, Belgium, TBA ...