Sabbat "Sabbatical EarlyearslaughT Shirt Series" June TS Out Now
Two sided plastisol printing on Gildan brand TS. The front design is taken from the layout mock-up for Sabbat's third 7″ entitled "Desecration," while the back design comes from an old issue of the F.E.T.U. Zine. Note that the design has none of the details cropped on the edges since it was taken from a pre-press mock up.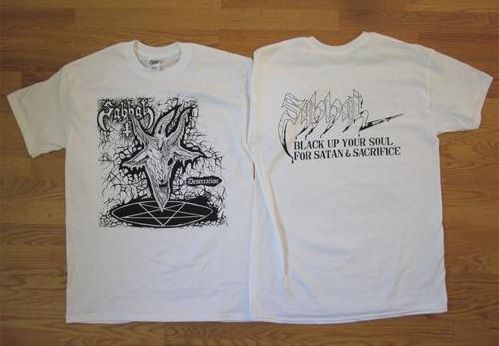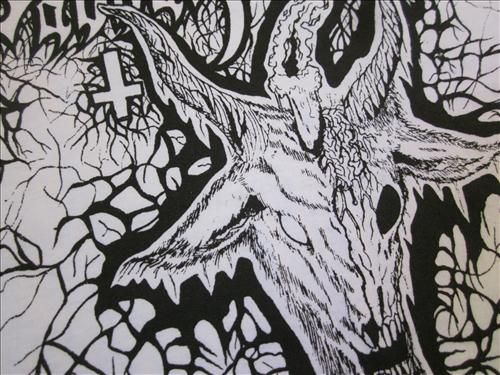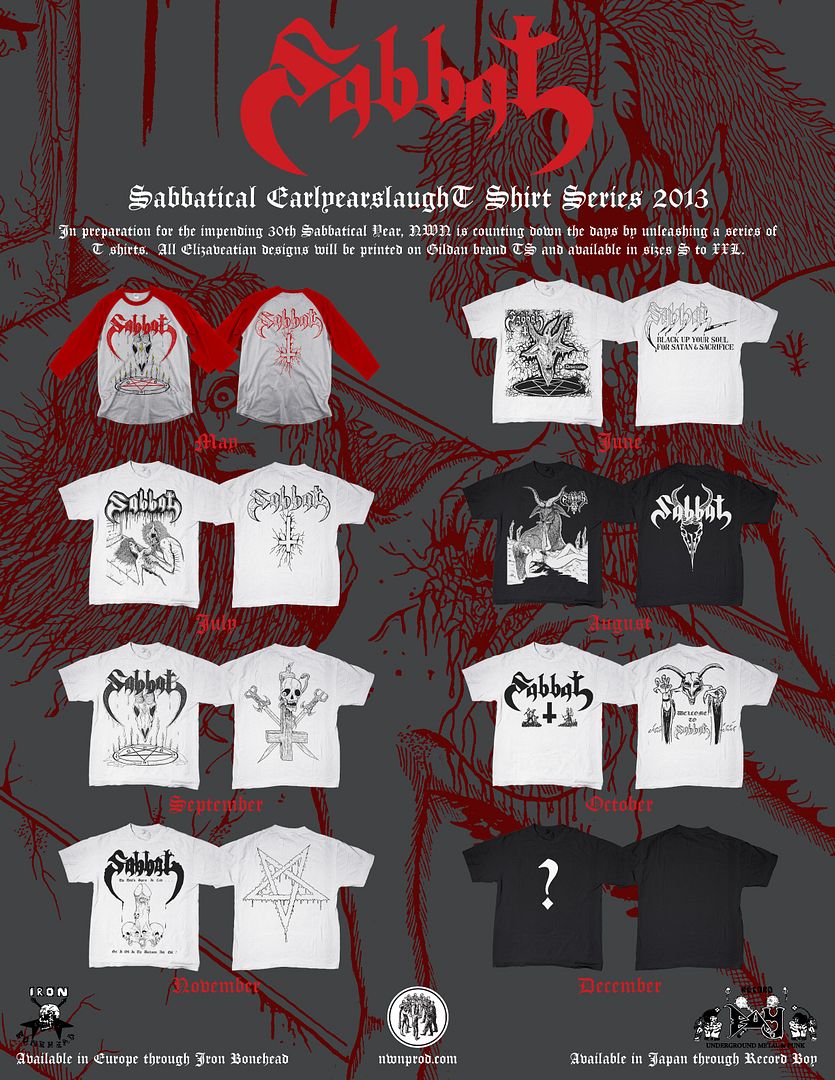 Printed in sizes S to XXL.
Click here to order.
Distributed in Europe by Iron Bonehead and in Japan by Record Boy.