Sabbat "Sabbatical EarlyearslaughT Shirt Series" July TS Out Now
Two sided plastisol ink printed Gildan brand TS. In preparation for the impending 30th Sabbatical year, NWN is counting down the days by unleashing a series of T Shirts. All Elizaveatian designs will be printed on Gildan brand TS and availabel in sizes S to XXL.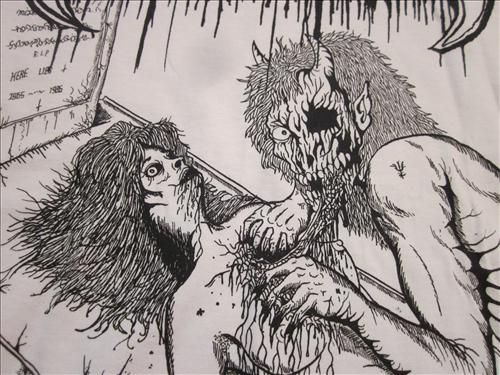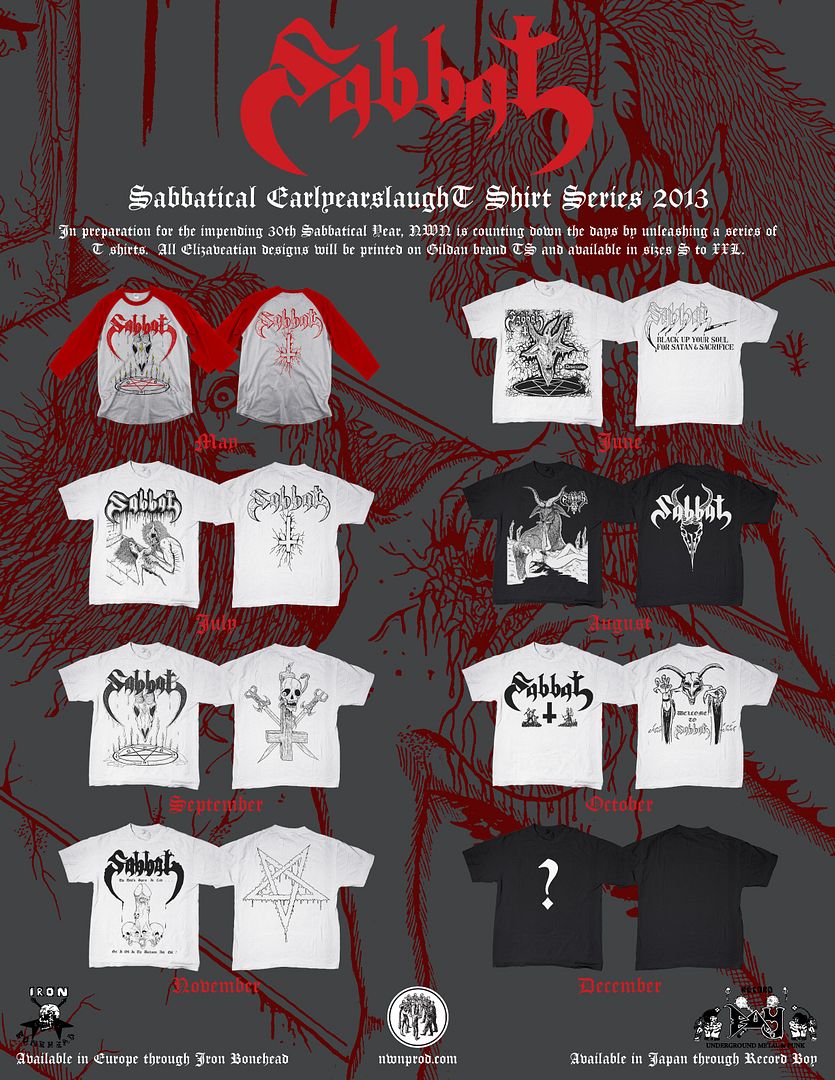 Printed in sizes S to XXL.
Click here to order.
Distributed in Europe by Iron Bonehead and in Japan by Record Boy.