Thou Art Lord "The Regal Pulse of Lucifer" LP Out Now
Thou Art Lord "The Regal Pulse of Lucifer" LP
ANTI-GOTH 248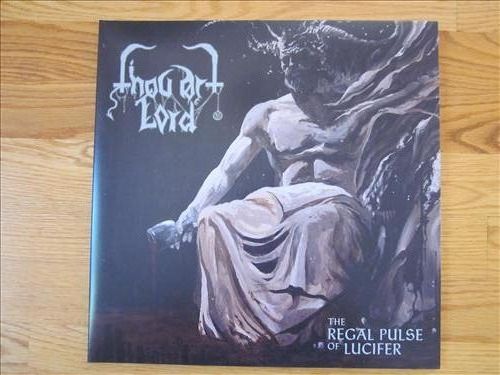 Regular version: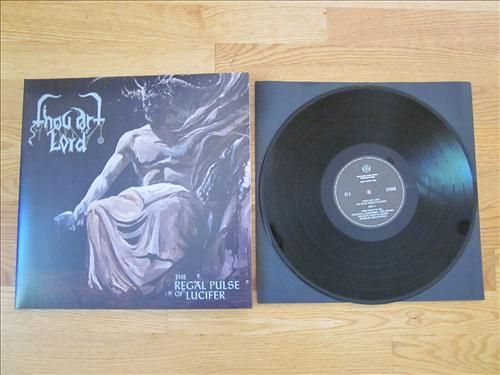 Gold Wholesale version limited to 100 pcs.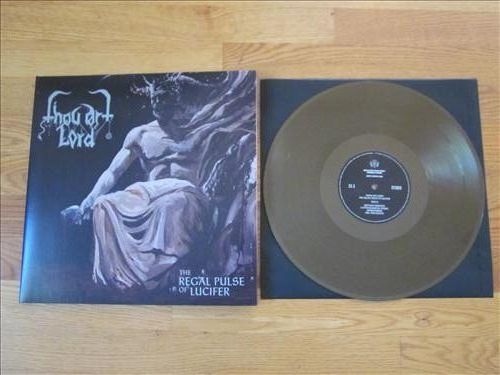 Red Die Hard version: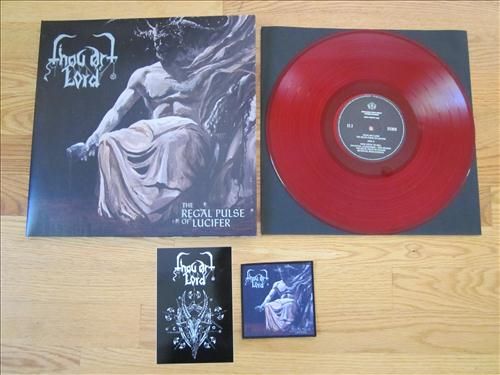 Die Hard sticker and patch: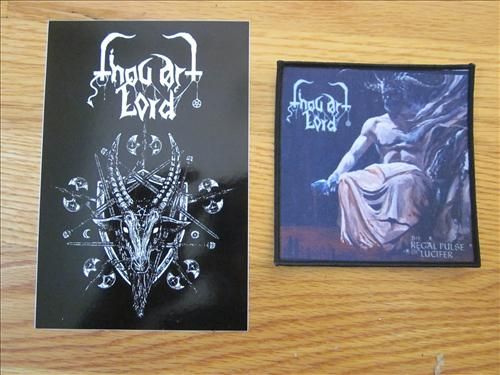 Over the past two decades, Thou Art Lord has released just a handful of albums. Veterans and pioneers of the Greek Black Metal scene, the current line up consists of members previously or currently involved in such seminal projects as Necromantia, Rotting Christ, Mortify, Nergal, and many others. On this new album, entitled "The Regal Pulse of Lucifer," Thou Art Lord resurrect the rich atmosphere and occult ideology for which the band has been heralded through the years. Indeed, this album may be the most archetypal Greek Black Metal album released by any band in many years. While it marks a return to form, "The Regal Pulse of Lucifer" also carries the band's legacy forward. Based upon melancholic guitar riffs, furious percussion, and macabre keyboards, the new Thou Art Lord sound is steeped in the tradition from which it is derived. Featuring artwork by Manuel Tinnemans and layout by TLMN, "The Regal Pulse of Lucifer" is also the most aesthetically complete work that Thou Art Lord has created in years with every element in perfect alignment.
-NINE STEPS TO HELL
-ΠΟΛΙΤΕΙΑ ΔΑΙΜΟΝΩΝ
-DAS MESSER
-THE REGAL PULSE OF LUCIFER
-ARTIFICIAL MALEVOLENCE
-JUSTICIA PROFANA
-L'EVANGELIUM DE DIABLE
-INFERNARIUM
-FIRE AND BLOOD
Line UP:
Gothmog (Soulskinner) – Vocals
The Magus (Necromantia/Rotting Christ) – Bass / Vocals
Necromayhem (Rotting Christ) – Guitars / Vocals
El- Guitars / Keys
Maelstrom – Drums
Wholesale is available at 10 copy increments. You will receive 5 gold and 5 black vinyl with each batch of 10. This offer is only available through the WebStore.