Kyrck CDs in stock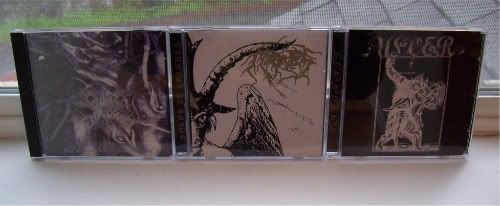 Click here to order the Manes CD
Click here to order the Ulver CD
Click here to order the Order of the Eibon Hand CD
Related Posts
Aqueous "fabric dye" black ink on ice grey Gildan brand TS. Available in sizes S to XL. Distributed in Europe by Iron Bonehead Productions. Click here to order.

Dimentianon "Collapse the Void" LP ANTI-GOTH 215 With their 2010 recording entitled "Collapse the Void," Dimentianon delivered their best work to date. Notwithstanding the fact that Dimentianon have been recording ...

In stock now: Pseudogod "Triumphus Serpentis Magni" MLP Official distribution in the US by NWN. This record consists of Pseudogod's part of the split with Blaze of Perdition plus exclusive ...