Kyrck CDs in stock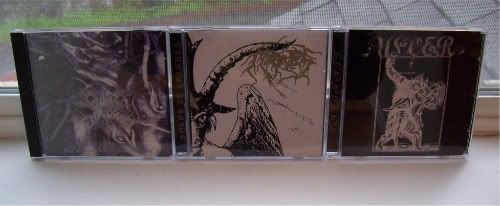 Click here to order the Manes CD
Click here to order the Ulver CD
Click here to order the Order of the Eibon Hand CD
Related Posts
"With a sun and a moon below. Black Sun. Black Moon." Thus we conspire to bring forth… NWN! PRODUCTIONS sealed a pact with DREADFUL RELIC to release thy LP version ...

Click on image to see more photos. The highly praised early 90′s Mexican black metal album is now available on vinyl format with proper packaging. Included are all album tracks ...

"Extermination Mass" is scheduled for its public premiere at a listening session on Saturday, November 5th, at the NWN! Festival Volume V in Berlin, Germany. An exclusive, limited vinyl version ...