Kyrck CDs in stock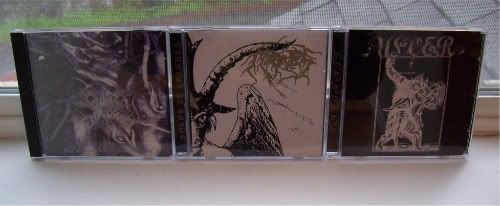 Click here to order the Manes CD
Click here to order the Ulver CD
Click here to order the Order of the Eibon Hand CD
Related Posts
StarGazer "A Merging to the Boundless" LP/CD and TS ANTI-GOTH 276 Regular Black Vinyl LP: Wholesale Clear Vinyl LP: Die Hard Gold Vinyl LP: Discharge white + aqueous gold ink ...

Satan "Into the Fire" LP+7″ Released by Buried by Time and Dust Records and officially distributed by NWN! Every self respecting metal head knows and recognizes the ultra classic of ...

NWN and Ross Bay Cult is proud to excavate one of the lost treasures of early 90′s Bestial Black Metal. Behold the rise of the Antichrist! Antichrist "Sacrament of Blood" ...