Kyrck CDs in stock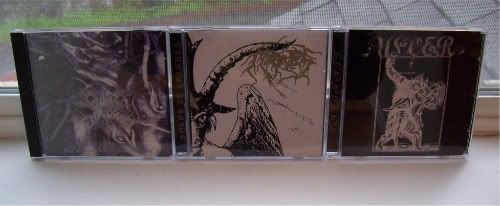 Click here to order the Manes CD
Click here to order the Ulver CD
Click here to order the Order of the Eibon Hand CD
Related Posts
Pseudogod "Illusion of Salvation" Hooded Sweatshirt Available in Sizes Small to XXL. Plastisol printing on Gildan brand HSW. Front: Back: Both Arms: Both Sides of Hood: Detail of Front: Detail ...

Harvest Gulgaltha "I" MLP ANTI-GOTH 264 (Description by J. Campbell) Harvest Gulgaltha emerged in 2012 from the murky void of the United States Black/Death scene delivering an unassuming, yet mesmerizing ...

MARTIRE is currently busy finishing up the long anticipated 1st album "Brutal Legions of the Apocalypse" to be releaed on NWN. The following attacks will be punished onto 24 Analogue ...