Kyrck CDs in stock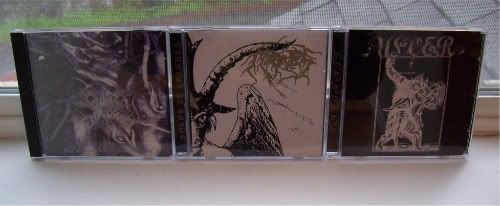 Click here to order the Manes CD
Click here to order the Ulver CD
Click here to order the Order of the Eibon Hand CD
Related Posts
Morbosidad "Muerte de Cristo en Golgota" CD ANTI-GOTH 241 This year marks the 20th anniversary of the plague known as Morbosidad. Since then, Tomas Stench, guided by his depraved impulses, ...

All versions back in stock! Death Worship "Extermination Mass" MLP/MC/CD/Digital ANTI-GOTH 331 Vinyl: Regular Black Vinyl: Wholesale Red Vinyl: Die Hard Bone White Vinyl: CD: MC: (Description by C. Conrad) ...

Off white cream and orange aqueous ink printing on Gildan brand TS. Available in sizes S to XXL while supply lasts. Officially licensed from TPL Records Sweden in preparation for ...