Kyrck CDs in stock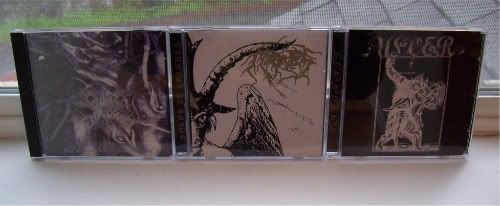 Click here to order the Manes CD
Click here to order the Ulver CD
Click here to order the Order of the Eibon Hand CD
Related Posts
Facebook Events Saturday, March 12, 2016 at 5:00pm in UTC+02. Vilnius, Lithuania. MEFITIC (black death occultist metal, Italy) AOSOTH (deadly black metal, France) INFERNAL WAR (sadistic black/death, Poland) QRIXKUOR (surreal ...

Morbosidad "Profana la Cruz del Nazareno" LP ANTI-GOTH 101 Click on image to see more photos. Despues de casi 5 anos de silencio total, las legiones bestiales han resurgido. On ...

Sabbat "Logo" Zip Hoodie Plastisol printing on black 80% Cotton, 20% Polyester "No Name" brand zip up hoodies. These are the same ones used previously for Conqueror and Revenge hoods. ...