Kyrck CDs in stock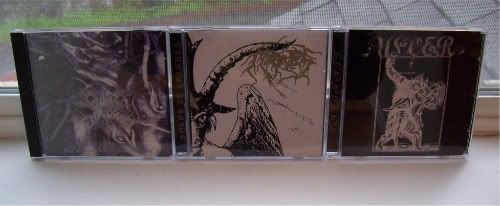 Click here to order the Manes CD
Click here to order the Ulver CD
Click here to order the Order of the Eibon Hand CD
Related Posts
Sabbat "livEvil" 2xDVD set + Gezol Notebook Reproduction Zine ANTI-GOTH 222 (Description by J. Campbell) In conjunction with the release of the massive "Sabbatical Earlyearslaught" box set, NWN! is also ...

4″ woven patch: 36″ cloth tapestry: This EP was the final stepping stone in Sabbat's career before they were finally able to record a full length album after 6 years ...

Ignivomous "Contragenesis" LP ANTI-GOTH 213 Die Hard version: Wholesale version: Click on images to see more photos. (Description by J. Campbell) Ignivomous was among the first of many recent bands ...