Kyrck CDs in stock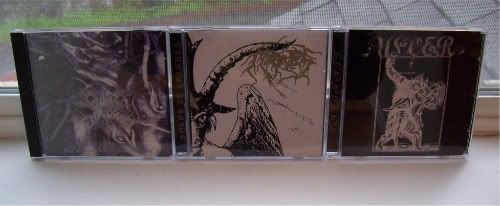 Click here to order the Manes CD
Click here to order the Ulver CD
Click here to order the Order of the Eibon Hand CD
Related Posts
I bought my friend's demo collection recently and started to comb through them, selling off stuff that I have doubles of, and stuff I don't need. All demos are 100% ...

Chris Moyen's Thorn Cross: Black Ink & Metal Book + Incantation/Archgoat "Reh/Live 1990 + Jesus Spawn Demo" LP 2nd Pressing ANTI-GOTH 251 Second pressing of 500 copies with black vinyl ...

Newest Iron Bonehead releases in stock now: A.M.S.G. (Canada) " The Principle Of Evil Becomes The Ideal Of The Promethean" 12″MLP – 300g Jacket With Gloos Varnish – 140g Black ...