Kyrck CDs in stock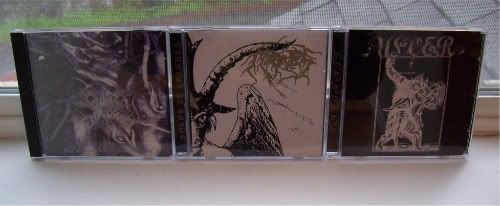 Click here to order the Manes CD
Click here to order the Ulver CD
Click here to order the Order of the Eibon Hand CD
Related Posts
Prosanctus Inferi "Carnivorous Womb" Hooded Sweatshirt and T Shirt HSW front and back: HSW sleeve detail: HSW hood detail: Front, back, sleeves, hood prints on Gildan brand hoods. Available in ...

VON "Satanic Blood Angel" Die Hard Double Picture LPs ANTI-GOTH 011 The definitive double picture disk die hard version of the Black Metal milestone is now available. This version includes ...

USURPATION CODEX Tour February MMXIII Fri Feb 8th – PORTLAND, OR @Ash St. Saloon w/Pleasure Cross, Sempiternal Dusk Sat Feb 9Th – SEATTLE WA @Black Lodge w/Anhedonist, Radioactive Vomit Sun ...