Sabbat "Sabbatical EarlyearslaughT Shirt Series" Sept. TS and May TS Reprint Out Now
In preparation for the impending 30th Sabbatical year, NWN is counting down the days by unleashing a series of T Shirts. All Elizaveatian designs will be printed on Gildan brand TS and availabel in sizes S to XXL.
Printed in sizes S to XXL. Distributed in Europe by Iron Bonehead and in Japan by Record Boy.
Black Sept. TS (Two sided discharge ink printed Gildan brand black TS):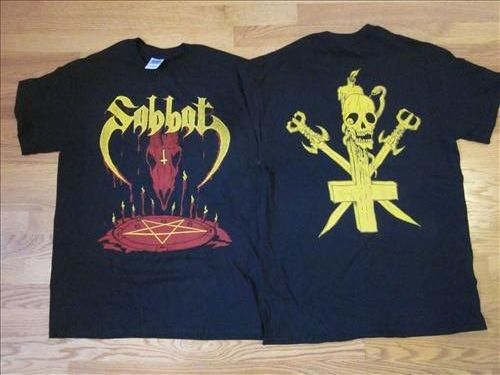 Black Sept. TS Detail: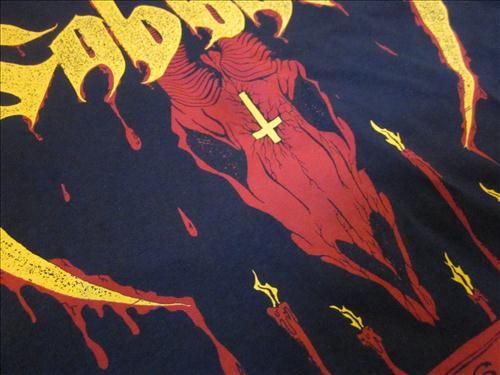 White Sept. TS (Two sided plastisol ink printed Gildan brand White TS):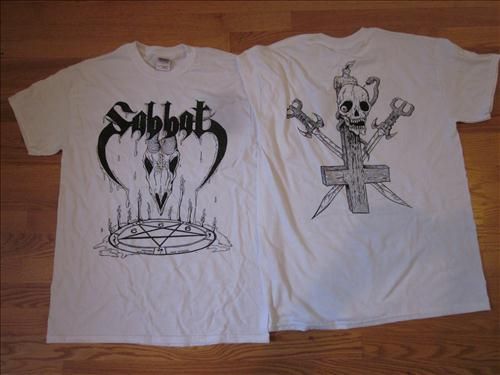 White Sept. TS Detail: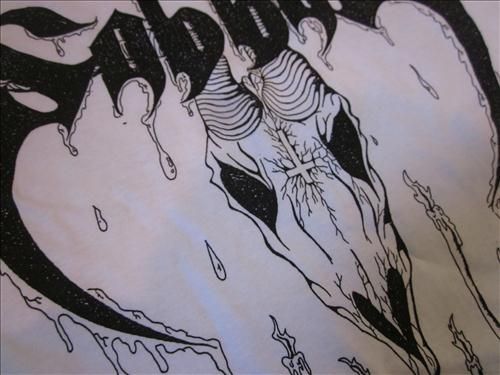 May Raglan TS Reprint (Plastisol printing on raglan TS):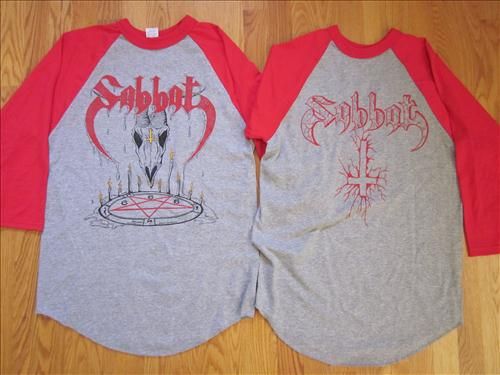 May Raglan TS Detail: