Sabbat "Sabbatical EarlyearslaughT Shirt Series" Nov. TS and "1984 Logo" TS Out Now
Sabbat "Sabbatical EarlyearslaughT Shirt Series" November TS
In preparation for the impending 30th Sabbatical year, NWN is counting down the days by unleashing a series of T Shirts. All Elizaveatian designs will be printed on Gildan brand TS.
Black plastisol ink on off-white cum colored Gildan brand TS. Available in sizes S to XL.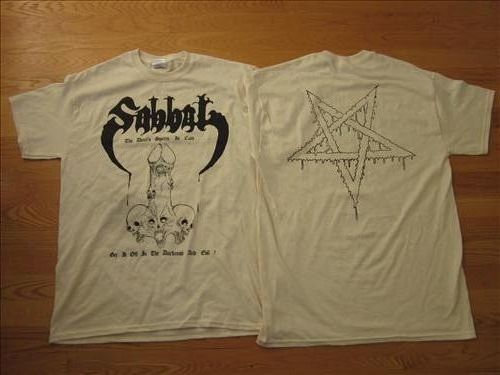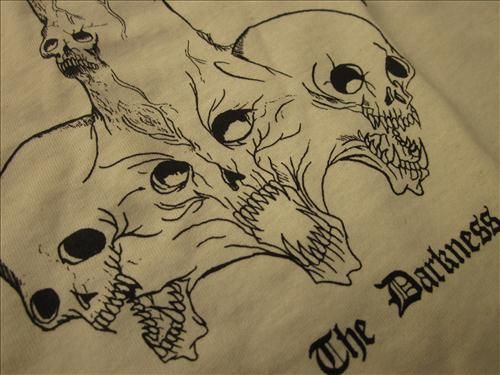 Sabbat "1984 Logo" TS
Before the iconic Sabbat logo was drawn by Elizaveat in 1985, this primitive logo had been drawn by Gezol himself and used on early flyers and stage banner. You can see this banner in one of the photos in the upcoming Sabbatical Earlyears boxset book. The logo itself actually reads Sabbato; a literal phonetic or romaji version of the band name.
Plastisol ink printed heather grey + black cuffs and neck ringer shirt. Available in sizes S to XL.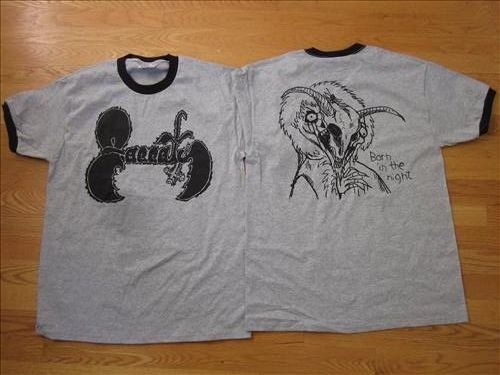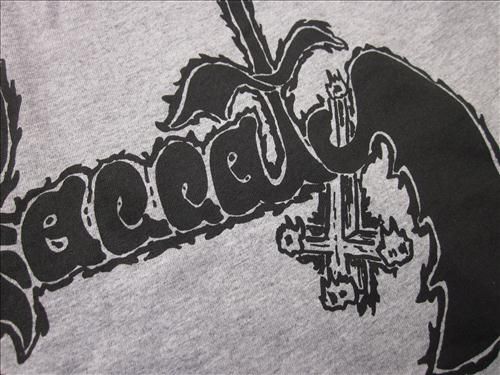 Distributed in Europe by Iron Bonehead, and in Japan by Record Boy.