Villains "Getting Crazy" T-Shirt Out Now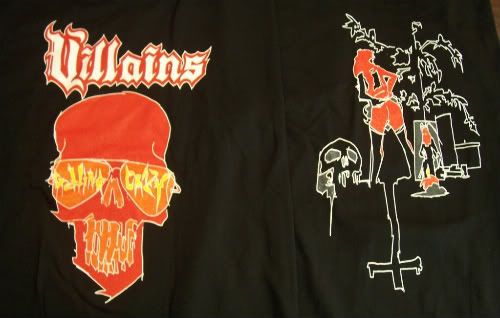 Available in sizes Medium, Large and XL.
Related Posts
Bestial Raids (Poland) "Prime Evil Damnation" ANTI-GOTH 197 Click on images to see more photos. (Description by J. Campbell) Over the past decade the stream of so called "Bestial Black/Death" ...

In preparation for the impending 30th Sabbatical year, NWN is counting down the days by unleashing a series of T Shirts. All Elizaveatian designs will be printed on Gildan brand ...

Woven cloth patches. Officially licensed from the band. Click here to order.