Villains "Getting Crazy" T-Shirt Out Now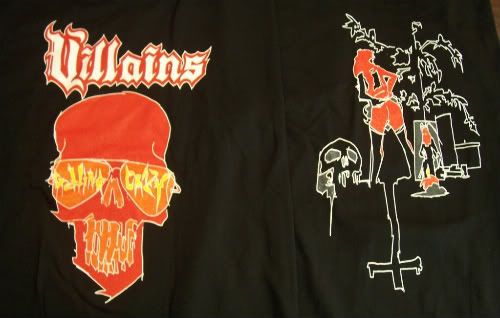 Available in sizes Medium, Large and XL.
Related Posts
Classic NWOBHM release is finally available with the proper treatment courtesy of High Roller Records Germany. DEMON PACT – Released From Hell LP HRR 104, limited to 750 copies, 12 ...

Death's Black Descent II: Obliteration (Nor) / Lvcifyre (UK) / Demonomancy (It) live in Thessaloniki 16/05/2015 at Eightball club with special guests The Psalm (Gr) & Athens 17/05/2015 at AN ...

Here's the updated list of stuff at press now in general order in which I expect them to come back. -Blasphemophagher "Nuclear Empire of Apocalypse" Full Color TS -Blasphemophagher "…For ...