Villains "Getting Crazy" T-Shirt Out Now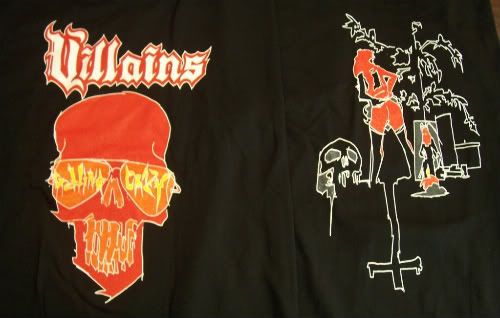 Available in sizes Medium, Large and XL.
Related Posts
"Brazilian ritual" – second attack!! Bands: Grave Desecrator (BRA), Impurity (BRA), Black Witchery (USA) and Archgoat (FIN) Place: Hangar 110 ( Rua Rodolfo Miranda,110 – Sao Paulo – SP – ...

Click on image above to see photos. Inquisition "Anxious Death/Forever Under" Double LP Anti-Goth 042 Inquisition "Anxious Death/Forever Under" CD Anti-Goth 042. Not many know that Inquisition was based out ...

Morbosidad "Muerte de Cristo en Golgota" LP ANTI-GOTH 241 Front cover: Back cover: Gatefold spread: Insert front: Insert back: Regular version: Die Hard version: Sticker: 36″x36″ Tapestry: Band version limited ...