Villains "Getting Crazy" T-Shirt Out Now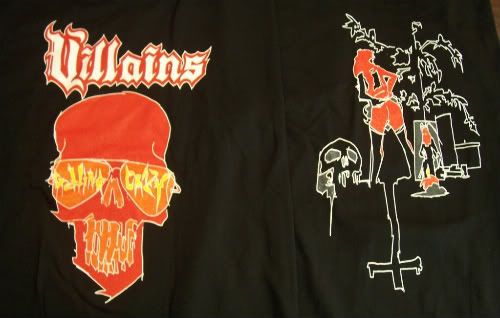 Available in sizes Medium, Large and XL.
Related Posts
Official Order From Chaos long sleeve shirt printed on 100% cotton high quality shirts in gold and white ink. Front, back and left sleeve print. Available in sizes M, L ...

Click on image to see more photos. Barbatos / Incriminated Split 5″ ANTI-GOTH 051 This release is the first of its kind. It includes two one-sided 5" discs on a ...

Ignivomous "Contragenesis" CD ANTI-GOTH 213 Description by J. Campbell Ignivomous was among the first of many recent bands to breathe cold morbid breath into the decrepit form of dark and ...