Villains "Getting Crazy" T-Shirt Out Now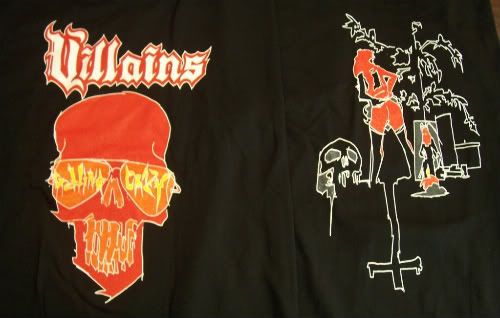 Available in sizes Medium, Large and XL.
Related Posts
SWARþ "Omines Pestilentiae" Gatefold Double 12″LP + 8 Page Booklet – 350gsm Gatefold Jacket With Matt Varnish & Inside Flooded In Black – 2x 140g Black Vinyl – 8 Page ...

Two color discharge ink printing on the front and one color discharge ink printing on the back. Gilden brand dark red (darker than the one included in the boxset) 100% ...

Prosanctus Inferi "Noctambulous Jaws Within Sempiternal Night" CD ANTI-GOTH 244 Prosanctus Inferi's 2nd full length album births forth 8 new beasts of pulsating and nightmarish black death metal. Tremendously violent ...