Villains "Getting Crazy" T-Shirt Out Now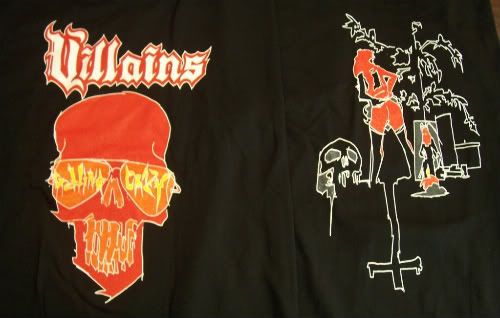 Available in sizes Medium, Large and XL.
Related Posts
Abigail "Black Metal Yakuza" T-Shirt Infernus of Gorgoroth modeling the original Abigail TS in the early 90′s. Necrofago "Brutal Mutilation" T-Shirt Discharge ink printed Fruit of the Loom TS in ...

Die Hard version on colored vinyl with patch and sticker is now available . Click here to order.

Metaleros Germany still has 25 copies of the long sold out picture disk available. Google their website and order before they're all gone!