Villains "Getting Crazy" T-Shirt Out Now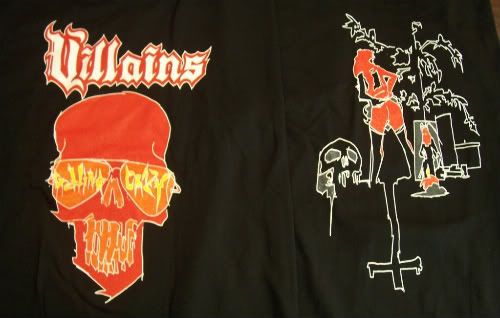 Available in sizes Medium, Large and XL.
Related Posts
NUCLEAR WAR NOW! FESTIVAL VOL. III November 8th, 9th, 10th 2012 Berlin Germany 11/8: Blackland Club Abigail Bunkur Perversor Vanhelgd Demonomancy 11/9 and 11/10 : Postbahnhof-Fritzckub 11/9 Rotting Christ Ares ...

Masacre "Metal Medallo Attack" LP ANTI-GOTH 203 Click on images to see more photos. Side A: 1. Sangrienta Muerte 2. Mórbida Implosión* 3. Decadencia* 4. Sarcasmo Divino Tracks 1-3 from ...

V/A "Nuclear War Now! Volume I" CD ANTI-GOTH 137 This compilation was originally released at the NWN Fest in Berlin on November 13th and 14th on vinyl, now available on ...