Villains "Getting Crazy" T-Shirt Out Now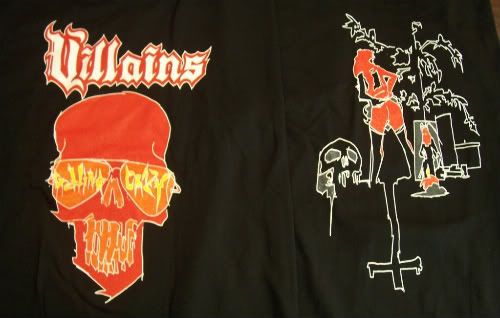 Available in sizes Medium, Large and XL.
Related Posts
"Brazilian ritual" – second attack!! Bands: Grave Desecrator (BRA), Impurity (BRA), Black Witchery (USA) and Archgoat (FIN) Place: Hangar 110 ( Rua Rodolfo Miranda,110 – Sao Paulo – SP – ...

Ares Kingdom "Veneration" CD ANTI-GOTH 211 In 2009 Ares Kingdom began working out a cover of "Die By Power" by Slaughter Lord. Showing his support for this endeavor, former Slaughter ...

Witchfinder General "Buried Amongst the Ruins" LP+7″ ANTI-GOTH 075 / DUST 002 Released with Buried By Time and Dust Records Click on the image to see more photos. There is ...