Villains "Getting Crazy" T-Shirt Out Now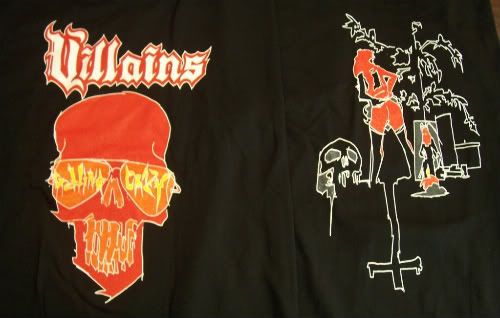 Available in sizes Medium, Large and XL.
Related Posts
Sabbat "Sabbatical EarlyearslaughT Shirt Series" November TS In preparation for the impending 30th Sabbatical year, NWN is counting down the days by unleashing a series of T Shirts. All Elizaveatian ...

-V/A Outbreak of Evil Volume III 7″ Out Now! The thrashing death compilation is back with exclusive tracks from Gravewurm (USA), Grippiud (OZ), Nailgunner (Fin) and Evil Angel (Fin). Production ...

(Description by C. Conrad) In May of 1989, Sabbat returned to the stage after a live-performance hiatus of approximately twenty months, but it was with a significantly different lineup than ...