Villains "Getting Crazy" T-Shirt Out Now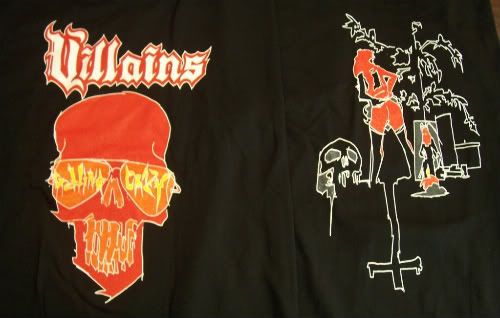 Available in sizes Medium, Large and XL.
Related Posts
Now available from the NWN E Store: Death Yell "Morbid Rites" Double LP ANTI-GOTH 056 Die Hard clored vinyl version limited to 300 copies with patch and sticker. Click on ...

Chris Moyen's Thorn Cross: Black Ink & Metal Book + Incantation/Archgoat "Reh/Live 1990 + Jesus Spawn Demo" LP ANTI-GOTH 251 NWN! Productions is proud to announce the impending release of ...

Damnation "Speed Anarchy" LP ANTI-GOTH 154 Click on images to see more photos. Damnation emerged in the mid-1980's Canadian Speed/Death Metal scene and released a series of four demos between ...