Villains "Getting Crazy" T-Shirt Out Now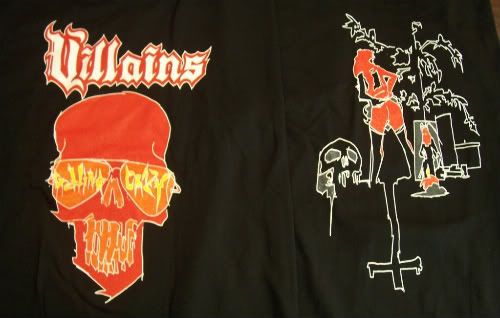 Available in sizes Medium, Large and XL.
Related Posts
Two color print of Josh Mcalear's artwork from the band's most recent demo on the front and one color on the back. Either black or white Gildan brand TS. Available ...

12″ faux logo patch limited to 100 pcs. Click here to order.

Snakepit Magazine #18 + Savage Grace "Demo 83″ 7″ ANTI-GOTH 144 Click on image to see more photos. Snakepit returns with a vengeance… and a colored cover ! Issue 18 ...