Villains "Getting Crazy" T-Shirt Out Now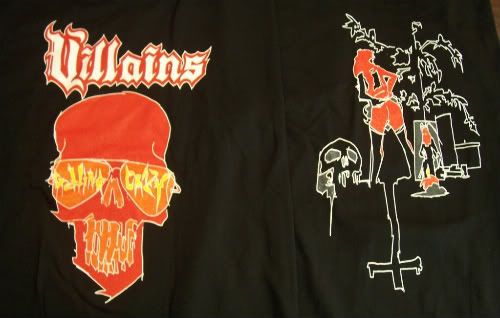 Available in sizes Medium, Large and XL.
Related Posts
Infra "Initiation on the Ordeals of Lower Vibrations" 7″ ANTI-GOTH 278 (Description by C. Conrad) 2015 increasingly promises to be another prolific year, as Nuclear War Now! proudly announces the ...

Bone Awl "Not For Our Feet" LP out now A 9-song mini album originally released on cassette (ANTI-GOTH 029) rematerializes on vinyl with new artwork. For those familiar, this is ...

Embrace of Thorns "Atonement Ritual" CD ANTI-GOTH 121 The digital version is now available for lazy people. Click here to order.