Villains "Getting Crazy" T-Shirt Out Now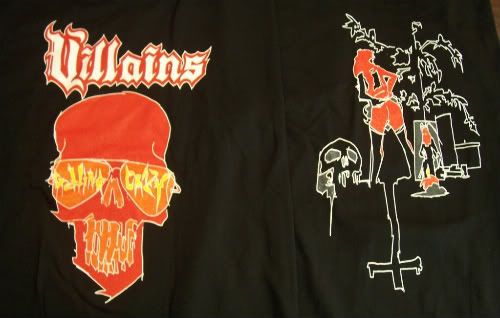 Available in sizes Medium, Large and XL.
Related Posts
I'm now brokering for a patch factory and offering this service to anyone who wants to get patches made. I've actually been doing this for about a year now for ...

Death's Black Descent II: Obliteration (Nor) / Lvcifyre (UK) / Demonomancy (It) live in Thessaloniki 16/05/2015 at Eightball club with special guests The Psalm (Gr) & Athens 17/05/2015 at AN ...

All Mystifier orders were sent out as of yesterday. Small and XXL die hards are still in stock.