Villains "Getting Crazy" T-Shirt Out Now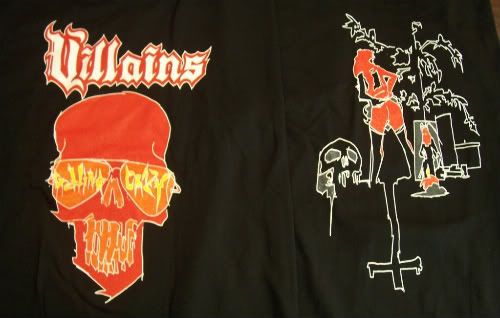 Available in sizes Medium, Large and XL.
Related Posts
Faustcoven "Hellfire and Funeral Bells" CD ANTI-GOTH 214 The release schedule of Norway's Faustcoven is as slow and deliberate as the band's music. It has been nearly four years since ...

Reprint with the logo, title and cross in red. All discharge ink printed on Gildan brand T shirts. Available in sizes S to XXL. Click here to order.

Vatra i Sumpor – First Issue ANTI-GOTH 237 Click on images to see more photos. Featuring extensive interviews with Proclamation, Black Majesty, Ysengrin, and Satan's Satyrs, alongside a fair amount ...