Villains "Getting Crazy" T-Shirt Out Now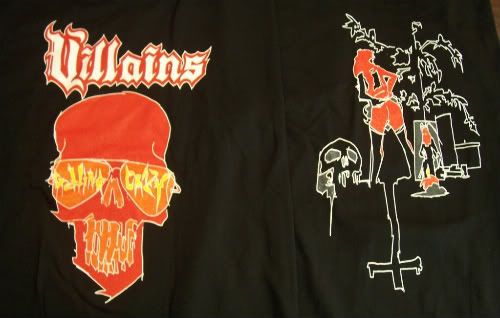 Available in sizes Medium, Large and XL.
Related Posts
Cremation "Black Death Cult" CD ANTI-GOTH 134 Pre-Conqueror/Revenge Satanic death metal with J. Read on drums. Contains the Demos "Pire Gah Hoath Raclir Od Lalpor" 1993, "Hail The Rise of ...

Sect Pig "Self Reversed" MCD ANTI-GOTH 287 (Description by C. Conrad) With its second MLP entitled "Self Reversed," the enigmatic entity known as Sect Pig continues in the same depraved ...

NB-604 "One Day of Psychopatmetal in Hell" MLP Released by Deathrash Armageddon and distributed in the US By NWN. South American black metal demo reissued on vinyl as one sided ...