Villains "Getting Crazy" T-Shirt Out Now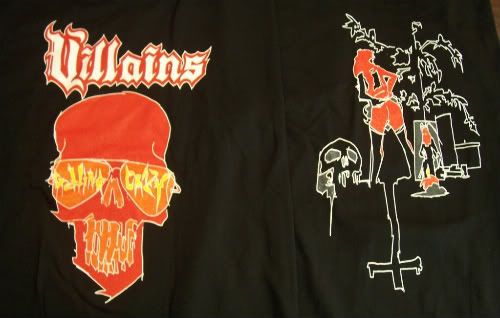 Available in sizes Medium, Large and XL.
Related Posts
Just a reminder that I still have some of these killer Sabbat tapestries in stock. High quality sublimation printed 36″ cloth tapestries with metal rivets at the top two corners. ...

Antediluvian / Adversarial Split CD ANTI-GOTH 223 Antediluvian / Adversarial split by Antediluvian / Adversarial This split LP is much more than merely two bands each taking up a side ...

Brain Dead "Live Demo 1991″ MLP ANTI-GOTH 114 Click on image to see more photos. While many, if not most, bands feign hatred and contempt to fit in with current ...