Sabbat "The Devil's Sperm is Cold…" Patch, Tapestry and TS Out Now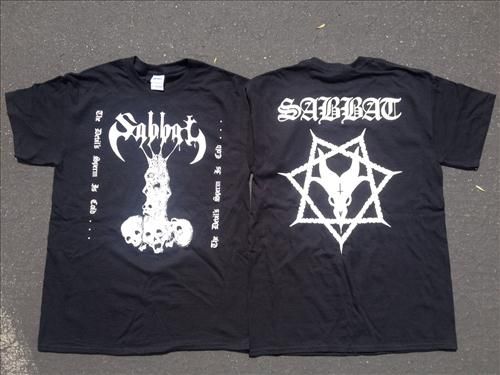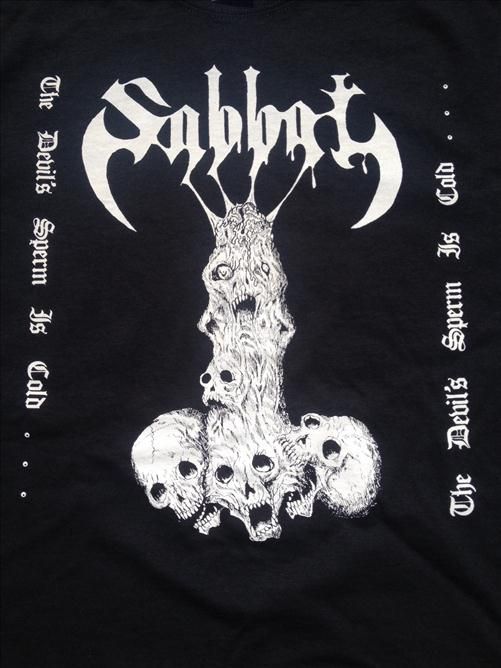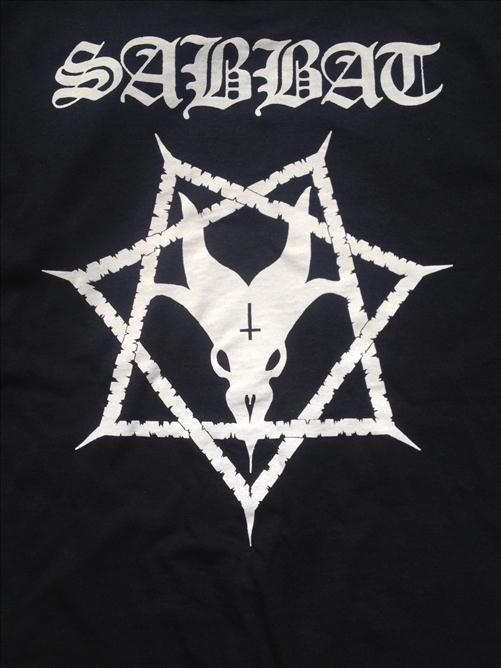 4″ woven patch: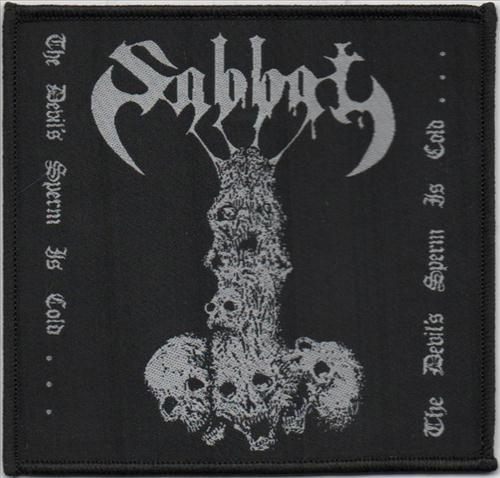 36″ cloth tapestry: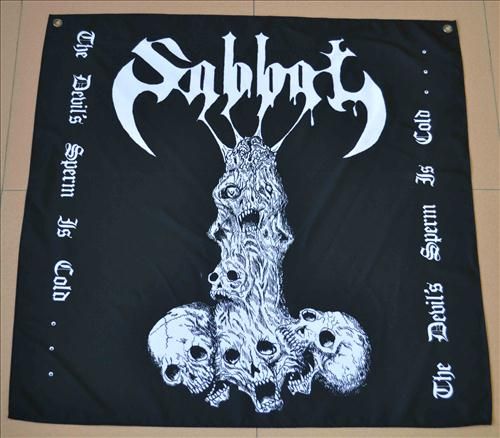 The 4th 7″ released by Gezol's own Evil Records was released during their hiatus. Sabbat managed to play one gig in 1989 with a special line up that consisted of Possessed Hammer and Baraveat. Perhaps this gig was enough to energize Gezol to record their debut album the following year?
T Shirts are discharge ink printed Gildan brand shirts. Available in sizes S to XL.
It is now the 30th Sabbatical year! NWN is celebrating this special year by unleashing a new series of high quality Sabbat merchandise. All Elizaveatian designs are printed on Gildan brand TS and available in sizes S to XL. Distributed in Europe by Iron Bonehead, and in Japan by Record Boy.
Save $6 by buying all three together!