Sabbat "The Seven Deadly Sins" Patch, Tapestry and TS Out Now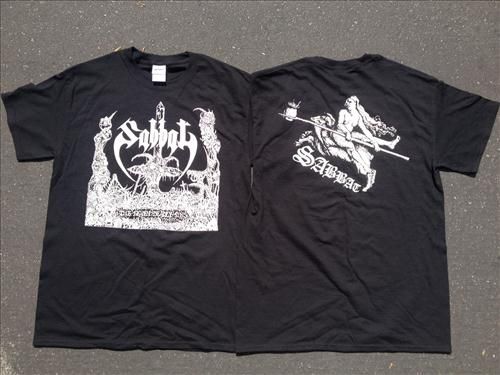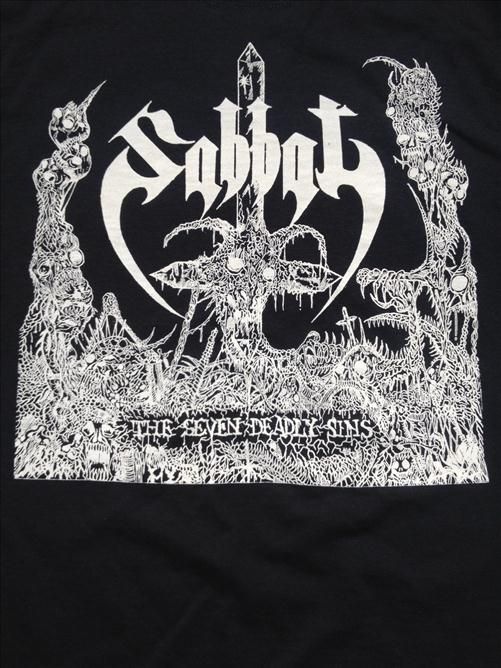 4″ woven patch:


36″ cloth tapestry:

This EP was the final stepping stone in Sabbat's career before they were finally able to record a full length album after 6 years of existence. Also, by 1990 they had established a good international network of Sabbatical fans who were helping to distribute the 7″ outside of Japan. As such, "The Seven Deadly Sins" was probably the most widely spread of the early 7″s.
T Shirts are discharge ink printed Gildan brand shirts. Available in sizes S to XL.
It is now the 30th Sabbatical year! NWN is celebrating this special year by unleashing a new series of high quality Sabbat merchandise. All Elizaveatian designs are printed on Gildan brand TS and available in sizes S to XL. Distributed in Europe by Iron Bonehead, and in Japan by Record Boy.
Save $6 by buying all three together!