VON "Satanic Blood Angel" Double LP and CD Out Now!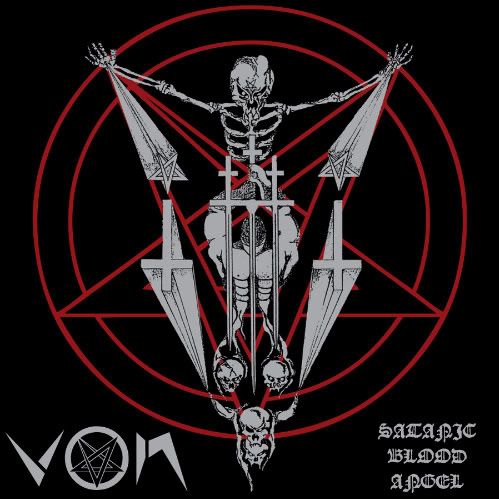 Click to see more photos.
VON "Satanic Blood Angel" Double LP and CD
ANTI-GOTH 011
Repress of one of the most influential and essential black metal recordings are now available again on vinyl and CD. This time with reverseboard printed gatefold jacket and A2 poster for the vinyl version. The CD version comes with 20 page booklet with lyrics and liner notes.
The Die Hard double picture disk version with triple gatefold jacket, A2 poster, booklet, sticker and back patch will be in stock next week. European maniacs can order both versions from High Roller Records in Germany. High Roller is the official distributor for this release in Europe.
Wholesale rates are available for both formats. Vinyl wholesale starts at 10 copies minimum and will include 5 colored vinyl copies for every 10 purchased. Colored vinyl version is limited to 200 copies. This only applies to direct wholesale from NWN. Ebullition will carry the black vinyl version only.
Regular DLP is now sold out from NWN. Die Hards will arrive next week.
Click here to order the CD version.