Pseudogod 12″ Faux Leather Patch Out Now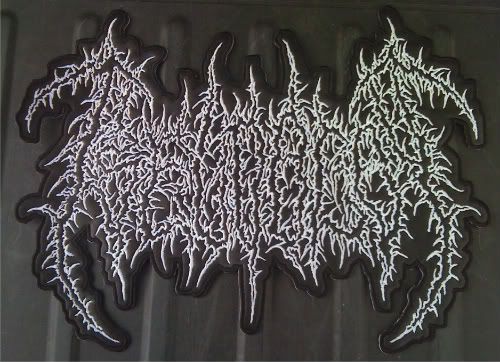 High quality 12″ embroidered shaped logo patch.
Related Posts
Front, back, both arms and both sides of the hood printed with either grey or purple plastisol ink on Gildan brand HSW. These fit to size so you don't have ...

Abigail "Sweet Baby Metal Slut" LP ANTI-GOTH 130 Click on image to see more photos. Abigail have returned with their fourth album. Entitled "Sweet Baby Metal Slut," this album continues ...

Divine Eve "Upon the Ashes Scorn the World" LP Released by Iron Tyrant Italy Officially distributed in North America by NWN From Voices From the Darkside webzine: Although death metal ...