Pseudogod 12″ Faux Leather Patch Out Now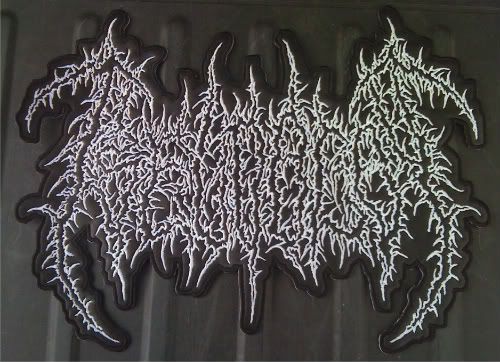 High quality 12″ embroidered shaped logo patch.
Related Posts
Morbosidad "Profana la Cruz del Nazareno" LP ANTI-GOTH 101 Click on image to see more photos. Despues de casi 5 anos de silencio total, las legiones bestiales han resurgido. On ...

Poster artwork by Josh Mcalear. A2 version of this poster will come with the upcoming Abigail LP.

Roughly translated from www.electricrequiem.com (Written by Manolis Pappas) "…after a while we watched Dead Congregation setting up their gear, getting ready to give sound to the massacre they had prepared. ...