Pseudogod 12″ Faux Leather Patch Out Now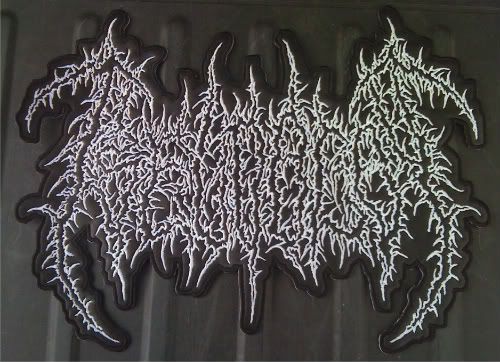 High quality 12″ embroidered shaped logo patch.
Related Posts
One of the best logos in the history of black metal. 13″ embroidered patch on faux leather material. Click here to order.

NEW! Revenge "A.B.R. Gasmask" Red Tank Top Black aqueous ink printing on cardinal red Gildan brand Tank Top. Available in sizes M to XL. NEW! Revenge "Attack.Blood.Revenge" Black Tank Top ...

Anatomia "Decaying in Obscurity" CD ANTI-GOTH 224 Contorted and anguished. Blissed-out and serene. Spasmodic impulses forcing irregular lurches and twitches. There are infinite shades and varieties of death, and yet ...