Pseudogod 12″ Faux Leather Patch Out Now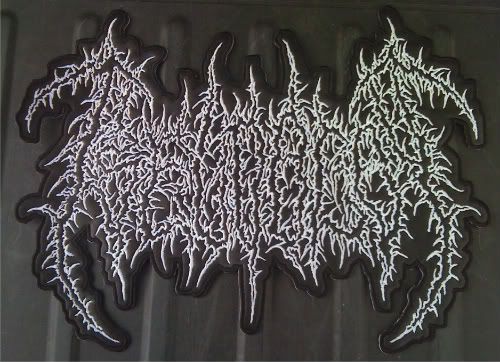 High quality 12″ embroidered shaped logo patch.
Related Posts
White discharge ink and silver aqueous ink on the front and silver ink on the back. Printed on Gildan brand TS and available in sizes S to XL. Distributed in ...

Sect Pig "Self Reversed" MCD ANTI-GOTH 287 (Description by C. Conrad) With its second MLP entitled "Self Reversed," the enigmatic entity known as Sect Pig continues in the same depraved ...

The Bay Area kings of all things old and heavy metal are back with three new releases. Street Child "Street Child" LP The Wizar'd "Pathways Into Darkness" LP Solstice "New ...