Pseudogod 12″ Faux Leather Patch Out Now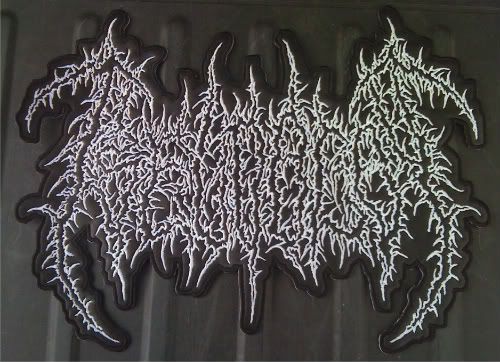 High quality 12″ embroidered shaped logo patch.
Related Posts
Released by Silcharde Records and distributed by NWN!: Akhkharu "Celebratum" CD Rite 004 Highly enigmatic, Aeonic dark ritual ambient sound sculptures of a spiritually disturbing nature. An audial ceremonial ritual ...

Bone Awl "Bowing Heads" MLP Iron Tyrant Italy release. Officially distributed in the USA by NWN. Vinyl version of the cassette EP from 2010. A dedication to work still remains, ...

Metalucifer "Heavy Metal Bulldozer" Die Hard 2xDLP+DVD 2nd Press ANTI-GOTH 165 Repress on bulldozer colored splattered vinyl with an updated patch design. (Description by J. Campbell) At this point, the ...