Pseudogod 12″ Faux Leather Patch Out Now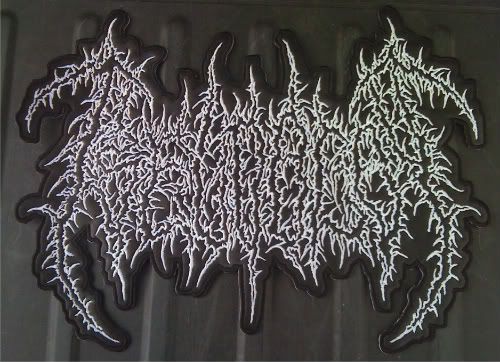 High quality 12″ embroidered shaped logo patch.
Related Posts
Sadistik Exekution "30 Years of Agonizing the Dead" LP/LP+7″ ANTI-GOTH 293 Regular black vinyl LP: Wholesale purple vinyl LP: Die Hard gold vinyl LP+7″: One of the most vile and ...

Click on image to see more photos Villains "Drenched in the Poisons" LP ANTI-GOTH 068 From the bowels of New York, Villains spews forth one of the most solid and ...

Kerasphorus "Necronaut" 12" ANTI-GOTH 182 Click on image to see more photos. Kerasphorus commanded our attention with its uniquely hostile and innovative approach displayed on the "Cloven Hooves at the ...