Pseudogod 12″ Faux Leather Patch Out Now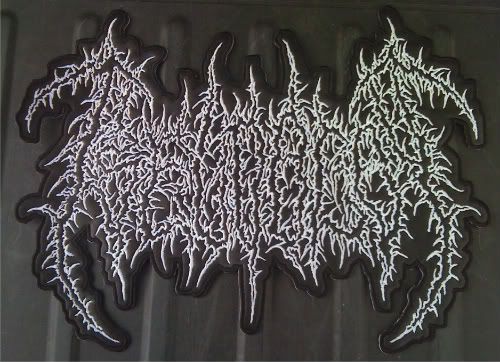 High quality 12″ embroidered shaped logo patch.
Related Posts
Goatlord "Demo '87 / Reh '88″ DLP ANTI-GOTH 286 Regular black vinyl: Wholesale green vinyl (sold in increments of 5 black and 5 green): Die Hard white vinyl: In 1985, ...

Pneuma Hagion "Trinity I" Demo ANTI-GOTH 298 (Description by C. Conrad) "Holy Spirit," as it is defined in the Christian New Testament and thus more commonly understood in contemporary society, ...

Morbosidad "Muerte de Cristo en Golgota" CD ANTI-GOTH 241 This year marks the 20th anniversary of the plague known as Morbosidad. Since then, Tomas Stench, guided by his depraved impulses, ...