Pseudogod 12″ Faux Leather Patch Out Now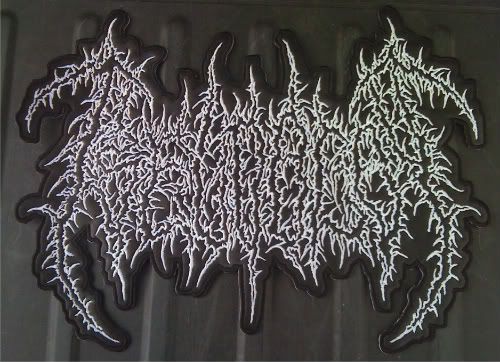 High quality 12″ embroidered shaped logo patch.
Related Posts
Cremation "Black Death Cult" LP ANTI-GOTH 134 Pre-Conqueror/Revenge Satanic death metal with J. Read on drums. Contains the Demos "Pire Gah Hoath Raclir Od Lalpor" 1993, "Hail The Rise of ...

Disma "The Vault of Membros" LP Released by Detest Records Official reissue of the long sold out demo tape plus one bonus track. Comes with gatefold jacket and 160 gram ...

Anatomia "Decaying in Obscurity" DLP (45 RPM) ANTI-GOTH 224 Inside "guts" pocket: Contorted and anguished. Blissed-out and serene. Spasmodic impulses forcing irregular lurches and twitches. There are infinite shades and ...