Pseudogod 12″ Faux Leather Patch Out Now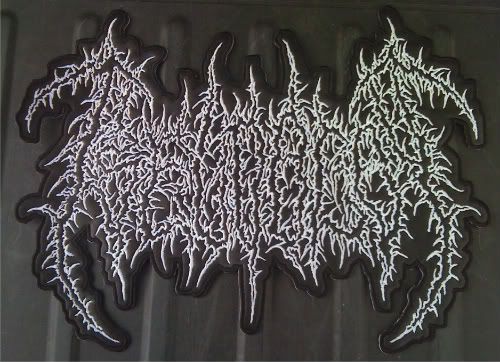 High quality 12″ embroidered shaped logo patch.
Related Posts
Classic NWOBHM release is finally available with the proper treatment courtesy of High Roller Records Germany. DEMON PACT – Released From Hell LP HRR 104, limited to 750 copies, 12 ...

Antediluvian "From Seraphic Embrace" T-Shirt Double sided discharge ink printing on Gildan brand TS. High quality printing that will never fade because the ink is dyed directly into the fabric ...

Iron Bonehead has the last remaining copies of the Fest picture LPs available for sale through his webstore. All of these were limited to 100 copies each and comes with ...