Pseudogod 12″ Faux Leather Patch Out Now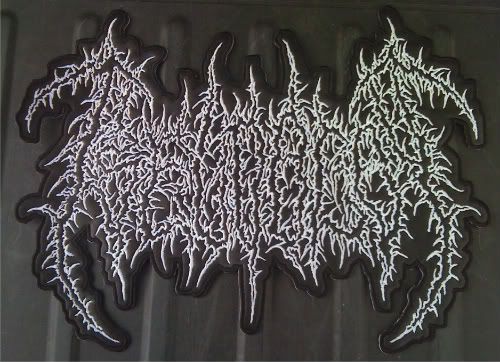 High quality 12″ embroidered shaped logo patch.
Related Posts
Holocausto "War Metal Massacre" LP/CD/TS ANTI-GOTH 324 Pressing issue is now fixed and the correct LPs have arrived. I will automatically send the fixed LP to anyone that ordered them ...

Unholy Crucifix "Ordo Servorum Satanae" CD ANTI-GOTH 221 (Description by J. Campbell) Begun in Norway in 2004 by guitarist and vocalist Profanation of Deity (who was already involved in numerous ...

5 color plastisol printing on the front and one color on the back. Printed on 100% cotton Fruit of the Loom t-shirts. Available in sizes M, L and XL. Dark ...