Pseudogod 12″ Faux Leather Patch Out Now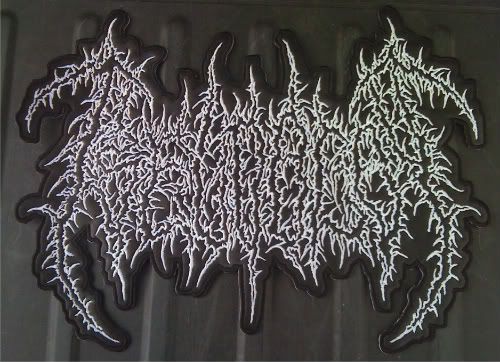 High quality 12″ embroidered shaped logo patch.
Related Posts
Mutation "Void of Disharmony" 7″ ANTI-GOTH 038 Early Singaporean death metal 7″ that was supposed to come out in 1992. For fans of old Sinister, Sentenced, etc. Biography taken from ...

NB-604 "One Day of Psychopatmetal in Hell" MLP Released by Deathrash Armageddon and distributed in the US By NWN. South American black metal demo reissued on vinyl as one sided ...

Lock up your daughters… Eardrums exploding, I was crammed between drums and guitar in an already crammed practice room, on the third hangover of a two-day bender and working on ...