Pseudogod 12″ Faux Leather Patch Out Now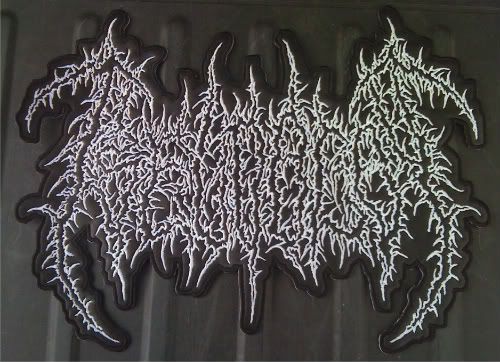 High quality 12″ embroidered shaped logo patch.
Related Posts
Grave Upheaval / Manticore Split MLP ANTI-GOTH 220 Click on images to see more photos. Envenomed sacrament, enrapturing mephitis, laceration of the pious, obliteration of ash and bone. IV imprecations ...

Two color discharge ink printing on the front and one color discharge ink printing on the back. Gilden brand dark red (darker than the one included in the boxset) 100% ...

Masacre "Imperio del Terror/Cáncer de Nuestros Días" CD ANTI-GOTH 226 (Description by J. Campbell) By now, Masacre's status as one of the seminal bands in the late-1980s/early-1990s South American Death ...