Pseudogod 12″ Faux Leather Patch Out Now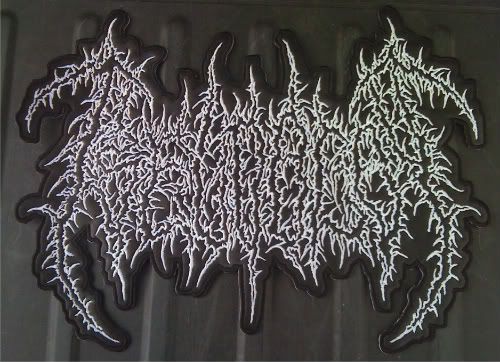 High quality 12″ embroidered shaped logo patch.
Related Posts
Morbosidad "Morbosidad" LP ANTI-GOTH 007 Regular black vinyl version: Mexican flag band version. Only available from the band: Die Hard splatter vinyl version for the first 100 orders: Die Hard ...

Morbid "Year of the Goat" Triple Green Vinyl LP (Limited to 200 copies) Click on image to see more photos. Click here to order. Grave "Necropsy – The Complete Demo ...

Released by Brazilian Ritual Records and Distributed by NWN! Morbosidad "Muerte de Cristo en São Paulo – Ao Vivo no Brazilian Ritual Fourth Attack" LP Side A – Lado Brazilian ...