Pseudogod 12″ Faux Leather Patch Out Now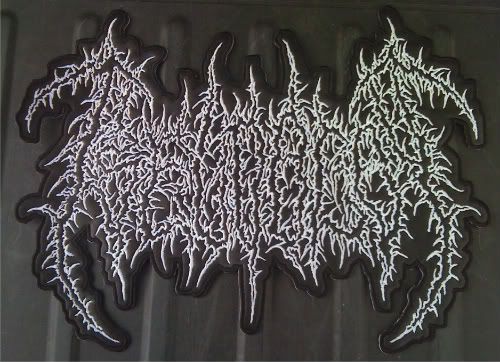 High quality 12″ embroidered shaped logo patch.
Related Posts
Prosanctus Inferi "Red Streams of Flesh" MLP ANTI-GOTH 190 Click on images to see more photos. With their debut LP last year, Prosanctus Inferi proved that there is still room ...

Satanas "Live Rehearsal 1988″ MLP ANTI-GOTH 185 / HSSR-010.5 (Description by J. Campbell) For the past year, NWN!, working closely with Sabbat-founder, Gezol, engaged in a campaign to celebrate and ...

Kerasphorus "Cloven Hooves at the Holocaust Dawn" MCD ANTI-GOTH 142 Repress with updated layout is now available through the NWN Distro. The persistent dissolution of the cosmic order precipitates the ...