Pseudogod 12″ Faux Leather Patch Out Now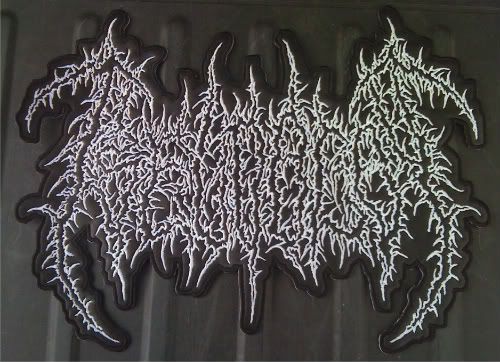 High quality 12″ embroidered shaped logo patch.
Related Posts
Sabbat "Sabbatical Earlyearslaught" Boxset Die Hard Version II ANTI-GOTH 222 Although it was not originally planned as a separate edition of the Sabbatical Earlyearslaught release, this Die Hard VII box ...

Slayer XX "Blood Fire Death" Softbound Edition Description by Metalion Slayer Mag. SLAYER XX is 100 pages of in-depth interviews, reviews, and sadistkly exekuted artwork and personal photos. SLAYER XX ...

Mystifier "Baphometic Goat Worship" T Shirt The infamous Baphometic ritual design from the "Baphometic Goat Worship" 6 x LP Boxset resurrected once again. Originally only available as part of the ...