Pseudogod 12″ Faux Leather Patch Out Now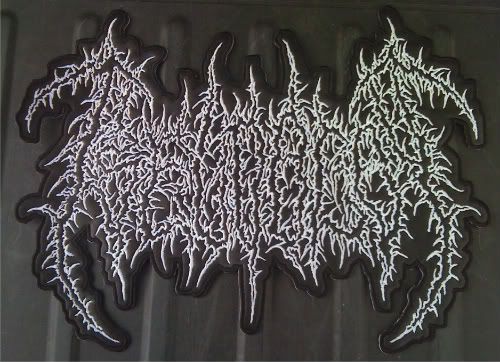 High quality 12″ embroidered shaped logo patch.
Related Posts
Click on logo to go to the Sarcasm website. I'm working with the band to release their old Cassette only album "Crematory" on vinyl. Their sound can be compared to ...

May Design will be printed on red/grey Raglan (Baseball) shirt.

Released by XOld Hardcore RecordsX and Fortress Records. Citizens Arrest "Colossus" Double LP+Booklet CELL 007 Gold vinyl limited to 100 copies: Blue vinyl limited to 200 copies: 2nd press black ...