Sabbat "Promo" 18″x24″ Poster -FREE-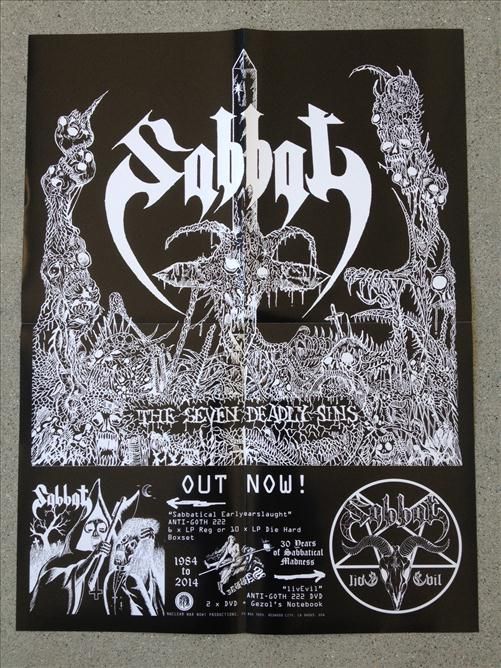 Some of you might have noticed an unfortunate misprint inside of the Sabbat boxset book where the bottom 1″ of "The Seven Deadly Sins" 7″ artwork is pixelated. This was caused during a file conversion at the factory. After some angry emails back and forth, we came to a compromise of having the artwork reprinted as a poster. Since the artwork is a square, I turned the poster into a release promo poster by adding some stuff at the bottom.
You may order this free poster if you meet the following criteria.
1. You bought a Sabbat boxset, either from NWN or another distro.
2. You are buying a LP now. This is because sending a poster with a TS or CD will require me to fold them even more.
3. You are buying a Sabbat boxset now.
I'm doing this on an honor system so I trust that people will not be childish and lie about buying a Sabbat box in order to get a free poster.
The same poster will be available from Iron Bonehead and Record Boy to those who purchaed the box from them.