V/A NO SPEED LIMIT "Quebec Metal Demos" 8 x MC Set Coming Soon
Coming Soon on NWN!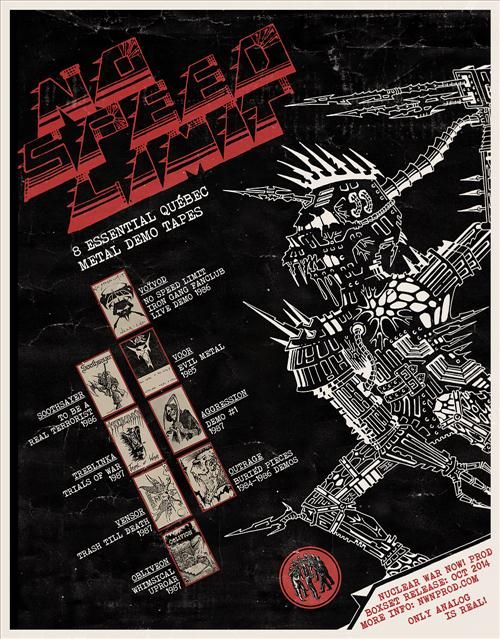 Voivod "No Speed Limit – Iron Gang Fanclub Live Demo"
Voor "Evil Metal 1985"
Aggression "Demo #1 1987"
Outrage "Buried Pieces 1984-1986 Demos"
Soothsayer "To Be a Real Terrorist"
Treblinka "Trials of War 1987"
Vensor "Thrash Till Death 1987"
Obliveon "Whimsical Uproar 1987"
This tape boxset was organized by Annick Giroux (Cauchemar, Morbid Tales Zine, Hellbent for Cooking book, etc.) in conjunction with the book "L'Évolution du Métal Québecois", which is coming out in October 2014.
Info: https://www.facebook.com/histoiremetalqc