Revenge -San Francisco Live Ritual Friday October 17th-
San Francisco Live Ritual Friday October 17th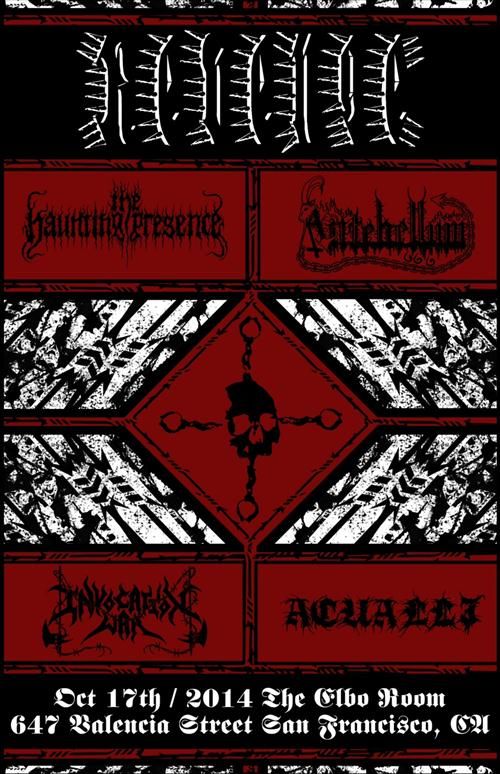 Doors 8
Acuali 830-850
Invocation War 910-940
Antebellum 10-1030
The Haunting Presence 11-1140
Revenge 12-1
Tickets here: http://www.brownpapertickets.com/event/783101
ELBO ROOM
647 VALENCIA STREET
SAN FRANCISCO, CA
415.552.7788
http://www.elbo.com/Calendar.php
In conspiracy with NWN and Last Nightmare.
Canadian Black Metal Chaos Doom Division Revenge continue their campaign of eradication adding more shows to their growing number of live onslaughts in recent months. After successfully devastating shows in Sao Paulo Brazil, Brooklyn New York, Adelaide Australia and an upcoming appearance at the Rrroooaaarrr fest in Montreal Canada on Aug 3rd, the band will return to the USA to play two more exclusive one off headlining shows in San Francisco, CA on Oct 17th and Houston, TX on Oct 18th. As with all Revenge live appearances…..Expect nothing less than unrelenting chaos.
Those of you in the TX area can catch them at the Houston gig.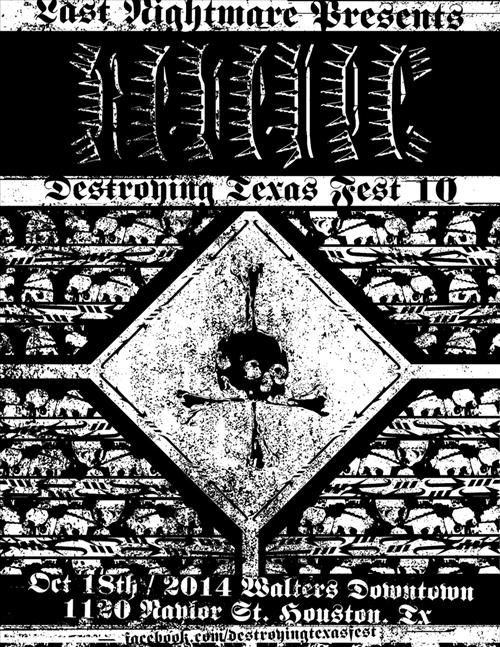 Houston, TX Oct 18th
Presented by Final Nightmare Productions
At Walters Downtown Music Venue
Revenge
With guestsTBA
For more info visit facebook.com/destroyingtexasfest