NWN "Nuclear Power" Patch Out Now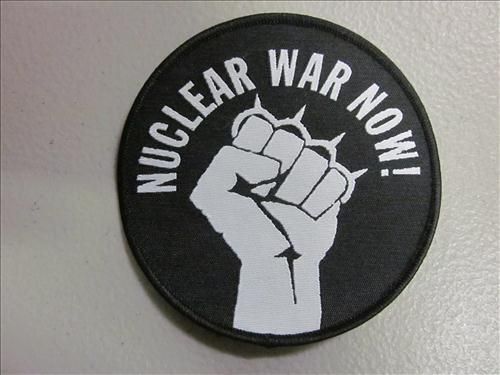 4″ woven patch of the Josh Mcalear design.
Related Posts
Proclamation "Execration of Cruel Bestiality" LP/Pic LP ANTI-GOTH 128 Click on image to see more photos. Proclamation have returned for the third time to spill the blood of the angel ...

Prosanctus Inferi "Carnivorous Womb" Hooded Sweatshirt and T Shirt HSW front and back: HSW sleeve detail: HSW hood detail: Front, back, sleeves, hood prints on Gildan brand hoods. Available in ...

Exorcist "Voices From the Graves" LP ANTI-GOTH 383 2nd pressing of 250 copies. Voices from the Graves by Exorcist (Description by C. Conrad) Nuclear War Now! has once again ventured ...