NWN "Nuclear Power" Patch Out Now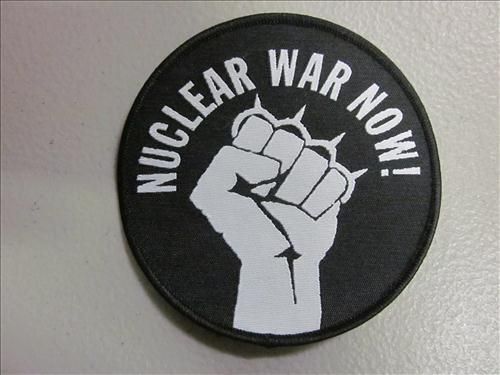 4″ woven patch of the Josh Mcalear design.
Related Posts
Two sided discharge ink printed Gildan brand black TS. In preparation for the impending 30th Sabbatical year, NWN is counting down the days by unleashing a series of T Shirts. ...

Click on image to see more photos. Funerary Pit "Winds of Hell" 7″ ANTI-GOTH 077 Just released as a joint label co-operation between both Nuclear War Now! and Dissident Records ...

Neurotic Black Metal/Oi! from Bone Awl member. Pro tape with Xeroxed insert. Self release by the band. Click here to order.