NWN "Nuclear Power" Patch Out Now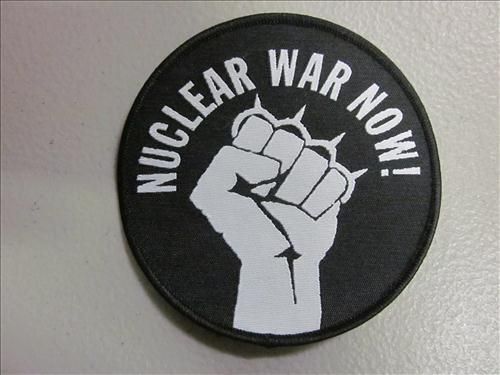 4″ woven patch of the Josh Mcalear design.
Related Posts
Attention EU maniacs: Iron Bonehead Productions is the official distributor of the Sixx "Sister Devil" Die Hard double LP version. Please order directly from IBP to save on postage. http://www.ironbonehead.de/

Nocturnal Graves "Satan's Cross" CD ANTI-GOTH 082 Repress of the debut album by Australia's sons of bestial deathrash, Nocturnal Graves, is finally back in print. The second pressing comes with ...

Chaos Echoes "Transient" DLP/CD/Digital ANTI-GOTH 271 It is with tremendous honor that NWN! announces the recent recruitment of Chaos Echoes. After rising from the ruins of the magnificent and highly ...