NWN "Nuclear Power" Patch Out Now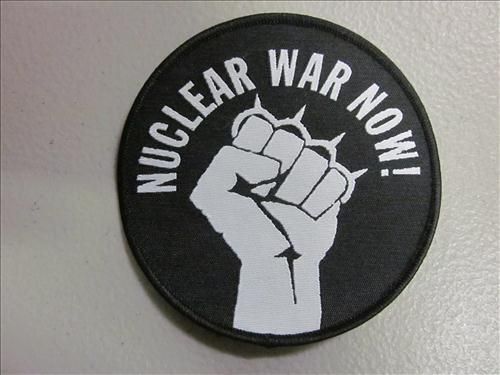 4″ woven patch of the Josh Mcalear design.
Related Posts
V/A "Nuclear War Now! Volume I" CD ANTI-GOTH 137 This compilation was originally released at the NWN Fest in Berlin on November 13th and 14th on vinyl, now available on ...

Click to see more photos. VON "Satanic Blood Angel" Double LP and CD ANTI-GOTH 011 Repress of one of the most influential and essential black metal recordings are now available ...

Master's Hammer "Slagry" LP CELL 005 The infamous third album of strange experimental music + one black metal track is now available again. Also available from Osmose Productions and High ...