NWN "Nuclear Power" Patch Out Now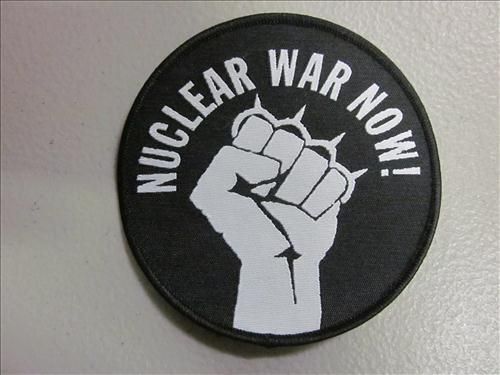 4″ woven patch of the Josh Mcalear design.
Related Posts
Before there was Sabbat or Evil or Hot Rod or Black Beast, there was Aburamushi, a band consisting of Elizaveat and Gezol along with some middle school/highschool friends. They covered ...

1/29/2012 7:30~14:00 Kyra Theatre, 2nd Floor, 2001 Katti-ma center,100ft Road, Indiranagar Bengaluru,Karnataka 560038, Bangalore, India TRENDSLAUGHTER FEST is an 'old school' extreme Metal event organized by the Trendslaughter Crew and ...

3xLP + 3xTAPES + 44 pages A5 sized fanzine! 1. DEATH METAL DEMO 1984 LP/TAPE 2. REHEARSAL 1984 LP/TAPE 3. LIVE 1987 (FENDERS BALROOM – LONG BEACH) LP/TAPE Click here ...