NWN "Nuclear Power" Patch Out Now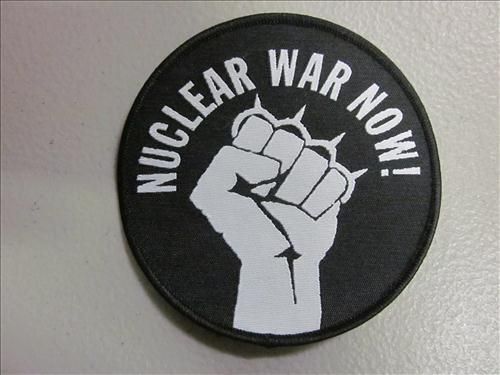 4″ woven patch of the Josh Mcalear design.
Related Posts
StarGazer "A Merging to the Boundless" LP/CD and TS ANTI-GOTH 276 Regular Black Vinyl LP: Wholesale Clear Vinyl LP: Die Hard Gold Vinyl LP: Discharge white + aqueous gold ink ...

DHL International rate are now fully integrated into the shipping module! I will now be able to send a TS to Europe for roughly $4 and a LP for roughly ...

Оберън (Oberon) "Течен метал (Techen Metal)" LP ANTI-GOTH 378 Aborted from the post-Communist slums of Sofia City Bulgaria, ОБЕРЪН (Oberon) was a short lived crude black metal band from the ...