NWN "Nuclear Power" Patch Out Now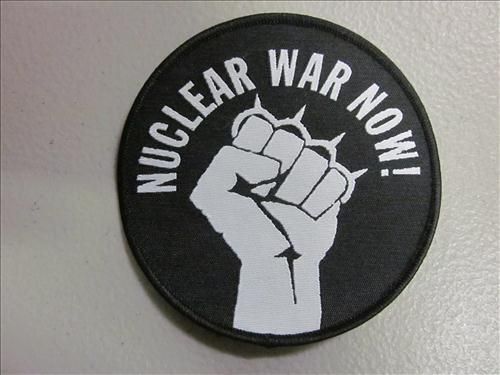 4″ woven patch of the Josh Mcalear design.
Related Posts
Anatomia "Decaying in Obscurity" CD ANTI-GOTH 224 Contorted and anguished. Blissed-out and serene. Spasmodic impulses forcing irregular lurches and twitches. There are infinite shades and varieties of death, and yet ...

Snakepit Mag #21 + Oblivion "Quest For Power" 12″ or 7″ EP ANTI-GOTH 250 Perfect bound 120 pages with spine: 12″ EP version with all four songs. Lim to 250: ...

Blasphemophagher "…For Chaos, Obscurity and Desolation…" LP and Picture LP ANTI-GOTH 139 Click on images to see more photos. (Description by J. Campbell) Finally unveiled after much anticipation is "…For ...