NWN "Nuclear Power" Patch Out Now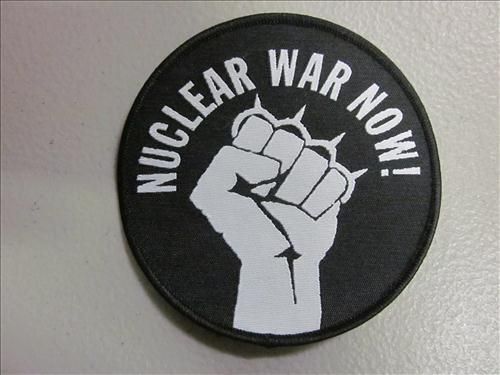 4″ woven patch of the Josh Mcalear design.
Related Posts
Warhate / Domini Inferi split LP out now on Nuclear War Now! Prod. Anti-Goth 026 Warhate plays heathen war metal the way it was meant to be. Short bursts of ...

Released by Buried by Time and Dust and distributed by NWN! Formed in 1979 out of Kalamazoo Michigan Medieval was often referred to as the imageless band. A reference to ...

In stock now! Mordor "Dark is the Future" Picture 7″ I managed to get some dead stock copies from a contact in Europe. This is the original pressing from 1993 ...