NWN "Nuclear Power" Patch Out Now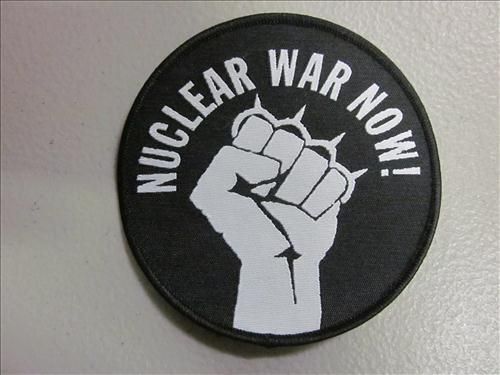 4″ woven patch of the Josh Mcalear design.
Related Posts
NB-604 "One Day of Psychopatmetal in Hell" MLP Released by Deathrash Armageddon and distributed in the US By NWN. South American black metal demo reissued on vinyl as one sided ...

Disforterror "Impalement and Holocaust Stench" 10″ ANTI-GOTH 111 Click on image to see more photos. Disforterror plays brutal death metal in the style of early Krisiun meets "Gods of War" ...

Grave Upheaval "No Title" CD ANTI-GOTH 242 (Description by J. Campbell) Grave Upheaval's debut LP is far more than a mere extrapolation of the work featured on the band's exceptional ...