NWN "Nuclear Power" Patch Out Now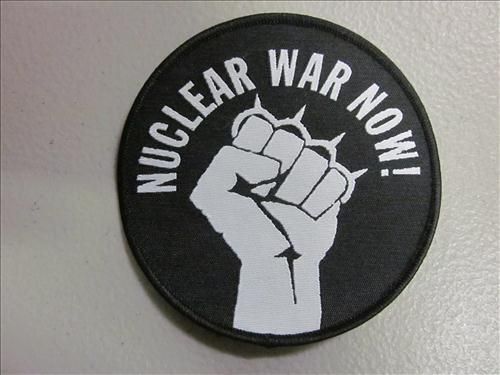 4″ woven patch of the Josh Mcalear design.
Related Posts
The "Fallen Angel of Doom…." Digi-Book version CD is a bootleg. The Nuclear War Now! Productions logo appears on the packaging but is just another crappy looking attempt on cashing-in ...

Doom Snake Cult "Love Sorrow Doom" CD ANTI-GOTH 022 (Description by C. Conrad) In the late 1980s, Doom Snake Cult appeared like a hallucinatory vision in the same Nevada desert ...

Abominator "Barbarian War Worship" DLP and CD ANTI-GOTH 148 DLP: Regular black vinyl DLP: Die Hard clear vinyl DLP: CD: (Description by C. Conrad) Australia has long been a breeding ...