NWN "Nuclear Power" Patch Out Now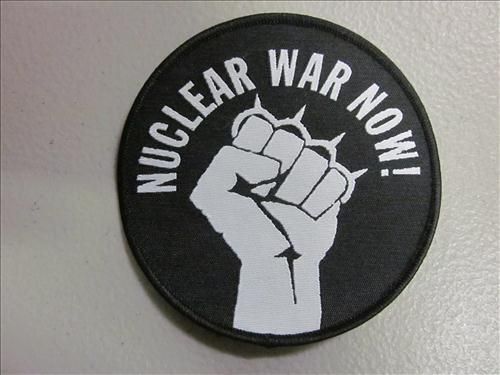 4″ woven patch of the Josh Mcalear design.
Related Posts
Dark brown discharge ink printing on dark sage colored Gildan brand TS. Available in sizes S to XL. Discharge printing work by removing the dye of the garment and replacing ...

Cult of Daath "Doomed by the Witch" Demo ANTI-GOTH 163 One characteristic that often sets apart the masters from the fledgling followers is the ability of a band to ration ...

Ares Kingdom "The Unburiable Dead" LP/CD ANTI-GOTH 297 12″ Booklet: Black vinyl regular version: Red vinyl wholesale version: Gold vinyl die hard version: Die hard bonus 36″ tapestry: Die hard ...