NWN "Nuclear Power" Patch Out Now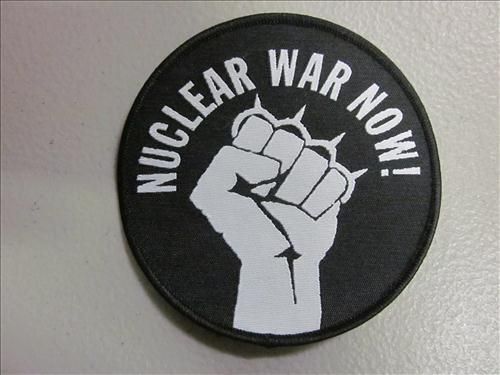 4″ woven patch of the Josh Mcalear design.
Related Posts
Canadian Black Metal Doom Division Revenge continue their onslaught of laying waste to stages around the world. Having recently returned from the successful Black Metal Warfare tour with Mayhem and ...

NWN is the official US distributor of Hypothermia "Gråtoner" LP released by Turannum. New recording from this Swedish melancholic black metal band. The 180 gram heavy vinyl comes with 350 ...

The following limited releases will be sold exclusively at the NWN Fest on November 9th and 10th. NWN FEST II PIC LP SERIES 1-6: ANTI-GOTH 030 SABBAT "LIVE SABBATICAL HAMAGURI ...