Peste Noir "La Sanie Des Siecles" LP in stock now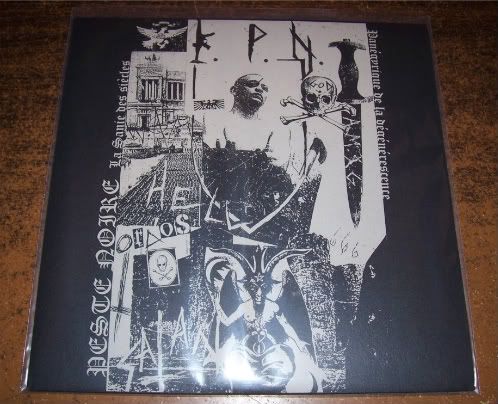 NWN is the offiical distributor of this LP in the US.
Related Posts
Embroidered faux leather patches are now available as stand-alone products. The original batch came inside the now sold out Sabbatical Earlyearslaught 4xCD die hard boxset. The new batch is available ...

4″ woven patch: 36″ cloth tapestry: The 4th 7″ released by Gezol's own Evil Records was released during their hiatus. Sabbat managed to play one gig in 1989 with a ...

V/A "Nuclear War Now! Volume I" CD ANTI-GOTH 137 This compilation was originally released at the NWN Fest in Berlin on November 13th and 14th on vinyl, now available on ...