Peste Noir "La Sanie Des Siecles" LP in stock now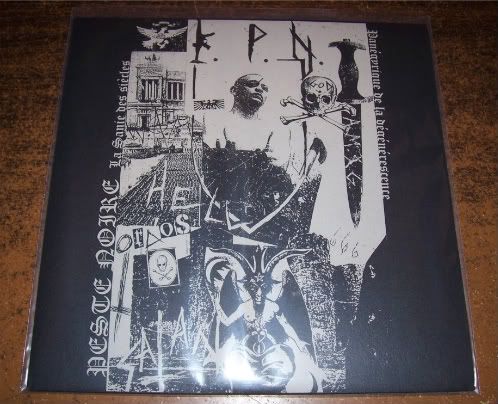 NWN is the offiical distributor of this LP in the US.
Related Posts
Black Witchery "Evil Shall Prevail" Double LP ANTI-GOTH 323 Regular Black DLP: Wholesale Clear DLP: Die Hard White DLP: (Description by C. Conrad) During its nearly twenty-year history, Black Witchery ...

Mystifier "The World is So Good That Who Made It Doesn't Live Here" LP Second press on red vinyl ANTI-GOTH 249 (IBP154) Between 1989 and 1993, Mystifier released a rapid ...

CONQUEROR/BLACK WITCHERY "HELLSTORM OF EVIL VENGEANCE" PICTURE LP ANTI-GOTH 149 Click on image to see more photos. When "Hellstorm of Evil Vengeance" was first released 10 years ago, it marked ...