Peste Noir "La Sanie Des Siecles" LP in stock now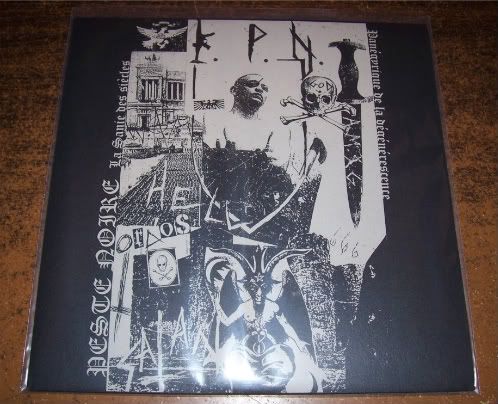 NWN is the offiical distributor of this LP in the US.
Related Posts
Prosanctus Inferi "Noctambulous Jaws Within Sempiternal Night" CD ANTI-GOTH 244 Prosanctus Inferi's 2nd full length album births forth 8 new beasts of pulsating and nightmarish black death metal. Tremendously violent ...

Embrace of Thorns "Praying for Absolution" DLP ANTI-GOTH 205 Click on images to see more photos. (Description by J. Campbell) Embrace of Thorns is among the few bands that continue ...

Proclamation "Messiah of Darkness and Impurity" LP ANTI-GOTH 088 Click on image to see more photos. One of the most extreme and morbid acts from the pits of the satanic ...