Peste Noir "La Sanie Des Siecles" LP in stock now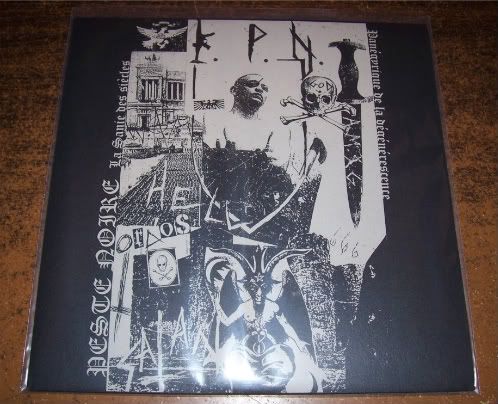 NWN is the offiical distributor of this LP in the US.
Related Posts
Revenge "Scum.Collapse.Eradication" CD ANTI-GOTH 200 For over a decade, Revenge has persisted in cultivating what is arguably one of the most confrontational sounds in the metal underground. Immediate, controlled and ...

Released by Blasphemous Art Records and distributed by NWN! Sadistik Exekution / Doomed and Disgusting "Sadistikly Disgusting / The Devil Down Under" Split 7″ Includes insert + double-sided poster. Click ...

Double sided gold print on 100% cotton shirts. Back has the tour dates from the tour that never happened. Available in M, L and XL.