Peste Noir "La Sanie Des Siecles" LP in stock now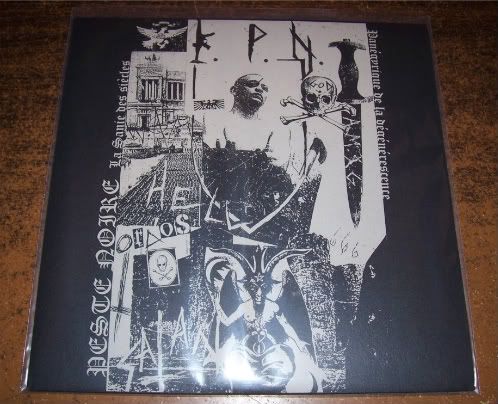 NWN is the offiical distributor of this LP in the US.
Related Posts
Wrathprayer "The Sun of Moloch: The Sublimation of Sulphur's Essence, Which Spawned Death and Life" LP and Pic LP ANTI-GOTH 206 / COMMAND 005 Released in conspiracy with Ross Bay ...

Sacriphyx "Lone Pine" 7″ ANTI-GOTH 095 Originally released as a limited demo CDR only available directly from the band, these debut recordings from Australia's Sacriphyx were too exceptional to leave ...

Reencarnación "Acompáñame a la Tumba" Grey TS Aqueous black ink printing on both sides of Gildan brand gravel grey TS. Available in sizes S to XXL. Reencarnación "Reencarnación 888 Metal" ...