Peste Noir "La Sanie Des Siecles" LP in stock now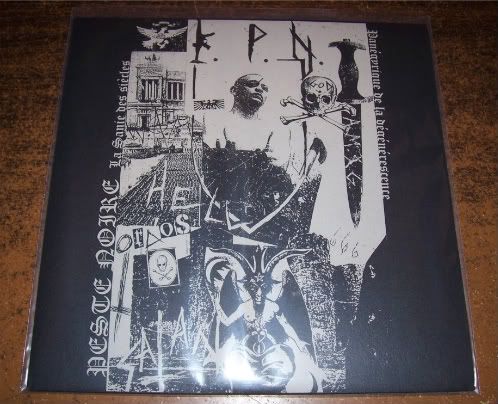 NWN is the offiical distributor of this LP in the US.
Related Posts
XIBALBA "Ancients" Die Hard LP + 7″ ANTI-GOTH 063 Click on image to see more photos. While NWN! has immense respect for and was highly influenced by much of the ...

This is an official Thy Mighty Contract patch with the original cover from the Osmose Productions LP. These are 4″x4″ sublimation printed with merrowed borders. Click here to order.

Elysian Fields "Adelain" Double LP and CD ANTI-GOTH 294 Regular black vinyl DLP: Wholesale gold vinyl DLP: Die Hard blue vinyl DLP: CD version: (Description by C. Conrad) Greek black ...