Peste Noir "La Sanie Des Siecles" LP in stock now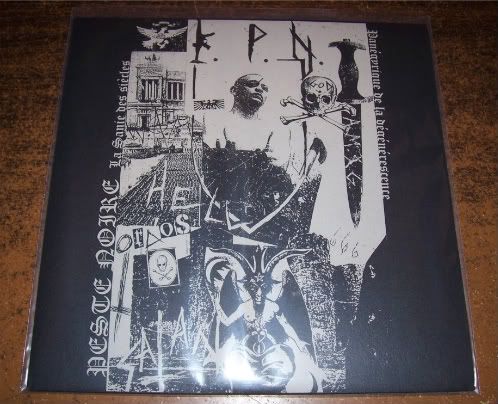 NWN is the offiical distributor of this LP in the US.
Related Posts
Doom Snake Cult "Love Sorrow Doom" LP ANTI-GOTH 022 Regular black vinyl LP: Wholesale purple vinyl LP (Sold in increments of 5 black and 5 purple): Die Hard splatter vinyl ...

Morbosidad "Muerte de Cristo en Golgota" LP ANTI-GOTH 241 Front cover: Back cover: Gatefold spread: Insert front: Insert back: Regular version: Die Hard version: Sticker: 36″x36″ Tapestry: Band version limited ...

Released by Iron Bonehead Productions and distributed by NWN! Hellwitch (U.S.A.) "Compilation Of Death: First Possession" 10 x LP Boxset – 10x 12″LP – Cardboard Box With Copper Color Print ...