Peste Noir "La Sanie Des Siecles" LP in stock now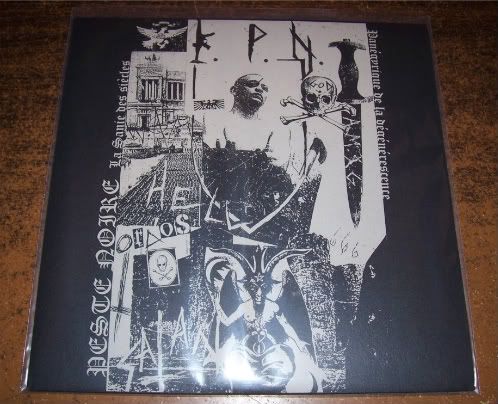 NWN is the offiical distributor of this LP in the US.
Related Posts
White discharge ink and silver aqueous ink on the front and silver ink on the back. Printed on Gildan brand TS and available in sizes S to XL. Distributed in ...

Demonomancy "Rites of Barbaric Demons" MLP ANTI-GOTH 198 (Description by J. Campbell) Demonomancy is among the very few bands who secured a release through NWN! the traditional way; that is, ...

Sacriphyx/Stargazer split 12″ EP ANTI-GOTH 126 12″ version of the split EP with exclusive tracks from each band. Sacriphyx plays atmospheric death metal in the old Greek style. Stargazer goes ...