Peste Noir "La Sanie Des Siecles" LP in stock now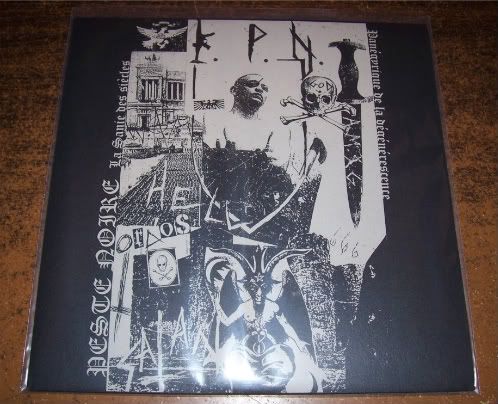 NWN is the offiical distributor of this LP in the US.
Related Posts
It's another jam packed HEAVY Metal issue with interviews with Realm, Heathen, Insanity, Battle Axe, Blitzkrieg, Abattoir, Anger As Art, Attake, Avenger, azagthoth, Battalion, Bloodcum, Bloodlust, Cold Blood, Dreams of ...

Necromantic Worhip "Spirit of the Entrance Unto Death" Demo ANTI-GOTH 292 Oftentimes the most inspired and compelling music is catalyzed through sessions of improvised experimentation, rather than as a result ...

In stock now! Mordor "Dark is the Future" Picture 7″ I managed to get some dead stock copies from a contact in Europe. This is the original pressing from 1993 ...