Peste Noir "La Sanie Des Siecles" LP in stock now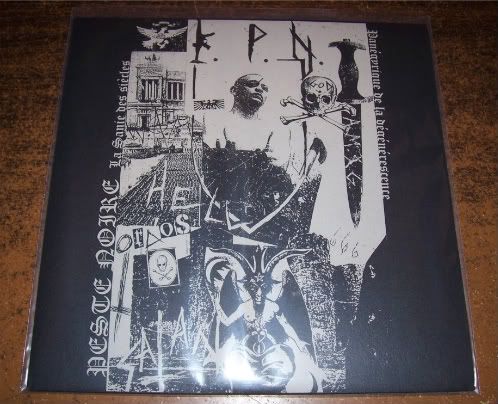 NWN is the offiical distributor of this LP in the US.
Related Posts
4″ woven patch: 36″ cloth tapestry: This EP was the final stepping stone in Sabbat's career before they were finally able to record a full length album after 6 years ...

Click on image to see more photos Martire "Martire" MLP ANTI-GOTH 079 Few recordings ever committed to tape can rival the pure bestiality and violence of Martire's 1991 self titled ...

Black Witchery / Revenge "Holocaustic Death March to Humanity's Doom" Split MLP ANTI-GOTH 282 Regular black vinyl: Wholesale clear vinyl: Die Hard white vinyl + 2 flags: (Description by J. ...