Peste Noir "La Sanie Des Siecles" LP in stock now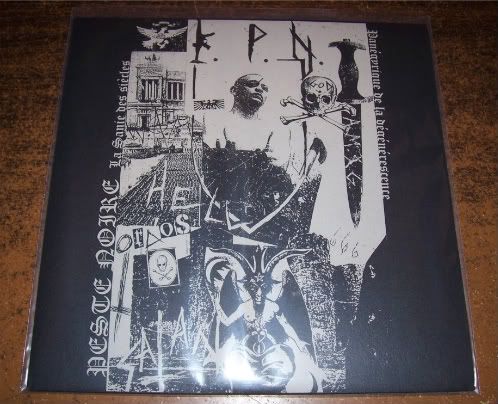 NWN is the offiical distributor of this LP in the US.
Related Posts
Necrobutcher "Schizophrenic Noisy Torment" LP ANTI-GOTH 208 Front: Back: Gatefold: Bag sticker: 36 Page Zine Booklet: Die Hard version: Necrobutcher are among the many legendary bands that emerged in the ...

Click on image to see more photos ANTI-GOTH 044 80′s Colombian black/death metal classic album and 7″ + live recordings on double LP. Comes in quality gatefold jacket (spot UV ...

Nocturnal Graves "Satan's Cross" CD ANTI-GOTH 082 After releasing some exceptional demos and a picture 7" since they formed in 2004, Nocturnal Graves at last release their first full length ...