Peste Noir "La Sanie Des Siecles" LP in stock now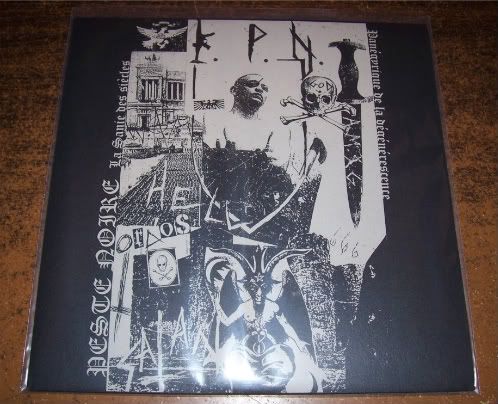 NWN is the offiical distributor of this LP in the US.
Related Posts
This is an official Thy Mighty Contract patch with the original cover from the Osmose Productions LP. These are 4″x4″ sublimation printed with merrowed borders. Click here to order.

4″ woven patch: 36″ cloth tapestry: This EP was the final stepping stone in Sabbat's career before they were finally able to record a full length album after 6 years ...

Brain Dead "Live Demo 1991″ MLP ANTI-GOTH 114 Click on image to see more photos. While many, if not most, bands feign hatred and contempt to fit in with current ...