Sabbat "Elizaveatian Goatagram" 36″ Tapestry Out Now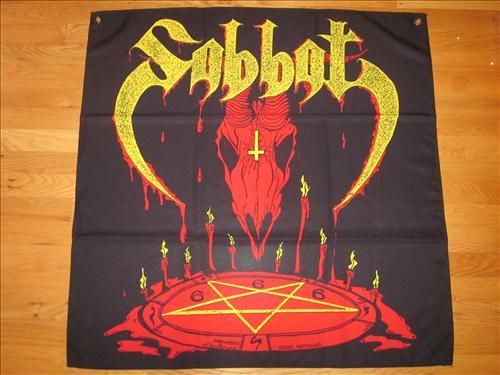 High quality 36″ cloth tapestry of the classic Elizaveatian line artwork. Colored to perfection by Annick of Cauchemar/Morbid Tales Zine. This is the same tapestry that comes with the Die Hard VII boxset. It was too killer of a design, so we opted to make it available to the masses.
It is now the 30th Sabbatical year! NWN is celebrating this special year by unleashing a new series of high quality Sabbat merchandise. Distributed in Europe by Iron Bonehead, and in Japan by Record Boy.