Revenge/ Watain / Mayhem North American Tour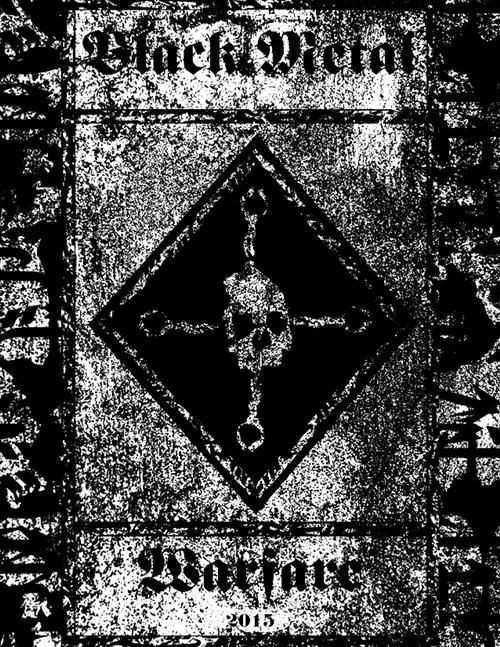 Black Metal Warfare
The countdown to annihilation begins.
Revenge shall begin the Black Metal Warfare tour along side Norwegian Black Metal legends Mayhem and Swedish Wolf Satanic Pack Watain in one week.
The band will be opening the show each night performing a chaotic 40 min set which will include songs from all past Revenge albums as well as the new song Desolation Insignia off of their upcoming album to be released in 2015.
No Scene…No Brotherhood…No Remorse…Total Rejection begins Jan 8th.
Thu/Jan-08
Philadelphia, PA
Union Transfer
http://www.ticketfly.com/purchase/event/697541
Fri/Jan-09
Baltimore, MD
Baltimore Soundstage
http://www.ticketfly.com/purchase/event/703441
Sat/Jan-10
New York, NY
Webster Hall
http://www.ticketweb.com/t3/sale/SaleEventDetail?dispatch=loadSelectionData&eventId=4245254&pl=webconcerts
Sun/Jan-11
Boston, MA
Royale
http://www.ticketmaster.com/event/01004D42D65A8A6D
Mon/Jan-12
Montreal, QC
Club Soda
http://www.clubsoda.ca/en/spectacle.php?ids=1238
Tue/Jan-13
Toronto, ON
Opera House
http://www.ticketfly.com/purchase/event/703543
Thu/Jan-15
Cleveland, OH
Agora Ballroom
http://www.ticketweb.com/t3/sale/SaleEventDetail?dispatch=loadSelectionData&eventId=5419425
Fri/Jan-16
Chicago, IL
Bottom Lounge
http://www.ticketweb.com/t3/sale/SaleEventDetail?dispatch=loadSelectionData&eventId=5420395&pl=bl
Sat/Jan-17
Minneapolis, MN
Mill City Nights
http://www.axs.com/events/254951/mayhem-watain-tickets?skin=millcity
Sun/Jan-18
Lawrence, KS
Granada Theater
http://www.ticketweb.com/t3/sale/SaleEventDetail?dispatch=loadSelectionData&eventId=5419915
Tue/Jan-20
Denver, CO
Summit Music Hall
http://www.ticketweb.com/t3/sale/SaleEventDetail?dispatch=loadSelectionData&eventId=5419985
Fri/Jan-23
Calgary, AB
Republik
http://www.ticketfly.com/purchase/event/704899
Sat/Jan-24
Edmonton, AB
Starlite Room
http://www.ticketfly.com/purchase/event/704919
Mon/Jan-26
Vancouver, BC
Rickshaw Theatre
http://www.ticketweb.ca/t3/sale/SaleEventDetail?dispatch=loadSelectionData&eventId=5417145&pl
Tue/Jan-27
Seattle, WA
El Corazon
http://www.etix.com/ticket/online/performanceSearch.jsp?performance_id=1851931
Wed/Jan-28
Portland, OR
Hawthorne Theatre
http://event.etix.com/ticket/online/performanceSale.do?performance_id=1851930&method=restoreToken
Fri/Jan-30
San Francisco, CA
DNA Lounge
https://www.dnalounge.com/calendar/2015/01-30.html
Sat/Jan-31
Los Angeles, CA
Fonda Theatre
http://www.axs.com/events/254957/mayhem-watain-tickets