Order From Chaos "Frozen in Steel" 5 x CD Boxset Out Now
Order From Chaos "Frozen in Steel" 5 x CD
ANTI-GOTH 183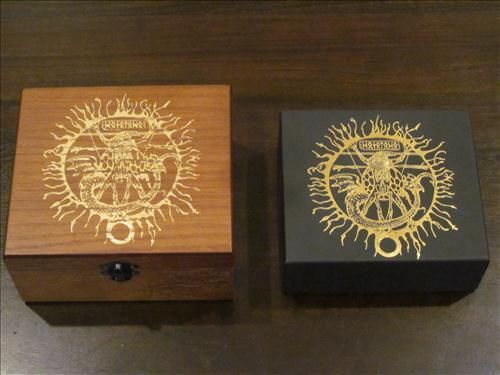 Regular Boxset: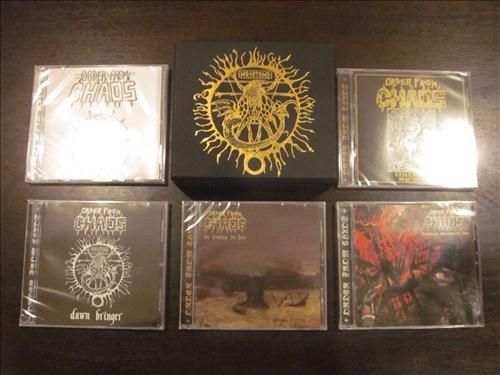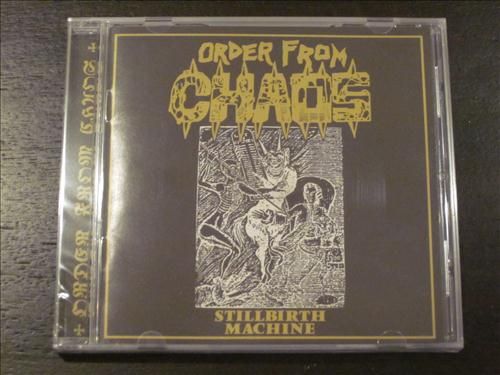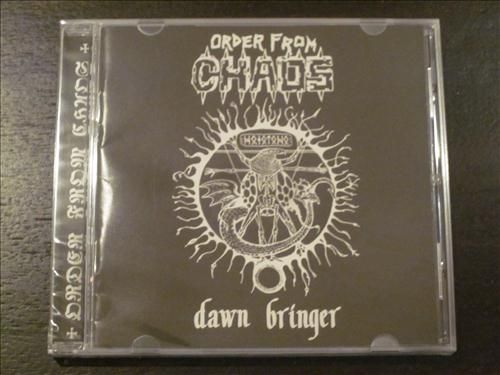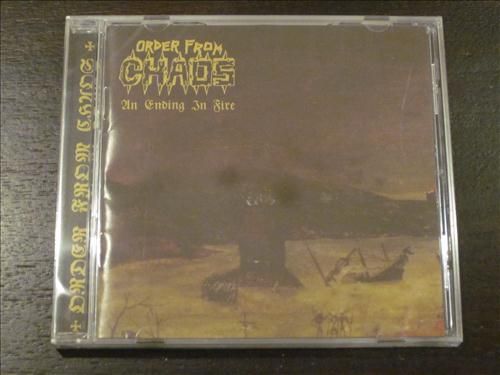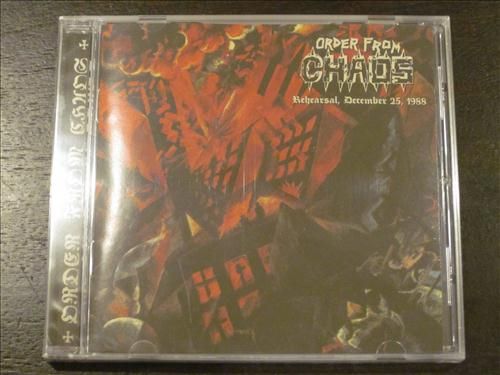 Die Hard version: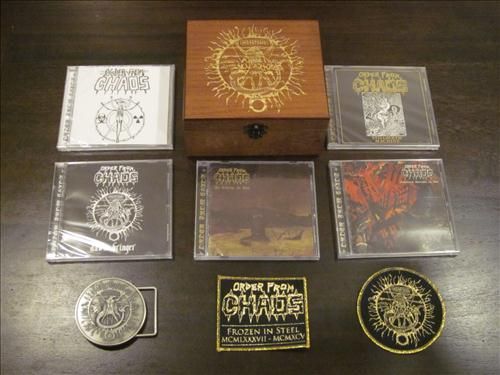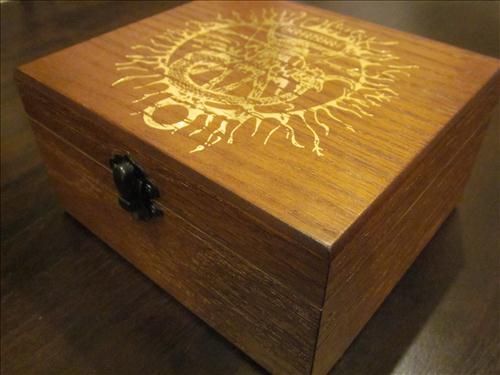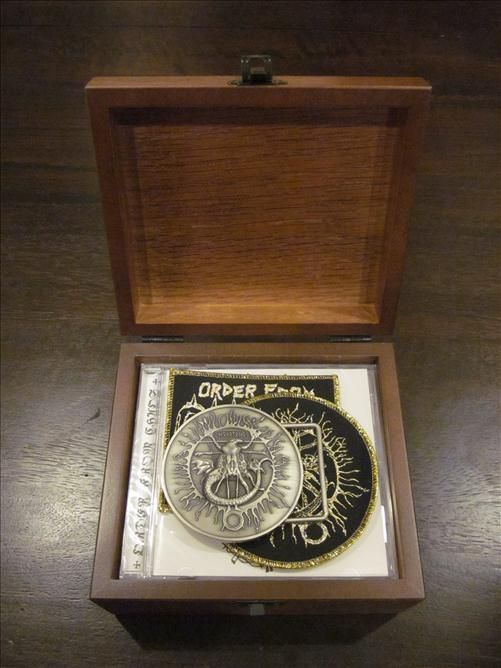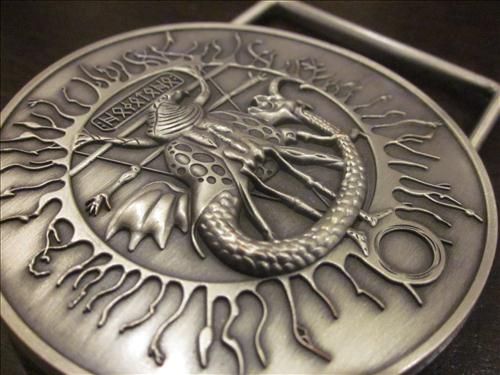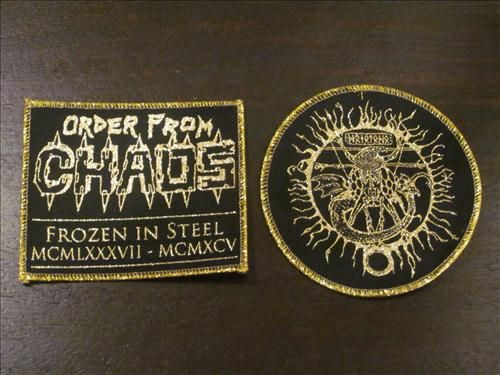 It is a nearly axiomatic principle that the most truly important artists tend to be overlooked or at least do not obtain the full extent of their deserved accolades during the time they produce their greatest work. Even in the context of underground metal, this principle is too often proven accurate. Such is the case with Order From Chaos. During the short span of the band's existence, Order From Chaos garnered emphatic support from a relatively small faction of the underground, but went largely unnoticed by the scene at large. As time passed, however, the scene began to catch up with Order From Chaos and their albums attained their well-deserved canonical stature. Shortly after the three Kansas City, MO teenagers – Pete Helmkamp, Chuck Keller, and Mike Miller – united to form Order From Chaos in 1987, they clarified their mission: they would channel all their creative energy into the band, perfect the presentation of their message, and terminate the project after three albums in order to preserve the integrity of their statement. The band members adhered to this directive and after recording three albums (augmenting their discography along the way with various demo and EP releases), they disbanded in 1995 following the completion of their magnum opus, "An Ending in Fire." To bring the music of Order From Chaos into proper focus, the band (the members of which have all remained continually active in the underground metal scene since their days in Order From Chaos) worked together with NWN! Productions to produce this definitive discography collection. "Frozen in Steel" contains all of the material Order From Chaos released during its existence. Included in this 5xCD box set are all the demos and early EPs revealing the band's obsession with the likes of Venom, Sodom, Slaughter Lord, and Voivod among others. Listening to the demos one hears the raw materials out of which Order From Chaos would later construct its definitive monumental statement of intent, the debut album, "Stillbirth Machine." While clearly maintaining the integrity of their approach on previous releases, the debut album extends beyond the confines of any particularized genre or subgenre; instead, it reflects a style that is wholly and completely that of Order From Chaos. With their second album, "Dawn Bringer," Order From Chaos' ability to refine their sound became remarkably apparent. As with any genuine musician, author, or artist, Order From Chaos was not content with remaining static, and "Dawn Bringer" shows the band expanding the borders of its sonic and thematic universe. Finally, if their first two albums and their impeccable collection of shorter EP releases did not secure Order From Chaos' legacy, their final album, "An Ending in Fire" is irrefutable proof of the band's genius. It is, in fact, nothing short of a masterpiece. In addition to these releases, "Frozen in Steel" contains several rare and/or previously unreleased rehearsal and live recordings to provide the listener with the full spectrum of Order From Chaos' dynamics. Accompanying the musical content of each of the five CDs is a substantial booklet, the sum of which compile a complete bio written by the band members, numerous previously unseen photos from their personal collections, and a complete presentation of the lyrics.
Regular version: 5 x CDs in a casewrapped box with foilstamp.
Die Hard version: 5 x CDs, die cast belt bucklet, and two patches in a foil printed wooden box.