Mastiphal "For a Glory of All Evil Spirits, Rise For Victory" LP/CD/TS Coming Soon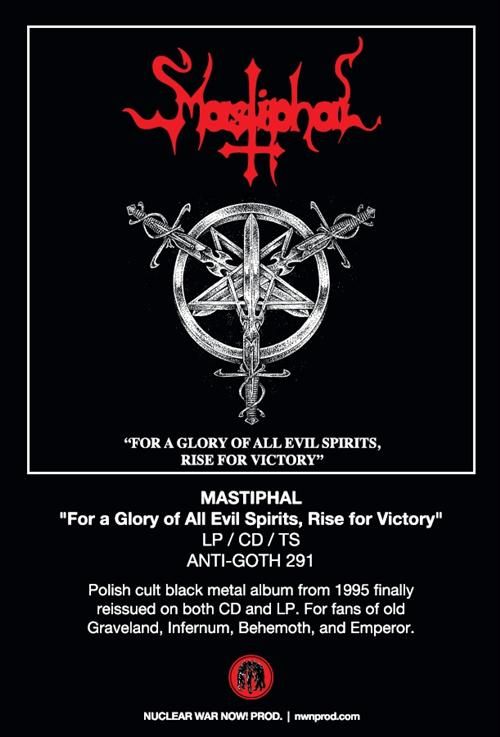 CD and TS out in late June.
LP out in late July – early August.
Related Posts
Proclamation "Advent Of The Black Omen" TS Advent of the Black Omen by Proclamation Proclamation "Messiah Of Darkness And Impurity" TS Messiah of Darkness and Impurity by Proclamation Proclamation "Execration ...

Death Worship "End Times" MLP ANTI-GOTH 418 End Times by Death Worship (Description by C. Conrad) With its highly-anticipated debut recording, "Extermination Mass," Death Worship emerged in 2016 to write ...

Knelt Rote "Insignificance" CD ANTI-GOTH 217 (Description by J. Campbell) The music of Knelt Rote defies easy classification. The band is clearly heavily influenced by the darker elements of Death ...