Morbid Saint "Destruction System" LP / Ltd Clear LP / Ltd Pic LP In Stock
NWN is the exclusive distributor of the official release of Morbid Saint's unreleased second album from 1992. This is the first time that this album has been released on vinyl.
Morbid Saint "Destruction System" LP / Ltd Clear LP / Ltd Pic LP
WF020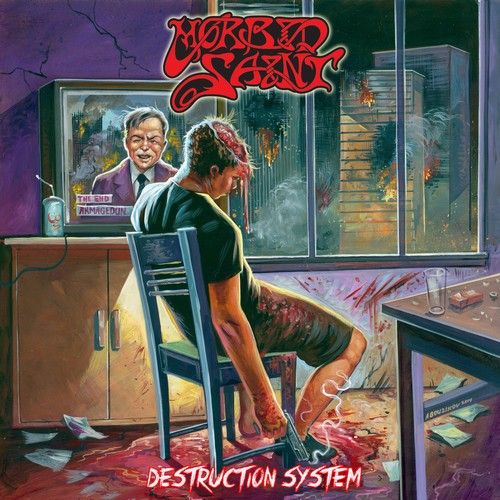 From Morbid Saint:
"The story behind this album is we were going into the studio to record our second release for Avanzada, but we went over budget and at the time Avanzada was going through some financial issues and was unable to commit any more money toward this project, so it was unfinished. We intended to return to the studio to finish it, but by the time we were in a financial position to complete it, the studio had gone out of business and all the master tapes were gone, including the masters for Spectrum of Death. Destruction System is an unfinished rough copy that we took with us when we left the studio the last time. There was no final mix, or mastering done, it was just a cassette copy off the board for us to listen to until we finished it, which never happened…"
1. Intro 01:02 instrumental
2. Destruction System 04:38
3. Darkness Unseen 04:27
4. Depth of Sanity 04:19
5. Disciples of Discipline 04:02
6. Spectrum of Death II 00:50 instrumental
7. Halls of Terror 04:36
8. Living Misery 03:45
9. Sign of the Times 04:25
10. Final Exit 03:00
11. Outro 00:30 instrumental
Released by Weird Face Productions from Greece.