Xibalba "Ah Tza" 7″ Out Now
Xibalba "Ah Tza" 7″
ANTI-GOTH 304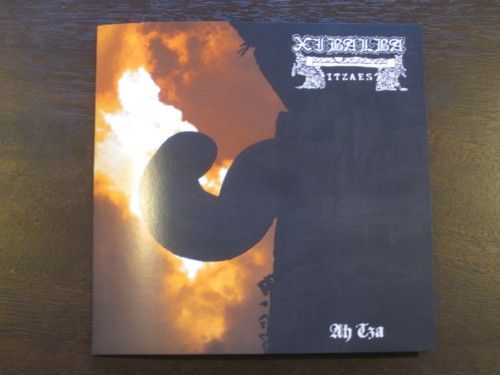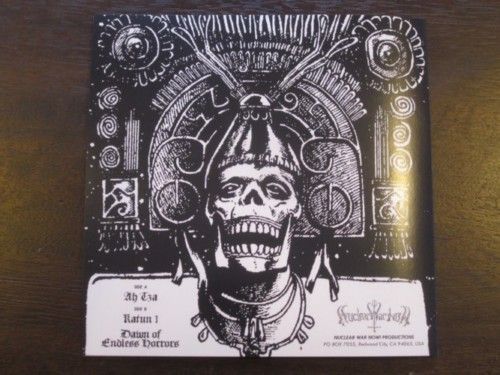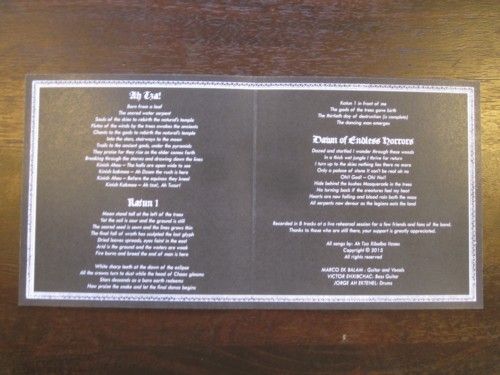 Regular version 7″: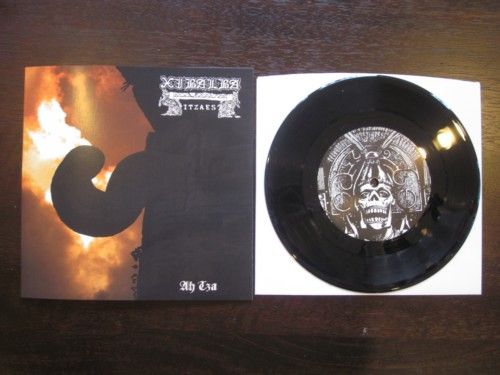 Die Hard version 7″: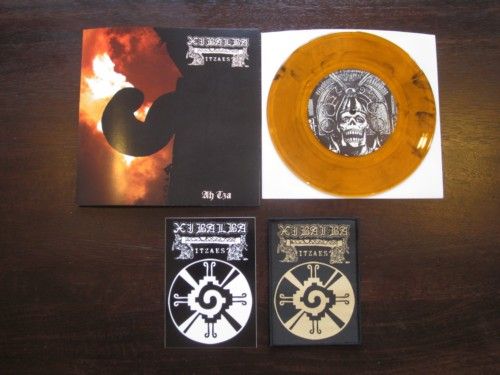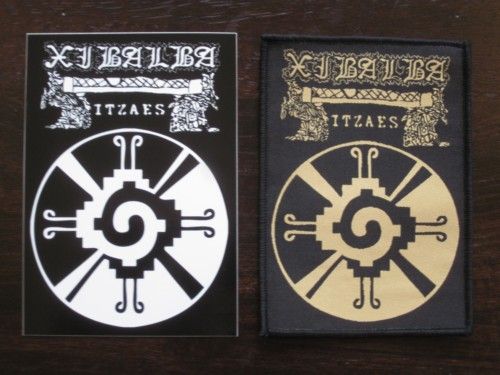 (Description by C. Conrad)
In the modern world of black metal, where countless bands seem to arise on a daily basis, there appears to be a pervasive drive to release as much music as possible in order to gain the recognition necessary to distinguish one's name from the masses. For this very reason, it is refreshing when a band resists such temptation and instead exercises the patience that is often necessary to create music of a higher caliber. Such is the case with Xibalba (a.k.a. Xibalba Itzaes), who reemerged after a 14-year leave of absence to release "Demo 2010," which followed in the strong tradition first established on their original demos from 1992 and 1994 and the masterful debut album, "Ah Dzam Poop Ek," also from 1994. Five years after its most recent demo, Xibalba now once again resurfaces to present "Ah Tza!," a three-song vinyl EP released with the continuing support of Nuclear War Now! As first evidenced on its earliest demo, "In Lucescitae Tristis Hiei," Xibalba was the first band of its kind to embrace its ancient Mayan heritage and successfully merge it with the rawness of black metal, resulting in a musical style that perfectly reflects the pagan underworld from which the band takes its name and in which the Mayan gods of death exercise their reign over all human suffering and ultimate mortal demise. Although this combination of pagan Mesoamerican culture and metal has become somewhat more popular in this day and age, to such an extent that another band has even co-opted the same moniker, the original Xibalba stands alone in its authenticity and its status as one of the most highly-regarded black metal bands from Mexico. In its roughly nine minutes of duration, "Ah Tza!" confirms that the quality of music is often not necessarily a product of a band's excessive output, and that although they may have temporarily slumbered, the Mayan death gods have awoken and continue to rule the underworld.