SIXX "Sister Devil" Die Hard 2×12″ Out Now
SIXX "Sister Devil" Die Hard 2×12″
ANTI-GOTH 136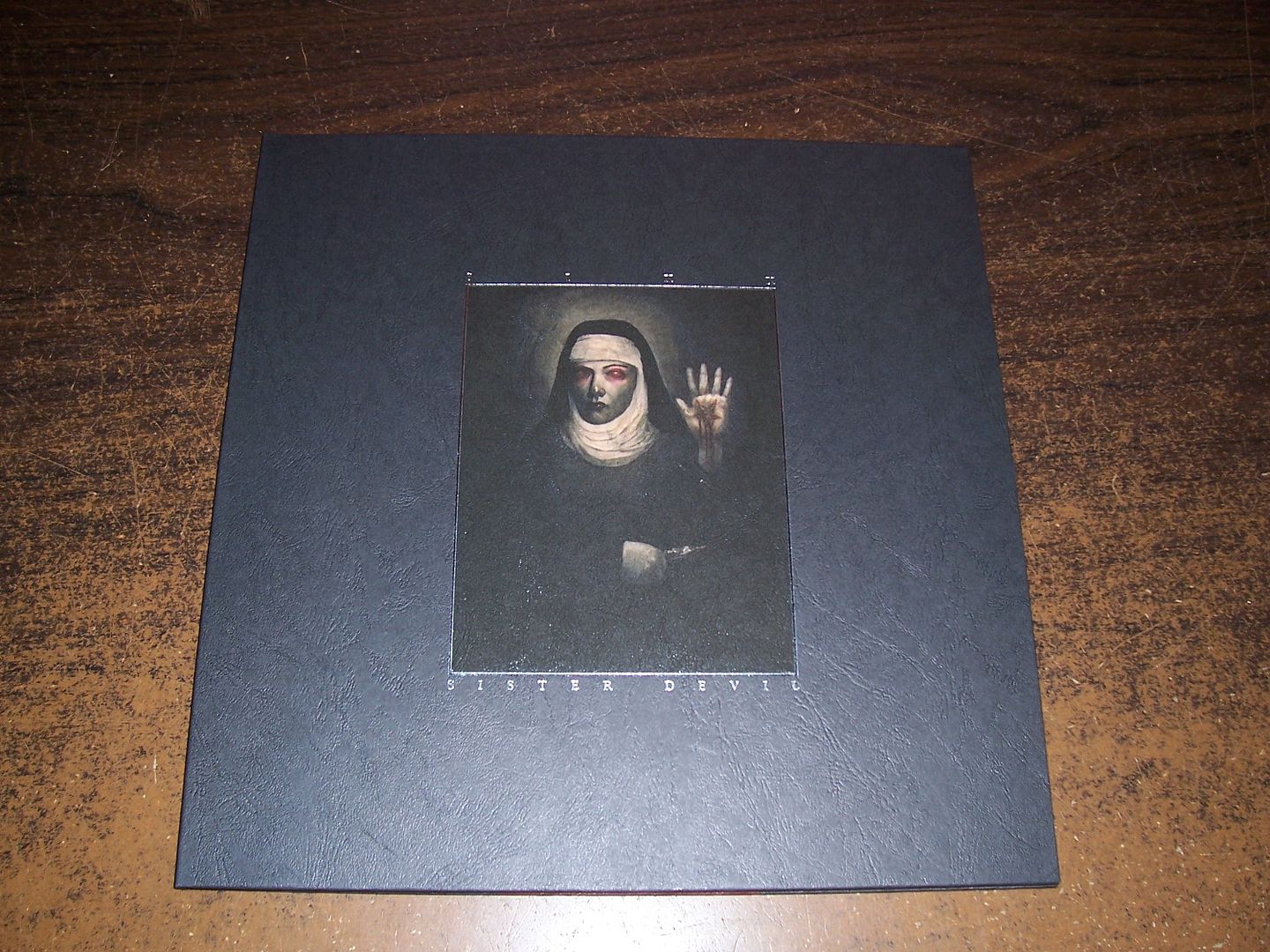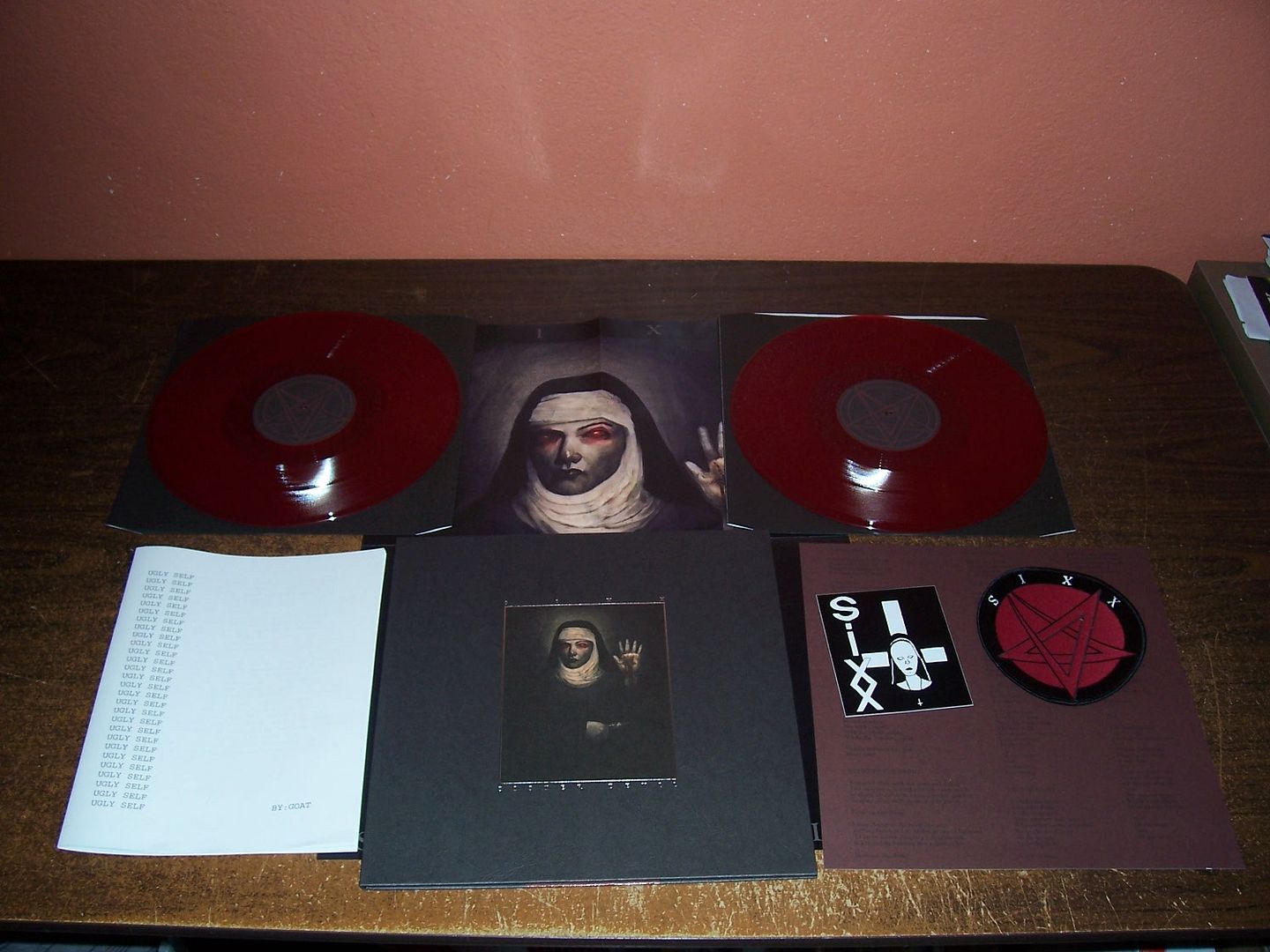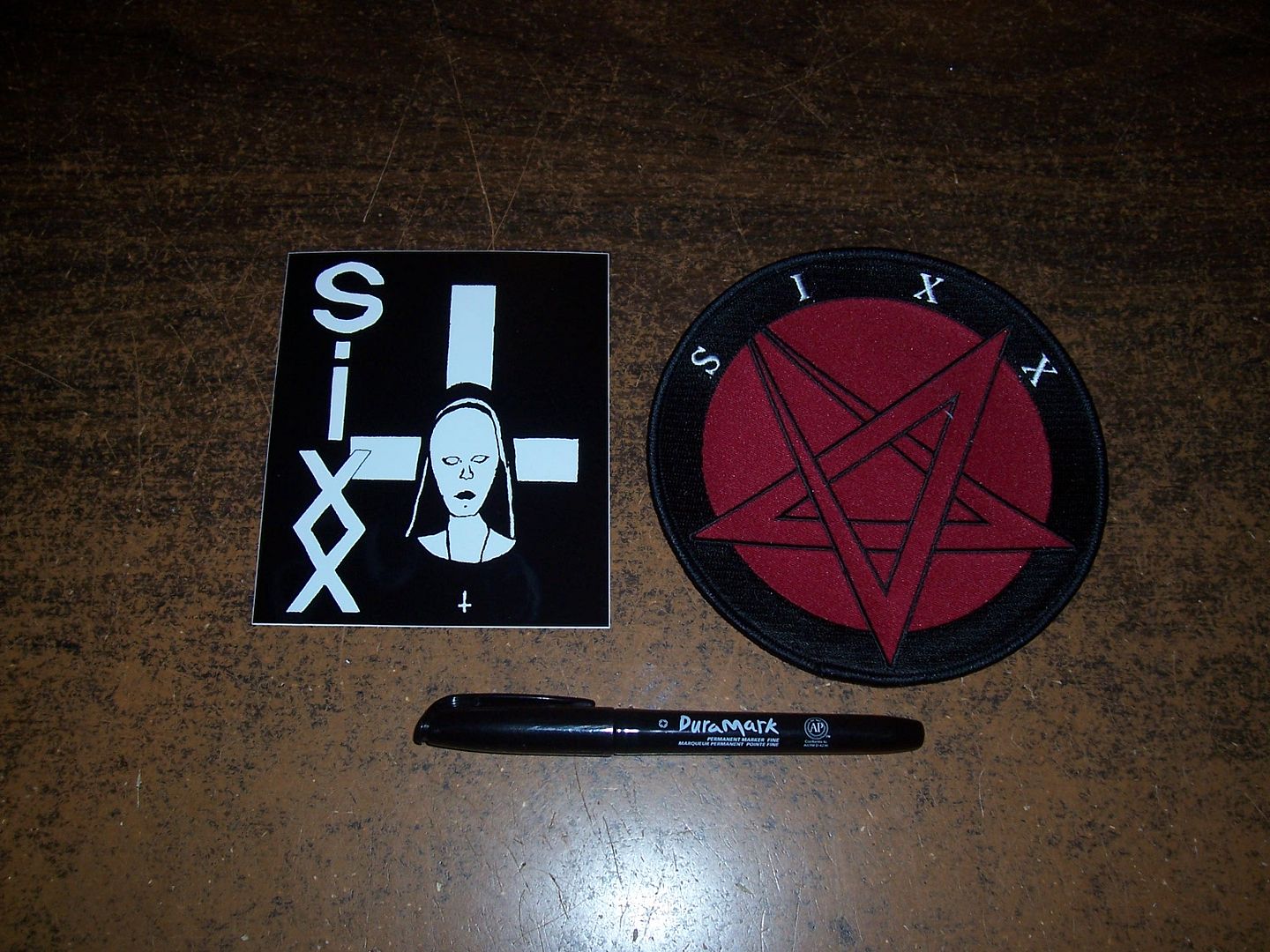 Click on images to see more photos.
Double heavy weight red vinyl (45 RPM)
Textured case wrapped jacket (spot UV Gloss + silver foil stamp)
A2 poster
12″ x 12″ insert
Replica of Goat's "Ugly Self" poetry zine from 1993
Vinyl sticker
Embroidered patch
(Description written by J. Campbell)
By now, Von's impact on the development of black metal is undisputed, and their work is universally praised. Shortly after the release of Von's "Satanic Blood" demo, the members of Von shifted their focus to another project that would come to be known as Sixx. The obscure "Sister Devil" demo, the only recording produced under the Sixx moniker, represents a distinctly different approach to music, but retains, nonetheless, many of the same elements that characterize the style of Von. Like two poisons that attack the body in different yet equally lethal ways, Von and Sixx produce similar effects on the listener while pursuing two divergent paths of execution. Sixx do not play black metal, but the atmosphere cultivated on "Sister Devil" is every bit as nihilistic and void of light as on "Satanic Blood." Sixx instead play a style of music most closely resembling the genre known as death-rock. And while traces of Bauhaus, Sisters of Mercy, Samhain, and Joy Division can be heard in Sixx's music, "Sister Devil" conveys a decidedly more satanic approach than any of the aforementioned bands' work. Also, in much the same way that Von utilized trance-inducing repetition as one of its primary tools, Sixx also rely on the same technique with similar results. The instruments and vocals are recorded clean and the focus is on the melodic character of the songs. The melodies employed, however, are pure in their bleakness. Lyrically, Sixx revel in themes that could have been equally applicable in a black metal context, and the listener will notice that "Sister Devil" also features spoken word interludes like those heard in the recordings of Von. Moreover, while the performance of the instruments may be clean, the lo-fidelity recording quality demonstrates the same stark simplicity of the Von recordings. When Sixx recorded "Sister Devil" they were a band without an audience. These were not the highly regarded forefathers of black metal that they are perceived as today, but rather, young musicians struggling to find a voice in an era in which no other band's approach to music adequately represented their vision. For black metal purists, "Sister Devil" may only be a curiosity to examine for its historical relevance. Even for this purpose it is valuable. Hearing Sixx certainly elucidates many of the influences that coalesced in the sound of Von. For those listeners who place value in genres of music related to, but still outside the sphere of metal, this demo is of even greater importance. It stands up to the recordings of other bands within the death-rock genre of music, but still demonstrates an appreciation for the aesthetics that were influencing black metal at that time. Indeed, Sixx's music would stand on its own even if it were not related to Von. Whatever purpose one may have for stepping into the suicidal and empty universe measured out by their music, the effect of Sixx's "Sister Devil" demo is profound. After having been completely abandoned and forgotten for 18 years, NWN!, with the cooperation of Goat and Kill from Von, has unearthed this legendary demo which is as potent today as it would have been when it was originally recorded. Remastered and accompanied by new artwork, "Sister Devil" at last will receive the presentation and distribution it rightfully deserves.